Here's why Panchayat is a show for the ages
Season 2, is a rare follow-up that not only lives up to the first season, but often betters it, ending on a note that promises a third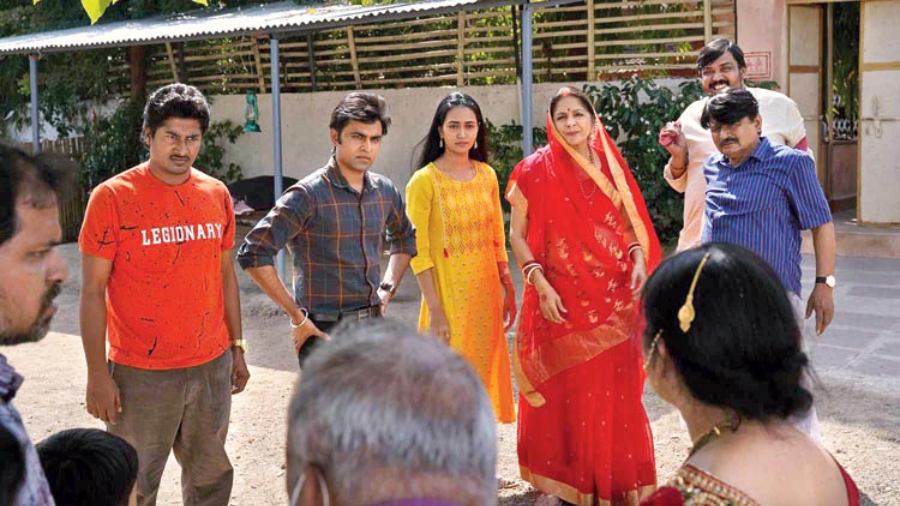 ---
Published 25.05.22, 04:17 AM
|
---
When its first season aired in the summer of 2020, Panchayat arrived like a breath of fresh air. That was not only because its feel-good vibe gave viewers something to smile about in the middle of the peak pandemic lockdown, but it was also a rare show set in the Indian hinterland that didn't have guns, goons and gore. No surprises that Panchayat —frontlined by Jitendra Kumar aka Jeetu, but truly powered by its ensemble cast — became a bonafide hit.
Season 2, that premiered last week on Amazon Prime Video, is a rare follow-up that not only lives up to the first season, but often betters it, ending on a note that promises a third. Here's why we think Panchayat is a show that is truly for the ages.
Simple but not simplistic
What works for Panchayat, created by The Viral Fever, who were undoubtedly the first movers in the web series space long before the streaming platforms came calling, is its simple premise. The story of an engineering graduate who, against his wishes, arrives in the village of Phulera as the panchayat secretary when all his peers were landing fancy jobs, hating every moment of it but gradually warming to the place and its people, Panchayat, in both its seasons, relies on the simplicity of its storytelling, but is never simplistic.
Layered subplots and even more layered characters — many of whose hubris and humaneness is explored to depth in this season — make it a winner. In Panchayat, through its two seasons, mundane is often made momentous.
Life lessons
Nostalgia is a big hook in Panchayat with its narrative style taking us back to the Doordarshan serials of the '80s trademarked by episodic plot points, many of which signed off with something to chew on later.
In Season 2, especially, Panchayat has a lot of it — whether it's a dancer telling Jeetu's Abhishek Tripathi that his situation in life is not different from hers or Rinkie's father (Pradhanji, played by Raghubir Yadav) taking a stand and refusing to bow down before the groom's family. And that last episode delivers a huge emotional wallop. Much of it may be by design, but it's done so well that it does bring a lump to the throat.
The quartet
Abhishek, Pradhanji, Vikas (Chandan Roy) and Prahlad (Faisal Malik) become even more of a force this season, their friendship not only strengthening the bond between them (from beer parties under a tree to rallying together when one of them suffers a debilitating loss) but also giving the show much of its heft and heart. 
Memorable characters
Like Season 1, it is again every member of the film's eclectic ensemble cast that powers Panchayat. Neena Gupta as Manju Devi is the show's beating heart, and often its mirror of reason. The season gets a running villain in the form of the village upstart Bhushan (Durgesh Kumar), who catalyses much of the conflict. Rinkie (played by Saanvika) is another key player who makes an impression. Meme goldmine
Season 1 gave rise to many a meme and in this season too, the humour extends beyond the show. Panchayat memes have taken over the Internet, with some of our favourites being, "Aap logon ke liye office hain, mere liye toh ghar hi hain" and "Bharosa rakhiye... puraane khiladi hain". Abhishek's friend Siddharth doing a naagin dance before a buffalo (left) and subsequently being kicked by it, is also a popular meme. And then, of course, are Jeetu's death stares.