What is a political film? In the wake of Donald Trump coming to power in the US in November 2016, Jane Schoenbrun wrote in Filmmaker magazine: 'Every film is political… This was an election won on culture. On unchecked fear and hatred… This was an election won through our screens, through entertainment. This was an election won… by angry white men who believe themselves to be at the centre of the universe, who thirst for violence, who hunger for a rogue, fascist white male hero to deliver them magically from all perceived injustices. Where on Earth would they get those kinds of ideas from?'
She then went on to elaborate: 'Moonlight is a political film… The Birth of a Nation is a political film… La La Land is a political film. Arrival is a political film… Doctor Strange is a political film… Suicide Squad is a political film. Sully is a political film. Star Trek Beyond is a political film. Deadpool is a political film… Don't Breathe is a political film… Captain America: Civil War is a political film.'
I was reminded of Jane Schoenbrun's list while considering our own political and cinematic landscape over the last ten years, and coming across Hansal Mehta's comment on Pathaan: 'Pathaan is as political as perhaps Faraaz, but the expression is different. The way it is done is different, the audience is different.'
The observation gains weight by virtue of the fact that Mehta has been the one filmmaker in contemporary mainstream Bollywood who has made the political film his forte in a landscape that has by and large kept away from the genre. Each of his major works has been overtly political. What makes Mehta's achievement that much more creditable is that his films are not political in a generic way. These films take on specific real-life events and people to weave provocative narratives that compel the viewer to think. They do not lend themselves to easy takeaways. In an environment where most filmmakers take the easy way out – escapist cinema or cinema that panders to the current political dispensation's world view – his films offer an important contrarian point.
Shahid: A telling film on a human rights activist
Based on the life and times of Shahid Azmi, who turned his back on militancy to become a well-regarded lawyer and human rights activist, this film marked Mehta's rise from the debris of his debut Dil Pe Mat Le Yaar (though watching it today, one cannot help but be impressed by the director's dark world view which must have been a risk for a first film). It is perhaps a sign of the times – as yet unsullied by what we have seen in the last ten years – that not only could a film this telling be made but also that a Muslim who had trained as a militant and spent seven years in jail on charges framed under TADA and for conspiracy against the state could get a second stab at life.
What gives Shahid its power, apart from Rajkummar Rao's star-making performance, is the director eschewing anything heroic or dramatic in the narrative. Consider the economy with which the courtroom sequences are framed, for instance. There is nothing loud or glamorous in the arguments Shahid makes for his clients. So that even when he says, 'I'm as opposed as you are to terrorism, but that doesn't mean that we can put innocent people in jail without any evidence', what it elicits is quiet introspection. The director is not looking for cheap validation by way of the audience bursting into cheers and clapping.
Mehta is equally daring when he has a prisoner ask Shahid, 'Do you really think I am a terrorist?' without actually coming up with an answer – because he does not need to. As he has Shahid articulate: what he is concerned with is finding a way to redress ordinary citizens who had to go through these ordeals only because of their names.
In this project Mehta is aided in no mean measure by Apurva Asrani's editing, which makes cuts that help fill in the blanks and enable the filmmaker to avoid telling it all, as well as cinematographer Anuj Dhawan whose work gives Shahid its documentary feel. The use of the handheld camera, ambient lighting and minimal use of background score lends Shahid a verisimilitude that is admirable in mainstream Hindi cinema. Mehta's obvious labour of love bears true 'witness' to the life of a 'martyr' without inflicting on the narrative the dramatic cliches of an Everyman battling the big bad system, and at the same time without in any way diluting the odds that Shahid, labelled 'jihadiyon ka Gandhi', overcame.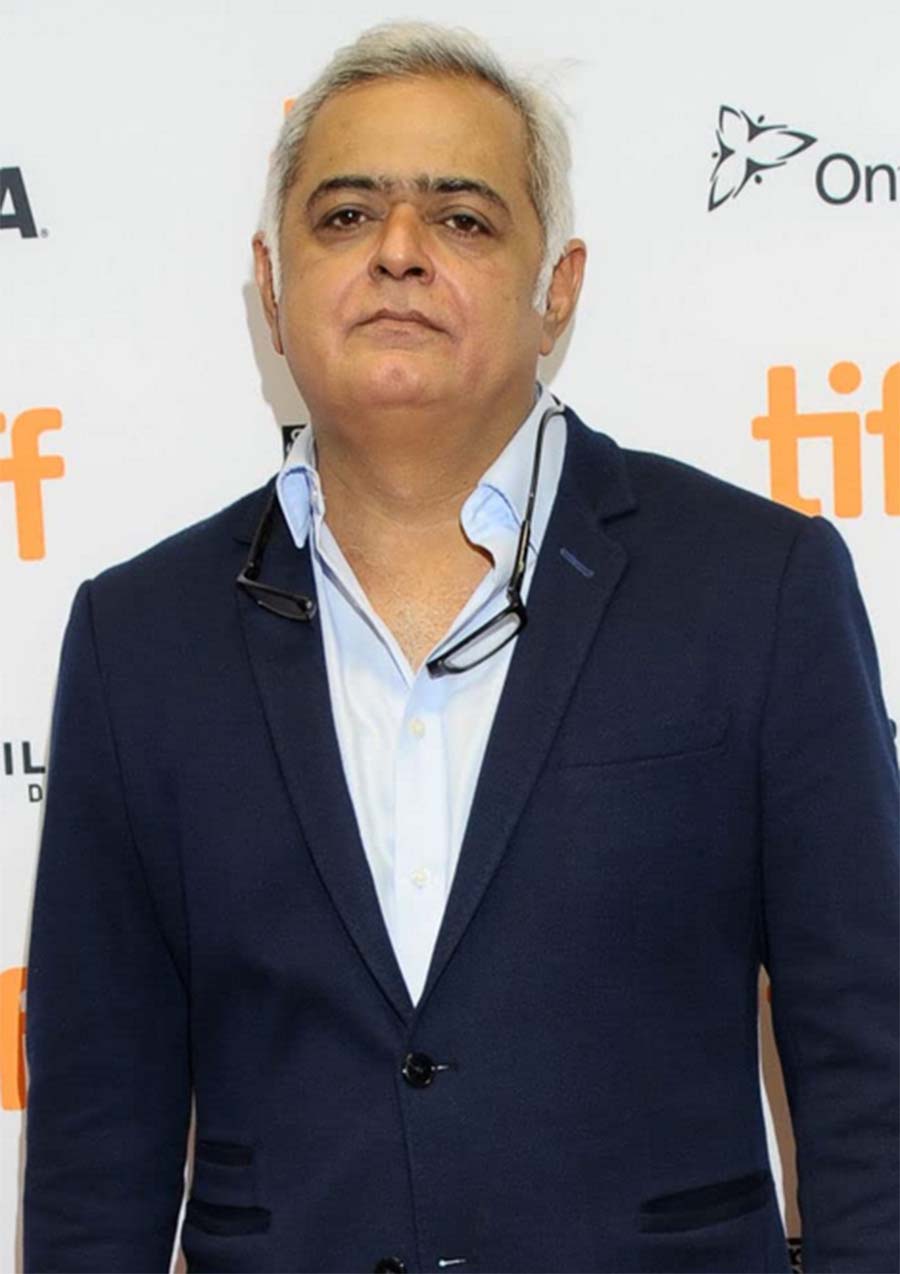 Hansal Mehta, whose films offer an important contrarian view
Aligarh (2015): As much about human rights as it is about loneliness and ageing
Another directorial triumph that takes on the real-life travails of Professor Ramchandra Siras who headed the faculty of Modern Indian Languages at the AMU and was sacked on moral grounds after he was filmed having sex with a rickshaw-puller.
It is possible to see this as more of a social critique, but given the contours of the debate around Section 377 of the IPC this is as much a political film. Possibly the most trenchant take on how we as a society treat homosexuality – the British Film Institute called Aligarh 'Probably the best film yet on the Indian gay male experience' – the film and the arguments it makes continue to be as relevant today with the state's inflexible approach to the subject and its run-ins with the court.
However, Aligarh is more than just a film on homosexuality. It takes into its ambit issues of the right to privacy and personal choice. Also, in the way it addresses the travails of a professor of Marathi, it also exposes religious chicanery and bigotry in the hallowed precincts of an academic institution known for decades for its liberal views. Like in Shahid, Mehta knows how to keep the narrative muted, teasing the nuances out of its characters and their interactions. Apurva Asrani again plays a stellar role with a brilliant screenplay that makes a statement without ever underlining or overstating it, and with humour to spare that only accentuates the tragedy of what is unfolding before us.
Aligarh is as much a film that talks of human rights as it does of loneliness and ageing, so brilliantly evoked by Manoj Bajpayee. If Rajkummar Rao was the soul of Shahid, it is Manoj Bajpayee who owns Aligarh with, arguably, one of the finest performances in the history of Hindi cinema. Just watch him swat a mosquito as he sits nursing his drink and his loneliness, Lata Mangeshkar's Betaab dil ki tamanna yehi hai adding to the heart-breaking poignancy of the moment even as the professor lends his voice to the song. Unforgettable.
Omerta (2017): Masterly documentation of a remorseless killer
This one is a masterly documentation of the story of a remorseless killer, someone who masterminded the 9/11 attacks and killed journalist Daniel Pearl. And it goes about its narrative with an icy coldness that chills you to the bone. There are no justifications made, no homilies to a personal tragedy to account for the evil that Omar Saeed Sheikh manifests. It is a terrifying portrayal of pure evil with nothing to account for it except that it is like it is.
If you thought Shahid and Aligarh were minimalist, you have another thing coming. This companion piece to Shahid (Shahid could well have ended up with Omar Sheikh whom he meets when he is incarcerated in Tihar) is so pared to the bone that the earlier films could well appear bloated in comparison. Mehta again goes for the docudrama feel, interspersing the narrative with news footage in a manner that is entirely organic.
Again his technical crew is at hand as editor Aditya Warrior crafts a crime thriller from the horrific biographical details, with Mandar Kulkarni's sound design and Ishaan Chhabra's background score heightening the horror. That Mehta is not giving in to sensationalism comes across tellingly in the sequence where Sheikh kills Pearl. DOP Anuj Dhawan captures the heart-stopping terror of the gory sequence even as the beheading and the mutilation are not shown on screen but left to the viewer's imagination.
This is also the scene that demonstrates Rajkummar Rao's mastery of the character. In a film where he is almost glacial, this sudden outburst of fury is mind-numbing in its ferocity and savagery. That evil can be this riveting is testimony to what the actor brings to the role as also what the director manages with the material in hand.
Faraaz (2023): Asks the uncomfortable questions
Mehta continues with his exploration of the political with another film inspired by real-life events – this time the 2016 terrorist hostage drama that played out in Dhaka. Though not as visceral as the other films on this list, this is a trademark Mehta vehicle that asks the uncomfortable questions plaguing our socio-political landscape: tolerance, religion, bigotry, radicalism. The filmmaker uses the confined space – the restaurant to which the terrorists lay siege – to claustrophobic effect even though the confrontation between the young, educated, 'radicalised' English-speaking terrorists and their equally young, English-speaking 'liberal' hostages comes across as simplistic at times.
That said, Mehta is too good a director to overstate his case and for the most part Faraaz delivers both as a solid thriller and as a statement on the world we live in. What also works for the film is the array of newcomers that Mehta casts in the major roles, with a standout act by Aditya Rawal who brings to life the dichotomy of his character (Nibras, who leads the terror attack) with great poise.
However, the true essence of Faraaz lies in the fact that though it tells the story of Islamist radicals in a Muslim-majority nation, Bangladesh (though Islam is the state religion, the preamble to its Constitution mentions secularism as one of its fundamental principles), the narrative could well have played out in India. The irony is never lost – men in a Muslim-majority nation bemoaning Islam being in danger, while those in a Hindu-majority one take to arms to defend Hinduism. It is in the way that Mehta uses a specific tragedy to talk about a universal malaise that the importance of Faraaz lies.
(Shantanu Ray Chaudhuri is a film and music buff, editor, publisher, film critic and writer)