Gurfateh Pirzada, the nice guy-gone-wrong in Guilty
He plays the rich college kid VJ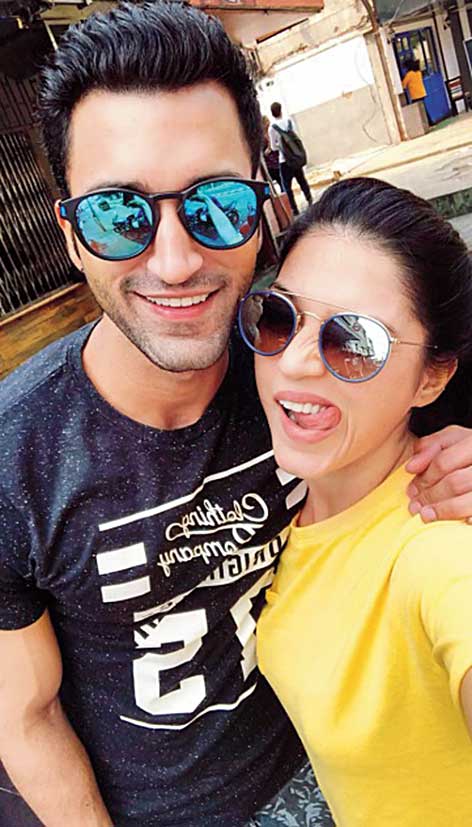 ---
---
Gurfateh Pirzada also makes his debut with Guilty, playing the rich college kid VJ, who is accused of rape. A chat with Gurfateh on playing a grey character and the support he's found in his sister, actress Mehreen Pirzada.
On the praise for VJ
I don't think I have heard any negative feedback yet. One thing I was very worried about when I started shooting was, 'I hope people don't hate me in real life'. But that's not been the case. A lot of people have messaged, 'We loved your character… except for the last five minutes!' (Laughs) Some say, 'I hate myself for hating you'. Many have said that both the film and the performance felt very natural.
On picking a grey character to debut with
Ever since I have developed a mind of my own, I have wanted to do projects like this. I always knew that I wouldn't ever get a launch like Student of the Year… it's very tough to get into that space, especially when you don't know anyone. When I first came to Bombay, I knew no one, leave alone anyone in the industry. I wanted to do work that would put me on the map, not for how I look but for what I do. I think this was the perfect opportunity. Even my director (Ruchi Narain) was happy when I said 'yes' to this character because not many people would want to play a grey-to-negative character in their first film.
I like grey characters and I believe everyone is grey… there is nothing black-and-white in life. This is just a grey character who made a wrong decision in life. He would have been a great, or an okay guy, if he hadn't done that one mistake. Keeping that one night out of his life, I don't think there is anything about VJ that would make anyone dislike him. I liked the duality of the character, along with the messaging of the film. I knew that no one knew me and the best way to get them to know me was to do something like Guilty that would make them talk.
On being VJ
He is someone who likes attention. I am the polar opposite… in a roomful of people, I will be the guy in the corner (laughs). VJ wants everyone to look at him. I know Ruchi wanted the audience to fall in love with VJ at the beginning. If that didn't happen, the film wouldn't work because people wouldn't root for him to be innocent or to accept the fact that even a nice guy like this could do something wrong. I played VJ as a nice guy who somehow crossed the line and wasn't aware of the fact that he had done so.
On the film's resonance with the youth
I think the film is relevant not only in India, but all over the world. Harvey Weinstein (Hollywood film producer) just got convicted, which, I believe, is a genuine shot in the arm for the #MeToo movement. People should be held accountable for their actions, and that's what the film says. I think the men today are far more aware of what crossing the line means. It could be a simple gesture or a word. We spoke about this in our workshops, where we discussed what is consent and what isn't. We need to change the ideology and conditioning that has been there for centuries. Films like Guilty are a small step in that direction.
On sibling ties
My sister (actress Mehreen Pirzada, most famously seen in Phillauri, co-starring Anushka Sharma) and I started out together. We have always been a big support for each other. If I learn something about acting at a workshop or on set, I teach her and she does the same for me. My sister has a lot more camera experience than me… she's about 17 films old now while I have just finished my second. I am genuinely intrigued by the fact that she's learnt so many languages… she knows Tamil and Telugu when most people can't even speak Hindi properly!
On the road ahead
I have just finished shooting Brahmastra (co-starring Amitabh Bachchan, Ranbir Kapoor and Alia Bhatt). Apart from that, I am hoping to sign something soon. A lot of praise is coming in for Guilty… I am now waiting for someone to pick up the phone and call me for a role (smiles).