Going Gaga over A Star is Born
'If it didn't work, we both knew it was going to affect our careers' — Bradley Cooper and Lady Gaga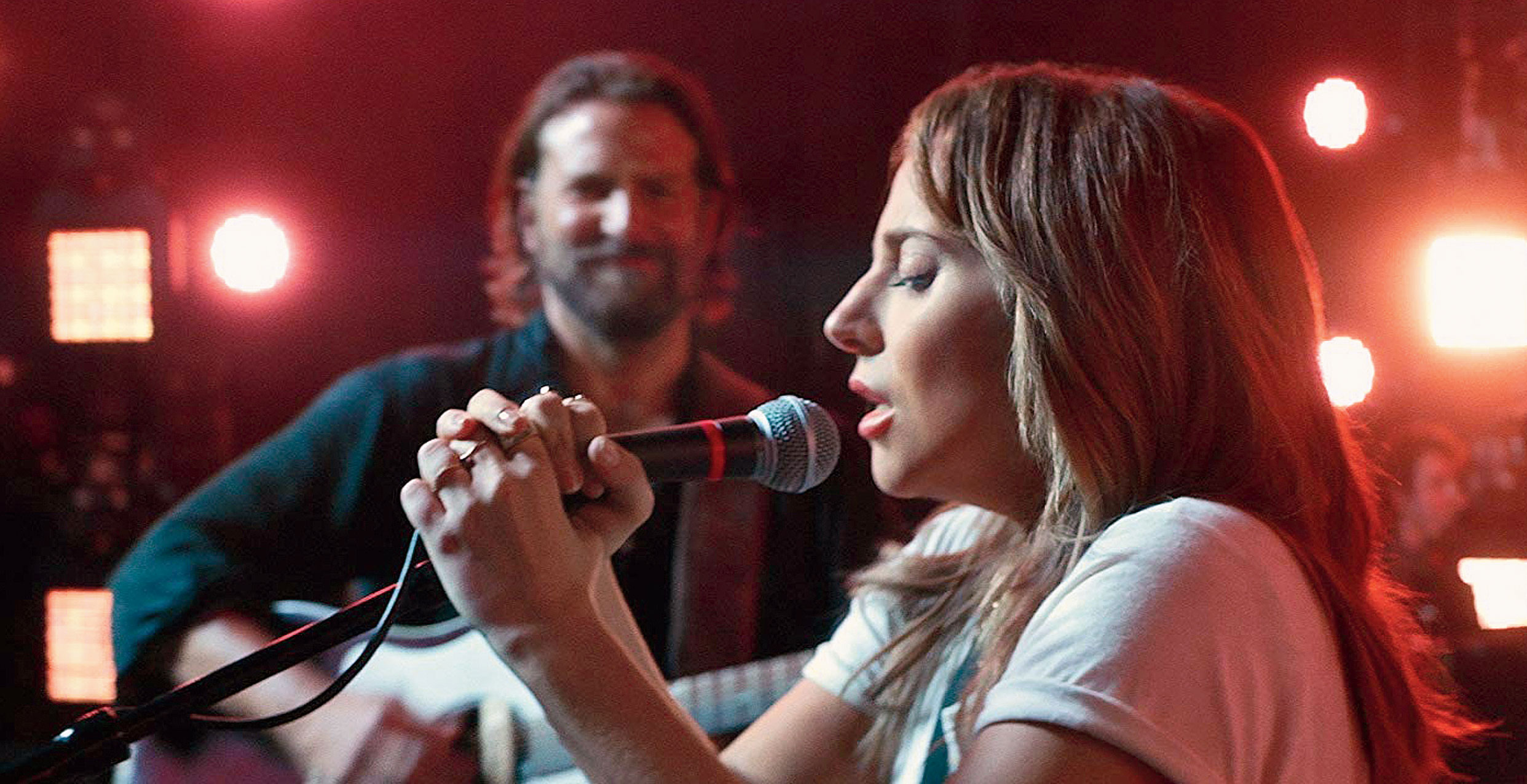 Bradley Cooper with Lady Gaga in A Star Is Born, releasing this Friday
(Agencies)
---
Published 24.10.18, 01:51 PM
|
---
On an April night in 2016, Bradley Cooper watched life give art a much-needed kick in the pants. The actor was at a charity gala hosted by Sean Parker, the Napster billionaire, at his modernist mansion near Beverly Hills. He was ready for an evening off: after an extraordinary hot streak that had seen him nominated for three acting Oscars in as many years, the Hangover star's last three films had flopped — and his latest project, a third remake of William Wellman's quintessential Hollywood romance A Star Is Born, just couldn't seem to propel itself off the launch pad.
Following a tortuous two-year casting process that had, at various times, involved Russell Crowe, Will Smith, Leonardo DiCaprio, Christian Bale, Tom Cruise and Johnny Depp, Cooper had been lined up by the film's initial director, Clint Eastwood, to play the male lead: a fading rock icon who discovers, then falls in love with, a young woman whose voice he thinks could conquer the world.
But just before Cooper was cast, his co-star-to-be, Beyonce Knowles, had dropped out — and now Eastwood had too, unprepared to spin his wheels while other films were waiting to be made. Cooper had told Warner Bros he'd direct the thing himself if they'd let him, but the studio knew they needed the right pairing of actor and actress for it to work — and the right voice to sell the lightning-strike moment when the waning legend realises he's just heard the future.
Then Cooper heard it himself. The party's surprise last act that night was Stefani Germanotta, also known as Lady Gaga, who prowled on stage and purred the Edith Piaf torch song, La Vie en Rose. Now, sitting in a marble-floored salon overlooking Venice's Bacino di San Marco, Cooper, 43, flashes back to that fateful night.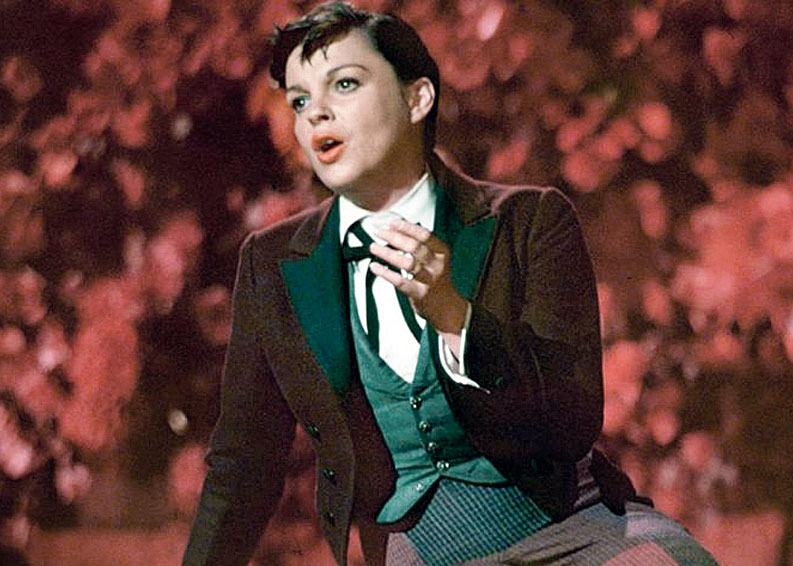 A gamble for both
"When she came on and started singing, time stopped," he says. "And the next day I went and saw her." He turns to the 32-year-old Gaga, perched on the sofa beside him. "I don't know if I told you then, but I thought, 'You're going to be in the movie, and that song is how I'm going to meet you.'"
Two-and-a-half years later, Cooper and Gaga are at the Venice Film Festival, on the morning after the world premiere of their modern-day take on A Star Is Born — in which Gaga's character Ally, an as-yet-undiscovered genius singer-songwriter, does indeed perform La Vie en Rose in a smoky dive bar to an audience in which sits Cooper's Jackson Maine, equal parts smitten and inspired.
We are on the first floor of Ca' Giustinian, a 15th-century palazzo that served as a luxury hotel when Wellman brought the original A Star Is Born to Venice in 1937. The place is so dazzling that when I meet Cooper I don't recognise him: clean-shaven and in a charcoal pullover, he blends in with the milling festival PRs.
The same cannot be said of his co-star, who arrives in a black bodycon dress and transparent heels, hair piled high in a platinum beehive. But outfit aside, Gaga ("or Stefani, whichever you prefer," she offers, amicably) is savouring the chance to play the newcomer, and talks about the entire film-making experience like a nobody who got a lucky break.
For both, the film represented a gamble: for her, taking a lead role previously played by Janet Gaynor, Judy Garland and Barbra Streisand; for him, making a directorial debut with a remake of a classic. And both knew it. "There are certain projects where you can go, 'It didn't work out, but it's okay'," Cooper says. "And there are others where it's like, 'Actually, that wasn't okay, and I took about five steps back.' This was one of those. If it didn't work, we both knew it was going to affect our careers."
"Things could have turned a bad corner," agrees Gaga, whose prior on-screen experience didn't amount to much more than a couple of roles on the series American Horror Story and a handful of novelty cameos.
"If I had been thinking about this like a corporation," Cooper explains, "there would have been a big meeting after I finished American Sniper," — the film he did end up making with Eastwood in 2014, and which earned him his third acting Oscar nomination — "And we'd all be like, 'Okay, this is now our shot at the prime time, and we don't know how long it's going to last.' And we would not have then decided to do a play" — he took the title role in the 2014 revival of The Elephant Man — "and then make A Star Is Born for the fourth time. It makes no sense."
But Cooper had been looking for the right script to make his move into directing for a while - and when he was preparing for the film with Eastwood, he remembers "suddenly having this specific point of view deep inside me about what this love story was. And I know it sounds sophomoric, but I would only know how to tell a story if I had a point of view. Some people said maybe I should direct a commercial, or a pilot for a TV show, but that would have scared the daylights out of me."
The inescapable sense of not acting
Warner Bros, meanwhile, remained anxious about finding the right female lead. So to sell them on Gaga, Cooper went to the singer's Malibu home and shot a screen test on his iPhone: a few clips of them singing together and running through scenes from the work-in-progress script. When he arrived, she was wearing full make-up, but he wiped it off — just as James Mason did to Garland before her screen test in the 1954 George Cukor remake. The video worked. Gaga was cast. Cooper was granted $38million to make the movie, and 42 days in which to shoot it.
If the making of A Star Is Born sounds like something out of, well, A Star Is Born, then that is nothing new. The tale merits retelling because each version says something about the nature of fame in its own historical moment — how it has changed, and hasn't, since Hollywood's golden age.
That was particularly, painfully true for the Garland version (which her daughter, Lorna Luft, discusses on this website), in which she played the bright-eyed ingenue, while in real life she was the grand dame battling drug and alcohol abuse. It was Garland's last major — and arguably greatest-ever — performance: then the house lights come up, and the rise-and-fall cycle rolls on.
Both Cooper and Gaga embraced the film's strange, not-quite-fictional streak. "There was a meta to the movie beyond the fact that a singer-songwriter is playing a singer-songwriter," he says. "On screen, two people are opening up something in each other, and we experienced the same thing while making the movie. There was this inescapable sense of not acting. Because it was actually happening."
"It was like we shook hands and he said, 'You're an actress and I'm a musician'," Gaga adds. "We swapped spots."
She describes Ally as "what I would have been" had she not been discovered in her early 20s, while working as a songwriter for artists such as Britney Spears and the Pussycat Dolls. On camera, her own anxiety about acting became her character's stage fright. In one scene, after Jackson drags Ally in front of a stadium crowd, she momentarily clasps her face in shock — a brilliantly observed micro-gesture that Gaga drew from instinct. "When you see that, that's the real fear I was experiencing when we shot that scene," she laughs. "I mean, I know him better now, but at the time I was like, 'I'm being filmed for a movie with Bradley Cooper'. So it was easy to put myself in that circumstance."
Cooper reconnected with the musicians he had spoken to when he was initially cast, including Lukas Nelson, son of Willie Nelson — whose group, Promise of the Real, became Jackson's backing band on screen. He, Gaga and Nelson Jr wrote new songs for the film with a range of industry names from producer Mark Ronson to the singer-songwriter Jason Isbell.
The gig sequences were shot live at real concerts and festivals, such as Glastonbury and Coachella. "I knew I had to create a character you would fully believe was a rock star, as opposed to just an actor playing one," Cooper says, nodding at Gaga. "Because she's the real deal. So we couldn't have her and then, 'Oh, Bradley's doing a good job at pretending.'"
Aspects of both characters hit close to home. Cooper and co-writers Eric Roth and Will Fetters reworked the script from scratch after Gaga was cast: Ally's self-consciousness about her nose came directly from her memories of being paraded in front of record executives with other wannabes, "and never being the most beautiful girl in the room." Jackson's battles with drugs and alcohol, meanwhile, were similarly informed by Cooper's own past: the actor swore off both at 29 after realising they were jeopardising his career.
"I mean, Jackson is a creation," he says. "But I cheated as much as I could. Things that mean something to me are spread all over this movie - little things that might not hold any significance for anyone else. I learnt that in grad school. When you anchor yourself to the real world like that, in a way you're not acting at all."