Flashback Friday: ChaalBaaz
ChaalBaaz follows the proven Bollywood formula of twins swapping places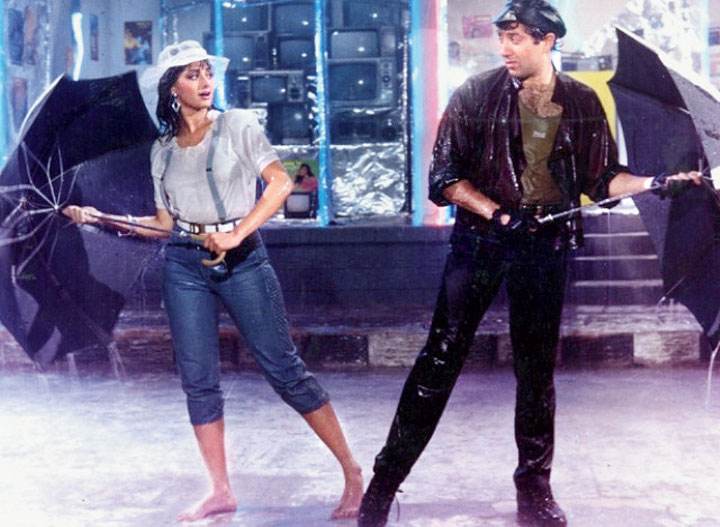 ---
---
Main toh bas ek aurat hoon jo mardon ki banayi is duniya main apne shart se jeena chahti hoon.
The girl is in a bar, sloshed and angling for a free beer, which the bartender knows too well. He's also far from smitten by her feminist zeal. But the audience by then is completely hooked on to the beer-guzzling, spunky slum girl Manju, who in 1989, is a Hindi film heroine light years ahead of her times.
Manju (Sridevi plays her with electrifying energy) is the soul of Pankaj Parashar's ChaalBaaz that completes 30 years this December.
There's identical twin Anju too (poor little rich girl, born to be tortured by Evil Uncle and Aunt, and Sri goes demure with a vengeance here). Following the Holy Grail of Bollywood Twin Fates, Manju and Anju swap places, and Manju brings down the house (of horrors) on greedy uncle Tribhuvan (Anupam Kher looks super slimy) and sadistic aunt Amba (Rohini Hattangadi's career-best after her turn as Mother of the Nation Kasturba). Manju has a whole arsenal of whips, quips, customised martial arts and bad make-up tricks — and not to forget an over-the-top take on Raaj Kumar — to make Mr & Mrs Tribhuvan quake.
Even Amba's creepy nephew Balma (Shakti Kapoor is appropriately sleazy) learns his lesson, before he hatches his POA.
Meanwhile, boring Anju is timidly falling for the alcoholic at Manju's slum, Jaggu (Rajinikanth is competent here, but Sri is the superstar and no one forgets it). Manju, meanwhile, gets a well-heeled beau, Suraj (Sunny Deol plays the progressive guy content to play second fiddle to Manju). The men do pitch in with their fists and kicks when the action gets intense and Manju needs the boys, but the film, frankly, is all about Sri.
Coming on the heels of her September superhit Chandni, ChaalBaaz made Sri the undoubted empress of Hindi cinema. And here, Parashar gave her plenty to do. By 1989, many actors had twinned in Hindi cinema, from Dilip Kumar to Hema Malini to Baby Sonia (child artiste Neetu Singh). What Sri brought to the well-worn route was a sparkling freshness and droll sense of comedy that only she could pull off.
So there's Sri, wearing a raincoat and a droll expression, dancing to Na Jaane Kaha Se Aaayi Hai (one of LP's later chartbusters sung by Kavita Krishnamurti and Amit Kumar) like there's no tomorrow.
There's Deol, there are scores of background dancers, biker boys, a full circus. But honestly, one remembers only Sri. As in the song, so in the film.