Cyrus Sahukar on 'Potluck'
'As an actor, you need to decide whether you are in the marathon business or the sprint business'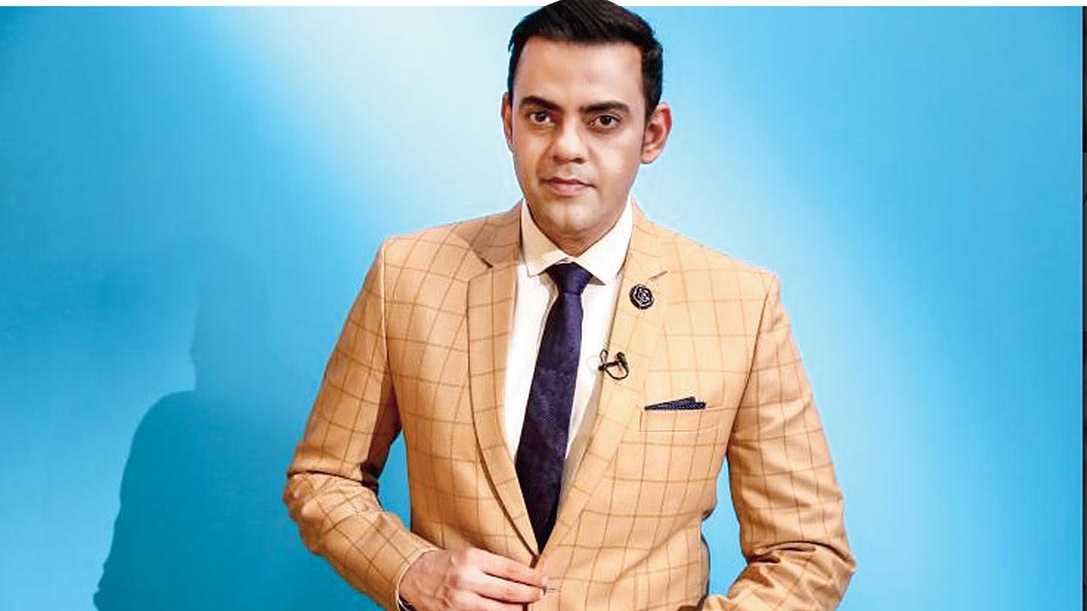 ---
Published 14.09.21, 03:46 AM
|
---
Cyrus Sahukar, the host and actor with a ready quip up his sleeve, now stars in an ensemble dramedy named Potluck. The eight-part series, streaming on SonyLIV, has Cyrus playing the elder son of a quirky yet relatable urban family. t2 caught up with the 41-year-old for a chat on the show and his (Bengali) culinary skills!
Potluck is a lot of fun. What made you want to be a part of the show?
I have been a big lover of true crime stories. But in the last year-and-a-half that we all have had, my fiancee and I very consciously decided to start watching fun, easy, normal content that is relatable. Since life itself has become so intense, we don't have the stamina to watch any super intense stuff.
As a result, Potluck really reached out to me as a script in that genre. It deals with a family where grown-up children working outside have come back to live with the family, which has, in reality, happened with a lot of families during the pandemic. Moving back with the family after you have lived away from them for a long time can have its own trials and tribulations, right?
I play the elder son, who has had twins who happened by mistake, and he also has a daughter. Vikrant knows his life and what he wants, but his way of doing things has often irritated his father, whose idea of what his elder son should be like has been slightly different... he feels his responsibilities are different, and Vikrant hasn't really done that. Vikrant has the problems of the average good guy... he worries about his family, he worries whether he will have enough money, whether he can move from a two-bedroom apartment to a three-bedroom one....
What I also love about the show is that it has a lot of role reversal. The age at which Vikrant is, he often ends up parenting his parents (played by Jatin Sial and Kitu Gidwani). That's something that happens with all of us... whether it's telling our parents to exercise more, keep calm or even solving their fights. It's about the small daily dramas of life. The father has a health scare and since the family is not very close, he requests that they should have a weekly potluck. So it's an easy-breezy dramedy.
In the last year, how much have you recognised the importance of family in your life?
Unlike a lot of people, I have a very small family. During this time, I understood how watching your parents grow old can be very scary sometimes. That also makes you very vulnerable because you are constantly worrying about them and their health, or the fact that you don't spend enough time with them. There is a lot of thinking that happens, you know.
My equation with my family is like that of any other family... we have also fought a lot, it's not been a walk in the park (laughs). At this time, I think we have become mutually more forgiving towards each other.
Life is not a Hindi film where one feels only one emotion towards your family. Potluck is also like that. It shows the everyday issues that plague every family in a very relatable but easy manner. It's not sermonising at all. I also spent a large part of the first lockdown alone and that gave me some time to think.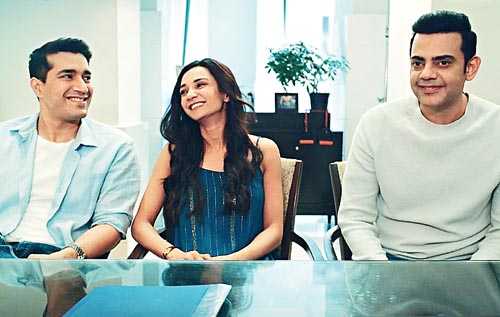 So did you get better at cooking while staying alone? Can you organise a potluck of your own, so to speak?
I was alone at home for six months. I learnt six dishes very well and cooked them over and over again! (Laughs) So I am a star chef when it comes to six dishes... put me on to the seventh, and I am terrible! I hate cutting vegetables man! It's the worst. When the lockdown got over, I bought this gadget from Amazon that cuts vegetables, and now I am sorted. I love it so much that I sleep with it next to me now! (Laughs)
So out of those six dishes, if you had to take one to a potluck, which would it be?
Thai green curry. Thai food is easier to make than Indian food. There are too many ingredients in Indian food. And also, I cooked a lot of Bengali food. My family loves Bong food. My mother spent 21 years in Calcutta, and I now know how to make aloo posto, I make a dish with lauki and milk, baingan bhaja... mostly, I am vegetarian now. And I am not very good at it, but I make an average kosha mangsho. I have also cracked the Bengali dal.
Your character in Potluck is weighed down by responsibilities and expectations. Was that also a pressure that you faced or were your parents chilled out about what you wanted to do in life and career?
I have an elder sister, so I didn't have the pressure of being the elder child. Our parents separated when I was three and I have spent the major part of my life with my mom and her family. My mother was very concerned about my lack of focus, primarily because Indian parents judge — or at least used to — their children on the basis of academics. That didn't work well for me and I had a lot of grievance against the Indian education system.
Vikrant, in Potluck, doesn't really run away from responsibilities, but sometimes he feels he isn't equipped well enough to take them on. Sometimes in life, you may not have all the answers, even if you are the elder child. Some people take time to grow up, and over the last year, I feel I have taken far more responsibilities than I did earlier. I have realised that doing what is expected of me can't be dependent on my mood (laughs).
You started out as a VJ and host and now juggle those duties with quite a bit of acting. Does one have more importance over the other?
Very few people have the benefit of being a host and an actor. I have had that for quite a while now. I do a lot of hosting, a lot of comedy gigs, and as far as acting goes, I have just finished shooting Season 2 of Mind the Malhotras (co-starring Mini Mathur). I have just shot for a show called Kaun Banega Shekhawati with Naseeruddin Shah and Lara Dutta. It's a very well-done quirky comedy about a family in Rajasthan.
What I am most focused on right now is that by next year, I am going to start creating my own shows. I have a lot of concepts in my head that I want to put together. If I manage to put out at least one thing in a year that's created by me, I will be very happy. I am trying to learn how to get better at acting. I am also learning how to host better. There is always scope to learn.
The OTT boom has been a lifesaver for people like me. The streaming platforms have become a cesspool for all the other departments. Talent, in all fields, is being sourced from film, TV, theatre.... It's also a time when you can have a complete and phenomenal career out of your drawing room! I don't know how long such a career will last, but as long as it does, it will be fruitful.
The world is changing, and now it depends on all of us as to how much we want to change with it. Also, I have learnt the importance of pacing yourself in this field. As an actor, you need to decide whether you are in the marathon business or the sprint business.