Cinema truly has the power to rejuvenate
Thanks to the pandemic. this year, content will flow, and whether it reaches the world or not, it will be a celebration in itself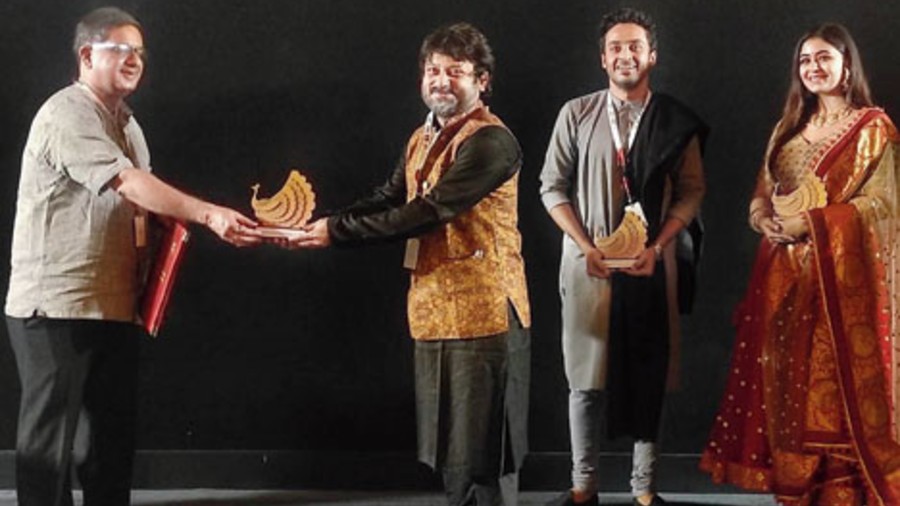 ---
---
The year 2020, despite the many challenges it threw at us, drew to a close on a happy note. Brahma Janen Gopon Kommoti, a Windows production, was selected in the Indian Panorama of the International Film Festival of India (IFFI). It also gave us an opportunity to visit Goa to attend the festival where the physical screening was scheduled on January 17. This year, the international films were screened virtually and only the feature and non-feature films in the Indian Panorama had a physical screening. This was to control the crowd at a time when the pandemic is not yet over.
While I thoroughly enjoyed being at IFFI, it gave me the chance to reflect on contemporary Indian cinema. IFFI is special as it gives a platform to independent producers and directors who are working on out-of-the-box content sitting in remote corners of the country to showcase their creations to the world. This year, there was a Chhattisgarhi film, A Dog and His Man, Assamese film Bridge, Manipuri film Eigi Kona, Sanskrit film Namo, apart from films in Hindi, Tamil, Malayalam, Telugu and other languages.
The two films representing Bengal were Brahma Janen Gopon Kommoti and Avijatrik. Interestingly, both films comprise young teams. The two directors, Aritra Mukherjee and Subhrajit Mitra, are young and so are their cast and crew members. So, young people are constantly bringing something new to the table and I feel, as a film industry, we should nurture them, encourage them, hear them out. Also, they should be given a free hand. I was recently watching the making of Gamak Ghar, a Maithili-language feature film directed by Achal Mishra. The film is made by a handful of people. I was on India's Oscar jury two years back when Village Rockstars was selected as India's official entry to Oscars in the Foreign Language Film category. I saw the film and learnt that the team, helmed by director Rima Das, had waited for the rains to come and captured the flood with a few of her team members.
In today's time, a 100-odd member film team is a luxury that young filmmakers may not be able to afford. You give them a camera and set them free; let them choose their teams. Compulsion of any kind, coming from film bodies, is not good for cinema.
Apart from attending the screening of Brahma Janen Gopon Kommoti, where we met festival director Chaitanya Prasad, Windows took part in NFDC Film Bazaar this year. Film Bazaar promotes collaborations between South Asian and international film communities. It's much like the Marche du film section of Festival de Cannes, where we had participated with our film, Alik Sukh. Film Bazaar is a breeding ground for film writers, directors, producers, distributors, buyers and a lot of international collaborations happen through this platform. This year, the Film Bazaar was held virtually. Our film, Lakkhichhele, directed by Kaushik Ganguly, was shown virtually and within 10 minutes of its screening, I got a mail from the festival director of New York Indian Film Festival asking us to send the film's details to him.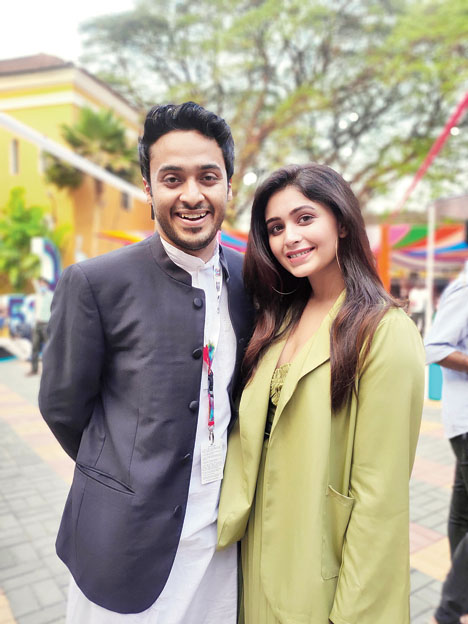 I got similar queries from quite a few film festivals and it was a fulfilling experience. I think more and more Bengali films should participate in the Film Bazaar to get a feel of what's happening in cinema around the world. I strongly feel the more local you get, the more universal you become.
When I saw the South Korean film, Parasite, Bong Joon-Ho's story resonated with me too. Born and brought up in Baranagar, I have seen tenants infiltrating households. It's not a subject that pertains to a certain region, it's universal in its appeal. Likewise, a woman in a Bengali household not being allowed to perform puja during her menstruation does not limit itself to my state; women across the globe have similar stories to share that have no logical backing.
I also made new friends at IFFI. Bangladesh being the Country of Focus this time, I met Shahiduzzaman Selim, an actor from Rupsa Nodir Banke. Curiously, he told me that he had seen all our films and eagerly waits for the releases.
Even though IFFI gave me the scope to introspect, I did find time to enjoy with my team. While two days were spent at the festival, we visited the quiet Mobor beach in South Goa on two other days. It was so beautiful that we wanted to relive the experience. It was like watching a good film on repeat mode.
Even though my team gorged on seafood — squids, shark, octopus — I stuck to my bhaat-maachh diet even in Goa as I had Goan Fish Curry and rice twice every day. Now that I am back with a bagful of experience and memories that will stay forever, my team and I have begun work.
Cinema truly has the power to rejuvenate and I feel more energetic than ever before. There will be films of different kinds from the Windows banner this year and I feel that content, like a river, should be allowed to flow. More than where it reaches — the sea or not — it's important to see it flow. This is what Majid Majidi had told me when I met him in Mumbai. I have seen all his films and when I said I'm not sure if our films reach out to the world in a similar manner, he had told me — keep making films and like a river, it will flow. This year, content will flow, and whether it reaches the world or not, it will be a celebration in itself.
The author is a Bengali filmmaker