Chandan Roy Sanyal talks about his choice of films and what makes the web an exciting space
'Hawa Badle Hassu isn't a series that any actor can refuse; environment is a universal subject'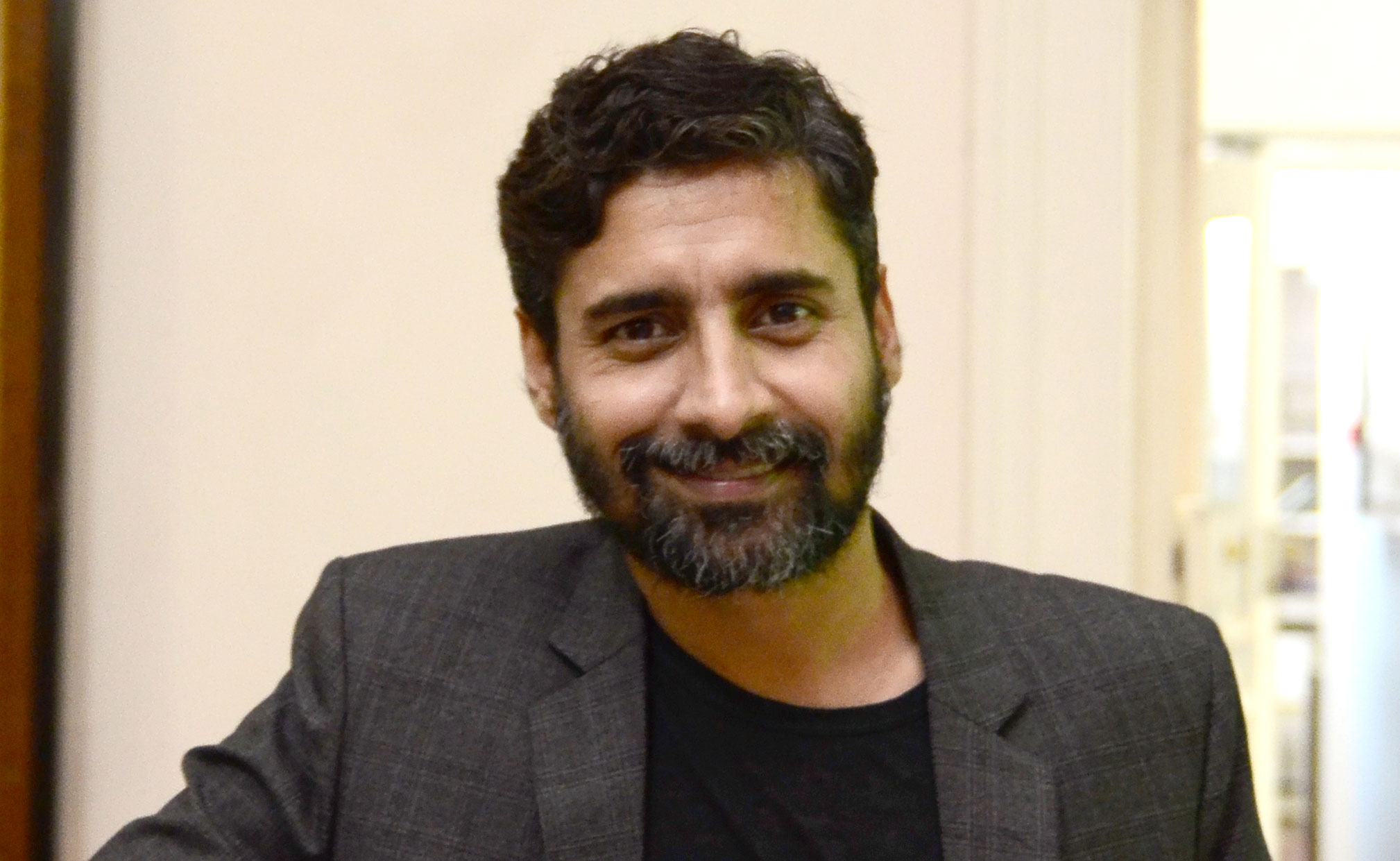 ---
---
The man who burst into the Bolly scene as the unhinged Mikhail in Kaminey a decade ago has been making interesting choices across mediums. Chandan Roy Sanyal will now be seen in a web series called Hawa Badle Hassu. Described as an environmental thriller, the series — set to stream on Sony Liv — has the 39-year-old actor seen in films like Jazbaa, Jab Harry Met Sejal and Manto among others, as an auto rickshaw driver. A t2 chat with Chandan.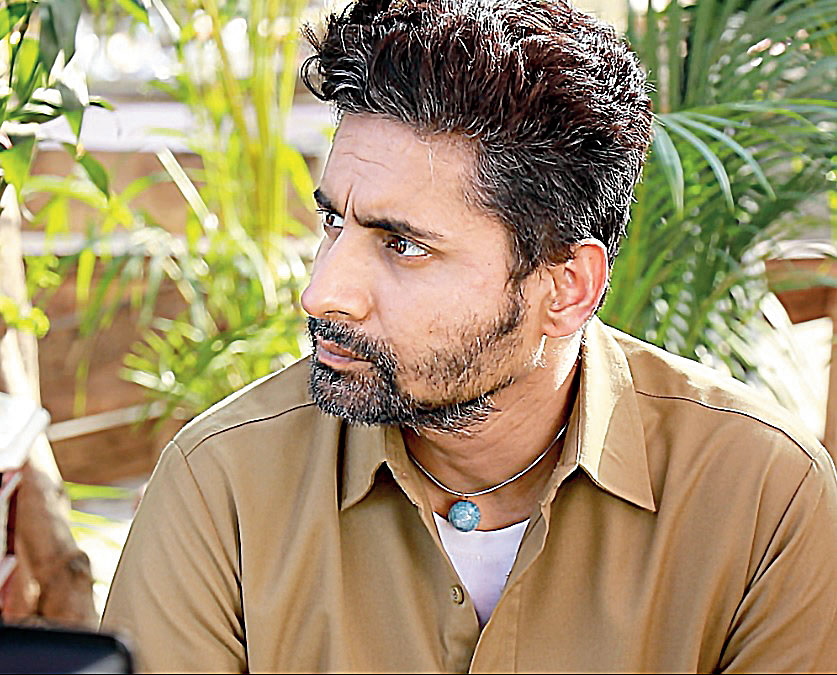 What made you pick Hawa Badle Hassu?
It's my debut in the web series space. Hawa Badle Hassu isn't a series that any actor can refuse. Environment is a universal subject. And when you put that in the framework of a genre-bender and eventually a sci-fi thriller, you certainly have something novel in hand. I have a fabulous role in the series and when we get to Season 2, you will actually see the trajectory. So when I met the producer and co-writer Protiqe Mojoomdar for a round of narration, I lapped this up instantaneously. In fact, I knew I was in within the first five minutes of the narration. After meeting the directors Saptaraj and Shiva, I knew I would be in safe hands because their vision and execution roadmap was impeccable.
The trailer is intriguing and so is your character Hassu. What is it about Hassu that made you sign on and is he like you in any way?
I would say we are both simple at heart and we are both quite happy-go-lucky people. But on a serious note, it is a unique character. Such roles don't get penned in the Indian entertainment landscape. Hassu is an environment-conscious rickshawwaala. He drives a CNG-fuelled rickshaw, which is the cleanest fuel and yet he inhales all the poisonous emissions throughout the day like any other rickshawwaala. He has turned his rickshaw into an eco-friendly zone filled with plants and oxygen cylinders. Hassu's mission in life is to educate people about the environment. Hence, he chats up his passengers with a hope to make them more aware. It's a nuanced character and quite quirky. The graph is also exciting.
The show has been described as a slice-of-life story with an overarching sci-fi narrative. That's quite a novelty in the Indian storytelling space…
The digital medium is a creative haven. It's far more experimental and flexible and so by that count, it does make for interesting storytelling. So I'm glad this medium has opened up and given people like us satisfying jobs. I don't have a gameplan to ride the wave… you never really can have one in this profession. The idea is to get to meet more people and get to listen to more and more scripts.
Hawa Badle Hassu is indeed novel storytelling, irrespective of the medium. Sci-fi is not an established genre in our country. They are made few and far between and the ones that are made are still hinged on mythology. There is really nothing futuristic like what we see in the West. In that sense, Hawa Badle Hassu breaks all norms and thumb rules. The budgets to make such a film will go through the roof with little confidence in the consumption pattern. So web does give us so much more freedom.
It's been a little more than a decade for you in the movies. How do you look back at the journey and what would you consider as the high points?
Every time that I have delivered a scene well would be a high point. Some projects have given me good money while others have given me creative satisfaction. Yet others have been great learning grounds. I can't single out moments. Working with great actors has also been a career high. I just shot with Soumitrada (Chatterjee) — (Satyajit) Ray's chosen one — and I'm a huge fan. Just the idea of it knocked me off!
What's the best thing anyone has ever said to you about your acting?
That I'm a good actor. Some say I'm a director's actor and some say I'm a thinking actor. You get all sorts of titles and labels. It is important for an actor to get those titles. At the end of the day, it is an art form and you want to reach out to as many people as possible.
If you could replay one character from your filmography so far, which would it be?
Why one? There are many.
I think I'm my biggest critic and after every film I feel, 'Oh I could have done this better or done that better'. When audiences appreciate, then I feel 'Okay, I must have done something right.' So then I go, 'Okay, Chandan enough of mental chatter, stop it now'!
You are currently in Calcutta shooting a Bengali film called Deep Six. How has it been shooting here?
Shooting in Calcutta is a strange sort of homecoming. Though I have grown up in Delhi, there is a connection to Calcutta. I'm a Bengali, after all. Just the idea of talking in Bengali incessantly is exciting… I don't get to do that too often. I fall in the 'probashi' bracket, so at times I become a bystander and observe the Calcutta-bred Bengalis, so it's fun. A special mention has to be given to food. In Calcutta, I ensure that I get to do proper pet pujo.
You've done quite a few Bengali films. Are there any filmmakers from this part of the country that you want to work with?
Hell, yeah. I would love to work more in Bengali films. There are fabulous directors in the industry and I'm a greedy actor. Perhaps Aparna Sen, Shiboprosad-Nandita, now this is really difficult to list out.
You will next be seen in Jabariya Jodi with Sidharth Malhotra and Parineeti Chopra. How do you pick and choose your roles in the Hindi film mainstream space?
My filmography can be a bit confusing… there are blockbusters and unheard of films at the same time. Different aspects trigger your choice of films and it's almost impossible to classify things from where I stand. It's difficult to compartmentalise because the overriding reason will always be the script and my role. Commercial films are the most important aspect of an actor's career because it gives you reach. You can criticise an actor for doing a certain role, but surprisingly you may know the actor for that role to begin with.
The divide is narrowing these days in the current landscape of commercial films. There are plenty of interesting subjects that are being attempted in mainstream Bollywood. Look at Akshay Kumar and his choice of roles for the mega star that he is, look at (Amitabh) Bachchan Sir… he did a Pink and Piku.
Is directing a film somewhere in the horizon in the future?
Interesting question. Let there be few aces up my sleeve for the time being.