Serial planner
Something has always guided Emraan to correct his stance and get it right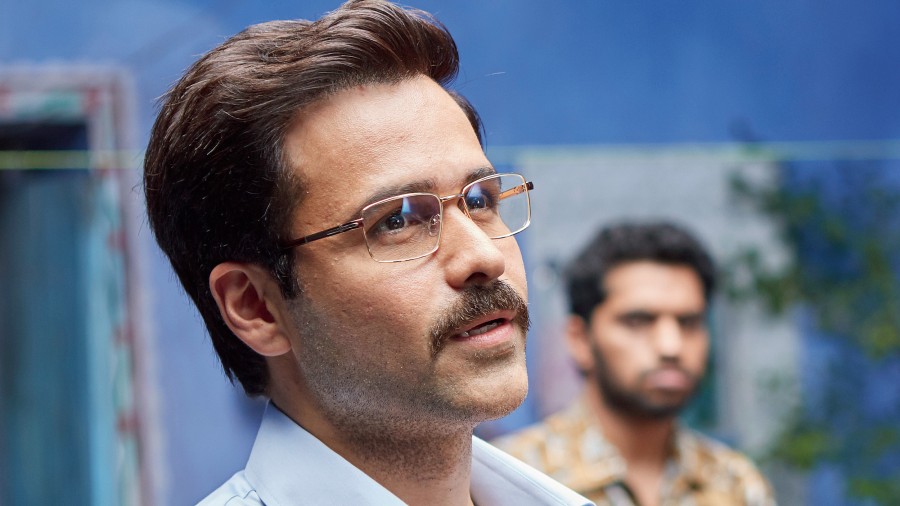 ---
---
Sometimes, you don't see an actor for a long spell and suddenly, you begin to see him everywhere. It makes you sit up, especially when a series of setbacks had almost written him off.
That's why it was a surprise to see Emi (Emraan Hashmi) in the John Abraham action fare Mumbai Saga recently and again, standing up to Amitabh Bachchan in the trailer of Chehre.
But something has always guided Emraan to correct his stance and get it right. Even today, the call to put off Chehre was well-timed. Kangana Ranaut's Thalaivi took ages to make that announcement, Rohit Shetty waited until theatres were almost shut down to put off Sooryavanshi. But Chehre read the writing on the wall at the right time.
"It was a joint decision," disclosed Emraan. "Everybody was in sync that it would be in the best interests of the film because the cases [coronavirus infection] were rising exponentially. Whenever things open up and the theatrical business comes back to a certain optimal level, we'll put out a release date."
What was more sure ground was that Emraan, looking his cheeky self in the trailer, didn't look intimidated at what was essentially a dialogue-heavy show between him and the mighty Bachchan.
"That's called good acting because I was intimidated," he laughed, "but only for the first couple of minutes on the first day. Mr Bachchan is so giving as an actor that you kind of forget all of that." Besides, Amitabh actually joined him for a reading before the shoot.
"I was very surprised," admitted Emraan. "My preconceived notion was, a person of his age and with his experience is probably doing a reading only for us to get into things and he will make his way on the set. Because he's a megastar. But no, he came for a reading and I was like, wow, this kind of commitment is incredible. So, the breaking-the-ice thing already began there."
If it was word-for-word with Mr B, it was brawn versus brawn with John. "I had lost weight before I signed Mumbai Saga and John was huge then — he had put on a lot of muscle. I didn't have much time but I slogged for two-and-a-half months and put on whatever I could," said the health-conscious actor who works out in his gym, counts his calories and will sometimes count everybody else's calories too. "Yes," he grinned. "I can be like a nagging granddad at the table."
Mumbai Saga also showcased an Emraan who wasn't the main protagonist. Is that something he has started doing consciously?
"Not started doing," he pointed out. "After two back-to-back hits, I played Abraham's character in The Dirty Picture. I did Shanghai after four successes at the box office. I have my own roadmap in my head. I did a film called Harami, which is right now at the festivals. The protagonist is a new kid but I found the character fascinating, so I did it. I think it's about characters right now. Gone are the days when you look only at the protagonist."
Gone are also the days of the serial kisser. In Mumbai Saga, Emraan didn't even have a girl opposite him.
But from what one hears, he will be back to "that image" in Chehre. "Yeah, we shot it a year-and-a-half ago," he accepted and cribbed, "For me, it's a serial kisser image but for other actors it's just a kiss. Because I was the guy who came on the scene and did it in all my films when other actors weren't doing it."
But this clutter-breaker will out-survive that image for he has certain skills. For instance, he won't suck up to a bigwig or to the media; he neither dreamt of becoming an actor nor had Greek God good looks. Yet he survives.
It's because of a mixture of destiny and professional since-rity. And under that seemingly casual, rakish actor is a man who cares deeply.
"I can't have anything affect my work, my job," Emraan attested. "Even if there's a storm outside, I know how to shut the windows to it."
Shutting out those who wanted to bury him after his setbacks is part of the skill.
Bharathi S. Pradhan is a senior journalist and author