Brexit: The Uncivil War examines the anatomy of a modern data-driven election campaign
Everyone knows who won, but hardly anyone knows how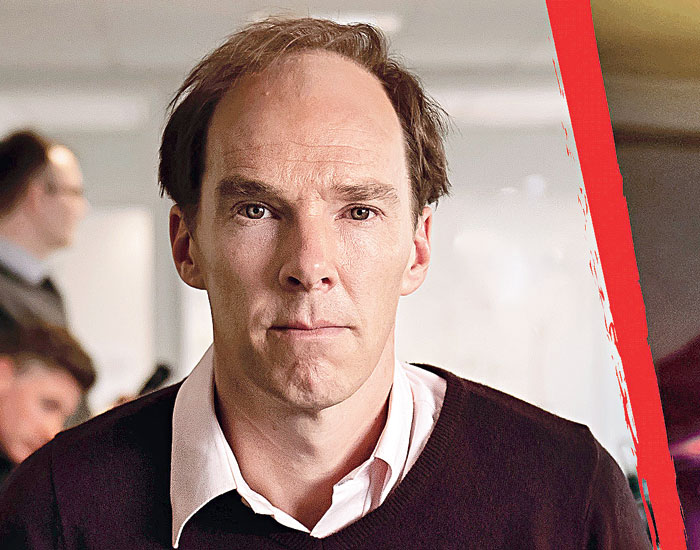 ---
---
Everyone knows who won. But hardly anyone knows how. Brexit: The Uncivil War explores the data-driven political campaign behind one of the most contested and controversial government referendums in modern history, in which Benedict Cumberbatch stars as Dominic Cummings, the leading strategist and campaign director of Vote Leave, and Rory Kinnear as Craig Oliver, who oversaw Remain's communications strategy.
Written by James Graham and directed by Toby Haynes, Brexit: The Uncivil War is a profoundly timely drama to be aired on Zee Cafe that brings into sharp focus today's political battlegrounds and goes beyond the well-known public appearances of famous faces to peek behind the curtain, to examine the anatomy of a modern data-driven election campaign, and the divisive figures driving it from the shadows. The show's writer James Graham shares his thoughts.
This is a very entertaining film with a really broad appeal...
Yes. It's not just for policy wonks. We forget that beyond the Westminster bubble, the detail of what happened during the referendum campaign is not widely known. People like Dominic Cummings aren't household names. The idea behind writing this was to get a mainstream audience sucked into this world and learn about what I think is a vital subject. Whatever happened in that crazy year, we will all be living with the consequences for years to come. Chaos and political upset will permeate Western politics for decades. I thought to trace that back to its origins was an important thing to do.
Why did you decide to make Dominic the focus of the drama?
An early draft of the film took in the Downing Street machine and David Cameron. But because Vote Leave were the victors, I thought it was more valid to focus on them. Dominic is a self-styled disrupter, and those characters are often the most fun to write. We know about David Cameron, Boris Johnson and Nigel Farage. But the people who create the messages and decide how to campaign are perhaps more interesting.
Can you take us through Dominic's character in this drama?
He's a curious mixture of anti-establishment, populist, crusading aggression and politicking, but also very cerebral and intellectual. He writes thousand-word treatises about everything from Greek philosophy to Roman history. His detractors would say that it's pseudo-intellectual nonsense. But his supporters would say that he just thinks differently. There are two sides to him. The public face you see in inquiries is quite bullish and dismissive. But like everyone, there are more shades to him privately. His philosophy and politics are unique and strange and his persona is disruptive and unpredictable. That's fascinating to look at.
Did you meet him as part of your research?
Yes. He didn't have to help us, but he did. He was very generous with his time, especially as I imagine he has some nervousness about being portrayed in this drama. We met on a couple of occasions, and he spoke to me very eloquently. He also very graciously met Benedict to help him understand his life.
What does this drama tell us about Dominic?
He is very suspicious of any attempts by Parliament to interrogate him. But I hope this drama could go some way towards asking questions about him, holding him to account and asking whether his decisions were good or bad. That's not for me to say.
What do you think Dominic will make of the drama?
He never asked to see the script. He gave us latitude to create a work of art. It may be slightly different from how he remembers it. But the joy of writing is that if you ask three people about a meeting, they will all have different memories of it. I relish that. In those gaps and in those contradictions, you can invent drama. I don't want Dominic to feel misrepresented. I hope he likes it but not too much! It's my job to hold people to account. I don't want people to feel it's a celebration or a slag-off. I hope it is somewhere in between. Black-and-white views are always less interesting than the area between the two.
Is it important to you as a writer to maintain political balance?
Yes. I have my thoughts, but with this drama. I wanted to play devil's advocate. I try and understand and empathise with people even if I vote differently from them. There is such a lack of empathy in the political discourse right now. Things have become so tribal. There is a huge divide. When you're put into different camps, it creates an artificial binary world. Life is more complicated than that and drama provides a space where the audience can interrogate what motivates characters. You get to walk in the footsteps of people who are different from you. You might get to understand more about what drove people who voted differently from you when you witness what those people believe.
What does Benedict Cumberbatch bring to the role of Dominic?
It's an absolute gift to write a part for someone of his skills. Benedict brings great intellect and integrity to every role, but also great humanity and vulnerability. We didn't just want to put this character in the stocks and get people to throw vegetables at him. We wanted to humanise him. Benedict brings that. Like everyone else, Dominic is a living, breathing human being.
Is it too soon after the referendum to be writing this drama?
Some people have said, 'Should we wait?' I completely reject that. For thousands of years, it's been the job of dramatists to insert themselves into the epicentre of difficult national moments and help people interrogate them. When has drama not engaged with the politics of the day? Do they need to be quarantined?
What is the effect of companies' use of our data?
I hope the drama is asking serious questions about how that is changing the way we campaign and how we can be targeted and how it's changing the tone and quality of our discourse. It is becoming more tribal, angry and toxic because we are being divided into bubbles.
I hope the drama brings a greater understanding, not just of this referendum, but of the universal subject of how politics are changing, of what a 21st century campaign looks like and of what's unnerving and frightening about it. I hope people feel they have access to things that were previously inaccessible to them. The language that is being used in the debate with words like "backstop" is completely dead to most people. So this drama is about finding a way into that summer and the consequences we are living with now.
Can you flesh out the ways in which our culture is changing?
There has been a wider cultural shift to something that worries me, the death of objective truth and shared reality. Something is really shifting in politics and the way we talk to each other. Our wider conversations make me nervous. It's happening because of a systematic lack of faith in national institutions such as journalism or politics. Technology is playing a part in that. The concept of reality is different in my frame than it is in your frame.
Can you please amplify that?
We used to watch the same news and share the same objective reality. But that's broken down. There's no way of agreeing any more. We have to ignore conspiracy theories that suggest the establishment is trying to trick us. We need to take personal responsibility for abandoning the tribal mentality and adopting a kinder, more civil form of discourse. We need to find common ground again. How do we achieve that? If I knew that, that would be the end of the movie!
Brexit: The Uncivil War airs from August 17, 4pm onwards on Zee Cafe