Beyonce changes lyrics to Heated song in Renaissance album following backlash over slur word
Renaissance, comprising 16 songs, is the singer-songwriter's first solo studio album since Lemonade in 2016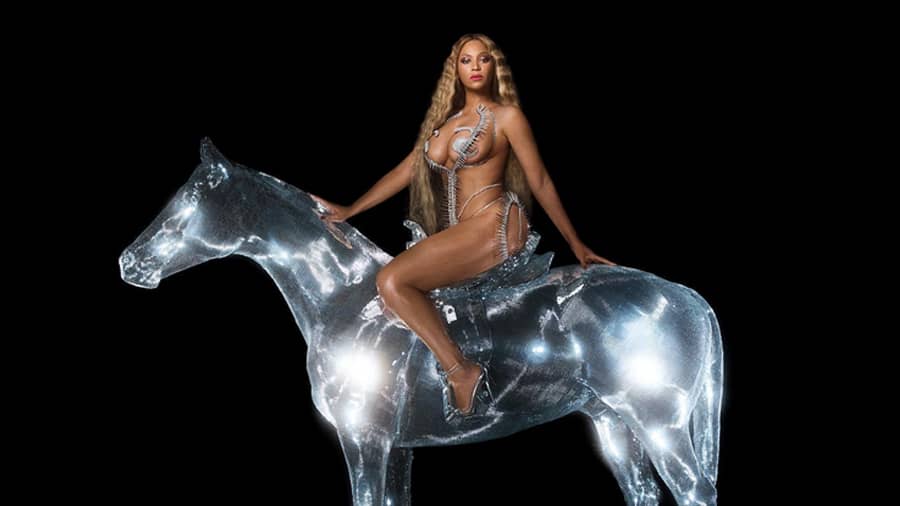 Beyonce released her seventh studio album 'Renaissance'.
@beyonce/Instagram
---
Calcutta
|
Published 02.08.22, 03:00 PM
|
---
Beyonce has made changes to the lyrics of her song Heated from her latest album Renaissance after finding herself in the crosshairs of disability rights advocates over the alleged use of an "ableist slur".    
The American singer-songwriter came under fire for using the words 'Spazzin' and 'spaz' in the song, which is part of her first solo studio album since her 2016 chart-busting album Lemonade. The word 'spaz' or 'spastic' is a slur used against people with cerebral palsy. It is also derogatorily used to describe a person with coordination problems. 
The use of these words in the song was pointed out by disability rights advocates like Hannah Diviney. 
So @Beyonce used the word 'spaz' in her new song Heated. Feels like a slap in the face to me, the disabled community & the progress we tried to make with Lizzo. Guess I'll just keep telling the whole industry to 'do better' until ableist slurs disappear from music 💔

— Hannah Diviney (@hannah_diviney) July 30, 2022
Team Beyonce was quick to respond to the criticism. In a statement sent to Variety magazine on Monday by the singer's representative, the use of the slur word in the lyrics was acknowledged. The statement confirmed that changes would be made to the song Heated to remove the word. It also stressed that the singer had not intended to use the word in a "harmful way". Beyonce herself is yet to respond to the controversy. 
The lyrics of Heated were changed on Beyonce's official website on Tuesday. Instead of 'spazzin' and 'spaz', the lyrics now read 'blastin' and 'blast'. However, the song remained unchanged on Spotify till the time this report was filed. 
The change in the lyrics has been welcomed by those who had drawn attention to the slur words.
Waking up this morning to hear @Beyonce has heard and recognised the disabled community's call to remove ableist language from her music is an incredible feeling. Where she leads, the music industry follows. Big thank you to Bey + her team. I'm so grateful ❤️

— Hannah Diviney (@hannah_diviney) August 1, 2022
Heated is written by Beyonce in collaboration with other songwriters including Drake. Renaissance is Bey's seventh studio album and has 16 songs. On her website, the Halo singer has shared that Renaissance is the first part of a three-act project which she has recorded over the past three years. 
In June, singer Lizzo had faced a similar backlash for using the same word, 'spaz', in her song Grrrls. Lizzo, too, had responded to the criticism by changing the lyrics and releasing a statement on Twitter. 
June 13, 2022