Five years after he spurred conversations with his maiden Hindi film Pink and made 'No means no' an integral part of our vocabulary, film-maker Aniruddha Roy Chowdhury kicks off the shoot of his sophomore Bollywood film this Sunday. Titled Lost, the film — which Roy Chowdhury, better known as Tony, describes as an 'emotional love thriller' to The Telegraph — stars Yami Gautam in the lead as an investigative journalist, with Rahul Khanna and Pankaj Kapur pitching in with important roles. To be shot in Calcutta and Purulia in a start-to-finish schedule, Lost also boasts some well-known faces from the city's acting fraternity.
On the eve of the film going on the floors, The Telegraph chatted with the director to know more about Lost, why he chose to set it in Calcutta and how he doesn't feel the need to rush between his films.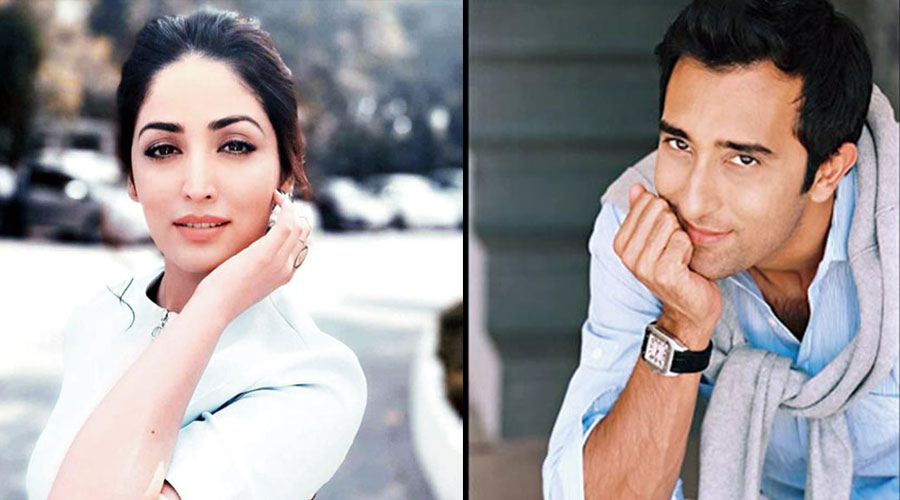 Yami Gautam and Rahul Khanna Sourced by the correspondent
What is the genesis of Lost?
It stems from the idea that love and commitment are two of the most important things in life. For the last few years, some things have really been bothering me... how certain elements and emotions are going missing from our lives and from our surroundings. I had that idea in my head for a very long time, and then I spoke to Shyamal (Sengupta) who then wrote the screenplay. The basic idea is that we need honesty, love, commitment and integrity in life.
Did you always think of this story as a thriller?
Yes, it was always a thriller... it's an emotional love thriller. By love, I don't mean the conventional romantic type of love... it's about caring and sharing, about empathy and compassion for others. We have to make this world beautiful and if all of us try and do that, one day at a time and one step at a time, then it will become so. We all have to take that responsibility and make that commitment.
Are there any particular instances that triggered this story?
It's come from a lot of things I have seen, the films I have watched, the news articles I have read.... All my films have a social context, they all come from my surroundings. As a film-maker, one needs to figure which are the stories that move you, prick you or even irritate you. Shyamal helped me develop the plot and Ritesh (Shah) wrote the dialogues. This is a story that's come from within me and also from around me. It's a very real film and will be shot in real locations.
Did you always intend Lost to be a Hindi film?
Yes, this was always going to be a Hindi film. Pink was not... Pink was initially written in Bangla.
What made you want to set it in Calcutta?
Local is the new global. I want to make an international standard film. Calcutta is an amazing city... it has everything. The city has a certain fragrance that you won't find anywhere else. Organically, I picked Calcutta as the setting because this is the city I know best. It's in my blood. There are good artistes and technicians here. I haven't seen a city with as much character as Calcutta.
Also, the authorities here have been very helpful and very cooperative. Calcutta should be the next destination for film-making. It's a city that should reach the world. Even our chief minister, Mamata Banerjee, is trying to open up the city in terms of various avenues.
How did you zero in on such an interesting and diverse cast?
I needed a very impactful and intelligent face which could express the emotions of a character walking on a thin red line. Yami (Gautam) fit the part very well. I am so happy that I will be getting to work with her. She is an excellent actor and has a very sharp mind. Pankajji (Kapur) is an amazing actor... I was floored after watching him in Maqbool. Rahul (Khanna) is a very intriguing choice. I discovered Pia Bajpiee while doing a workshop and Tushar (Pandey) is someone who also acted in Pink.
From Calcutta, I have Suman (Mukhopadhyay), Sohagdi (Sen), Koushik Sen in the film.... As a film-maker, a few faces flash when one closes one's eyes. These were the people I wanted. My gut, the talent of these actors and the manner in which they inspire me is what made me pick them.
You have been doing quite a few workshops before going on the floors....
I think workshops are great and help all of us to grow and understand each other, the film and the characters better. All my interactions with Yami during the workshops have been very collaborative. She is an actor who not only thinks about her part, but also about the film in general. Film-making is nothing but the exploration of the mind. I have a very supportive unit. I have long-term collaborators like Avik (Mukhopadhyay, cinematographer), Shantanu (Moitra, music composer), Swanand (Kirkire, lyricist) Bodha (Bodhaditya Banerjee, editor), Jojo (sound)... I have a great team.
We have already completed a considerable part of the music for the film. KK and Shreya Ghoshal have already sung two songs for the film.
Pink released five years ago. What took you so long to make your second Hindi film?
I am very slow! (Laughs) When I think of an idea, it has to marinate within me, I have to nurture it, fall in love with it. I always need time. I marry my stories, I become pregnant and then I take time to deliver! (Laughs)
Don't you think you should have cashed in on the success of and the conversations around Pink much earlier? Maybe a quick project in between?
I don't believe in quick work. The script of Pink was written over a period of five years. It's a process, and it also depends on the nature of the film-maker. I don't want to rush in life. At my age, I can't rush. I like diving deep into things. Not only in terms of films, I need time in life.
This is quite interesting coming from someone who is such an integral part of the world of ad films where everything is limited to 30 seconds....
That calls for a different mindset altogether. Oi 'action-cut'-er moja aami ad film theke peye jayi. There has always been a gap between all my films.
Will there also be a considerable gap after Lost?
I have two Bengali films in mind, the script of one is ready. I eat, drink and breathe Bangla... that's in my system. But I also want to make Hindi films.
Which Bollywood film shot in Calcutta has captured the city best? Tell t2@abp.in
PRODUCERS' TAKE
There are two reasons why we wanted to back Lost. First was the chance to work with Tony (Aniruddha Roy Chowdhury) and the second is that this is a thriller with many layers, the kind one wouldn't have seen very easily before. Plus, I feel Calcutta has not been showcased as much in mainstream Hindi cinema and we hope Lost will be instrumental in doing that — Shariq Patel, chief business officer, Zee Studios
Working with Tonyda is a great opportunity. He is a very collaborative film-maker and we have been following his work for a long time. Lost is an investigative drama with an emotional underline, and is in a very interesting space. It's very edgy, and there is also a larger point being made about the world around us. We are really looking forward to shooting in Calcutta. In a world where the virus is still at large, shooting a film comes with huge responsibility and we are trying our best to take all the possible precautions. We are hoping for a smooth shoot — Shareen Mantri Kedia, Namah Pictures
The film basically deals with the integrity of a young investigative journalist. But in the next layer, there is a huge emotional quotient which revolves around human dependency, love for other human beings.... It encapsulates the feeling of loss one feels when one loses a close one. That is dealt with very delicately in the story. It's a very relevant story and very engaging. The Calcutta context is also very relevant to the story. — Indrani Mukherjee, Opus Communications