Aishwarya Sonar on 'The Gray Man'
The Pune girl chats with The Telegraph about her Hollywood debut film, co-starring Chris Evans and Ryan Gosling and directed by the Russo brothers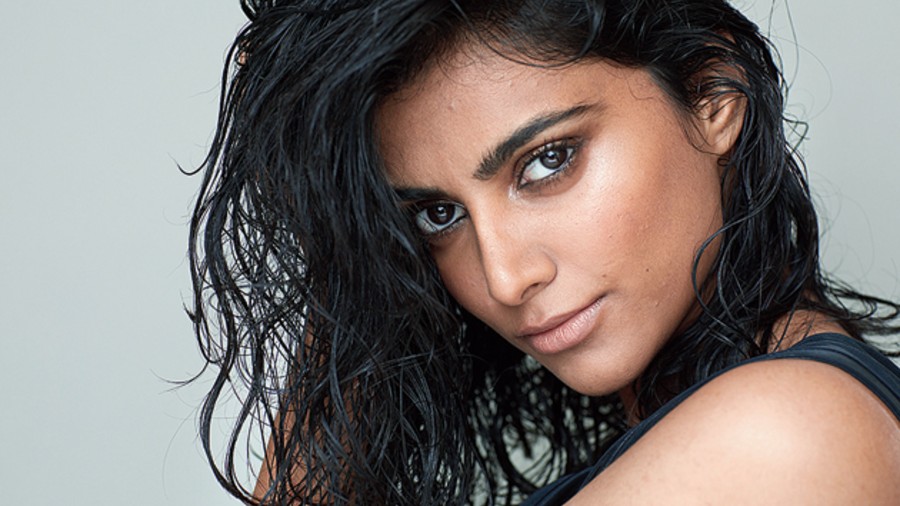 Aishwarya Sonar
Sourced by the correspondent
---
Published 20.05.21, 12:46 AM
|
---
Aishwarya Sonar has hopped, skipped and jumped from a course in business management to acting in one of the biggest Hollywood films in recent times. The stunner from Pune has just wrapped up shooting for The Gray Man in Los Angeles. The Gray Man, directed by Avengers makers Joe and Anthony Russo, is the biggest-ever Netflix film in terms of budget ($200 million) and stars heavyweights like Chris Evans and Ryan Gosling, with our very own Dhanush slated to play an important role. Over a Zoom call, The Telegraph chatted with Aishwarya on her big break and the journey ahead.
It doesn't get bigger than a Holly production of this size! I know that you have already finished shooting your portions for The Gray Man, but does it still feel surreal?
Aah, ya of course! (Laughs) It felt surreal while I was on set and even now, it feels like it didn't really happen, you know! (Laughs) Sometimes I have to ask myself, 'Wait! Was I on set with the Russo brothers?!' It's still very, very surreal.
How did the film happen?
The process went on for six months, but it was like booking any other part. I got a request for an audition from my agent. I taped it... this was during quarantine and so everything was online. I got a call back and then it was four months of going back and forth on dates because of Covid-19... we have been through such an uncertain year that through all of this, I have literally been thinking that this was not going to pan out. My brain was like, 'Okay! The audition was great, but it may not work out' (laughs). That's why for me it's even more surreal because I actually didn't believe I would finally make it on set. Even the day before shoot, I was like, 'Oh, it's probably going to get cancelled!' (Laughs) But here I am.
Is this the mindset that you have while approaching any project or were the stakes too high for The Gray Man?
I think a little bit of both. It's an unpredictable business. This is the first year that I have been working in America and I am still getting used to the working culture here. I don't know a lot of people here. I really don't know what to expect.
But even during my film Kaay Re Rascalaa (a 2017 Marathi film) which I did with Priyanka's (Chopra) production house, I was like, 'Oh, it's not going to work out!' (Laughs out loud) But that also worked out. I think this attitude keeps my heart protected (smiles). I don't want to go through heartbreak if it doesn't happen.
Also, I feel it's important not to take things too seriously in this business because of how unpredictable it is, you know. You can even film an entire film and your part may not make it to the edit, or the film may not even release. It's important for me to do something and then forget about it.
I actually find it peaceful to have this kind of mindset, and this is something that has come with time. I worked in Mumbai for about three years and auditioned there quite a bit. I learnt to give the audition, put in my best and then just forget about it. I can't be like, 'Oh, call kab aayega, call kab aayega, call kab aayega!' (Laughs) I had this audition in Mumbai and I gave it my 500 per cent and then I didn't hear from them for months, and every day I was thinking about it. And that was definitely less peaceful than thinking, 'Okay, let's forget about it now'.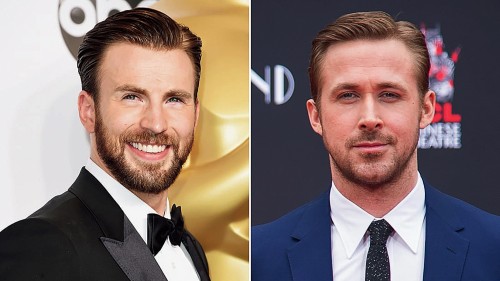 I understand there are protocols in place and you can't reveal much, but what can you tell us about the experience of shooting The Gray Man?
They were all so nice! Everything was so much in place, you know. I was like, 'Oh wow! This is like working in an office, almost'. I have been on sets before, but this was a totally different experience. The Russo brothers are very generous. That's all I can say about it for now! (Laughs)
While you were filming it, did the fact that it's one of the biggest films under production in Hollywood right now keep playing on your mind?
I didn't want it to because it would have been very intimidating, especially since it's my first feature film project here. There are so many big names attached to this film and a part of me kept telling myself, 'Don't even think about it because it's very, very intimidating, especially for someone who is fresh and new here'.
What prompted the move to LA?
When I decided to act, my first thought was, 'Okay, I need to go to LA and do it'. My dad's love for movies contributed to me wanting to becoming an actor... ever since I was a kid, he would be like, 'We are going to watch a movie a night'. I always wanted to act, but it was a thought that seemed impossible. I didn't have the courage to say it out loud. It was my own thing in my own head. I was in Pune and I didn't know anyone in the Mumbai film industry, leave alone in LA, and we don't even have relatives in America.
I was studying business management in Pune and everything I was doing had nothing that was related to films! (Laughs) It seemed absolutely crazy to take that step and move and I was like, 'Okay, maybe I should try in Mumbai first'. Once Kaay Re Rascalaa happened, it gave me the confidence of thinking of moving to America. I told myself, 'What's the worst that can happen? You won't get work. That's fine, but you have to try!' I came to LA for a month-long holiday in June 2018 and I fell in love with the place and three months later, I moved here.
Have you trained in acting?
Yes. I trained in Mumbai with Atul Mathur and after moving here, I studied in UCLA. I also did a lot of improve. I have taken film classes in UCLA, and not just limited myself to acting.
To what extent did working as both an assistant director and an actor with Priyanka Chopra's production house provide a foundation for you?
I keep saying that if it wasn't for that experience, I wouldn't have been able to make this move. I give so much credit to Madhu aunty, Priyanka's mom. She's been very supportive and very encouraging of this move. I saw her in Los Angeles and even then she was like, 'Keep doing it! You are going to get to wherever you want to get to'. If it wasn't for being on a film set in India and working with Rajesh sir (Mapuskar), who directed Ventilator and then acting with the same production company, I wouldn't be where I am today. I give so much credit to Madhu aunty and Priyanka for giving me that opportunity.
Who are your acting inspirations?
I love Nicole Kidman! There's Kate Winslet... Titanic has always been one of my favourite films. And Rekha is amazing. In recent times, I want to say that I really enjoy the choices that Emma Stone has been making.
Given that boundaries had blurred, at least in pre-Covid times, will we be seeing you straddling a career between Mumbai and Los Angeles?
At the end of the day, what matters is the script. And if something really good comes my way that I get to audition and be a part of in India, I will be very, very happy to do that. But for now, I am hoping to stay put and have LA as my base. These times have provided that opportunity where I can do a meeting over Zoom and send across a self-tape, whether that's in LA or in Mumbai. The idea is to travel the world and act and produce.
Also, I see a lot of change in the West as far as writing parts of actors of colour is concerned. The opportunities are more. They are now open to seeing all kinds of people and acting parts are opening up, not just in terms of race but also gender. There is, of course, scope for improvement, which comes from writing, which stems from representation and hence having more people of different cultures in the writers' room so that it's more diverse and inclusive.