It's a musical birthday for Mimi Chakraborty
The actress shares the favourite moments of her superhit songs and music videos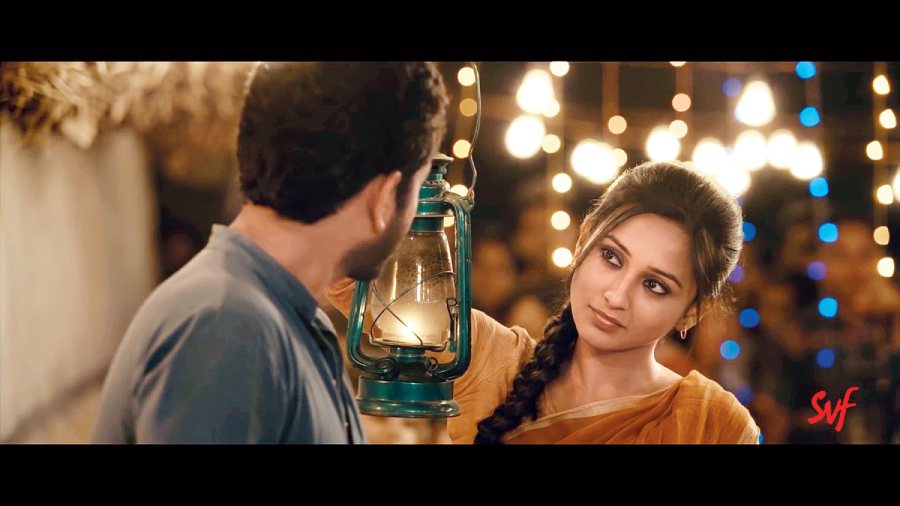 ---
Published 11.02.22, 04:22 AM
|
---
Roshni Elo from Proloy
It was my first dance song. Shooting the song in a village in Purulia was an elaborate affair. The village had no light. The production people went there, got the lights and then did the set-up. People from the village gathered to see us, and you see them in the song. We would shoot the song through the night. The choreographer's assistant never did a rehearsal with me, and I would be informed on the spot. I had never done something like that before. I had to go on and on until the steps turned out to be perfect. There would be 18 to 19 takes and that part was quite tough for me. I would do solo dance scenes and then again with the crowd. For a few steps they made me rehearse on the spot. And then they would again change the step. The shooting of my first dance number turned out to be traumatic for me (laughs). Now when I look at the song, it feels really special. Eto Alo from Katmundu
The song beautifully captures the chemistry between our characters and Srabanti is one of the best co-stars I have ever worked with. We were on the topmost point of a mountain in North Sikkim. It was super cold. And suddenly I had an asthma attack and I couldn't breathe. There was a scene of me running but I couldn't do it. So Srabanti did my part while I stood there. Also Srabanti is fearless. I have vertigo, and for the scenes where we walk through the bridge she would hold my hand and pull me along and whisper words of encouragement into my ear, to make it look that both of us were walking hand in hand. In the scenes where we fade out she is actually pulling me! Ei Bhalo Ei Kharap from Golpo Holeo Shotti
I would have pizza every day on set, so a pizza would come for me every day and one would be there for the shoot. I loved the rain sequence with Soham with both of us wearing black. One day I walked into the set wearing a rainbow-coloured dress, and it piqued Birsa's (Dasgupta; director) interest. 'Wait, wait, let me use it in the song,' he said. You can see the dress when I throw a cup of tea into the pouring rain. I don't know what happened to the dress after that (laughs).
Sharatadin from Yoddha
We shot this in Karjat, two-three hours away from Bombay. The set was there, it was my first mythological film where I play a princess and Dev plays a soldier, my protector. It was fun shooting in such a grand location. For one scene I was in water for four-five hours... there was dry ice in it and I was freezing. For another sequence rose petals rained down on us. And we had to shoot it in one take!
Shudhu Tui from Villain
Shudhu Tui is a romantic number and again it was a montage song. We did not know anything about the song when we were shooting. With no song playing in the background, we went ahead and emoted our portions. And everyone knows about the chemistry Ankush and I share. We are always fighting! He was saying random things on set and making me laugh.
Jeno Tomare Kache from Shudhu Tomari Jonyo
It was a montage song, and the song wasn't ready when we shot it. I remember Birsa telling me to act like the girl on whom the hero is crushing on. 'Stop being your tomboyish self,' Birsa had said. Once the song was edited and was arranged with montages it looked fabulous.  
Tomake Chai from Gangster
It is one of my favourite songs. We shot it in Istanbul and the whole place was so beautiful. Blue sky, blue sea, such bright colours all around. And the song was so romantic. I also remember that my personal hairdresser passed away before I took the flight to Istanbul. Later another hairdresser filled in. For this song a hairdresser from Turkey was hired and he did my hair. The ambience on set was more like we were on a trip and we were chilling and shooting the song.
Kothin from Bojhena Shey Bojhena
It was my first romantic song. We had to shoot it in one-and-a-half days and we rushed through the song in Malda. Millions of people had gathered to watch us... the sun was blazing and it was really hot. I had five or six changes. I didn't have a hairstylist for that day... there was no straightener or blow-dry. I had shampooed my hair and dried it in the make-up van, and I shot for the song like that. Baba Yadav used to tell me, 'This is going to be one of the biggest hits. You are going to remember this song forever.'
Anjana from Dreams
I shot Anjana in Cappadocia, and the images you see in the video came to me in my dream... that I was walking with a horse wearing a black dress. Cappadocia is known as the land of horses. People loved the song so much. Also, Pari hun main is very upbeat… and the song is about celebrating life, love… it is about joy and happiness, and being grateful to life. And Subhankarda (Bhar, cinematographer) is magic. It has been shot so larger-than-life.
Haath Dhoreche Gaacher Paata from Proloy
The song was sung by Shreya Ghoshal and it was a big thing for me at that time. Being a fan of her music I wanted to be a part of a song sung by her where I could lip-sync. That song was shot in Purulia, in locations that were tough to negotiate. It was very hot in Purulia... and we shot across the place. Meanwhile, I suffered an injury and the last portion of the song was shot in winter. I had scenes were I was getting wet, and you can imagine how I was feeling at that point of time.