Sharib Hashmi on 'The Family Man' giving a fillip to his career
'It made people take notice of me, it was something I badly needed in my career'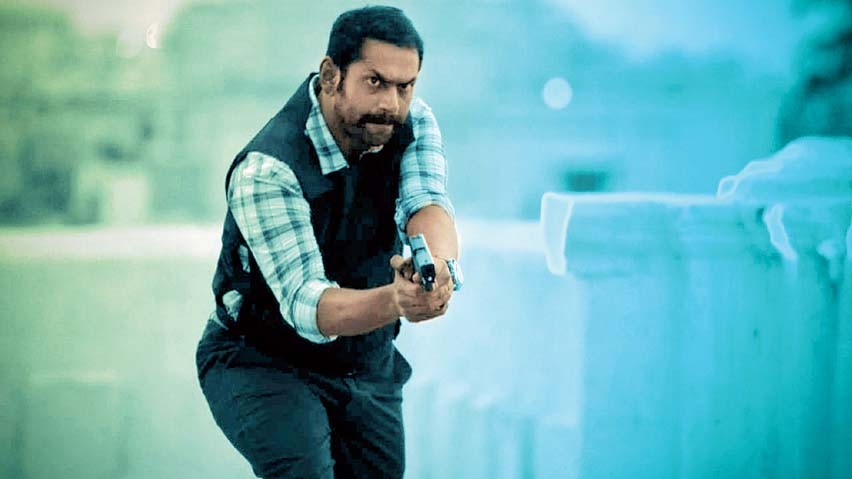 ---
Published 23.06.21, 11:11 PM
|
---
Sharib Hashmi is in a state of constant euphoria these days. Understandable, considering that Season 2 of The Family Man — in which the actor stars as JK Talpade, one of the show's primary characters — has become a runaway hit, scoring praise with critics and viewers alike. "The best thing I have heard so far is that if Srikant Tiwari is the heart of The Family Man, JK is its heartbeat," beams Sharib when we dial him for a chat.
As JK, the 45-year-old soft-spoken actor has stood shoulder to shoulder with Manoj Bajpayee's Srikant, also functioning as the latter's close friend and confidante. We spoke about how The Family Man has given a fillip to Sharib's career and the indelible bond he shares with Manoj Bajpayee.
What are the emotions like with Season 2 of The Family Man coming in for so much praise?
I really feel proud that I am a part of such a beautiful show. It's been getting so much appreciation, and I can't thank Raj & DK (the creators of The Family Man) enough for considering me for such an amazing character, and trusting me so much with JK. I have no words to express my feelings right now.
When you were making Season 1, did you expect the show to go so big?
We definitely had some intuition that we are making a winner (smiles). But to what extent people would lap it up, we had no idea. The first season did amazingly well. In fact, it revived my career because post Filmistaan (2012), nothing substantial had happened in my career. The Family Man made people take notice of me, it was something I badly needed in my career. The first season was big, and Season 2 has taken it to another level.
I would like to thank Raj & DK and Suman Kumar, the writer, because they never treated JK as just a sidekick. The character has always been given its due importance and I am very happy with how it's shaped up.
Given how well Season 1 did, was there a lot of pressure on the team to deliver an equally successful second season?
To tell you the truth, more than 50 per cent of Season 2 was shot even before the first season started streaming (in 2019). We made Season 2 with the same intention as the first... to make a good product. We worked with utmost sincerity and honesty and that's what reflects on screen. We didn't have any pressure like, 'Arre, agar yeh nahin chalega toh kya hoga?' The makers didn't compromise on anything, like putting in another track or including any kind of gimmicks.
What is it that you enjoy the most about playing JK and what are the challenges?
The character is so beautifully written. If an actor gets good text to perform, half of your battle is won. I have always enjoyed being in the shoes of JK Talpade. The best thing about being JK is getting to spend so much time with Srikant Tiwari (laughs). I am a huge, huge, huge fan of Manoj Bajpayee sir. I have been a fan ever since I saw Satya.
The challenging parts were some of the action sequences. Though I wasn't part of very heavy-duty action scenes, whatever I had to do was too much for me! (Laughs) But I still enjoy doing them, climbing from here to there and doing the shooting sequences. It definitely gives one an adrenaline rush, but in the heat of the moment, I do tend to get carried away.
In fact, in Season 2, when I climbed the wall in the escape scene (from the abandoned flying school) and had to fall on the other side — despite the fact that all safety measures were in place — I landed directly on my chest. During the rehearsals I did pretty well, but during the take, it didn't go according to plan and that pain stayed with me for two months. But it's all been worth it. I always wanted to play a cop.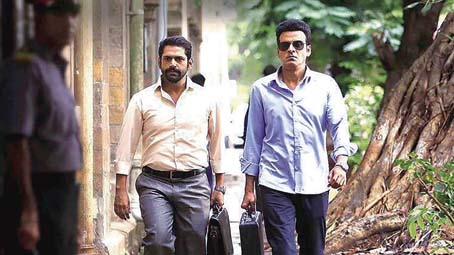 Quite a bit of the appeal of The Family Man rests on the chemistry that JK and Srikant share. What's the dynamic between you and Manoj Bajpayee like off screen?
We really didn't have to work on our chemistry at all. It happened very organically and instantly... we clicked on Day One itself. We did the car scene on the first day where we follow Suchi (played by Priyamani) to a restaurant, and that scene where I ask about the emojis. Those were fun scenes and we clicked immediately, and the bond has only grown. It's happened very naturally because anyway I always had immense love and respect for him, and he loved me back.
I have a very special relationship with Manoj sir, on screen as well as off screen. I enjoy spending time with him, we talk a lot... about cinema, about actors. We crack a lot of jokes. Main bahut gandey jokes maarta hoon, and Manoj sir gets irritated many a times! (Laughs) I enjoy it when he gets irritated. He's my friend, philosopher and guide, all rolled into one. I wish I could be a part of all his projects.
In hindsight, what do you think works for The Family Man?
The relatability factor. Srikant Tiwari is James Bond, but he's also someone who's talking to the school principal meekly, going to the sabzi market and doing the daily chores. At the same time, he's on a daredevil mission. Before this show, this contrast had perhaps not been seen in an Indian espionage thriller. The humour, the interpersonal relationships, the family angle, the office angle... it's all so beautifully written. On paper it was so strong that it only had to get better.
You are on a roll. Besides The Family Man, you have been a part of two other recent hit shows, Scam 1992 and Asur...
I am very happy to be acting during this time because OTT has really given a boost to the careers of so many people, those who want to tell stories that are experimental and out of the box. For me, it started with The Family Man. Then Asur happened, followed by Scam (1992)... all big shows. Then a film of mine called Darbaan, which was stuck for a long time, found a release on OTT. I received a lot of appreciation for that as well. Things have really changed for me.
Filmistaan was a wonderful film, which not only won praise but also did well on the festival circuit. But things cooled down for you after that for many years. What was that phase like? I bring in that reference in Season 2 where JK is almost dying and Srikant tells Suchi that nothing will happen to JK because he's like a cockroach who can survive any situation. Are you like that in life as well?
(Laughs) I was just about to say that! I am like a cockroach in life too... I have survived worse situations in life and I have been through a lot of difficult times even post-Filmistaan, which I had not imagined. I had thought that after the film released, things would be easier for me. Frankly speaking, I thought I had arrived! (Laughs) I thought I would be inundated with offers. I did sign a lot of interesting films. But as luck would have it, some of them got shelved, some got stuck midway and some never saw the light of the day.
Time kept passing by, aur aise hi teen saal nikal gaye. There was a time, for almost seven to eight months, when I was completely jobless. I was auditioning and I was getting rejected. You have to be very courageous to face so much rejection on a daily basis. We do develop thick skins after a point of time, and that's the only way (smiles). It also helps to have supportive family and friends who helped me not only emotionally but also financially. Thankfully, those days are behind me.
Is writing as fulfilling an experience as acting?
Acting is my first love! I really enjoy writing, but if I have to choose one over the other, I will pick acting any day. I quit a comfortable job to pursue acting. I struggled to follow my passion and I wouldn't give it up for anything. I was, in fact, supposed to write a film for a big director, but it was taking up too much time and I had to let go of some acting work for it, so I gave it up. But I do plan to write and direct some day.