A vulnerable, fallible detective with a conscience
'The origin of Anwar Ka Ajab Kissa lay in my childhood fantasy of becoming a detective' — Buddhadeb Dasgupta talks about his acclaimed film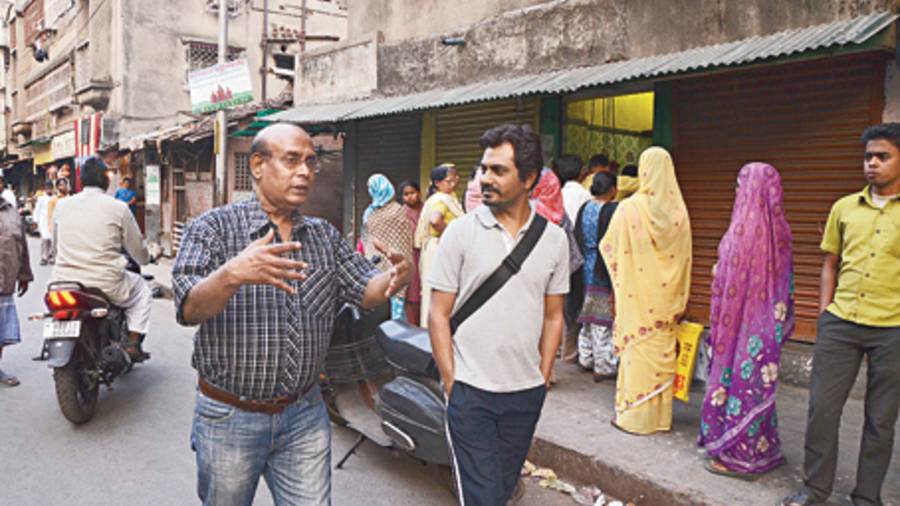 Film-maker Buddhadeb Dasgupta with Nawazuddin during the shoot
Sourced by the correspondent
---
Published 23.11.20, 11:51 PM
|
---
How's the last few months been for you?
It's a difficult time. Very upsetting and frustrating at times. But there isn't much one can do about this. Being a film-maker I never stop thinking about my next film... being a poet, I keep writing.
What was the genesis of Anwar...?
The origin of Anwar Ka Ajab Kissa lay in my childhood fantasy of becoming a detective. In my school days I was a big fan of Swapan Kumar. His books were banned in my house but that couldn't stop me from reading them and dreaming to be a smart detective when I grow up.
Anwar is not a sharp detective. He is quite clumsy. Were you parodying the idea of the super detective in cinema or did you want to give the detective a new dimension... someone who is vulnerable, fallible but has a conscience?
Anwar is my detective. He is, like most of my other protagonists, a common man, no ambition, no shrewdness but with some innocence and humanity. My heroes are common men who are often failures in other's eyes. Anwar too is a common man, simple and lousy at times but with basic human goodness.
Yes, he is far from icons like Feluda, Byomkesh or other super detectives in cinema. I am a fan of both. But Anwar Ka... is more about Anwar's journey. It's a different thriller. The idea of a perfect detective (or perfection at large) is stereotypical.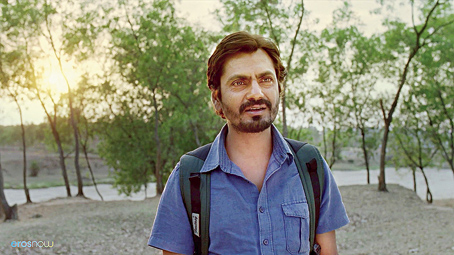 What did Nawazuddin Siddiqui (playing Anwar, the detective) as an actor bring to the character?
Nawaz is a very sensitive person. It needs a sensitive human being to be a sensitive actor. He identified with Anwar, his loneliness easily. Nawaz identified with the humour of the role and film and never lost it throughout the film. He became an amazing Anwar.
What were your directions to Nawaz about the character?
When I met Nawaz in Mumbai and we agreed on the film I asked him to come to Calcutta for a few days before filming begins. He thought this would be a regular workshop. He had the script but I didn't practise scenes or dialogues with him. I just talked to him about many different things starting from childhood memories to politics to love to death.... He would mostly listen. That made it all.
Why was it important to have the film leavened by humour?
I can't think of making a film without humour. I can't imagine befriending a person without a sense of humour.
There is this sense of searching and exploring throughout the film, and the film touches on the themes at various levels. The camera is following Anwar, he is following people, his memories recur and he seeks comfort in them. Then there is an inner search and the search for finding oneself.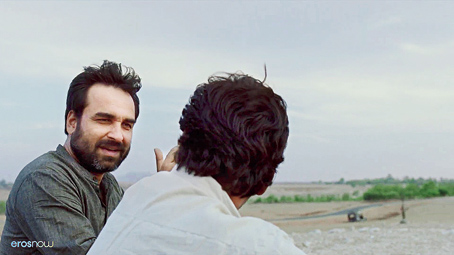 What are your thoughts on the themes and what did you want to explore through the film?
You have answered it all in your question. Here, the search is finally for one's own self.
What made you cast Pankaj Tripathi? What are your memories from directing Nawaz and Pankaj in that lovely sequence?
I didn't know Pankaj. Nawaz referred him to me. I instantly liked him on the first meeting and found him perfect for Amol.
Nawaz and Pankaj were just like their characters in my shoot. Down to earth, simpletons, easy-going. Thankfully, no crowd mobbed them at that time, especially in those locations. So they would sit on grass, chat and have fun with the unit. We had no make-up vans for them. They are both from humble backgrounds and they're very much themselves during the shoot of Anwar Ka...
I remembered Pankaj telling me that he had passed across Shimultala many times on train as he belongs from Bihar and had thought every time he must come to this place some day. Shooting in Shimultala was like magic realism for him.
Locations are characters in your film. Where did you shoot the last part of the film and how does the setting inform the story or Anwar's memories?
Shimultala in Bihar was once an abode of Bengali bhadralok but now it is a much desolate remote location. It has the perfect premise for the finale of my film — where someone can search for self — the vast dusty landscapes, abandoned mansions telling you so many stories, the quietness and the wind.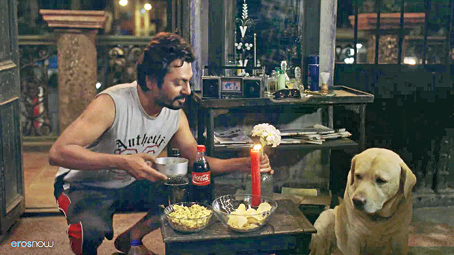 Why have Diego Romero as DoP and what did he bring to the vision of the story?
Diego and some of his friends met me in Madrid after watching a retrospective of my films at Madrid Intl Film Festival. They awarded me Golden Athena, a very prestigious award for Lifetime Achievement. Diego was overwhelmed and said he wanted to work with me. That's not new for me so after I returned I didn't remember much about that. But Diego kept chasing me. He is a superbly learned DoP and a wonderful person. I decide on my shots solely — angle, lens, height everything. So, having a Spanish cameraman in a Bengali-Hindi speaking unit was not that difficult. Diego brought what a good camera person should bring to the film — the perfect image.
One of our fave scenes is when Anwar throws away his mobile phone in a clay pot on a passing cart and birds come out and fly away.
That's one of my favourite scenes as well! The idea just occurred naturally as I feel the same way often (smiles).
What are your thoughts on the film releasing on Eros Now?
I am a big-screen film-maker. My images are composed for big screens. My films go around the world across the festivals which have huge screens. However, there was a time when I feared that the film will not reach out to people, in spite of being screened in many festivals including London and Busan. I am happy that the film has finally released. At this time OTT is becoming a very important platform. The advantage is one can see his/her choice of films as per their convenience. Anwar... is meant for the big screen, at least not for palmtops, so I just hope those who will see Anwar... on Eros Now will watch it in a bigger monitor at least. Unfortunately single- screen theatres are shutting down, I wish that they co-existed with OTT. I shall however continue to make my films my way.
The music of the film is so evocative, beautiful...
Music is entirely conceived by the music director of the film, Alokananda Dasgupta. I gave her a basic guideline and discussed the film with her. She did beautiful music. I too think Anwar's music is one of the best scores of my films.