A chat with Radhika Madan
'I give my 100 per cent in my prep because that allows me to give 100 per cent to the character on screen. I don't like to be in-between in anything'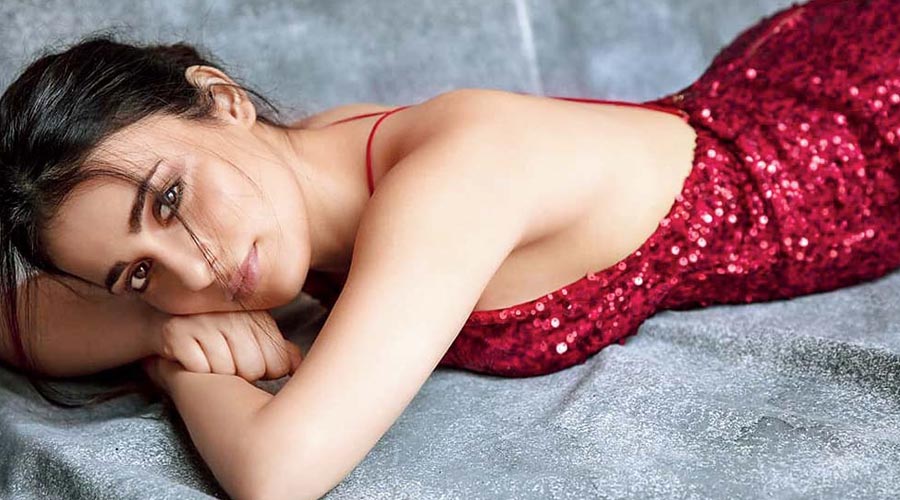 ---
Published 02.10.21, 12:09 AM
|
---
Shiddat is now streaming on Disney+Hotstar. The intense love story, directed by Kunal Deshmukh, brings together the fresh pair of Radhika Madan and Sunny Kaushal, and also stars Mohit Raina and Diana Penty. A few days before the film dropped on October 1, The Telegraph caught up with Radhika — whose performance in the four-in-one anthology Ray was recently appreciated — for a chat.
What about Shiddat has piqued the curiosity of the audience?
The audience is really liking the chemistry between me and Sunny (Kaushal), as well as the freshness of the story. That's the common response I am getting. People are really excited to watch the film, which is making me all the more excited and nervous. I hope the film is as well received as the trailer has been.
In the career that you have had so far, one hasn't seen you in an intense love story like Shiddat. Was that a major reason to sign on?
Yes, that's true. What really intrigued me about the film was my character Kartika. She's really practical. But I am actually a Jaggi (the character played by Sunny)... I am all heart, I have no filters.... Understanding Kartika was a real challenge for me because she is very cerebral, she thinks a lot, she makes lists of dos and don'ts, and pros and cons. She is very clear in her head about what's right and what's wrong. If it doesn't sound practical, then she won't do it. I am not like that at all. To think that much for the character was pretty challenging. That excited me the most about the film.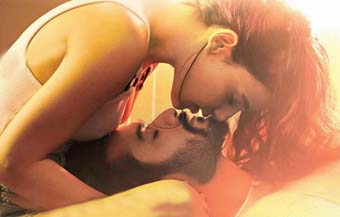 In a world where heartbreak is always around the corner in every kind of relationship, would you rather be a Radhika or a Kartika?
I would choose to be a Radhika, yaar! It's okay! (Laughs) Loving with all your heart has a 50-50 chance... either your heart will be broken or you could end up having the best love story of your life. I would rather be that than love half-heartedly. For me, 'shiddat' is about giving your heart and soul to something that you love. It's about being involved in something much more than your physical being... you pour your soul into it.
That is something I follow in my work also. I compromise on my sleep, on my free time... I can do anything to get my job done. I don't think I feel this passionate about anything else in my life. And I am happy I am able to put this energy out in my work.
Has there been a particular role so far that's called for more passion, more shiddat than the rest?
It's been equal for every part I have done. Of course, the prep is a little more or a little less depending on the character. In Ray, I had a 10-15 minute role, but I gave it my all. I prepped for 10-15 days for the part, even though technically I had only one scene. I just wanted to live that character (called Didi) to the fullest. I give my 100 per cent in my prep because that allows me to give 100 per cent to the character on screen. I don't like to be in-between in anything.
I love prepping... that's the key to everything that I do on screen. Once I am on set and I know my character well, it allows me to play around with my performance. If you are underprepared, no matter how spontaneous you are, your performance won't fall in place.
You recently took off with Sara Ali Khan and Jasleen Royal for a girls-only trip to Ladakh. There was another vacation you went on recently with a different set of girlfriends. How much do your life experiences and your time out from work contribute to you as an actor?
I feel that when you grow as a person, then you grow as an actor. Everything that I do outside of work benefits my work. If I meet different people, if I see different places, I definitely learn something about myself. And that invariably finds its way into my performances.