A chat with Aditi Rao Hydari and Neeraj Ghaywan
The duo talk about their segment in Ajeeb Daastaans, which drops on Netflix today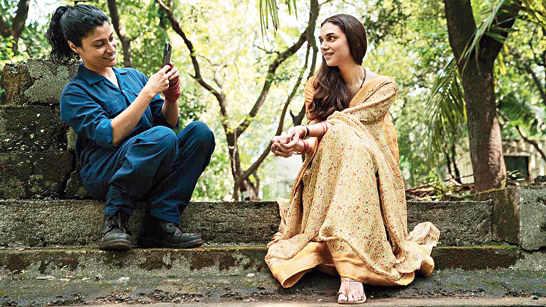 Konkona Sensharma and Aditi Rao Hydari in Geeli Pucchi from the four-in-one anthology Ajeeb Daastaans, premiering on Netflix today.
Sourced by The Telegraph
---
Published 15.04.21, 09:43 PM
|
---
Ajeeb Daastaans, a four-in-one anthology that pivots around the idea that truth is stranger than fiction, drops on Netflix today. The anthology boasts an ensemble cast comprising Jaideep Ahlawat, Fatima Sana Shaikh (Majnu, directed by Shashank Khaitan), Nushrratt Bharuccha, Abhishek Banerjee, Inayat Verma (Khilauna, directed by Raj Mehta), Konkona Sensharma, Aditi Rao Hydari (Geeli Pucchi, directed by Neeraj Ghaywan), Shefali Shah, Manav Kaul and Tota Roychoudhury (Ankahi, directed by Kayoze Irani).
Ahead of its release, t2 chatted over a Zoom call with Aditi Rao Hydari and Neeraj Ghaywan (who's directed Masaan and Season 2 of Sacred Games) about their film Geeli Pucchi, the question of identity and the 'ajeeb daastaan' they would like to see in a film.
Neeraj, everything you write is relevant and thought-provoking. Geeli Pucchi is all of that, along with being saucy and quirky. What made you write this story?
Neeraj Ghaywan: This idea came to me while I was working on Masaan. It was a sub-plot I was working on, which, at that time, felt too radical to put into Masaan. I thought it's an individual story by itself. It remained in my head over the years, and I thought I will bring it to life some day.
When I got this super opportunity of Netflix and Dharma (Karan Johar's Dharmatic Entertainment), with two wonderful actors (Konkona Sensharma and Aditi Rao Hydari) coming on board, I thought this story should happen.
Aditi, Priya is such an interesting character, and unlike anybody we have seen you play in the recent past...
Aditi Rao Hydari: It was a no-brainer decision for me to do this film. I have always wanted to work with Neeraj. I loooove Koko (Konkona) as an actor, and as a human (smiles). And I loved the story. As you said, it's very different. Not only is the context and the story different, but the girl (Priya) is also so different and someone I haven't played... a chatterbox, and someone who is always so happy! Someone not dying! (Laughs) She's so simple, you know... so very simple....
Is she like you in any way?
Aditi: With her, what you see is what you get. And she blurts out whatever she's feeling. And that's a lot like me. I am very transparent. I can't hide anything... it's all on my face. But I think our contexts are very different, our situations are very different. But I tend to be that little child in most situations. I am a big believer in things... and I always feel that everyone has a 'care bear' kind of vibe (laughs).
Neeraj, when we had met just before Season 2 of Sacred Games, Anurag Kashyap had told me that show had 'yanked you out of your comfort zone'. Would it be fair to say that Geeli Pucchi, with its focus on interpersonal relationships and social commentary, is well within the ambit of what you are known for?
Neeraj: In my zone for sure, but upping my penchant to take on more challenges. We always talk about an individual subaltern, and here I wanted to talk about an intersection. We all deal with multiple identities and have multiple subalterns we live with. The film will have varied perspectives depending on where you are coming from. And hence, it was a super complex one to write also.
For instance, both the characters (Priya and Bharti, played by Konkona) — although they come from different social spaces and have different career aspirations — are united by the fact that they are subjected to the same patriarchy. I liked the super complexity of it.
The reference in Juice (a short film starring Shefali Shah and directed by Neeraj) was that patriarchy is present in every household. But this film has too many things that fight with each other.
Neeraj, identity has always formed an inherent part of your storytelling and in Geeli Pucchi, you talk not only about class but also about sexual/ gender identity...
Neeraj: Identity has always been my fulcrum. In fact, most things I do fall within the spectrum of caste and gender. Identity forms a very crucial part of how we present ourselves to the world and how the world perceives us. I like characters questioning their existential space, questioning their surroundings, wondering about the world and how the world takes them in.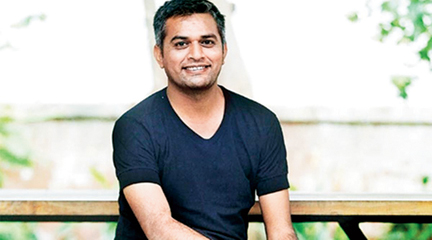 Aditi, was working with Neeraj all that you hoped it would be?
Aditi: That, and more. I loved Masaan and it really stayed with me. It often happens that you really like someone's work and you imagine them to be like their work. And then you meet them and it's like (gestures her heart breaking and makes a disappointed face and laughs). But with Neeraj and Koko, it wasn't like that... it was beautiful. I always feel that you can have the most amazing script, the most amazing character, but I am the kind of actor who wants to get on a set and respect the people around me. I want to feel loved, I want to be fearless and I want to learn on a set. I want the comfort of a set I can trust and on which I can be a sponge. When I am surrounded by people like that, I am the happiest.
Neeraj is the kind of person who runs a set like that. It's one thing to be very intelligent, very sensitive and create these wonderful scripts and then to be just terrible to work with, you know.... But this was a beautiful coming together of all nice experiences. And it makes you feel that it's so great that there are people like this in this world (smiles).
Aditi, you have been on a roll with your releases. Is the mission to put everyone else out of business, at least in the streaming space?
Aditi: (Laughs) Nooooo! I never had a plan. But just imagine I had so many releases, and they all went to OTT... what a year! I think this year will be a mix, I will have some theatrical releases and a few on OTT. The medium doesn't really matter... it's the people you are working with. The endeavour is to create some great content... and hope that you won't die on screen... again and again and again! (Laughs out loud) When I read that article (which questioned why Aditi's characters die in almost every film), I was like, 'Yes! Thank you! I feel so loved'.
Neeraj, did Konkona and Aditi, who are both consummate actors, surprise you at any point on set?
Neeraj: Both of them have such unique processes. For instance, Aditi is talking to me, we are cracking jokes, lot of puns thrown in here and there... but as soon as 'action' was called, she transformed. I was like, 'Wow! How does she do it?!'
Koko, on the other hand, likes to deep-dive into her characters. Aditi's character had to have that naivete and that attitude of taking the world as it comes, whereas Koko's character is one who's hardened by the realities of the world. I gave Koko Yashica Dutt's book (Coming Out As Dalit) to read, I gave her movies to watch.... It was pure delight to watch these two actors together. They simply exploded on screen. Both their characters are victims, but they also have agency.
Neeraj, did working on an anthology prove challenging or did you treat Geeli Pucchi as a solo film?
Neeraj: I treated it as a solo film. For me, it's never about whether this is an ad, this is a film or a short. I give in 100 per cent narratively in terms of what I want to express. We treated this as a film, whether it's technically or in terms of writing. I took a year to write this, but that's because the pandemic came in (smiles). It gave me objective time away from the script and to go back in.
I have watched the film, so I know where the title comes from. But in a narrative with so many layers and talk points, why did you pick Geeli Pucchi?
Neeraj: One, I think the title is a good inflection point between two women who are trying to find their place in the world. It breezily celebrates the chemistry and the connection between them. Two, it is also an inflection for what could have been, but what was denied. I didn't want to load it with political context, so the title had to be fresh and one which didn't overstate things. And, of course, it was pretty click bait-ey (laughs)… not denying that.
Is there any 'Ajeeb Daastaan' you've heard that you feel could make a good film?
Neeraj: Aditi will know! (Laughs)
Aditi: Ya, I have heard stories, but they aren't my stories to tell. But I have heard really wacko stories about almost Gone Girl-like people. And I am like, 'Whaaat! Such people exist?!' And honestly, a lot of things that happen around us are pretty strange, every day! (Laughs)
Neeraj: The whole idea of Ajeeb Daastaans is that truth is stranger than fiction. There are some harsh truths in there, but they exist.