Delhi Assembly election 2020: Kejriwal vs who?
POLL DIARIES: Acid test for Namo magic for the BJP which has had no CM face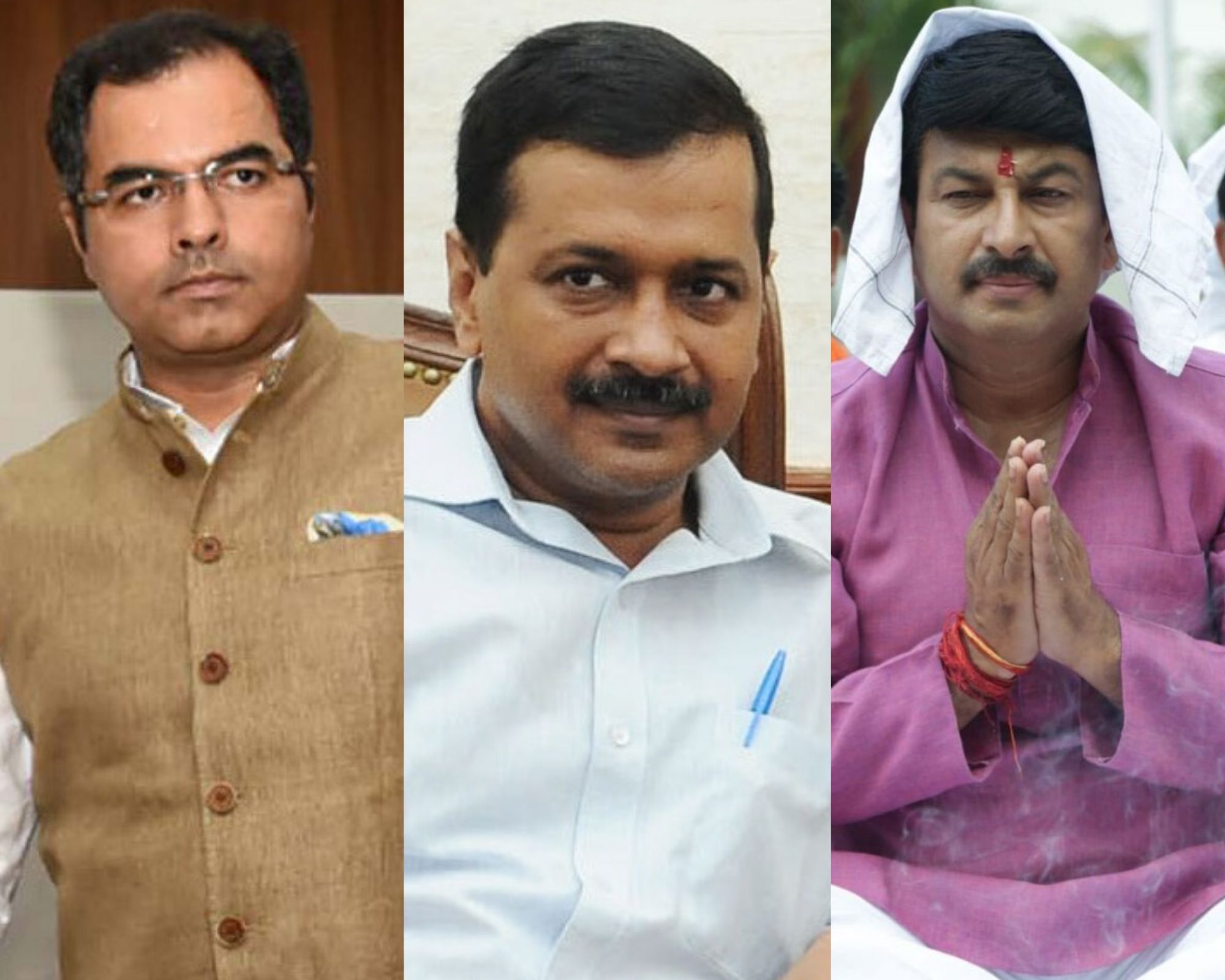 ---
New Delhi
|
Published 07.02.20, 11:38 AM
|
---
With barely 24 hours left for Delhi to go to polls, BJP has found itself in a curious pickle. The party has managed to stage a mega procession of "star campaigners", doing what it does best with its daunting artillery of barbs and brickbats. But, its has not been able to find a figurehead to lead the procession, that is, there has been no announcement of a CM candidate yet.

The perplexity within the BJP is not lost on its rivals. The main contender for the post of Delhi CM – this would be thrice in a row if he returns this time - Arvind Kejriwal has found an Achilles' heel in the "headless" campaign of BJP. The AAP chief on Thursday dared the BJP to announce its CM candidate by 1 pm Friday. Will the BJP, which till recently was graced with epithets of "steamroller" and "juggernaut", fall for the bait?
The BJP may find it hard to swallow, but party chief in Delhi Manoj Tiwari has cut sorry figure since the campaign began in January. He seems clueless about policies and his interviews to media are good only for laughs. Colossus Narendra Modi can carry the party only so far in Delhi. Pictures of empty seats circulated on social media during one of his addresses in east Delhi may have been a sign of a dent in his infallibility.
Rs 10 cr cash haul
Close to Rs 53 crore has been seized in various forms since the announcement of the model code of conduct for the 2020 Delhi Assembly elections on January 6.
The Delhi chief electoral officer released a detailed report of what law and enforcement agencies seized until February 6, February 5. Cash, liquor, drugs/narcotics, precious metals and other items/freebies worth Rs 52,87,69,815 were seized during the period. It is 26 times of what was seized in the last Delhi elections.
In the 2015 Assembly elections, total seizures were worth Rs 2 crore, including about Rs 42 lakh in cash. This time, cash seizures alone amounted to more than Rs 10 crore.
The report also mentioned number of FIRs lodged and arrests made for violating the poll code. More than 500 FIRs were registered for defacement of public and private property. Around 400 FIRs were lodged under the Arms Act in which 440 people were arrested. More than a thousand FIRs were registered and 1,029 people were arrested under the Excise Act. More than 30 cases were also recorded for various violations, including misuse of vehicles, violation of loudspeaker norms, illegal meetings, among others.
Agent provocateur
Who could lay a claim to the throne of Delhi if the BJP manages to do the improbable and win the Assembly elections?
Although he has been an MP twice, Parvesh Verma is still a political novice. Yet he seems like an ideal candidate for the post of CM and fits the proverbial bill. He is son of Sahib Singh Verma, a former Delhi CM, who went on to become labour minister in the Vajpayee government.
Yes we all know the dishonesty of this @ArvindKejriwal led government and appreciate your stand...पर अब हम क्या बोलें @wadhwa जी? #KejriwalExposed https://t.co/ez7rH0ukrl

— Manoj Tiwari (@ManojTiwariMP) February 7, 2020
Verma's name made headlines recently when he made disparaging remarks about Muslims of Shaheen Bagh. He was rapped by the Election Commission too. But the BJP is not one to mind such infractions. Shaheen Bagh is a couldron that be stirred at will. If the people of Delhi choose to fall for this concoction of religion-baiting and fear-mongering, Verma may well be rewarded with the post.
Criminal cases: AAP's shining glory?
Aam Aadmi Party (AAP) has the most number of serious criminal cases against its candidates according to affidavits to the Election Commission, followed by the BJP.
The Association for Democratic Reforms analysed sworn affidavits of 672 candidates fighting elections from 70 constituencies in the 2020 Delhi Assembly elections. Of the 672 candidates, 210 are from national parties, 90 from state parties and the rest from unrecognised parties. As many as 148 candidates are Independents.
As many as 133 candidates (20 per cent) said they had criminal cases against them. In the 2015 Assembly elections, 17 per cent had criminal cases against them. The percentage of contestants with serious criminal cases has also risen, from 11 in 2015 to 15 in 2020.
Among major parties, 60 per cent AAP candidates have criminal cases. The BJP has 39 per cent candidates with criminal cases and while the Congress has 27 per cent. As many as 32 candidates have declared cases registered against them pertaining to crimes against women. One candidate faces a Section 376 (IPC) case of rape. Four have declared attempt to murder cases against them, while 20 candidates have revealed they had been convicted of a crime.