Covid confessions of a shopaholic
As Delhi's retail outlets reopen, armed with a mask, sanitiser and credit card, a shopaholic ventures into the city's markets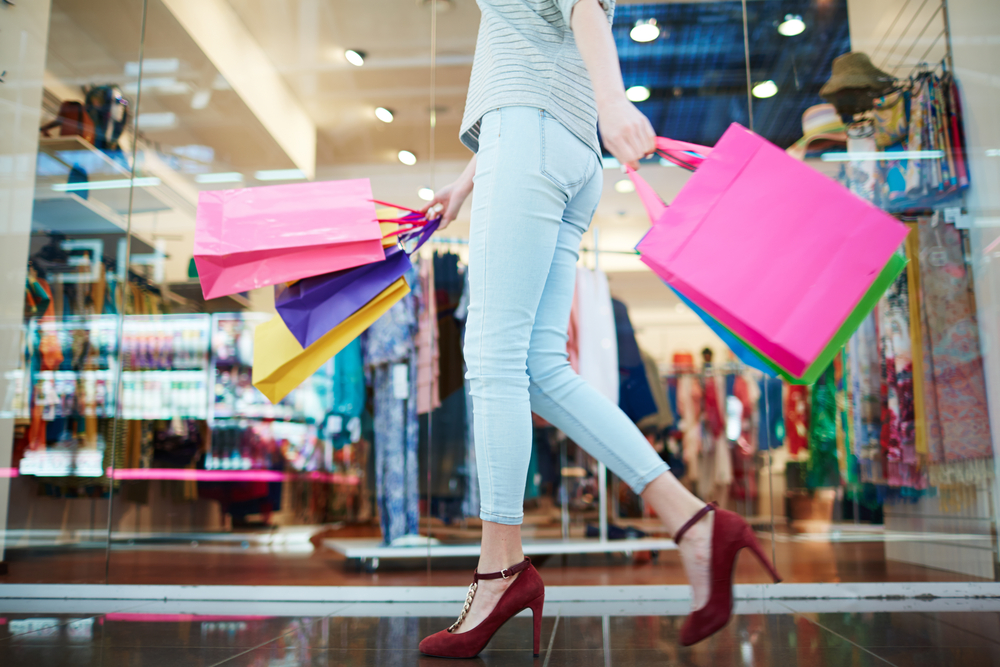 ---
---
Confession: I am a shopaholic. When I am bursting with joy, I shop to add to my happiness. When I am sad, I shop to drown my sorrows and when I am indifferent, I shop to, well, shop.
The Coronavirus pandemic and the resultant lockdown haven't been easy. I couldn't shop. I did order things online but nothing was getting delivered.
So when Delhi chief minister, Arvind Kejriwal announced on Monday that shops would be open from Tuesday in Delhi on an odd-even basis, I was elated. I went to bed with butterflies in my stomach, the kind you get before a big day.
The day started on a high when a pair of shoes I had ordered online three weeks ago were delivered in the morning. E-commerce sites are now allowed to deliver everything in all zones except in containment areas and my beloved shoes finally found their way home.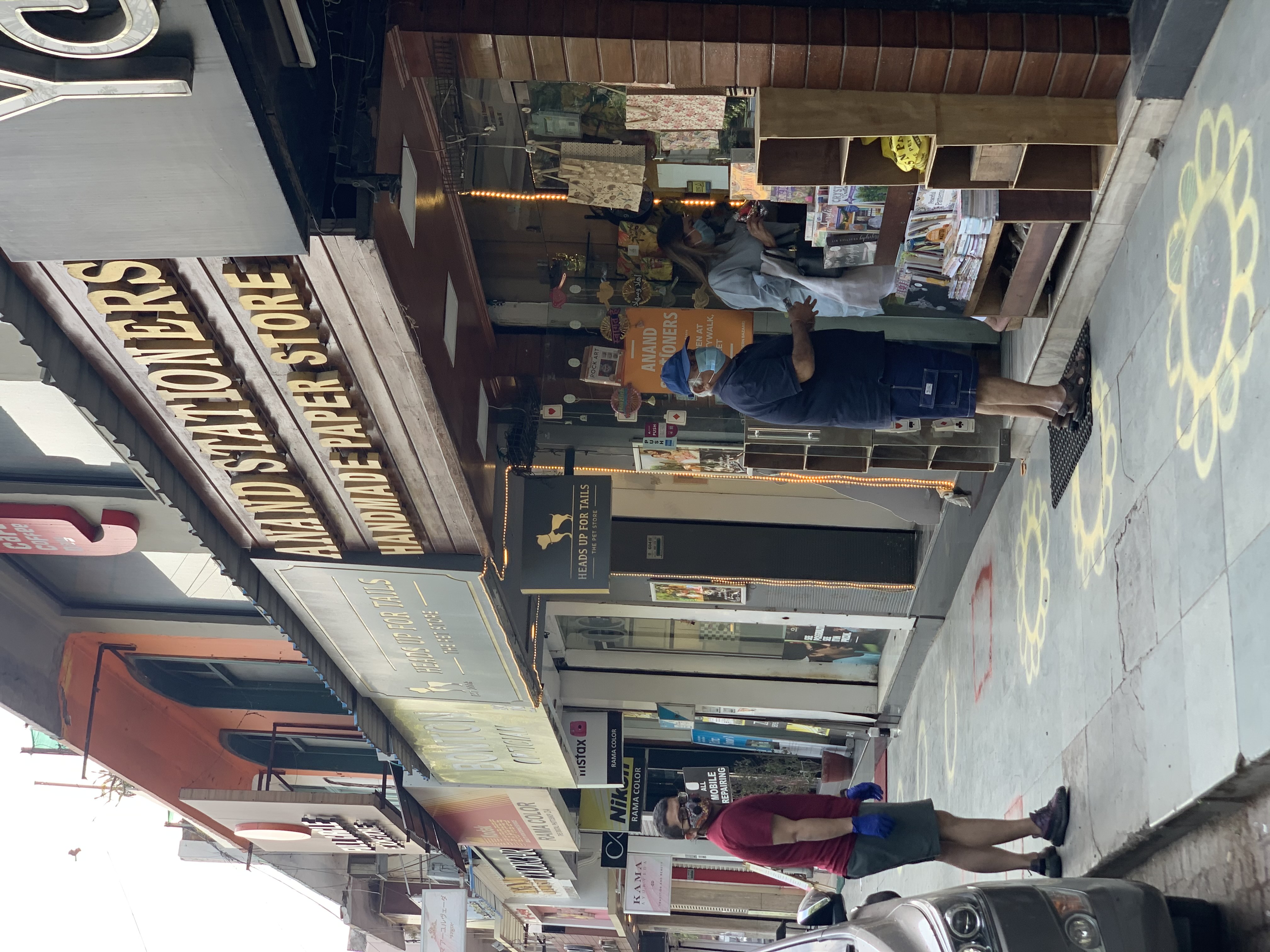 My phone kept pinging with SMSs from my favourite stores informing me on which days they would be open. This, of course, depended upon whether the shop number was odd or even. The odd numbered shops were open on Tuesday, though there was, understandably, some confusion in cases where an original shop had been divided into two or three smaller shops. So instead of being say, number 51, the shops were numbered 51a, 51b, 51c, etcera. And, not knowing any better, all of them opened -- sort of defeating the purpose of odd-even. But then it was the first day and everyone was still figuring it out.
Armed with a mask, sanitiser and, most importantly, my credit card. I ventured out into the city after nearly two months. The sight of cars and autos on the streets was so comforting. I don't think I will ever complain about Delhi traffic again.
Connaught Place, that showpiece of Lutyens' Delhi, wasn't exactly buzzing with shoppers -- the baking heat and the novel coronavirus were keeping them away. After all, not everyone is me.
While a large number of odd-numbered shops were open, the even-numbered ones were cleaning up, getting ready to open the next day.
I strolled around a bit, window-shopping and then stopped at a shoe store (yes, I know, it's a weakness). The attendant pointed an infrared thermometer at my forehead, shook his head and barred my entry. My temperature was 38.5 degrees Celsius and he was only allowed to let people with a temperature below 37.5 degree Celsius to enter. Unlike a probe thermometer, the infrared only checks your surface temperature which can fluctuate for many reasons, including being out in the sun. And that sun was, as I mentioned, searing.
I was quite miffed. The store was empty and I was eager to shop. After five minutes of standing in the shade, I walked up to him and he checked my temperature again. My temperature had fallen to 38 degree Celsius. Bending the rules slightly, he allowed me entry. I sanitised my hands and walked in. I was their third customer since the morning and the previous two had not bought anything. As I browsed through the rows of shoes, I could feel the pressure building. Was I going to be their first sale in two months? Yes, dear reader, I was responsible for that happy event.
The ping of the cash register is, of course, music to the ears of a store owner but I didn't realise how much I had missed the sound till I actually heard it.
I decided against buying any clothes. I didn't want to buy any without trying them on and I wasn't sure if stores were allowing trials. It turns out most were (a reason for another shopping trip). In the US, Macy's isn't allowing people to try on dresses and shirts, the idea being that clothes shouldn't get near the mouth and possibly transmit the virus.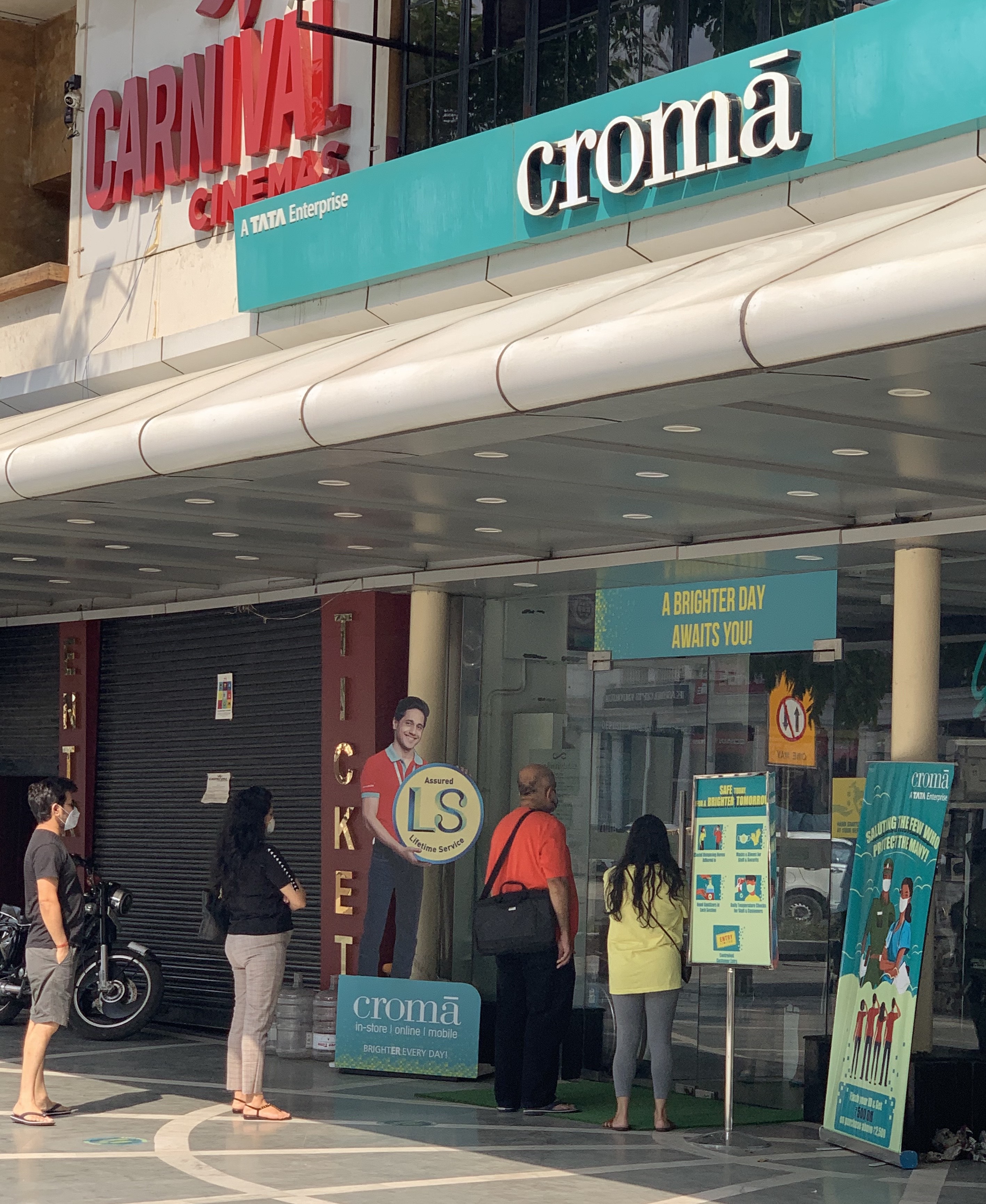 I needed a pair of headphones and thought of visiting Croma. But I had to wait outside as they were allowing in only 20 people at one time. There, the guard was not only checking customers' temperatures but also asking for an I-card. Thankfully, no one was asking for the Aarogya Setu app which I have not downloaded. There was a queue outside and the shopper standing 4ft away from me appeared to be somewhat agitated. Her husband was inside but her temperature was high so she had been asked to wait. After a while, her temperature was within the limit but then there were 20 people inside the store so she could only go in when a customer left. Meanwhile, her husband was inside dithering about buying some gadget and couldn't seem to be able to make up his mind.
The whole situation appeared rather fraught with complications that I decided give Croma a miss and order the headphones online.
Being a proud member of the Khan Market gang, my next stop was that tony market and, it didn't disappoint. Though nowhere close to resembling a regular pre-lockdown day in Khan Market, there was still enough buzz there to keep me happy. The parking attendants were wearing smiles, the shopkeepers were busy and the shoppers were looking delighted to be back. Why, even the dogs of Khan Market, those lovely four-legged creatures who call it home and are taken care of by retailers and shoppers alike, seemed in great spirits. During the lockdown, they were being taken care of but it was evident that they had missed the familiar crowds of people.
My favourite book shop and my son's favourite toy shop are both odd-numbered and so they were also open, making my wallet lighter.
While the stores in Khan Market were not checking temperatures, they were restricting the number of people who entered, the staff were all wearing masks and everyone was being asked to sanitise their hands. Despite all this palaver, well-heeled Delhiites were back in their element, purchasing everything from Turkish eye beads to gluten-free atta, kale and rocket leaves.
Of course, not all stores saw a lot of shoppers but they were all relieved to have raised their shutters. As Delhi slowly inches towards normalcy, hopefully more shoppers like me will be willing to brave the heat, take all necessary precautions and boldly go where no person has gone for a number of weeks, ie., into a store! Meanwhile, I have done my bit for the economy. Madam FM, please note.