Migrants are hungry, desperate, living one day at a time
Angry for not being able to get back home, they are confronting two fears: coronavirus and police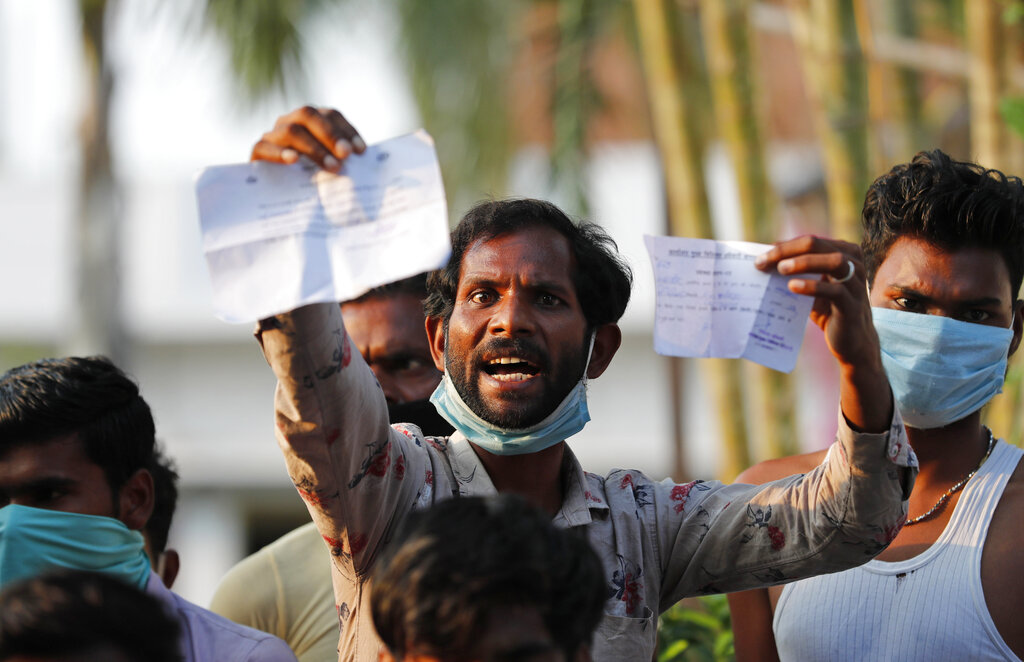 ---
---
For migrant workers stranded in the national capital, every day is a struggle. According to the 2011 census, about 40 per cent of Delhi's population are migrants. Some managed to get out in buses run by the UP government soon after the lockdown was in place. Others set out for home on foot. But those from far-away states like Bihar, Bengal, Jharkhand could not. Now, all of them are desperate to get home.
As states work on plans to bring migrant workers home, after the Centre revised guidelines to allow their movement, The Telegraph Online spent the last couple of days with some of them. Here is the story of a few. It is the story of "invisible India." Happening right here, right now.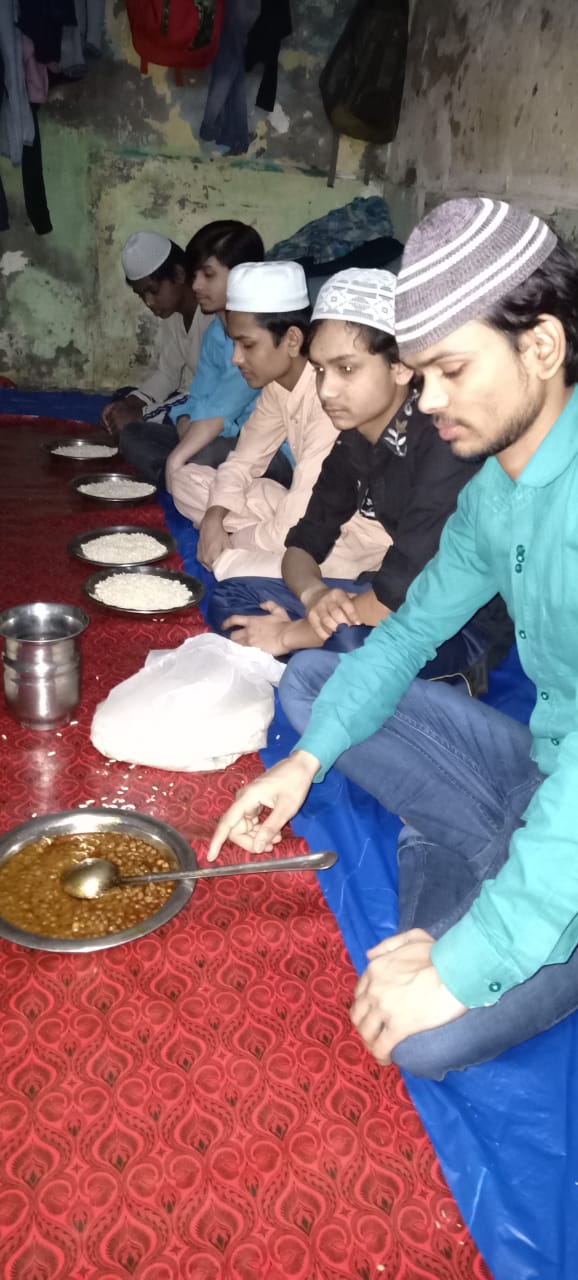 'We don't have money. So, we are eating less.'
Arshad Alam, 21 (Purnia, Bihar)
Alam and his group of 15 have been stranded in East Delhi's Ajit Nagar. Working as silayi karigar, they were primarily employed in the garment factories located in the area. They don't trust the government any more, even though it has allowed their return to their home states. "Sarkar kuch sun thodi rahi hai (The government isn't listening)," says Alam. "Badh gaya toh ghar jayenge, paidal jayenge. Kuch 1400km-1500km dur hai lekin kya karenge (If lockdown gets extended again we'll leave for home on foot. It's around 1,400 km far but else can we do)."
Initially Alam and his flat mates were managing on his savings and employer advances. Then they ran out of money. They even ended up spending about Rs.3,500, a significant amount for out-of-job workers like them in a lockdown, on train tickets from an agent.
Now, they are sending out SOS calls even as some of them, like Alam, are observing Ramazan fasts. In normal times, they would all prepare various dishes and have fruits to break their fast. Now, they are barely surviving on rice and daal. "We don't have money. So, we are eating less. We don't even have money so we don't want to eat fruits," he adds.
Alam revealed that his family of nine back home in Bihar depends primarily on his earnings. But they have been struggling ever since he lost his livelihood more than a month ago. Now, they have been forced to sell their only cow, their one prized possession.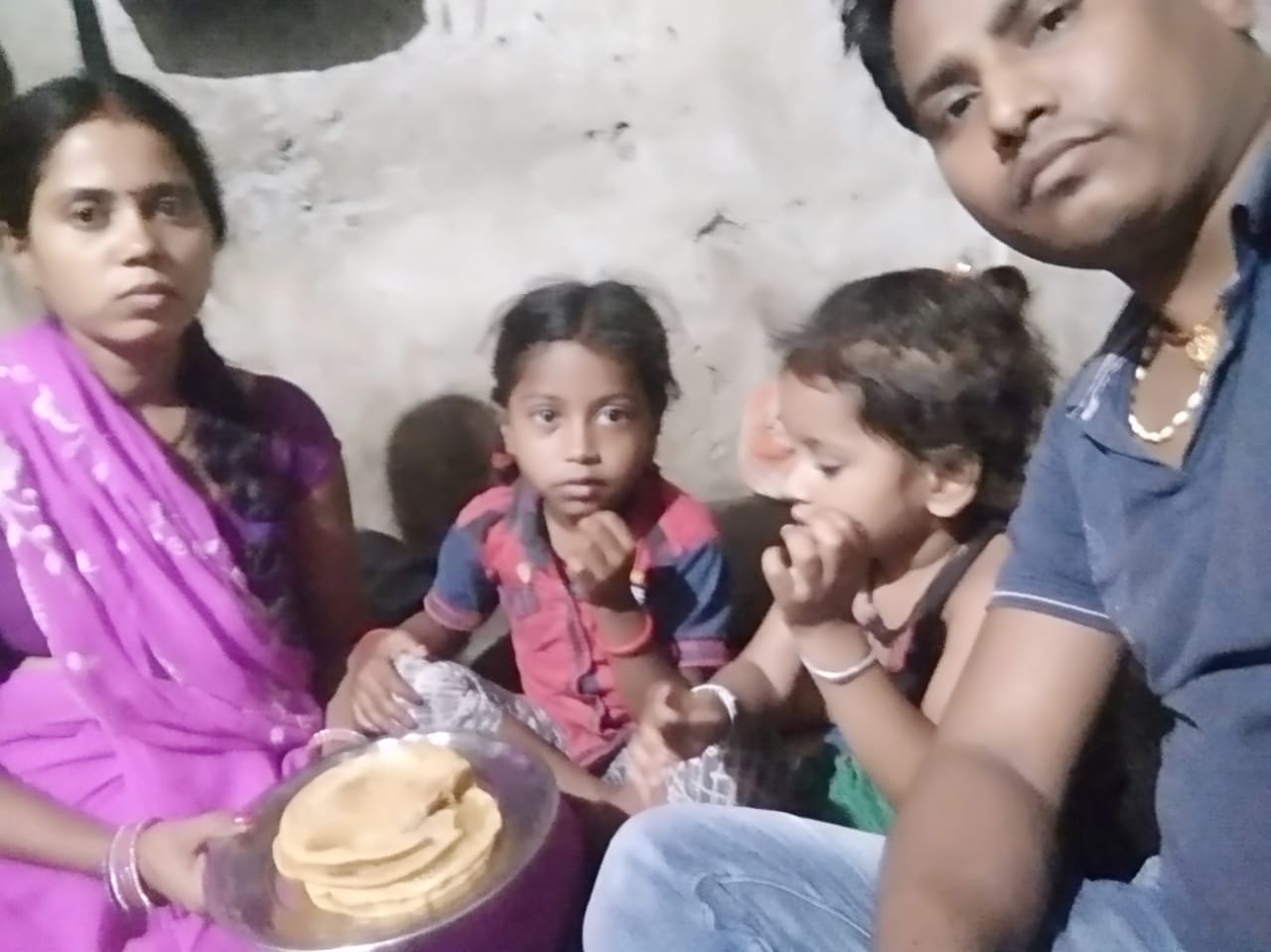 'We can stay hungry, but the kids will ask for food.'
Shiv Kumar, 26 (Darbhanga, Bihar)
Kumar is stranded in Delhi's Gandhi Nagar with a family of two small children and a pregnant wife. Like Alam, he was also a worker at a garment factory. His employer paid him an advance of around Rs 8,000. A month later, the factory was shut down.
For a few days, when he had nothing left, he used to go to the neighbourhood government school to get food. Lunch around 12noon, dinner at 6pm. "Hum toh reh jayenge bhookhe, lekin bacche toh maangenge. Aur pregnant biwi aur bacche kaise khade honge line me (We can stay hungry, but the kids will ask for food. How can I take my wife who is expecting and children to stand in queue outside the school)," he asks.
More than four months into her pregnancy, Kumar's wife needs to see a doctor. But he's scared of the strict policing. Their last consultation was before the lockdown. "Marne wali stithi hai. Soch rahe hain ki gadi chal jaye toh gaon chale jayein (We're dying. Hoping to get back to our village once trains start plying,"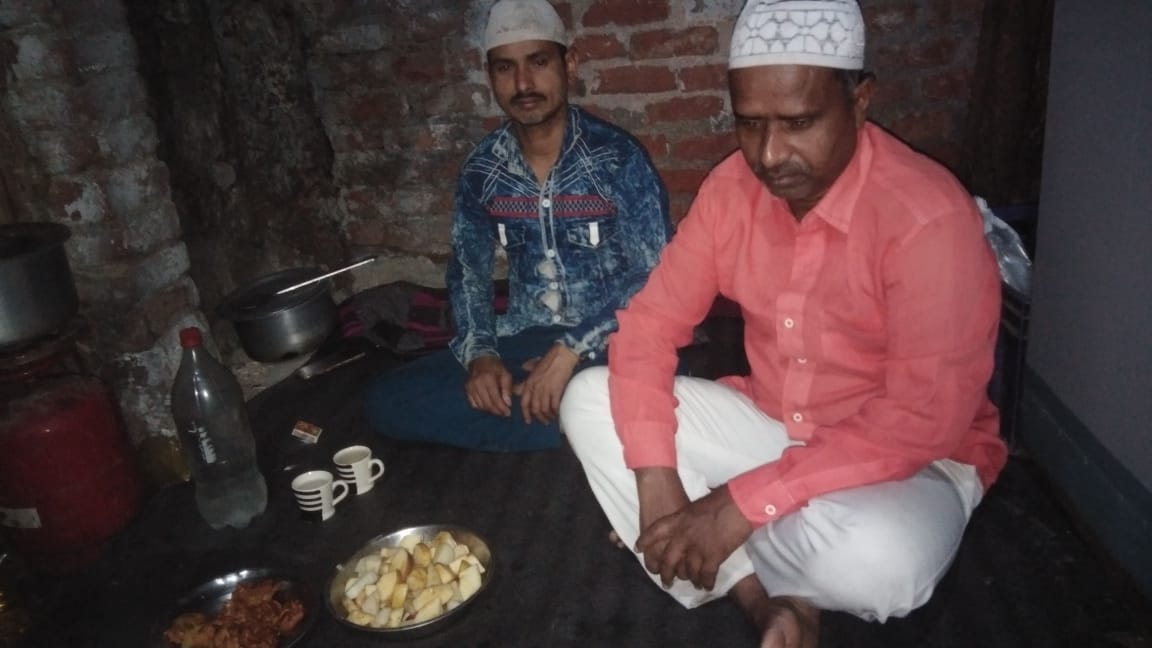 'We'll fall ill if we continue to eat that.'
Shahrukh Hussain, 22 (North Dinajpur, West Bengal)
Hussain is one of the thousands who are trapped in Delhi's Sadar Bazar area, declared a containment zone in the first week of April. It remains shut till date. He lives in a group of 18 people, relying on relief workers to provide them basic ration. They used to go to the school where the Delhi government is providing free meals but stopped going there after a while. "Wahan sirf daal chawal milta hai. Kitna din khayega, beemar pad jayega aadmi (They only serve rice and daal. We'll fall ill if we continue to eat that)," he says.
Hussain says they don't have enough money to buy basics, forget about fruits for breaking their Ramzan fast. "I've been living in Delhi for six years. We used to get iftar in mosques and one could eat as much as one wanted."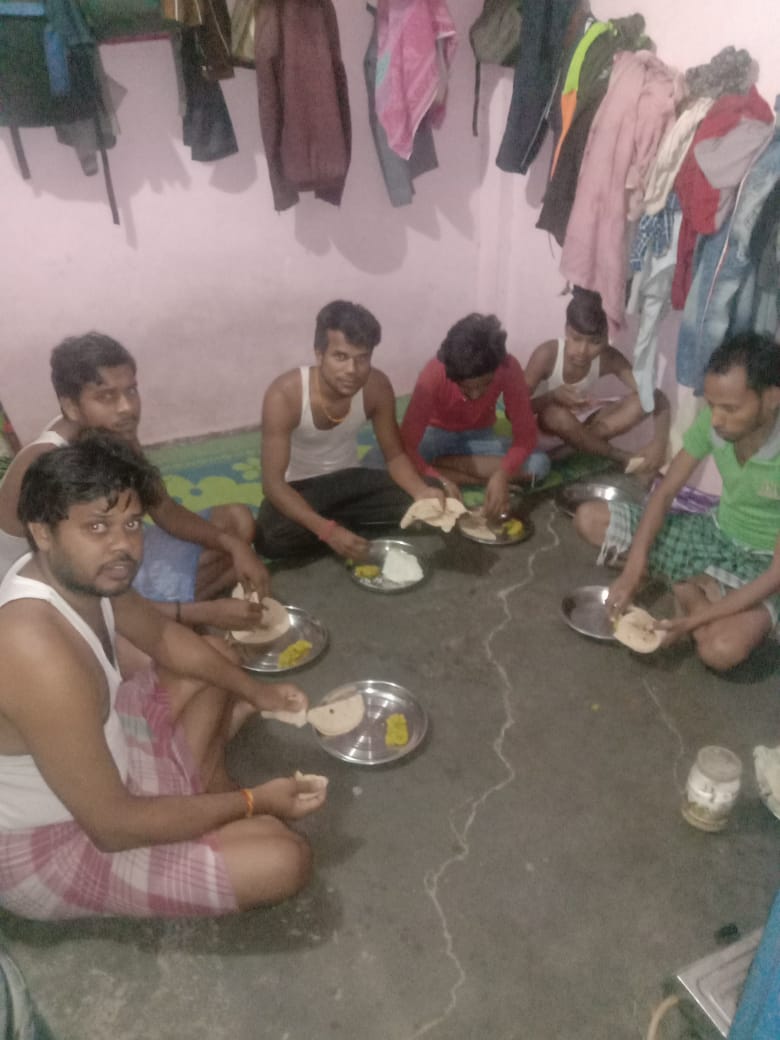 'No ailment. The only thing we suffer from is hunger.'
Bhagirath Kumar Shah, 32 (Sitamarhi, Bihar)
Shah, who lives with 10 others, worked for a Rajasthani businessman who manufactured garments. Their employer left the day the lockdown was announced. For a week, he paid them Rs 1000 each, but stopped afterwards. Then they started going to the school for meals.
"Pehle toh line me log kam the. Ab toh itna lamba line lagta hai ki kabhi milta hai, kabhi nahi milta (Initially, there were few people in the queue. Now, it is so long that sometimes you get food, sometimes you don't)," says Shah. "Hum me koi beemari nahi hai, bas ek beemari hai bhookh ka (We don't have any aliments. The only thing we suffer from is hunger)."
Days ago, Shah and several others got beaten up by police. Word was out that there wasn't enough food for all. There was a rush and police acted while to impose social distancing measures. Now, all of them are scared to venture out. They borrowed some ration from their landlord and got some more from relief workers. "Yeh samajh lijiye ki pet bharne ke liye nahi sirf jeene ke liye kha rahe hain. Hum toh chah rahe hain ki humare Nitish Kumar yahan se utha ke ghar bhej de (We are eating to barely stay alive. We want Nitish Kumar (Bihar chief minister) to rescue us from here and take us home)."

'Situation ok at home. All problems are here.'
Deepak Kumar, 28 (Siddharthnagar, UP)
Deepak used to work at weddings and parties, putting up food stalls. Now, there's none of that. Stranded in Delhi's Tilak Nagar, Kumar regrets not acting quickly like his brother did. His younger sibling left on foot for the Delhi-UP border immediately after the lockdown was announced. Then he chanced upon the state government buses arranged by the UP government. After spending two weeks in quarantine at school, he is now home at Siddharthnagar.
"Ghar me mahaul hai theek, ration pani mil raha hai. Yahan hi bas dikkat hai (The situation is ok at home and they are getting ration as well. All problems are here)," says Kumar, who has exhausted his meagre savings and is now dependent on relief.
He has restorted to strict rationing of the food he manages to get. "Bohut hisab khate hain. Jaise pehle khate the waise nahi kha rahe hain. Pehle kahin biscuit kha liye, kahin seb kele kha liye ab who sab nahi (I have been eating in a measured way. We can't eat the way we used to earlier, some biscuits now and an apple or banana later. Not anymore)," he says.
Kumar is barely managing with two small meals a day. He admits he feels frustrated. Angry at times for not being able to get back home. There are two kinds of fear outside, one of the coronavirus and the other of the police.