World's oldest hat-maker is still raking it in
Lock & Co, around for 300 years, has had customers in Winston Churchill, Oscar Wilde and, of course, the Prince of Wales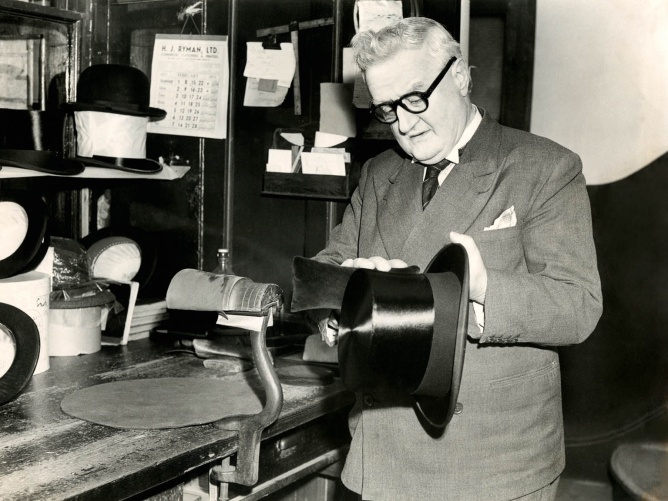 ---
---
Thus, was born the 40-step-manufactured bowler hat sported in time by everyone from Laurel and Hardy, and Charlie Chaplin to the bumbling detectives Thomson and Thompson in the Tintin books. Even today it remains one of Lock & Co.'s best-selling hats (at $465). The bowler hat started as a product for country labour, then morphed into white-collar city wear in London and now "there is a great demand in the Far East for this hat with jeans and a T-shirt which you would not have seen 20 years ago".

In Japan, for instance, the popularity of Lock & Co. top hats was driven by an animation character in the Moomins, a tribe of mythical, fun-loving creatures dreamt up by Finnish writer-illustrator Tove Jansson. One of the main characters, Moominpappa, often wears a top hat in the beloved series. Aptly for a company with this kind of eclectic history, Lewis Carroll based his hilarious character, the Mad Hatter in Alice in Wonderland, on one of the members of the Lock family called James Benning.
All this tradition of quick change remains alive even today. Dee Holek, the company spokesperson, gave me a tour of how on the same shop floor the wholly family-owned Lock & Co. must stock everything from fine Panamas to luxuriously wool-lined hats and marvellously undulating styles meant to show off on the runway or at Ascot. The fancy women's hats section, for instance, has glowing, full-bodied lighting to showcase cutting-edge designs like Pursuit of Love (a bush of fluffy white fur draping the entire head and neck at $1,855) to the Dovima (layers of black silk bunched and folded in turban-style to make an oblong crown priced at $2,359). While Lock & Co. has traditionally been a men's hat-maker, it is the women's section that has in recent years given a real fillip to the company's revenues and growth.
There are two on-site milliners working on couture hats for women at the Lock & Co. headquarters (other hats are made in factories around England). The men's section on the ground floor is mellow and subdued and sells along with sober hats in blacks and browns, silk ties, handkerchiefs and even umbrellas.

While the company does not reveal financial numbers, and 80 per cent of its revenues still come from male customers, it does say that the women's section has been the fastest growing in recent years, especially with the introduction of online sales five years ago. The company expects the division of revenues to be 70:30 in 2018 and even out in the next few years.
On St. James's Street, this is the last remaining hat shop. There used to be five and over the years all of them shut down except Lock & Co., which has continued to gain prime customers. So, when an unnamed person once sent a letter addressed to "the best hatters in the world, London", it was automatically delivered by the post office to 6, St. James's Street.

The range of products of Lock & Co. starts at around $115 for a summer cap to an antique silk top hat for $10,000-12,000. The silk these top hats use for a kind of layering was last made in Paris in the 1950s and, therefore, is very rare. Also, the company faces a literal problem of inflated heads—human head sizes have swollen at an average of five-six inches due to better nutrition and most of the antique hats are of a smaller size—which makes the bigger sizes even more rare. The most expensive antique hat that the company has sold was for $14,000. Among Panama hats, a bespoke piece fetched $7,600.
By 1852, the company had adopted another practice which would help win the royal warrants that were to come. To push the boundaries of perfection in fit, Lock & Co. brought in the conformateur. This is a unique device which consists of a round two-layered metal disc with measuring tools fitted to it and was invented in France by Allie Maillard for perfect head measurements for hats. It is used even today for customers who are willing to pay thousands of dollars for a custom-made hat. The price depends on how exclusive the hat is and how expensive the material used for it is.
For Lock & Co., the 1900s began with Winston Churchill wearing a Lock silk top hat for his wedding to Clementine Hozier and then becoming a regular customer of the company's Cambridge and Homburg hats.
The breakthrough in women's hat-making for Lock & Co. came in 1953 when it was asked to work with Garrard & Co., then Crown Jewellers, to fit and line the coronation crown for the accession to the throne of Queen Elizabeth II. At a time when television and its power were starting to percolate into the public, 20 million people watched the event live. The first royal warrant from the Duke of Edinburgh followed swiftly (the second would come in 1993) and by 1960 the company had won a prize woman customer—Jacqueline Kennedy.
Through all the history, Lock & Co. has tried to remain "a little bit special", says Dalrymple. That means joining hands with the likes of designer Vivienne Westwood, Jimmy Choo, and TV celebrity cook Nigella Lawson to design their idea of the bowler hat in 1999 for the company's 150th anniversary.
The company is even seeing rising sales in India where they had few customers a decade ago—and that's not because Lock & Co.'s master hatter is an Indian, Jayesh Vaghela. He says it has more to do with the approach of the company. "The profile of Lock & Co. clients has always remained consistent, but with contemporary approach together with classic fusion the clientele profile has become phenomenal," the master hatter explains.
(This article was originally published in the September 2018 issue of `Fortune India`.)

One can almost hear the trundling wooden carriages and the clippety-clop of horse hooves as one walks down St. James's Street—home to the ghosts of gentlemen past and their great clubs, Brooks's, Boodle's, Whites; home to D.R. Harris, chemists for more than 200 years, as well as the aristocratic bespoke shoemaker, John Lobb. At 6, St. James's Street, there is the Old Curiosity Shop-style home of Lock & Co., the world's oldest hat maker.
The door of the shop, the one that is used even today to enter the four-storeyed establishment, has been in continuous use since 1676, the year when, on a newly minted street in the heart of London in the reign of King Charles II, hatter Robert Davis opened his shop. The interesting thing is Davis' shop was not at 6, St. James's Street but a few doors away. Number 6 was first a coffee shop run by a man called George Lock who specialised in importing the finest coffee, chocolate, and tobacco from around the world. Then in 1747, the grandson of George Lock, James Lock, trained as a hatter and started as an apprentice to Charles Davis, the son of Robert Davis. In 1759, the two families came together when James Lock married Mary, the daughter of Robert Davis, and the duo moved to 6, St. James's, and re-crafted it into the Lock & Co. hat store, which is what it remains till today. On the way, it picked up, among other customers, two royal warrants—from the Prince of Wales and the Duke of Edinburgh.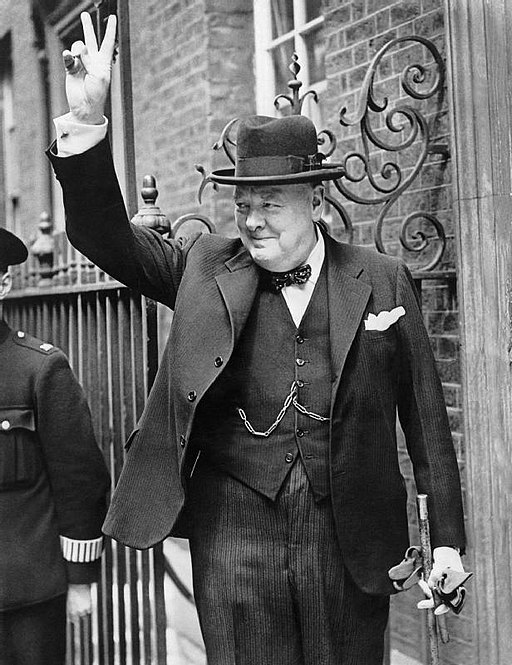 The door of 6, St. James's Street is a good indication to what lies beyond—creaky wooden floorboards and walls lined with hats and box after round box of cream hat cases, all with the filigreed font black lettering of Lock & Co. Till date, this is the only shop-and-storehouse the company owns. Hats by Lock & Co. are retailed in a few select multi-brand stores like DAKS but there is no other Lock & Co. store. The floorboards and a creaky staircase were as critical to the business growing in double digits each year in the past five years as the hats themselves, says Ben Dalrymple, the company's managing director. I ask him why, with business showing such promise, does the company not invest in other real estate? "That would not work for us," Dalrymple tells me. "Our business is about the ambience, the feel, the entire thing. The creaky floor and staircase are very much part of what we sell. We would not be able to find an identically creaky floor and staircase."
This somewhat languorous sense of speed is also part of the history of the company. After all, it took nearly a hundred years for the store that Robert Davis started—and which immediately drew attention and customers from the old affluent Whig families of London like Walpole, Devonshire, Marlborough, and Bedford—to become popular. By 1806, though, it had already gained its first big-ticket customer—Prime Minister Lord William Grenville. That year it also got its first transatlantic order when a Mr. Mallet ordered a "fine beaver hat".
"We have had a long tryst with history and the customer has changed consistently. In the 1600s, of course, it was more of a London-based customer but today with all tourists and travellers and with online selling (it brought in 15 per cent of revenues last year), our revenues are 50:50 (between domestic and international buyers)," says Dalrymple. "We have changed as the customer has changed," he says, showing off new ranges of even baseball cap-style hats—most of the demand for which comes from the U.S.
In 1795, one of the most dramatic and historical changes took place among the English customers of Lock & Co. There was a revolt against the Hair Powder Tax on customers wearing old wigs which needed regular powdering; and overnight, these customers changed their hairstyles to a shorter crop. In response to the tax, the Duke of Bedford restyled his hair into the 'Bedford Crop'—a short cut and then parted with wax. His hat-maker, Lock & Co., created a plain round hat in response—breaking away from the older tall top hats—which immediately became a fashion hit.
Among the company's customers was the British military commander, Lord Nelson, who used to order his trademark "cocked hat and cockade 7 1/8th full" complete with an eyeshade, especially designed for him by Lock & Co. to cover his blind eye, from the shop. In fact, Nelson returned to the shop to settle his bills in September 1805 before leaving for Spain. He would never return, losing his life in the Battle of Trafalgar.
It is not only military heroes who were buying from Lock & Co.—the famous dandy Beau Brummell was a customer, as was another famous clotheshorse, Oscar Wilde. The writer was a fan of the store's black fedora hats but when he was imprisoned, he could not pay his final bill of £3 and 30 pence. When this story appeared in the press in 2000, a fan of Wilde sent in a cheque of the same amount. The cheque remains framed in the shop today.
And in 1849, when an aristocrat, Edward Coke (pronounced 'cook'), realised that workers in his lands constantly lost their hats or damaged them, he commissioned a harder hat which would not collapse easily. Coke was the younger brother of the second Earl of Leicester and the men worked at his Holkham Hall estate in Norfolk. He wanted a tough hat which would not fall off easily and could withstand low-hanging branches and poacher attacks. The prototype was made by the then chief hat-maker of Lock & Co. called Thomas Bowler, from whose name the hat got its name. "When the hat was made, Edward Coke jumped on it with his shoes. But the hat kept its shape and that's how it passed the test," Dalrymple told me. Since then every Earl of Leicester has bought this hat for their gamekeepers when they complete a year of service.