The blue-blooded own bespoke guns, Purdey proves
There's almost no renowned monarch in Europe who hasn't owned a Purdey. And why shouldn't the new nobility follow suit?
---
---
And beside me is Nicholas Harlow, member of the gun sales team at the 200-year-old prized gunmakers in England, explaining that the company has a legacy so elite that it can proudly claim that not only is there almost no renowned monarch in Europe who has not been a Purdey customer, but the very room where we are standing is where Queen Elizabeth II has dined as a private guest of the company.
"This room is in many ways the heart of the Purdey company. For instance, U.S. President Eisenhower's chief of staff General [Walter] Bedell Smith used this room for strategy meetings in 1942," says Harlow, who also points out that Charles Darwin was a customer. Captain Robert FitzRoy, the captain of Darwin's ship, the HMS Beagle, bought guns and knives for the expedition in the early 1800s. Purdey has also serviced almost every European royal house from Sweden to Germany to Russia.
Harlow, who is also in-charge of the archives for Purdey, tells me that this room is at the back of the Purdey headquarters at Audley House on South Audley Street in London. This Mayfair home of the company was built 68 years after James Purdey, who had apprenticed as a gunmaker, started his eponymous company in 1814. It was James Purdey the Younger, the son of the founder, who really took the company to industry-beating heights. Blessed with a natural interest in guns, he turned out to be the right salesman for his family company even as the world of shotguns went through technological advancement from muzzle-loading flintlocks in the 1820s to breech-loading hammerless ejectors by the 1880s.
The company has three royal warrants—one received in 1868 from the Prince of Wales who later became King Edward VII, and one each from Queen Victoria and the Duke of Edinburgh a few years later. It was Purdey which gave Queen Victoria her first gun. The company is in charge of the guns of the British royal family even today, but they strictly do not speak about the work they do for customers.
Notable among the technological advances adopted by the gunmaker during the time of Purdey the Younger is the hammerless self-opening action. The innovation developed by Purdey stocker Frederick Beesley around 1880 uses a V-shaped spring to power the internal hammers and the self-opening device. All one needed to do to reload the gun was move the sidelock and the gun opened on its own, ejecting the spent cartridges. There have not been many copiers of this mechanism called Beesley or Purdey action, for the design is easier explained than the actual making, which Purdey has refined and perfected over the years.
Mention the Purdey-Beesley side-by-side to a serious huntsman. You will see that his response is marked by reverence because in the shooting circuit, the proper gun for a gentleman is the side-by-side, not an over-and-under (which has one barrel placed atop the other). "Side-by-sides are tougher to aim and shoot and, therefore, are considered guns handled by royalty and connoisseurs who are excellent shots," James Horne, the chairman of Purdey, tells me. "There are still some old estates in England which are used for hunting by ace gunmen who will not let you shoot if you turn up with an over-and-under gun." It was not until 1920 that Purdey made its first over-and-under. In 1949, it bought rival James Woodward & Sons, famed for its excellence in making this kind of gun.
The baton passed in 1900 from the younger James Purdey to his son, Athol, who led the company through the Edwardian years of prosperity when Purdey received a lot of business from the British War Department during World War I. Athol's sons, James and Thomas, who had both survived serious injuries whilst fighting in France, took over the company in 1929. And business grew once again to great heights during World War II, especially in making precision tools and gauges. But the end of the war meant a sharp fall in business and the Purdeys sold their business to two brothers, Hugh and Victor Seely, who, in turn, handed the business over to their suave nephew, Richard Beaumont.
In the cavernous room the centrepiece is a rectangular dining table that seats 14; it has a tablecloth in regal magenta and antique chairs with upholstery in the same colour. On the walls are glass cabinets with shotguns and sepia-toned pictures of great hunts.
Here is King Edward VII aiming his Purdey gun at flying birds at Sandringham, the beloved royal retreat in Norfolk, surrounded by crouching assistants in identical black suits, two in bowler hats and two in flat caps. There is Maharaja Duleep Singh shooting on the grounds of Highclere Castle in Berkshire (better known these days as Downton Abbey, after the hit TV series). He is not the only royal from India—there are also the Nizams of Hyderabad and the rulers of Baroda, Udaipur, and Mysore, and the king of Nepal.
It was Beaumont who got the brilliant gunmaker Harry Lawrence into the business and got the contract to make a pair of miniature guns for the Silver Jubilee of King George V, and pushed the business to the high-sales territory of the U.S. in the 1940s. In a decade, spearheaded by the Purdeys, the U.S. became the most important export market of high-quality British hunting guns.
It was Beaumont's wife who started a clothing line alongside the gun business and Purdey became the first gunmaker in London to develop a secondary line of accessories. Clothes,accessories and leather goods, including travel goods, now bring in a third of Purdey's annual revenues—including its popular hunting knives and gloves for falconry. "We work especially hard to ensure that all our materials come from the United Kingdom—for instance, a lot of time goes in selecting the right tweed from Scotland," says Horne.
The Beaumonts handed the business to cousin Nigel (also called Beaumont) who joined in 1984 and became chairman in 2007. In 1994, the firm went through a major ownership change when Swiss luxury major Richemont bought it. Though the company does not reveal its financials, the online company financials site `duedil.com` estimated that its 2017 turnover was around $9.4 million. All Purdey would confirm is that it has sold over 30,000 guns in its entire history and it has had double-digit growth year-on-year in the past five years.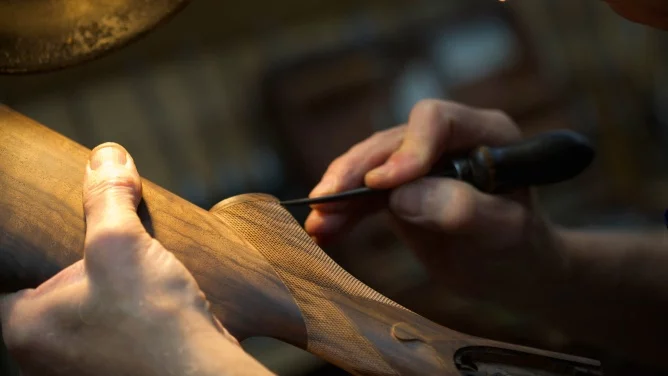 Purdey is one of only two London gunmakers to operate a fully-integrated factory which still runs its own apprenticeship scheme. It takes a thousand hours over a period of 18 months to two years to make a Purdey gun. The seven-stage manufacturing process of a Purdey gun is making the barrels, ejectors, actions, locks and triggers, stocking, engraving and, finally, the finishing. Part of the pleasure of buying a Purdey, quite like part of the pleasure of buying a Rolls-Royce, is the experience of coming to Audley House and then going through the entire process over many months of helping craft exactly the gun the customer wants, constantly giving advice to the craftsmen in the process. Many of the craftsmen have worked many generations with the firm, passing their skills from one generation to another. It is the bespoke process that makes it special.
At the end of the process, there is also an elaborate fitting process where the customer is measured to ensure that the gun fits to their shoulder and neck measurements accurately. Prices for Purdey over-and-unders in 12-, 16- or 20-bore guns start at $137,000. In 28-bore and .410, they start at $146,000, going up to more than $165,000.

"Effectively, we think of a top-end gun as no different from a top-end wristwatch—a sort of male jewellery if you will," says Horne, who owns a pair of antique Purdeys himself. "While many women shoot, most of the business still comes from men and they often buy themselves a gun as a personal present to mark some achievement or some highlight in their life. Sometimes this is the most unique thing they have ever purchased in their life."
All guns and rifles are handmade at the Purdey factory in Hammersmith, London, which was renovated and reopened in June 2015. Purdey celebrated its bicentenary in 2014 with the sale of a trio of Purdey guns. This highly collectable set consists of a 12-bore side-by-side shotgun, a 20-bore Damascus over-and-under shotgun, and a .470 double rifle. "Purdey guns have always been heirlooms and passed on from one generation to another," says Harlow. And their value grows with time. In 1991, a pair of 16-bore guns built for King Edward VIII while he was still Prince of Wales fetched $154,000 at an auction in Geneva.
In October 2008, Purdey introduced a 12-bore over-and-under Sporter gun into its range and a 20-bore Sporter was added in May 2009. The key components of the Sporter—that is action body, barrel monobloc, trigger, locks and forend—are manufactured at the Purdey factory at Hammersmith. Perugini & Visini undertake the assembly process in Italy's Brescia before the guns return to London for proofing and hand-finishing.
These guns are used for a brief period every year in England where the game bird and waterfowl hunting season is between October and January - for everything from peasants, partridge and grouse to moorhens. Over the years, the shots in the guns have moved from lead to steel. Shooting and allied activities bring in around $3.5 billion to the British economy every year.
"Shooting is very much seen as a social activity, an outing, a picnic—and the actual act of pulling the trigger on a gun is only a small part of the entire activity," says Horne, who points out that in England alone, around $250 million is spent by customers purchasing shooting equipment and accessories. The shooting season in the U.S. goes on from April to December for turkey, waterfowl, and deer. And with the combination, and cross pollination of clients from both sides of the ocean, the season stretches through most of the year. "One change that has come in over the years is that more and more people wish to shoot high birds and from a load of 28-30 grams—which our guns used to be made for—now they have to bear loads of up to 35 grams or even higher," Horne tells me.
One gun does not necessarily suit all activities and sometimes a regular shooter could own up to six shotguns in Britain, while this could go up to 12 in the U.S. There isn't much off-take in the Asian markets—unlike in other luxury products—because, for instance, owning a gun is illegal in China.
Purdey's new trigger plate gun even comes with the technology of the gun telling the customer when to take it for servicing, and a shot counter. "We are bringing digital technology to our guns," Horne signs off.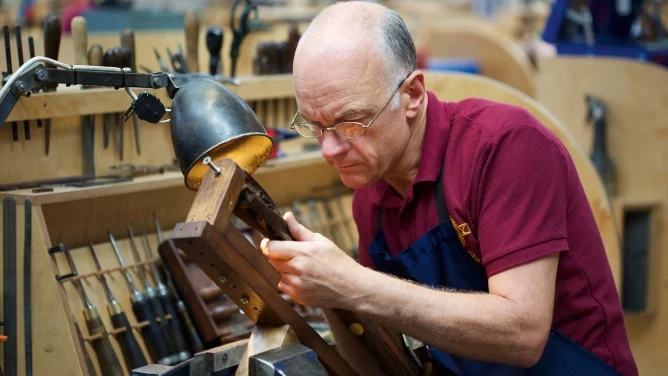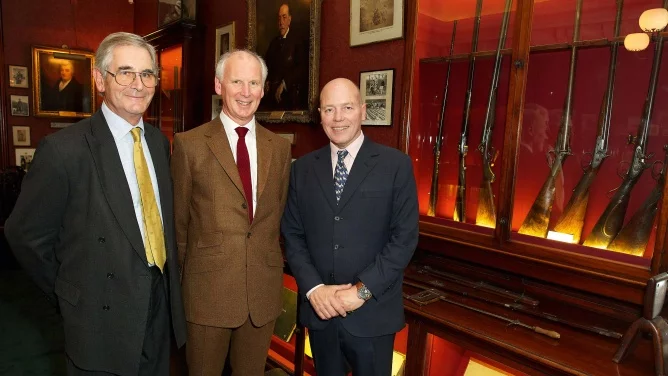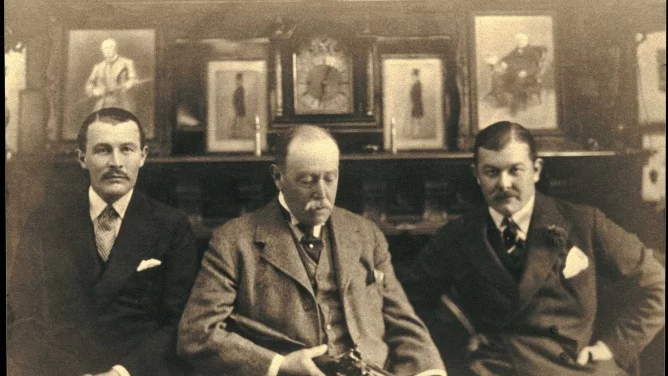 (This article was originally published in the September 2018 issue `Fortune India`.)