Where Mahadeb Really is And is not
We elected KachchheDin. And KachchheDin is what we got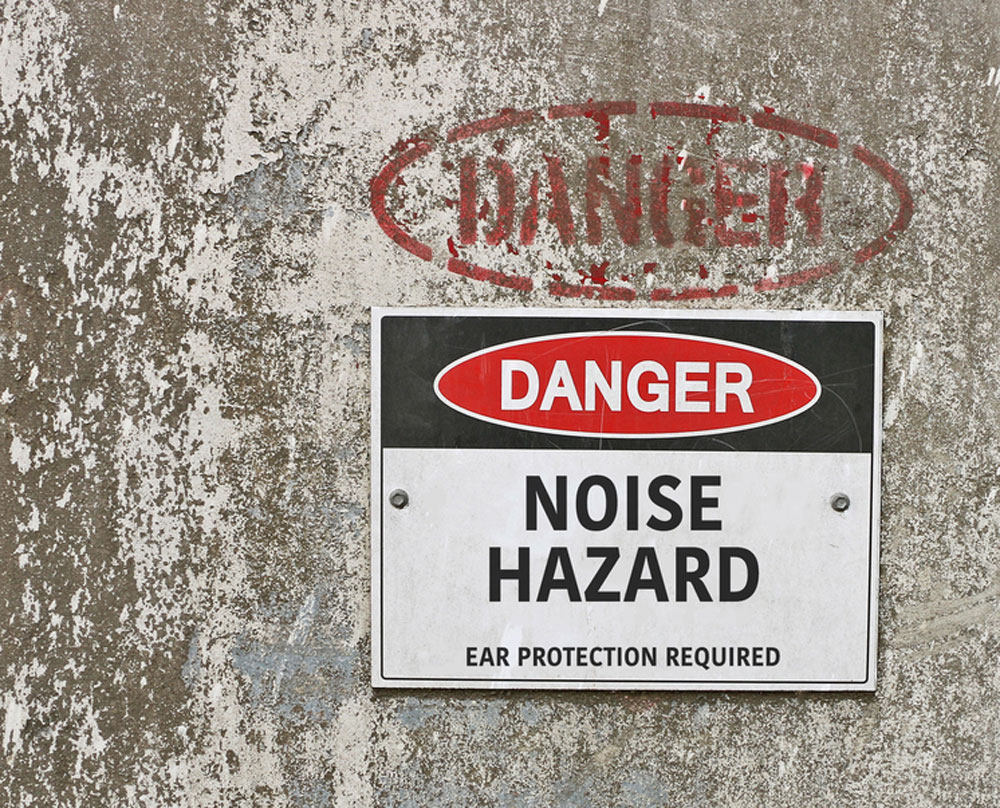 That noise is not just noise, it is an infliction
Source: Shutterstock
---
Published 27.10.18, 04:44 PM
|
---
And so it is that I am here. The Here that I cannot spell out into a location that your maps and your GPS devices will not be able to get, no matter what. But you have to be careful. Very careful. Such are these times. I am Here. But perhaps to you I am nowhere. Which is how I wish things to be — a location called Here that is indeed nowhere. People are known to snoop you know. People who are in power and people who control the essential instruments to snoop, snoop. You know that. We know that. And snooping is not the end of it. It may well be that snooping is just the beginning. A terrible beginning to more terrible things. God forbid. I do not wish to be snooped upon. I am the Entitled one. I am the one who does the snooping. I am Mahadeb. Be you ware!
And I well know the kind of things that have come to pass these recent times that we have come upon. In fact these times did not just come to pass, let us not kid ourselves. We elected these times with humming enthusiasm and high expectation. KachchheDin! We elected KachchheDin. And KachchheDin is what we got, dear folks. Or it's what you got. I was never part of it. I am not the voting sort. I never get into the business of validating another, nobody has my validation. I am who I am. I know I am unlettered. But I know things. I know better. I am Mahadeb.
Which is why I went. Which is why I am Here at the moment. Revealed to you, and yet unrevealed. Gone, and yet present. Not to be seen, and yet omnipresent. Nowhere, and yet Here. In a place nobody and nothing can locate. I am still there, on that cart you hung around for the tea from the chaiwala, if you can feel my presence there. I am still there, do not lose heart. But at the moment I am Here. And there are reasons for that. Reasons for why I left, unbeknownst to all, one dark and foggy night when the wind was picking up and beginning to whistle down the alley as if it were calling out for someone, and it went on and on, whistling down and down and down until many believed it would lose breath and velocity, but it went whistling on and found nobody. Nobody but me walking down all the way Here. Where nobody can be but me. I am Mahadeb, after all.
It is lonely Here, but I am better off Here than there where it is not. Where there are too many. And where those too many make a terrible noise. And where there is much worse than mere noise. That noise is not just noise, it is an infliction. It is a noise that violates you and who you are and seeks to become, by sheer force of decibel, your noise. It is a noise that seeks to consume. It is a noise that seeks to drown out your voice and make it one with itself. It is a noise that says you are either with me or against me. It is a noise that suffocates all other noises. It is a noise that says I am the right noise and the only noise and if you are not the noise that I am, you are the wrong noise and you need to be put down. Put down, as dogs are put down. To sleep. To death. It is a noise that wants to put other noises to death. And I am one of those that like noise. Not one, but many. I like a clamour and a contrary clamour. And I like a clamour contrary to the contrary clamour. One clamour is not a clamour; one clamour is a dictatorship clamouring for your throat. That is a clamour that wants to get your throat and throttle it until you can clamour no longer. That is what I have come away from. As I said, I love clamour, but many clamours, not just that one. You remember, don't you, being around my cart on the street? Being served out tea, and often, coffee, in those bhaanrs that I keep ready at the back of where I would sit hunched all day over the stove? And you remember the contrary clamour, don't you? One saying one thing and another another, and a third saying quite another? Well that's begun to stall, and there was one thing said and not another, and that is when and how I decided to walk away and come Here and be all by myself. I am Mahadeb, after all.