Whatsup
Calcutta-based rock/folk-fusion band Krosswindz and dance crew G9 set the mood for the 31st night bash at The Ffort Raichak.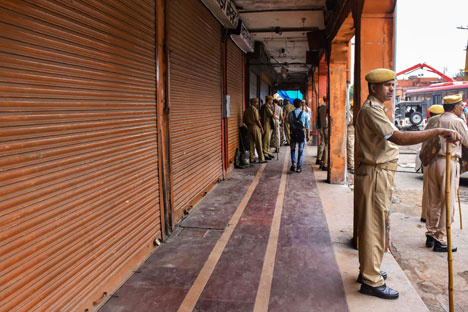 ---
Published 08.01.18, 12:00 AM
|
---
FFORT FIESTA, WITH T2, ON NEW YEAR'S EVE
MOOD & MUSIC: Calcutta-based rock/folk-fusion band Krosswindz and dance crew G9 set the mood for the 31st night bash at The Ffort Raichak. This was followed by DJs Jeet, Rohan and Neal who made the party peeps groove to Bolly tracks like Swag se swagat, Laila main Laila and Chalti hai kya 9 se 12. Highlight of the night? Fireworks streaking the sky at the stroke of midnight!
ORGANISER SPEAK: "We ended the year on a fabulous note as our guests danced to the tunes of Krosswindz and the DJs. I would like to thank all our guests for a splendid turnout. We look forward to an even bigger 2018," said Mayukh Ray, general manager, The Ffort Raichak.
A SLICE OF 'BOMBAY' IN CALCUTTA
He is a "minimalist" and has "only 12-15 shirts" in his wardrobe at any given point and that too in "boring, solid colours". Meet Akshay Narvekar, founder, Bombay Shirt Company, who was in town for the launch.
How is Bombay Shirt Company doing at Sood?

Things are good. The shop-in-shop model made it easier for us… we are not having to build a client base in Calcutta, Sood already has an interesting client base. Our job is to additionally, incrementally add to that, but it gives us a head start knowing that people are already coming here.
Take us back to how you founded Bombay Shirt Company...

I was born and raised in Mumbai, lived in the US for a long time… about eight or nine years. Then I came back to India to do my MBA and worked in private equity for a couple of years. Then the entrepreneurship bug bit me. In the US, I had worked in the apparel and fashion space, so if I had to start something, it had to be in a similar space. Given that I enjoy designing my own shirts, I thought this was a good market for us to get into.

What is the USP of Bombay Shirt Company?

A lot of our focus is on the customised design of the shirt… the collars, buttons, pockets and cuffs are things that you choose.
The online format vis-a-vis offline...

You cannot really compare; for us, being present on both formats is just catering to different kinds of people.
What is the one big change you have seen in the shirt space in the last five years?

Over the last five years we are seeing that custom-made shirts are becoming more popular than ready-made shirts. Now our market is wider. That shift is happening at the macro level. I think that's been the biggest change.
What's coming up in 2018?

You will see a lot more stores opening in different parts of the country. The franchise model is working for us, which has given us the confidence to go deeper into different parts of the country. We are looking to start our home service as well; we can send a stylist or a tailor to your house.
What is the one tip you have as far as start-ups go?

If you are looking to do an e-commerce and fashion start-up, don't do it without enough capital. You will need it to even back the best of ideas.

Saionee Chakraborty