Two decades of Sabyasachi
The designer rewinds with The Telegraph to pick 20 landmarks that made Sabyasachi the brand that it is today!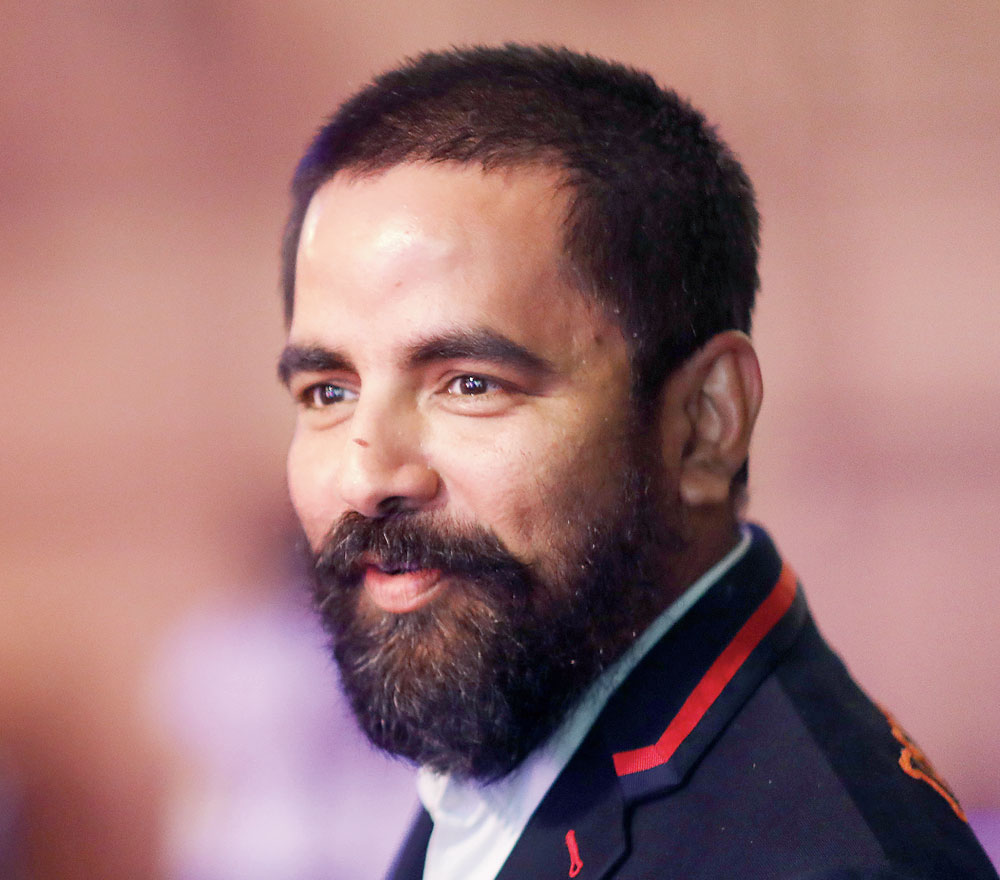 Sabyasachi Mukherji
Telegraph file picture
---
Published 27.04.19, 01:37 PM
|
---
Sabyasachi considers his graduation show at National Institute of Fashion Technology, Calcutta, as the first landmark of his career. The show had won him three awards — the Best Design Collection from NIFT Calcutta, the Ritu Kumar Award for Excellence in Textile, and the critic's award in Confluence, which was the best among students from all the NIFTs. "That gave me my first foray into the fact that I could start becoming a designer, it gave me the confidence and the boost that I will not take up a job but start my own label. If those awards did not come my way I would probably be working in an export house now. It made me believe in myself," says Sabya.
The second was being adjudged best designer at a contest called Khadi Goes International, which won him a scholarship to go to London and an internship with the Victoria and Albert Museum. "It was my first trip outside India… I had never really been anywhere except for Delhi and Bombay. So it was my first international flight. I got a lot of independence, because you know, Bengali kids are very protected, in the middle class you don't really go out that much, so I didn't have much exposure. So it opened my eyes about possibilities that there exists a market outside India as well."
Sabya feels that his debut at Lakme India Fashion Week with his collection Kashgar Baazar in 2002 was the third and possibly the biggest landmark. "I became a star overnight. It put a lot of pressure on me. Because I did not even make it to Page 3, I made it to Page 1. I remember, The Telegraph coming up with the headline, 'Fashion star rises from the east'. It came on the main newspaper, not in a supplement. It became a national news everywhere… I became a big star. It catapulted me into the brand that it is today."
His first Bollywood film, Sanjay Leela Bhansali's Black, which won him his first ever national award for costumes, is very special to him. "When he (Bhansali) had first called me for the movie I did not even know who he was and what kind of films he made. I was a big fan of Mr Bachchan and the fact that I got to work with Rani Mukerji and Mr Bachchan in my first film was enormous."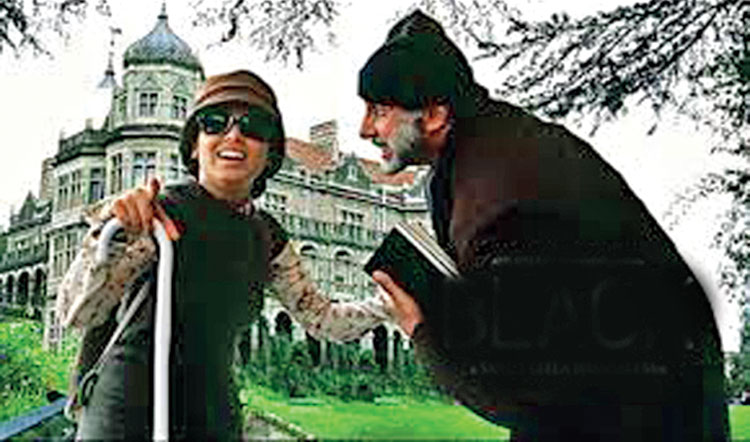 Retailing from Espee, one of the first multi-designer fashion stores of Calcutta by Sangita Kejriwal and Purnima Chawla, holds a very special spot in Sabya's heart. "I remember I used to cycle to Espee to see my clothes hanging; I could not believe that a store would actually put my clothes in their window."
Winning the Mercedes-Benz Asia Fashion Award in Singapore got him a ticket to Paris and the chance to intern with global fashion stalwarts Jean Paul Gaultier and Azzedine Alaia. "I came back feeling much more confident about my body of work."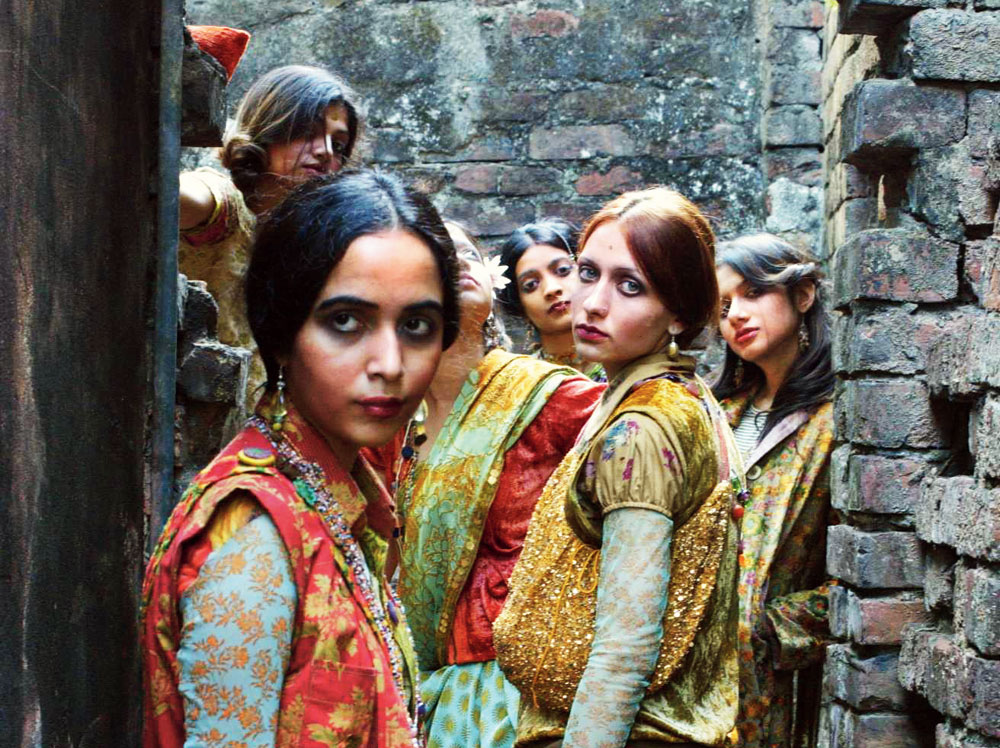 His Spring/Summer 2005 collection Frog Princess got him his first ever international store display — Browns in London. "Ms Burstein, who owns Browns, is considered to be a fashion legend. She was the first person to retail John Galliano, Alexander McQueen and all of these people, and legend has it that if Browns puts somebody in the window of the store during London Fashion Week, that person is supposed to be a huge star in the future. She put me on the same platform. I was in the window of Browns during London Fashion Week. Of course, I became a big star in India, I did not become a big star internationally, but she must have seen some potential." Frog Princess opened many doors and he got a chance to showcase at his first ever international fashion week — Milan Fashion Week. His next collection after that was Snail in Autumn/Winter 2006, with which he had the opportunity of showing at New York Fashion Week.
It was Chand Bibi in Autumn/Winter 2007 that saw Sabya flirt with a full Indian show. "Chand Bibi and much later Bridal Sutra were my first taste of how beautiful Indian clothes could be. Full Indian shows I did and I think they paved the way for the future of the brand. And if I were to give a collection for commercial success… Chand Bibi actually paved the way for the brand that Sabyasachi is today. It consolidated my position as an emerging bridal-wear designer." The next big landmark was Opium, which he had shown at the India Couture Week in Delhi and which got rave reviews everywhere. Till today, it is one of Sabya's biggest commercial successes.
A big feather in the cap of the brand was his collaborations — Christian Louboutin, Pottery Barn, Asian Paints, Forevermark — each of these have been very big landmarks for the brand. His collaboration Sabyasachi X L'Oreal Paris in 2018 was his foray into beauty.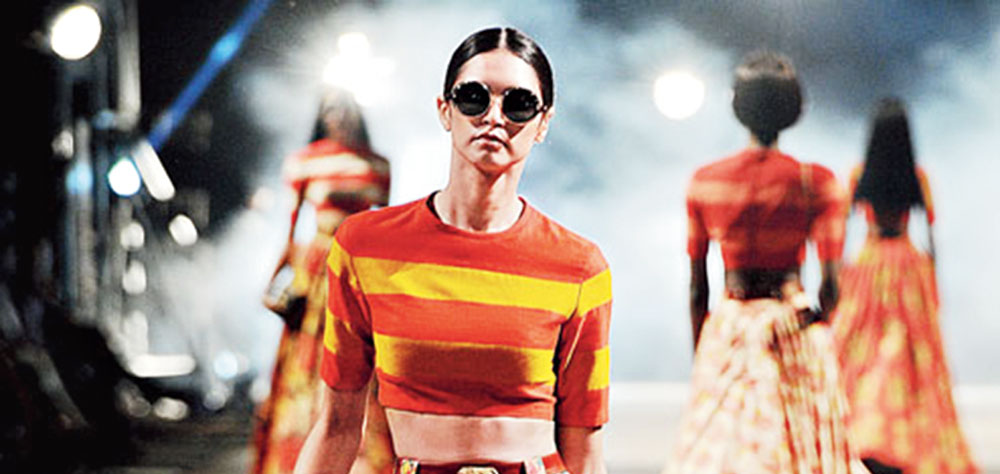 Another huge collection was Big Love in 2015, when the brand started flirting with modern Indian clothing. It was still lehngas and everything, but it was a modern concept, which is still continuing today. A big landmark for the brand was introducing the Royal Bengal Tiger logo and it started with Big Love. "I thought the brand was getting bigger and bigger and it was important to anchor the brand with a signage which could replace my name Sabyasachi. And the Royal Bengal Tiger was a beautiful logo and it has become a bestseller because we have started putting it into the waistbands of lehngas, on belts and bags. I think the logo would find many iterations in many things to come."
The brand's first Cannes red-carpet appearance was with Aishwarya Rai Bachchan wearing a Sabyasachi sari. "That was my first red-carpet moment. She wore a sari of mine at Cannes and the kind of traffic it generated it has never generated that kind of traffic again." His first public criticism was dressing up Vidya Balan for Cannes and Sabya considers that a landmark, too. "I learnt a very important lesson that when you are a very big brand the onus lies with the public too. So the people who praise you today are the ones who are going to criticise you tomorrow. You need to understand that people are going to criticise and you have got to respect that but you still got to move on and do what you want to do and not get shaken by public criticism. It made me stronger."
The first interior designing project that Sabya did was for Taj 51 Buckingham Gate in London. Sabya designed the hotel's iconic Cinema Suites.
A game-changer for the brand from the communication point of view was opening Sabyasachi Instagram and the first Instagram show that was Firdaus (2016). "I think I changed the format and a lot of big designers ever since have shifted away from doing fashion shows and switched to doing shows on Instagram. So we changed the way fashion communication was done in India."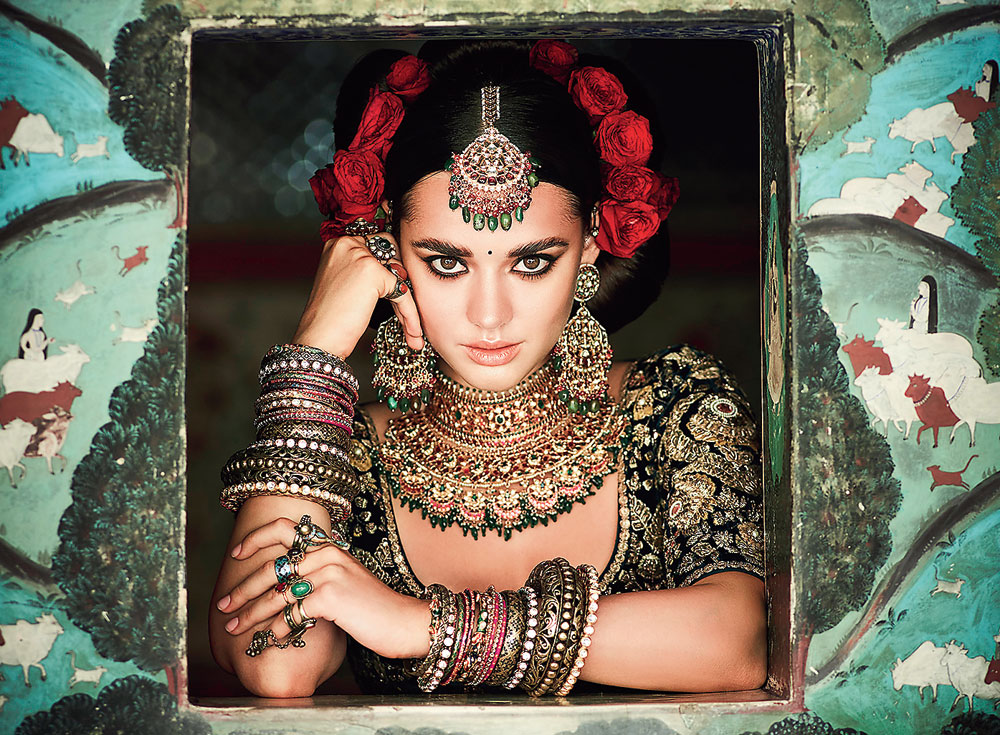 Sabya started his jewellery line in 2017. "I have ambitions to make it India's number one jewellery brand. I started it two-and-a-half years ago and it is already over-performing. There are conversations with big stores overseas to stock Sabyasachi jewellery."
The year of the big weddings in India saw Sabyasachi become the go-to name for weddings. In a span of a year he did the wardrobes for all the big weddings in India —Anushka Sharma, Deepika Padukone, Priyanka Chopra and then Isha Ambani and Shloka Mehta.
One important personal landmark for Sabya was speaking at House of Commons and going to Buckingham Palace for dinner. "(The experience was) surreal! I had always seen Buckingham Palace from outside, to go inside… I remember I went with Manav (from his team), and Manav pressed his nose against the glass window and said 'Oh so this is how it feels to look at people outside'. We could see all the people outside staring at the palace and we thought we could have been one of them."
His show Band Baajaa Bride has been one of the most popular programmes on Indian television. It ran for eight seasons and won numerous awards.
His foray into the Far East with Lane Crawford and his White Wedding line with them was very important because "I want to own the wedding space not only in India but internationally as well".