The Ruins of St. Paul's
It's no more than the facade of a burned-down church, but The Ruins of St. Pauls is a marvel. The remains of the Church of Mater Dei, which burned down in 1835, is the stone facade, which is standing strong to this day. For heritage enthusiasts, it's an example of the seamless blend of eastern and western styles of architecture; for everyone else, it makes for a great selfie backdrop!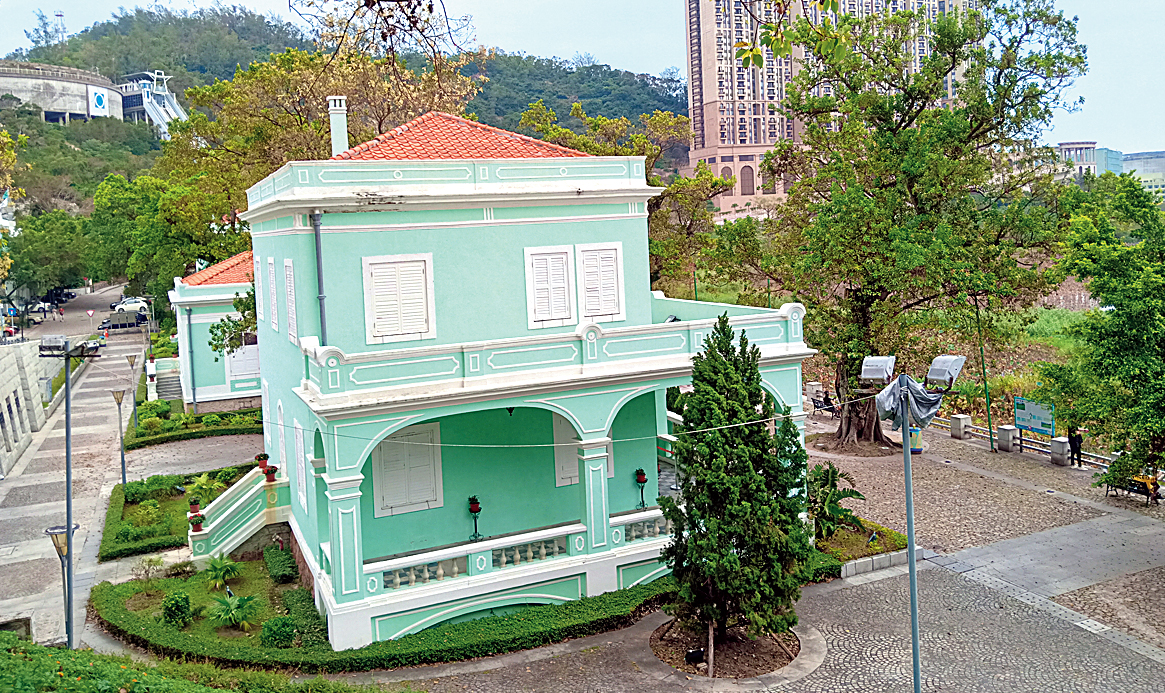 Taipa Village is an oasis of calm, with houses that fuse Portuguese and Chinese architecture and are painted in pop colours Priyanka Roy
Down history lane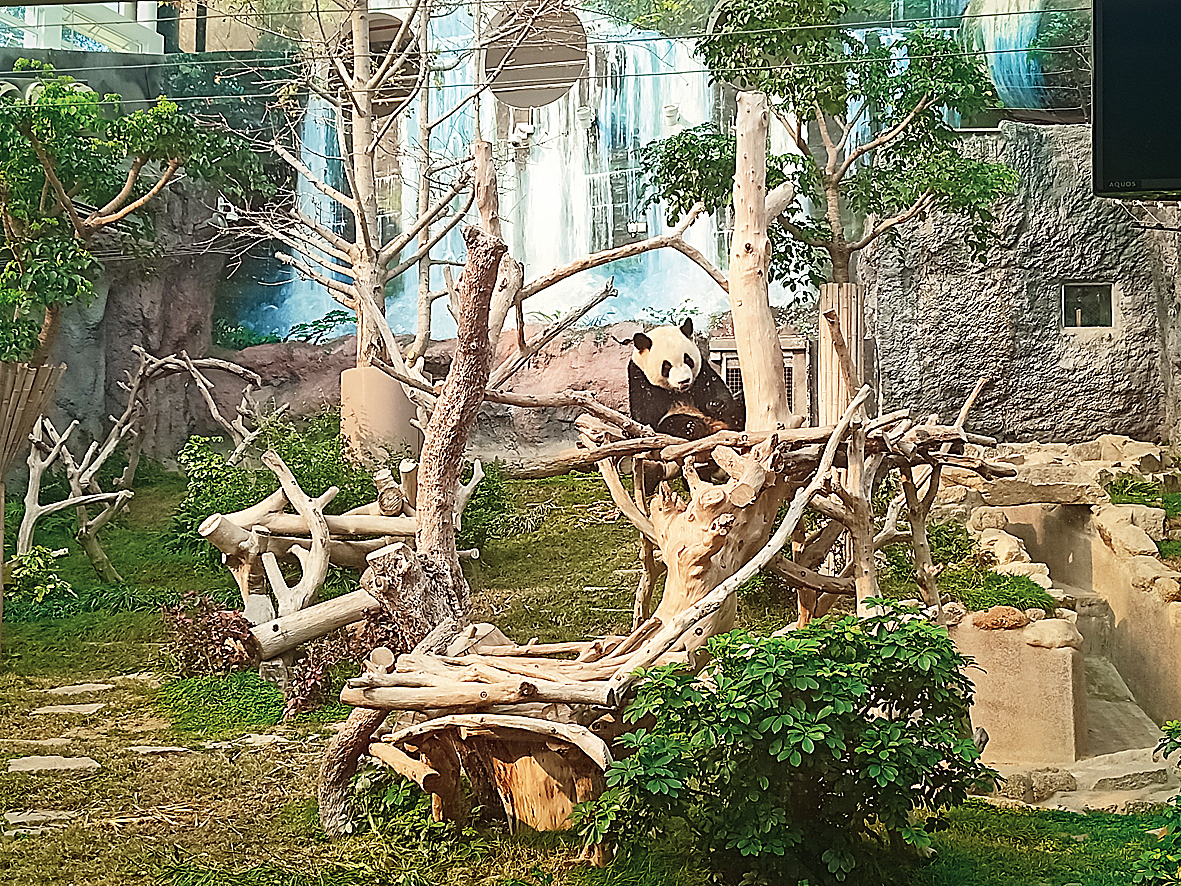 Macao Giant Panda Pavilion Priyanka Roy
Stay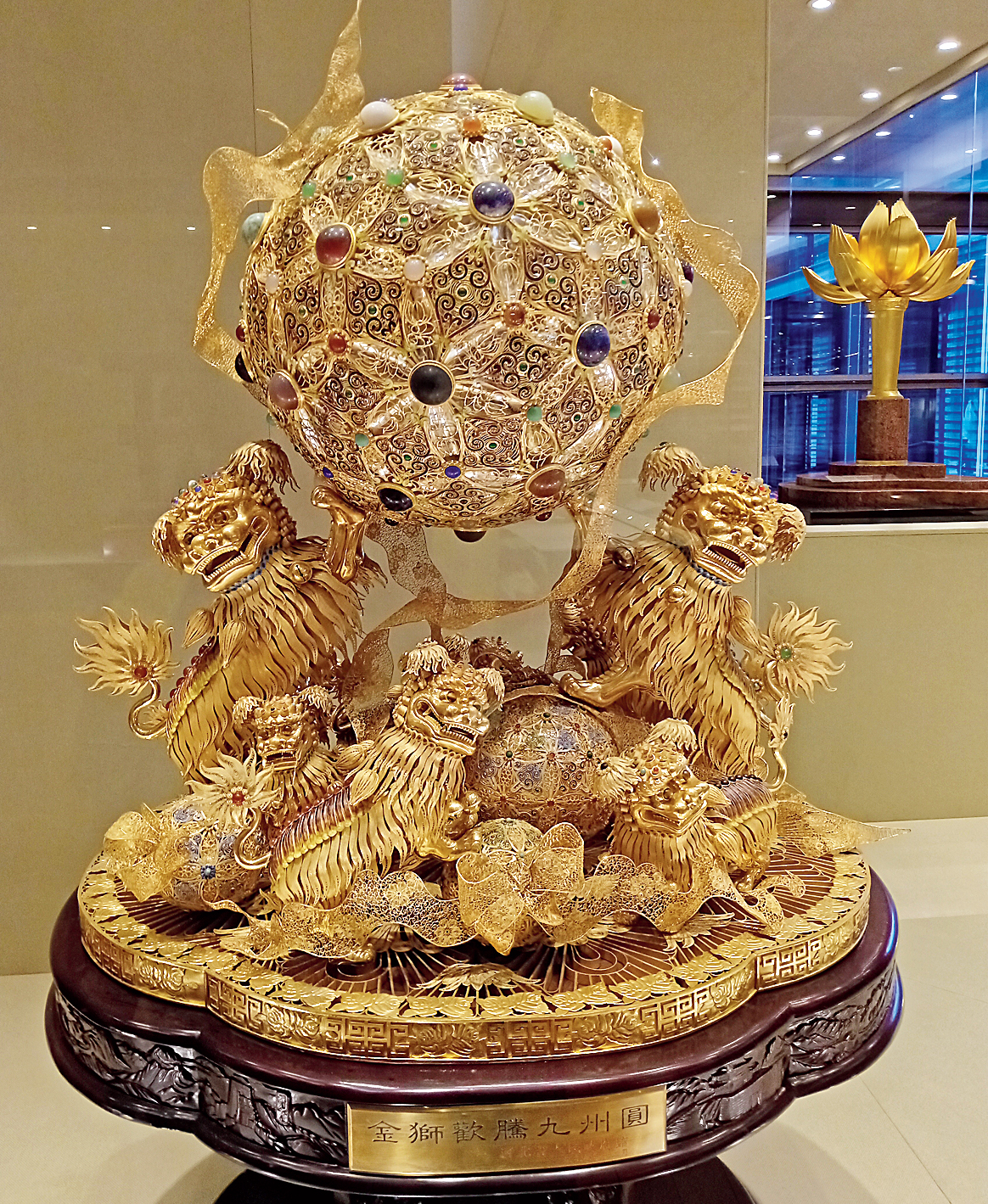 Priyanka Roy
Sip 'n' bite
Adventure
Go local Lord Stow's Bakery Priyanka Roy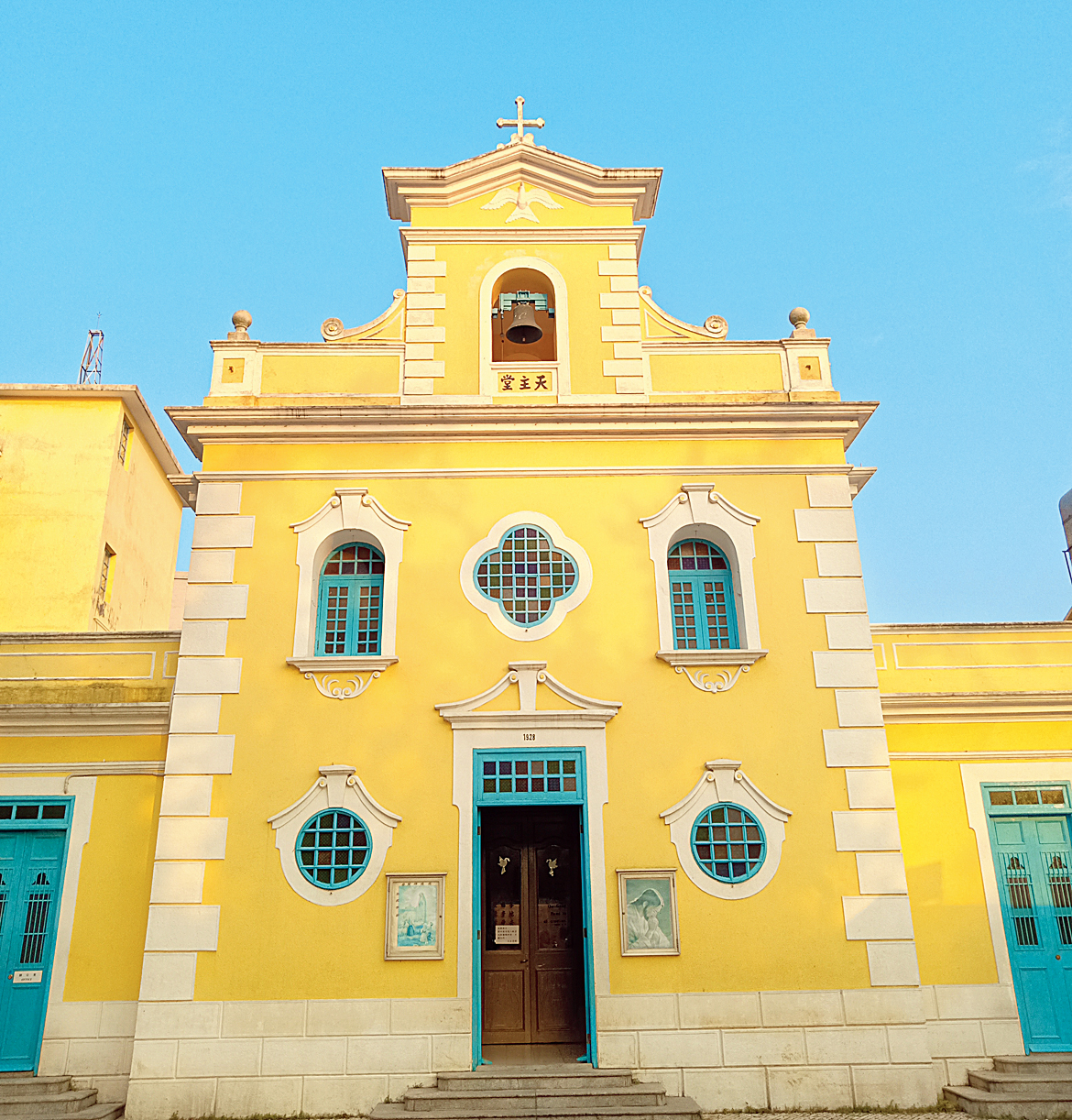 St. Francis Xavier Church Priyanka Roy
Think Macao, think glitz and big bucks. Brightly-lit stunning hotels, colourful neon signs dotting the streets, frenzied casinos and a nightlife that spills into the small hours. But there's more to Macao, a special administrative region of the People's Republic of China that has been a tourist draw over the last few decades.
A former colony of the Portuguese empire, there's history and heritage at almost every corner, along with a host of entertainment options and a flurry of eating places, from Michelin-star restaurants to hole-in-the-wall stops. All of which t2oS discovered on a recent trip.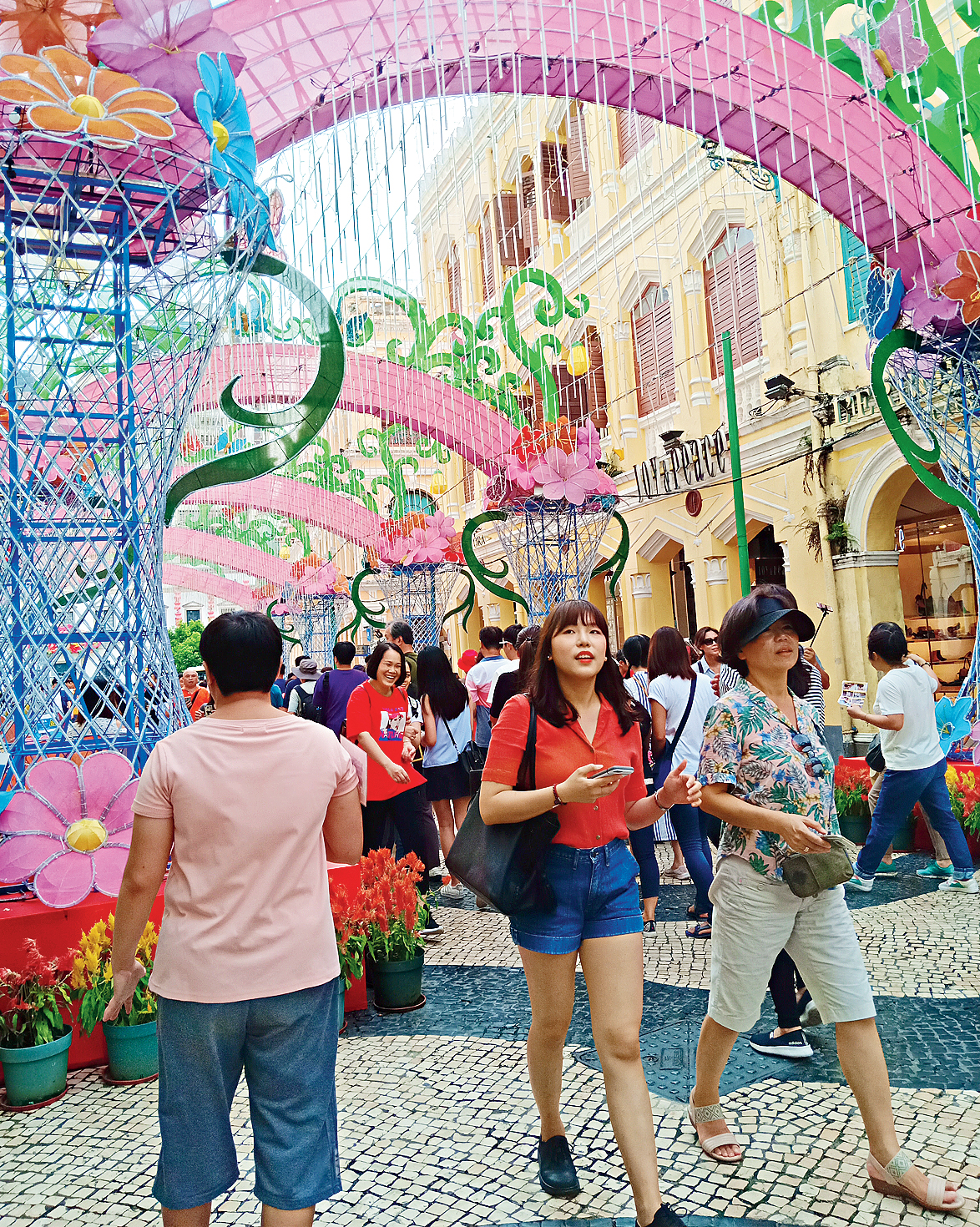 Senado Square: Macao's primary shopping district has some of the world's biggest brands jostling for space Priyanka Roy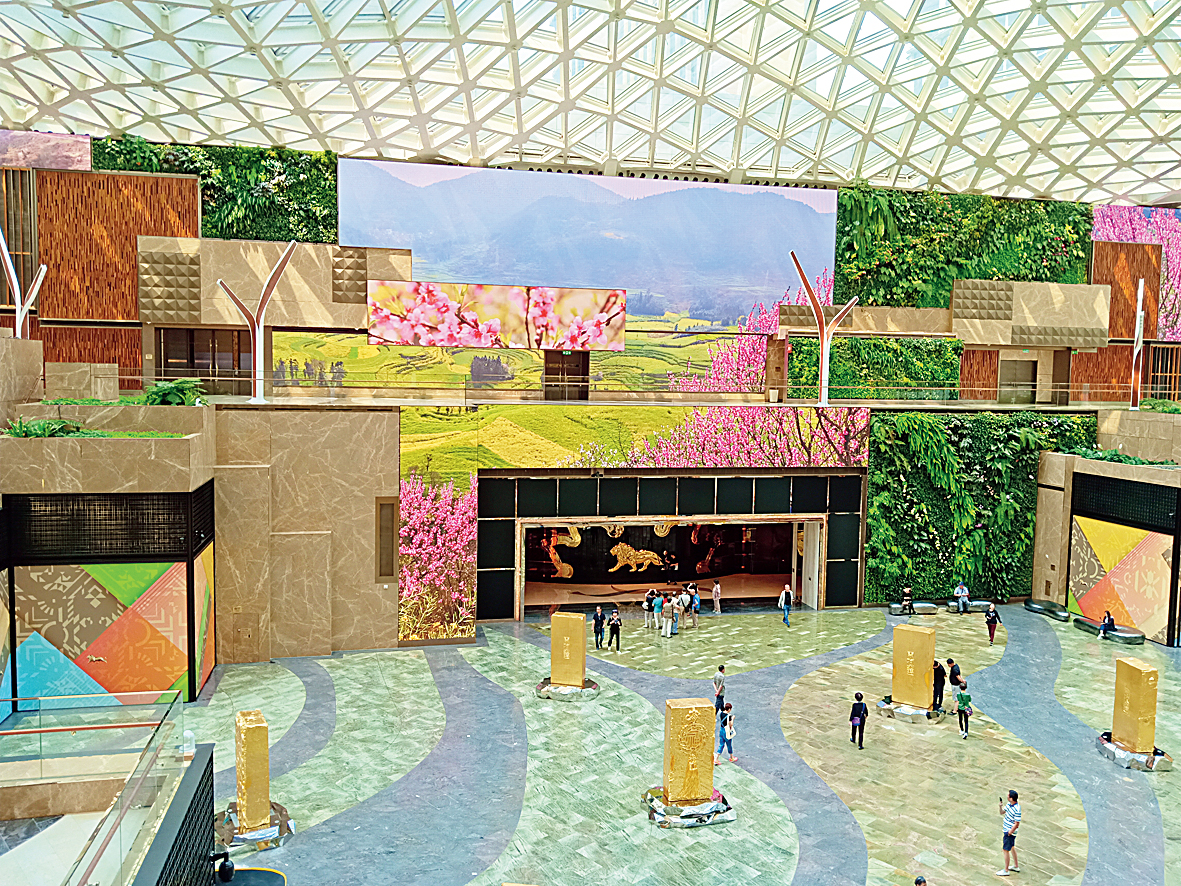 Handover Museum
Not a museum person? Join the gang! But if you have time to kill, the Handover Museum, right in the middle of Macao, is not a bad stopover, especially when you know that most of the relics are housed on the same level. The museum comprises gifts — ranging from the opulent (think giant-sized statues made of pure gold!) to ones with intricate artwork — that the various provinces of China have gifted to Macao. Prepare for some jaw-dropping moments.
Three Lamps District
The best way to explore Macao is on foot, especially if you want to get a feel of the country's old-world charm. Three Lamps District, the bustling heart of the city, is not exactly a sightseeing spot but affords a taste of local life like no other. The fish market here is the busiest — be ready for some very strong smells, even if you are a fish eater — and residents queue up from dawn for fresh local produce, fruits to flowers to vegetables. Local artefacts at reasonable prices are available as are some quaint tea places that you must pop in to.
Dedicating a day to walking down the lanes and bylanes of Macao that hark back to its Portuguese antecedents isn't a bad idea. Colourful graffiti on the walls, shops selling Portuguese-influenced bric-a-brac — the rooster is an icon you will find almost everywhere in Macao — and century-old shops that store everything from Portuguese wine to antiques, carpets to cashewnuts are a tourist's delight.
Macao Skywalk
Standing tall at 338m, the Macao Tower dominates the skyline and is an attraction for the adventure sport enthusiast. The adrenaline rush sets in as soon as you take the elevator to the 58th floor. A jaw-dropping view of Macao from the observation deck could be followed by a head-spinning moment when you look down — yes, the floor is fully made of glass!
If you make it past that, sign up for something that most tourists in Macao swear by — the Skywalk. The deal? You are harnessed by your waist and taken to the outside of the observation deck to walk a full circle. A cakewalk? Well, except that there's no handrail, and it's about 233 metres above ground! I opted out — blame it on vertigo — but just watching my fellow travellers squealing and screaming as they made the perilous walk while remembering to take selfies was a lot of fun. If you are pumped up to do more than the Skywalk, then there's a lot more — Bungee Jump to Tower Climb to Sky Jump.
Coloane Village
A walk through the quaint Coloane Village, located in the southwestern tip of Macao, throws up Portuguese-style buildings and narrow lanes. The village has a lived-in feel and is a trip worth your while for the stunning view it affords of mainland China, as well as for its vast array of temples, antique shops and restaurants. Do stop by St. Francis Xavier Church; its bright yellow exterior is the defining image of Coloane Village, which is a must-stopover for its heavenly Portuguese egg tarts.
More on that later!
Senado Square
Macao's primary shopping district has some of the world's biggest brands jostling for space but it is also worth a visit for the blend of the old and the new, with some retail chains housed in old Portuguese-style buildings. Senado Square is a place where friends and families get together for a sip and a bite or just a selfie, with its carnival-like atmosphere enticing one to spend a few hours here even if shopping isn't on the agenda.
Taipa Village
The Portuguese influence is visible in almost every corner of Macao, but mostly in Taipa Village. Overlooking the opulent Cotai Strip that houses most of the casinos, Taipa Village is an oasis of calm, with houses that fuse Portuguese and Chinese architecture and are painted in pop colours. Hop over to the Taipa Houses Museum, a collection of five distinctive row houses that recreate the houses of highly-placed Portuguese officials who lived in Macao in the early 20th century. Not too much of a history fan, I wasn't keen on abandoning my ice-cold lemonade in a comfortable corner of Taipa Village, but once I did, I spent the better part of an hour soaking in the life and luxury of a time gone by.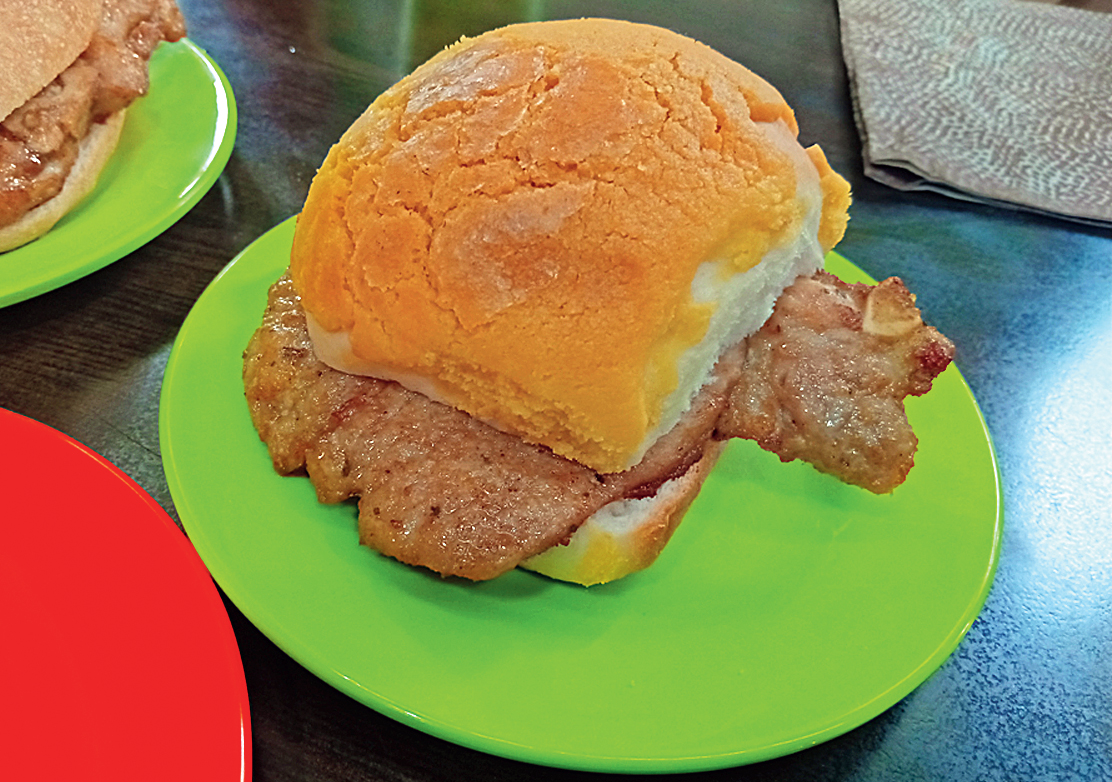 Tai Lei Loi Kei: Priyanka Roy
Macao Giant Panda Pavilion
If you are in Macao, some panda therapy has to be on the cards. You can spend an entire afternoon, and then some more, at The Macao Giant Panda Pavilion watching baby pandas Kai Kai and Xin Xin leading the good life — feasting on bamboo branches, rolling around in the grass in their air-conditioned simulated forest enclosure and taking power naps as and when they feel like it. #TooMuchCuteness, but also #LifeGoals!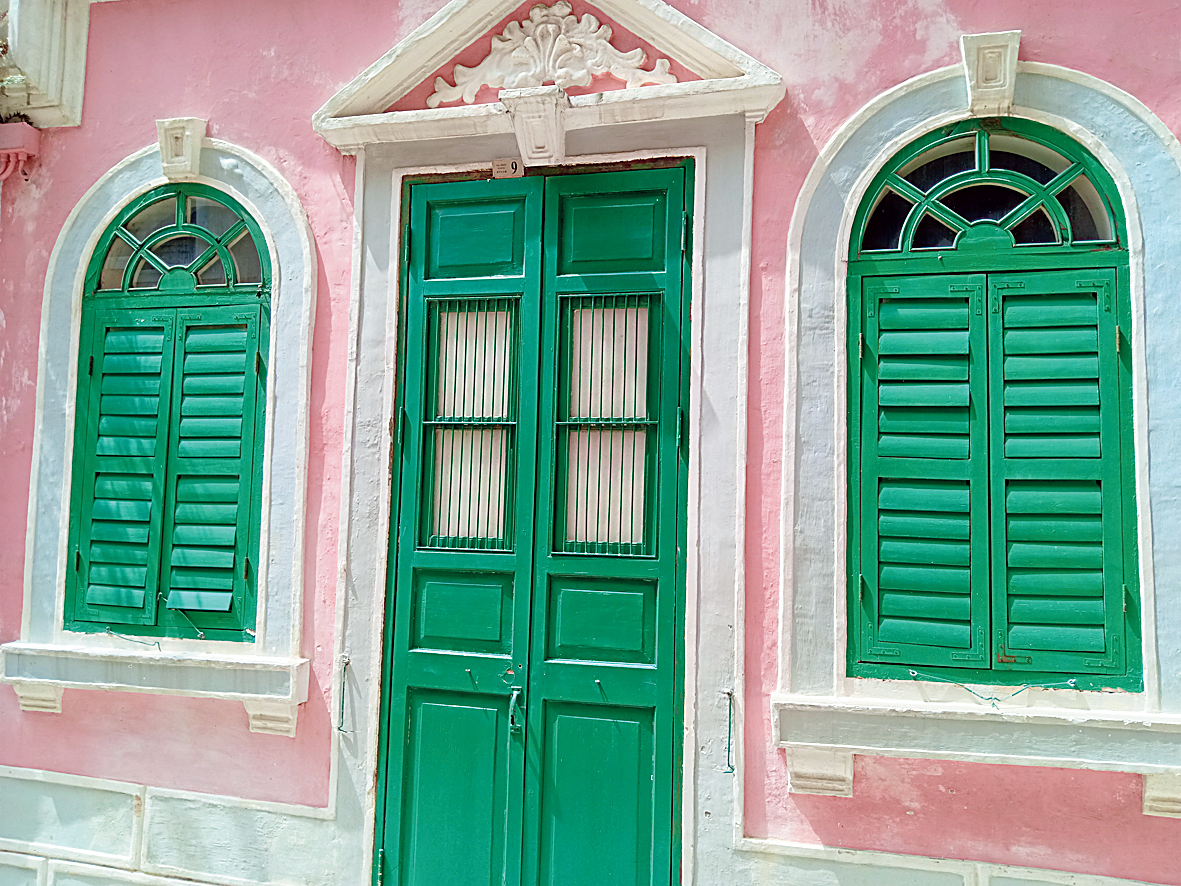 The picturesque St. Lazarus District is distinguished by its Calcutta-style buildings with those unmistakable green shutter windows, and cobbled streets, a nod to its Portuguese heritage. Priyanka Roy
Lord Stow's Bakery: Macao is known for its egg tarts — a legacy of the Portuguese — and no one makes them better than Lord Stow's Bakery. Huge demand means you need to get there early to get your fix of this gooey, melt-in-the-mouth dessert. If you are looking for something less eggy, go for Serradura or Sawdust Pudding, a combination of crumbled biscuits and whipped cream.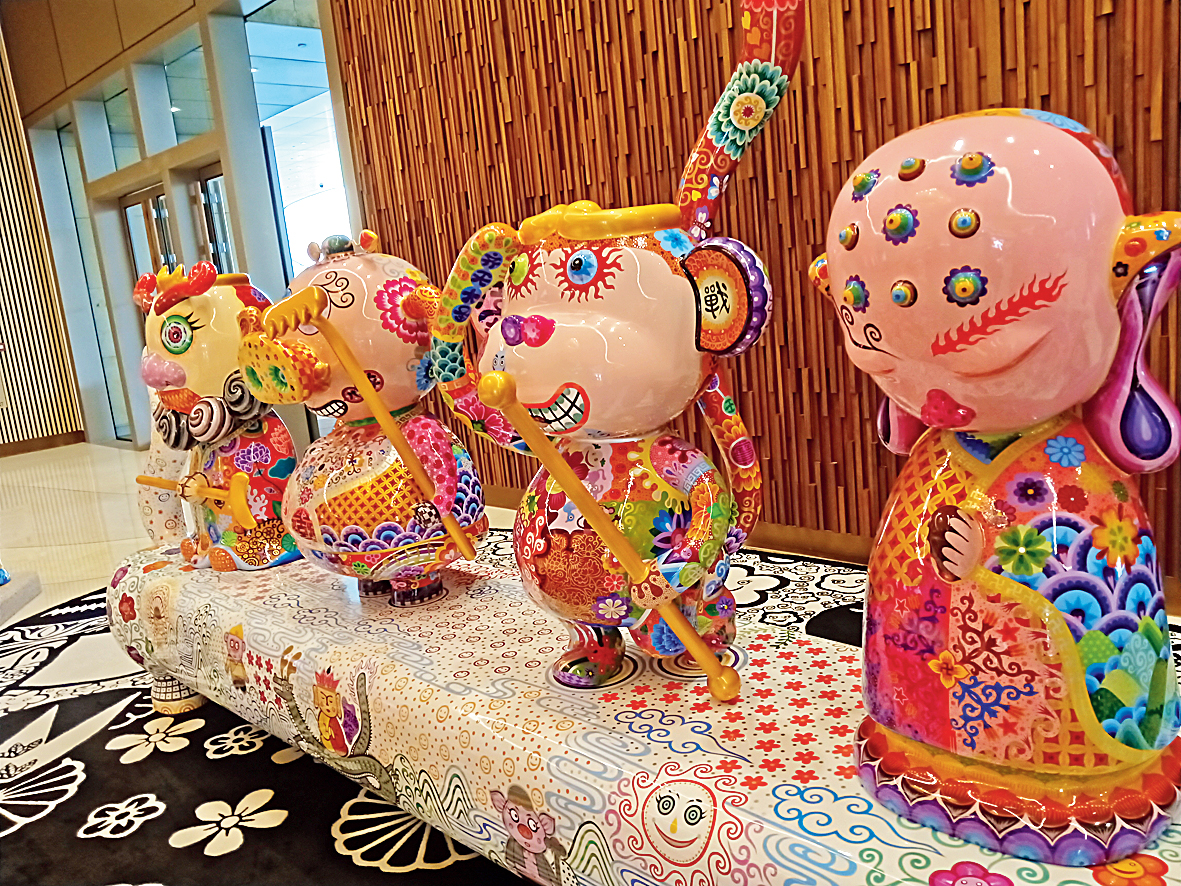 MGM Cotai Priyanka Roy Mid-Autumn Festival Priyanka Roy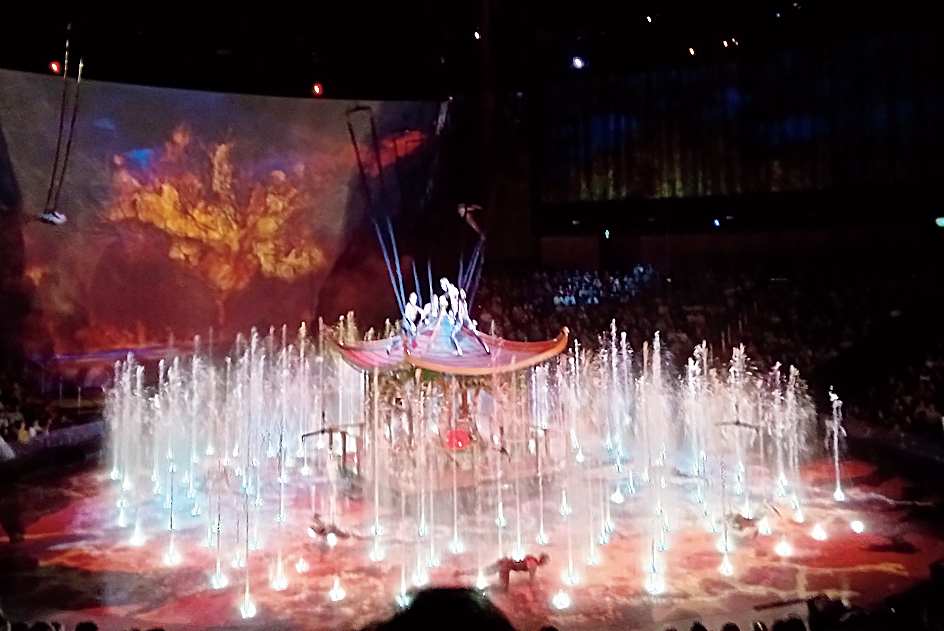 The House of Dancing Water Priyanka Roy
360°: Located on the 55th floor of Macao Tower, this revolving restaurant offers a panoramic view of the city. I was lucky enough to land up on the night of the International Fireworks Display Contest, an annual event, and the sight was unlike anything I had ever seen. The seafood platter here is to die for and enough to feed an army.
Tai Lei Loi Kei: Macao's famous Pork Chop Bun is best had at this no-frills restaurant that attracts tourists as well as locals. It's been in the business for 50 years and has a recipe passed down through generations. I managed to get a peek into the kitchen to watch the pork chop being fried and the buns coming out fresh from the oven. Try the pork chop with the pineapple bun… and thank us later!
Mid-Autumn Festival
I landed up in Macao on the day of its Mid-Autumn Festival, an extravaganza that is often dubbed as "reunion holiday", and which sees families getting together over food, drink and merrymaking.
The picturesque St. Lazarus District is distinguished by its Calcutta-style buildings with those unmistakable green shutter windows, and cobbled streets, a nod to its Portuguese heritage. The action was at the Albergue da Santa Casa da Misericordia or SCM — colourful paper lamps, tables groaning under the weight of freshly-baked bread and bottles of red wine, kids revelling in the carnivalesque atmosphere, and an Elvis Presley singing contest for which many had turned up in the trademark white jacket and bell bottoms sported by the rockstar. A walk at night at the Lou Lim leoc Garden, a stone's throw away, where adults and kids gather to light paper lanterns, are part of tradition.
MGM Cotai
A new player in Macao's hospitality sector that opened this February, MGM Cotai redefines luxurious living. The hotel is as much an art lover's delight as it is a haven for those who like to spend their holidays in style. The hotel is done up with 300 art pieces, including 28 Qing Dynasty carpets. The lobby houses a four storey-high atrium featuring 25 LED walls. The facade of the hotel is a stack of nine glittering blocks, often compared to a jewellery box, which makes for a great backdrop for pictures.
A plethora of restaurants, including one called Coast that's mentored by MasterChef US judge Graham Elliot, and high-end shopping options make MGM Cotai a city within a city. An "art garden" with more than 100,000 plant species is an attraction. And did I mention that the golden lion at the entrance is made with 32,000 sheets of 24-carat gold foil?!
The House of Dancing Water
If you have time to do just one thing in Macao, then sign up for a show of The House of Dancing Water. The 1.5-hour visual extravaganza at the City of Dreams on the Cotai Strip is a water-based show, which is both a visual and sensory delight. Over 80 gymnasts, circus artistes, dancers, divers, actors, and motorcyclists team up for this spectacular show with the stage made up of 3.7 million gallons of water that is equivalent to five Olympic-sized swimming pools. Glitzy costumes, jaw-dropping stunts and a heartfelt love story mean the show is packed on all days of the week, so book your tickets in advance.
Furu Furu: This tiny Japanese restaurant located close to The Ruins of St. Paul's is a great spot for a hearty meaty meal when you need to rest your legs after a long walk. Wash down the beef steak with some local beer. Their version of the Oreo milkshake is yum too; it has chunks of Oreo cookies topped with cream and milk.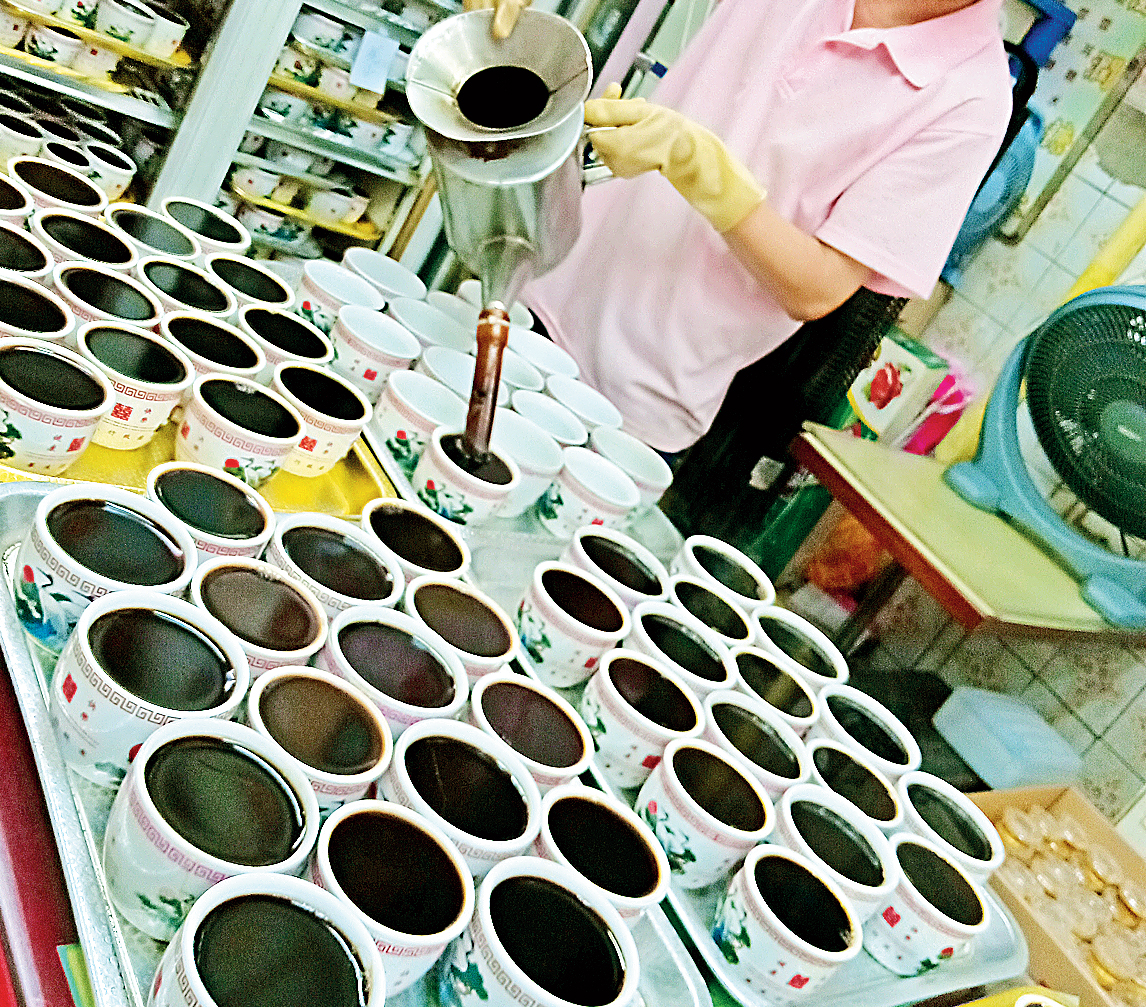 Priyanka Roy
Drinking tea is a community affair in Macao and hole-in-the-wall tea stops are pretty common. The quaint tea houses transport you to a different era, like the Long Wa Tea House in Three Lamps District. If you are feeling adventurous, try some Tortoise Shell Tea. Trust us, it tastes better than it looks!
The Ponte G 16 experience
I may have missed the Macao Grand Prix by a few weeks, but the simulated Grand Prix experience at the Ponte G 16 simulator at Sofitel Hotel more than made up for it. An afternoon was gleefully spent racing cars and ramming into many others. Try it, it's a lot of fun!