In Vietnam, Ho Chi Minh meets H&M
Communism and Capitalism co-exist as the country makes a transition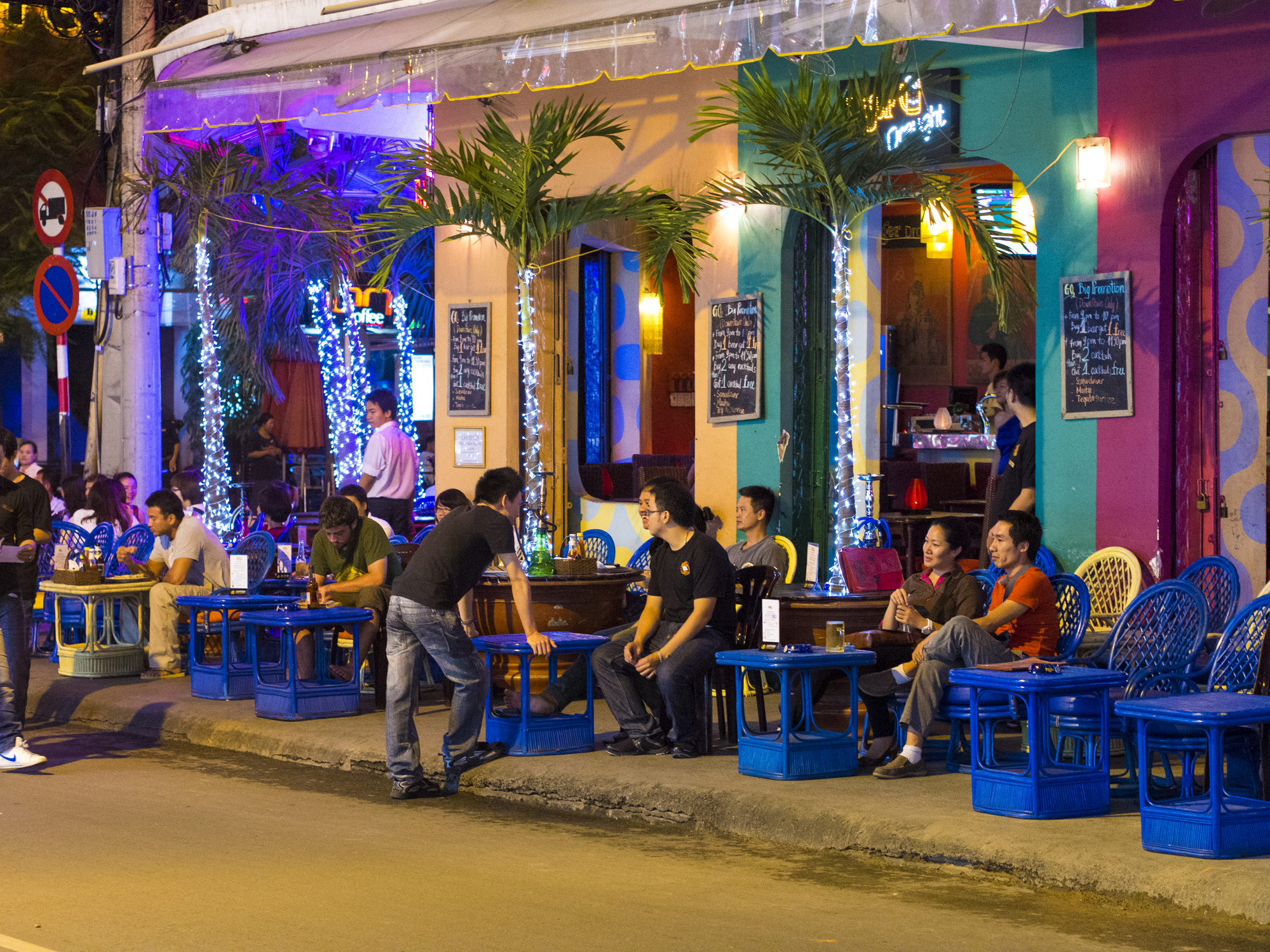 There's a demand from the younger population for Vietnam to go global
Image: iStock
---
Published 12.01.19, 08:45 PM
|
---
The morning sunlight pierces the windows of a glitzy skyscraper and falls on a colourful billboard featuring Uncle Ho — that's how the people of Vietnam refer to the communist revolutionary leader, Ho Chi Minh. Both skyscraper and billboard are in the heart of Saigon city and reflect two contrasting realities of Vietnam today. One depicts the growing consumerism, the other is a reminder of the country's communist legacy.
Vietnam has a single-party socialist republic framework. The general-secretary of the Communist Party of Vietnam is the party leader and head of the politburo and holds the highest position in the one-party system. But here's what's happening — the communist regime is embracing corporatisation. In 2017, FDI reached $35.6 billion, while disbursed capital reached $17.5 billion, a 10-year high, according to Dezan Shira & Associates. The top three investors were all Asian countries — Japan, South Korea and Singapore. Till September 2018, the total cumulative registered FDI in Vietnam reached $334 billion, with disbursement at $184 billion. As of October 2018, 57 per cent of the total FDI focused on the manufacturing industry, catering mainly to the export industry.
It seems a new class of young consumers has sprung up with the inflow of FDI. They work in advertising, PR, IT, education and retail sectors. Consumer spending has nearly doubled since 2010, leading to an explosion of local and foreign businesses targeting Vietnam's emerging middle class. According to a 2014 survey by the US-based Pew Research Centre, almost all Vietnamese people — 95 per cent of them — now support capitalism.
Saigon-based advertising entrepreneur Do Kim Dzung says big economic changes have started changing their lifestyle. "Global giants such as Starbucks, McDonald and Burger King have started ruling our lives. English classes are on offer everywhere in the major cities, where speaking the language has become essential to grow professionally. The lifestyle of the urban Vietnamese today is no way less than anyone living in the West."
The first time Vietman opened its markets to the outside world was in 1986 — that was the Doi Moi or economic reforms campaign. It joined the Association of Southeast Asian Nations (Asean) in 1995 and five years later it signed a trade agreement with the US, enabling trade to take off. From 2000 onwards, Vietnam approved the sale of state-owned companies. By 2006, it became member of the WTO, thus reaping its initial crop of foreign investments.
Today, the red flag dots the cityscapes of Saigon and Hanoi as do giant advertisements for luxury goods, commercial banks, real estate companies and telecommunication firms. A kilometre away from the Independence Palace, which became the citadel of the Communist Party after it was overtaken by soldiers of the People's Army of Vietnam and the National Liberation Front of South Vietnam in 1975, stands the swanky Saigon Times Square.
This Times Square houses high-end bars, restaurants, offices, apartments and a luxury hotel. Visitors are lured inside the Ho Chi Minh Mausoleum, Uncle Ho's "humble" residence in Hanoi, with expensive pearl sets and high-end leather goods. Art galleries in Hanoi are getting corporatised too.
As one moves from District 1 to District 7 in Saigon, one can spot the construction cranes from a distance. Tall residential buildings are coming up and the old villas are vanishing. Not long ago, the Ba Son shipyard, one of the oldest heritage sites on the banks of the Saigon river, was demolished. The real estate giant, the Vincom Group, owned by the country's richest man, Pham Nhat Vuong — he is known as the Donald Trump of Vietnam — is building residential towers here.
Political analysts say there is a lot of aggressive political thinking that has gone into this transition. Says Giang, "The Communist Party needs to deliver economic progress to justify keeping Vietnam a tightly controlled one-party state, and economic liberalisation is the means to that end. By economic progress, I don't mean just growth but also sustainability." Giang, however, warns that none of these visible changes mean this communist country is turning into a capitalist one. It just means that it will be more "market-based".
But this transition has deep implications on society, feels Shweta Kishore, who is a lecturer at the RMIT University's School of Communication and Design, in Melbourne, Australia.
She says, "It is reshaping ambitions, expectations, idea of success, family relationships, notions of space and people's sense of identity… The meaning of 'well-being' is more than ever understood in terms of increasing consumption and participation in consumer culture." Elizabeth Nguyen, a teacher at an international school in Saigon, says, "There is a growing demand for the younger population to go global. They don't want to be labelled as a citizen of a communist country and be out of the world race. They have aspirations which they want to fulfil."
As for the collateral damage — six years ago, Ho Chi Minh City University of Social Sciences and Humanities offered to waive tuition fees for any student who agreed to pick a course in Marxism-Leninism and Ho Chi Minh's ideology. Why so? Apparently, there were no takers.
There's corporatisation in education, information and communications technology, infrastructure, oil and gas, railways, ports and healthcare. Foreign advertisement and PR firms have joined hands with local companies and entered the local market. Mid-market clothing brands such as H&M and Zara made an entry in 2017. Foreign F&B companies such as PastaMania, Chamichi, and Hokkaido Baked Cheese Tart and GS25 are hot favourites with locals now. Singapore realtors Maple Tree and Kepple Land, the Republic of Korea's confectioners' Lotte and Walmart equivalent, Emart, and Japan-based retailers Aeon and Takashimaya-VNA are making huge investments.

According to the manager of Pan-Asian financial services firm, Dezan Shira & Associates' business intelligence department, Maxfield Brown, the Vietnamese government has prioritised divestment of state-owned enterprises and deregulation of restricted business lines across a wide range of industries over the last few years. It continues to simplify investment procedures, open up sectors to foreign investment, provide incentives for investors and integrate itself further into the global economy through a strong network of free trade agreements.
Brown says, "Recent legislative reforms such as Vietnam's Law on Investment and Law on Enterprise helped to solidify Vietnam's commitments in the World Trade Organization (WTO) and reassured investors in the European Union and the US that Vietnam is fully committed to supporting foreign investment." Indeed, several US companies such as Intel and Microsoft have invested in Vietnam, though the overall investments are much less compared to the foreign direct investment or FDI from Asian countries.