Sigh society
The pandemic has pulled the mask off the homely Taliban on the block. The Telegraph tells it like it is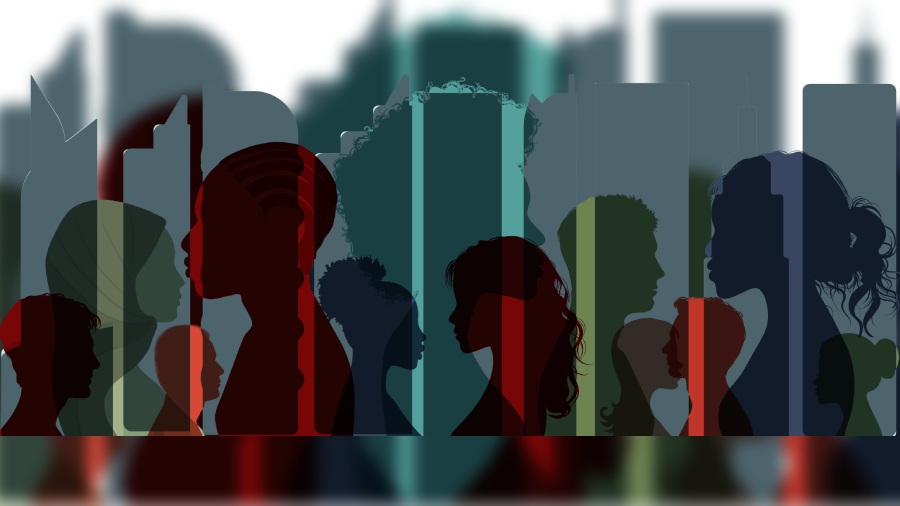 Representational image
Shutterstock
---
Published 08.05.22, 03:25 AM
|
---
Last year, this time, the virus was rampaging about. Nothing but deaths, oxygen shortages, lack of hospital beds and more deaths made news. Sudden lockdowns scattered already scattered families; the virus was playing "statue" with everyone and help was on pause. At such a time, reports poured in from across Indian cities about how housing societies were discriminating against residents who worked in healthcare as well as those who worked as airlines crew. In Goa, one housing complex asked healthcare professionals to vacate their apartments. This was 2021. In 2020, the Maharashtra government issued a warning to housing societies against asking any medical staff living on rent to vacate property due to the Covid-19 outbreak.
But bullying by housing societies predates the pandemic. Retired bureaucrat and MP Jawhar Sircar says, "They (housing societies) behave like a village headman."
2015. Mumbai suburb. A Marathi theatre producer files a police complaint against residents of a Dahisar society for barging into his flat and manhandling family members for eating non-vegetarian food. 2018. Calcutta. Residents of a complex in Kudghat pressurise a landlord to oust four young doctor tenants — Aftab Alam, Mojtaba Hassan, Nasir Shaikh and Sawkat Shaikh. 2019. Varanasi. Housing society refuses to let out apartments to gay tenants. 2019. Maharashtra. Nineteen societies receive notices for preventing non-Catholics from renting and buying units. 2020. Tamil Nadu. A Brahmin-dominated society forces a Dalit family to sell their apartment. Last year, a Supreme Court bench said, "The Right is to form Associations. Do you know what societies are doing in exercise of this Fundamental Right? They are not letting single women occupy flats! They are not allowing members of a particular community! They are denying people who eat some particular food!... We cannot tolerate this attitude." 
Calcutta has a cosmopolitan DNA. Hindus, Sikhs, Armenians, Muslims, Gujaratis, Bengalis, Marwaris, Anglo-Indians have lived together cheek by jowl for years. But yes, there were white, black and yellow parts of the city — an offshoot of the colonial era. You could heap blame on the British for the ghettoisation of Indian cities or point to the villages with their caste and religious clusters and say "to ghetto is human".
Coming back to housing societies, G.M. Kapur, the convenor of the Calcutta chapter of Intach, says, "Before Independence, Calcutta's housing societies were primarily owned by the British. There were separate complexes for the army, for instance. But the gated communities that came up in the 1980s were for upper-class Indians." 
Nilangshu Bhusan Basu, retired chief engineer of the CMC, adds, "The very concept of a housing society is based on the economic structure of the society." He talks about the LIG (low income group), MIG (middle income group) and HIG (high income group) housing system made keeping in mind income brackets; about how over the years Calcutta has grown more in the south, and why most of the gated complexes are there.
Once a housing society is completed, it is run by promoters to begin with. Eventually, the administration of the society is handed over to a residents' body made up of elected representatives. Most often, powerful people or people with access to powerful people get elected. The reason proffered: "regular" individuals cannot hope to manage day-to-day administrative issues of a residential complex. A housing society resident who did not want to be named says, "I cannot be the secretary. I do not know anyone in the police. Will they listen to me if there is an issue in the society? It will take me weeks to get a file cleared in any government office. What if there is an issue with the corporation tax or electricity..."
Another resident of what is touted as one of the most posh housing societies of the city says, "The rules and regulations are made in annual general body meetings with suggestions from residents but it is mostly those directly linked to the political party (in power)."
Many of these rules and regulations, however, go beyond considerations of good living, civic thinking. Retired central government officer Sanat Bhaduri lives in a housing society close to the Mukundapur-EM Bypass connector. In his society, there are HIG, MIG and LIG flats and it turns out that use of the four gates is determined by ownership type. There are also designated community halls for HIG flat owners and the LIG-MIG group. It is a similar scenario in the society where Sohini Bera, 42, owns a flat. She says, "Until 2020, HIG and MIG-LIG flat owners used to celebrate Durga Puja together. But last year, we were not allowed to participate in the HIG Puja. It was humiliating. I went to my friend's complex where there is no such discrimination."
According to Sircar, the social atmosphere of Calcutta got muddied from the time "neo-liberal politics" kicked in. He says, "Neo liberalism brought in the concept of breaking away from the long-standing social structure. From the early 2000 or the 1990s, just when privatisation began, money came into the hands of individuals. It is then that society started disintegrating. Money power meant people would buy their own accommodation. Thus, the lowest common denominator of society, which is the family, became nuclear units. The individual broke away from the beloved para and entered the gated community."
Housing society residents interviewed by The Telegraph had to say that the overarching bullying trends might manifest at times as religious, linguistic or dietary biases, but in the end it is really about clout.
Deepali Gupta, a 40-year-old social worker, recounts how the secretary of her housing society called her up during the lockdown and said that another resident, a fairly successful lawyer, had objected to her moving around the complex. Gupta, who along with another neighbour, had been putting together food packets, which they would then distribute in a nearby slum, complied with the rap/request, but not Shonali Maitra.
A spirited IT professional and a single mother, Maitra acquired a Pomeranian earlier this year. She had barely started taking it out for strolls morning and evening when a notice appeared on the meter room door at the entrance to her tower. It read, "Loitering with dogs inside the abason is not permitted." When Maitra sought legal help she was told the notice has no standing. "The Animal Welfare Board of India clearly states that resident welfare associations cannot harass or intimidate pet owners," she says.
It is Basu of CMC who brings up the "C" word. He says, "The gated housing society was, to begin with, a living arrangement of the moneyed. Then one day the middle class walked through the gates. And as if that were not enough, new businesses and new money saw those with far less cultural capital making their way in." Basically suggesting that the Talibanisation of housing societies is actually a covert class war. 
Not that people of a class never spar amongst themselves. Basu remembers a time when Tivoli Court, one of the first housing societies of the city, saw major brawls between residents over who dumped household garbage how and where. "Some residents would even call up the chief minister's office," he recalls. But war and spar are never quite the same thing, are they?