Shiv Vihar: Home for 15 years, but not any more
For septuagenarians Islam and Fatima, who never thought they'd have to flee, everything has changed forever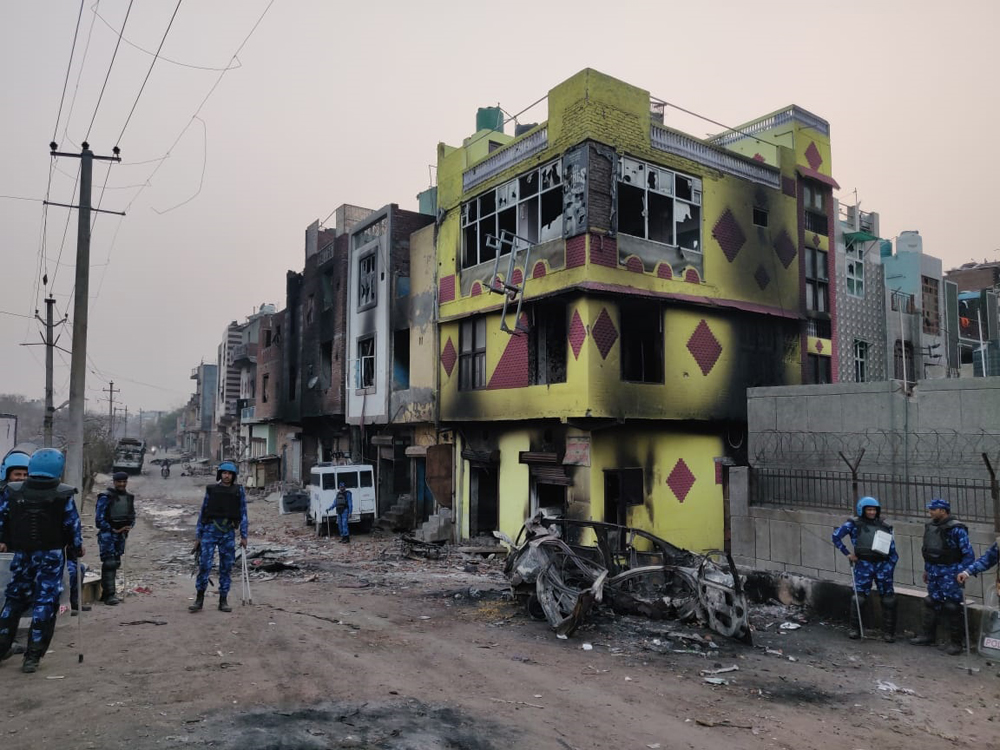 The homes of Muslim families that were gutted in New Delhi's Shiv Vihar
Picture by Furquan Ameen
---
New Delhi
|
Published 28.02.20, 03:40 PM
|
---
On Tuesday, 71-year-old Mohammad Islam was woken up at 5am by his landlord who had come to warn him that he wasn't safe and had to leave immediately.
Like Islam, several other Muslim families, had fled the same morning or the day earlier as a result of attacks on the community spurred by inflammatory speeches by BJP leader Kapil Mishra at Maujpur Chowk.
Local residents of Chaman Park estimated that over 1,500 people had to be rescued from Shiv Vihar and nearby areas.
By Monday afternoon violence had spread to several parts of Mustafabad and neighbouring Shiv Vihar in north-east Delhi where homes of Muslim families were specifically targeted.
As on Friday, 42 people have lost their lives and over 200 have been injured in violence across north-east Delhi.
Until Tuesday, when they fled their home, thanks to their Hindu landord, Islam and his wife, Madina Fatima, had been living in Shiv Vihar for 15 years.
The old couple has now taken refuge in a Muslim majority area of neighbouring Chaman Park across a drain that divides it from Hindu majority Shiv Vihar.
'Pandrah saal hum rahe, kabhi kisi se lade nahi. Bas pyar mohabbat me unhone bola ki chale jao (We lived there for 15 years, never fought with anyone. It was for his love and affection that he told us to leave),' said Islam.
Islam and his wife pack pollution masks and take up other odd jobs to earn a living. They moved to Shiv Vihar in 2003 after selling their home in Kabir Nagar, which has also not been spared of violence this time.
'Himmat nahi hai wapas jaane ka (We don't have the courage to go back),' admitted Islam.
"Ab nahi rehna hai wahan (We don't want live there anymore). We will sell this house (too) and go somewhere else. We might go where my son lives. ' Fatima added.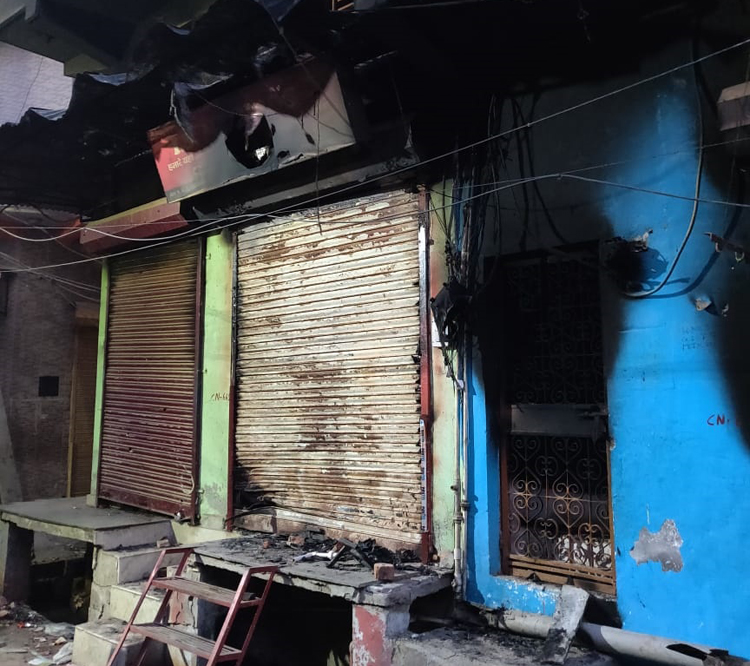 In the four days of violence, neighbourhoods have seen many Muslims families leave their homes. Hindu families got displaced in some areas too.
Shiv Vihar still remains tense with heavy presence of paramilitary forces. Yet, incidents of violence were reported from there through Thursday.
Two Muslim men were targeted. Raees Ahmad was dragged into a lane and beaten with rods when he tried to cross the area. Nizamuddin said he was trapped in his house in Shiv Vihar since Monday and was beaten with rods when tried to flee the locality.
Delhi police joint commissioner conducted a flag march in the area later in the evening on Thursday. The mohalla was deserted and everything, including shops, houses and vehicles, was gutted. Two mosques were also damaged, and at least one other was burnt down after mobs blew up LPG cylinders.
Islam's daughter and her family lived on a lane near the mosque. She had left the previous day. But Islam and Fatima decided to stay back never believing that their neighbourhood wasn't safe.
'We told our daughter and her family who lived few lanes away to leave a day earlier. We told her to take all her documents and jewellery too,' Fatima said.
Islam and Fatima couldn't retrieve all their belongings. They carried with them two pairs of clothes and identity cards.
On Thursday, while sitting near a mosque in Chaman Park, they pointed to the homes of Verma sahab and Pandit ji whom they had good relations with.
'Yeh jitne bhi saamne jo ghar dekh rahe hain in sab se acche humari acchi bol chal thi... Woh Panditji ke ghar. Unke yahan se toh humari itni mohabbat thi ki kya bataun.. (All the houses that you see in the front, we had good relations with them... And that's Panditji's house. You can't imagine the affection we shared,' said Fatima.
But neither Panditji, Verma sahab or anyone else from their erstwhile neighbourhood had looked in on them.