t2 chooses the healthy way at go organic
Whatsup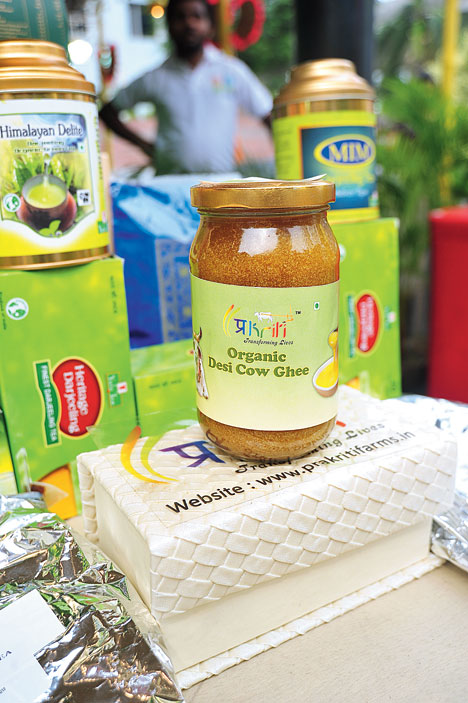 ---
---
As a precursor to World Environment Day, City Centre Salt Lake hosted Go Organic in association with t2 in its Kund area from June 1 to 3, inspiring Calcuttans to embrace an organic way of living.
Prakriti Organic Farm Fresh (India), an online marketplace focused exclusively on organic and natural products, put up several stalls to showcase vegetables, fruits, spices, pulses, clothes, accessories and more — all "produced in an eco-friendly way". Live counters whipped up dishes such as chilla, dosa, idli and turmeric milk using ingredients from the stalls.
Mannu Choudhary, managing director of Prakriti Organic Farm Fresh, took t2 through some products to help curate a nature-friendly lifestyle.
Packaged products
Fashion & accessories
Exercise
Fruits and veggies
Prakriti's fruits and vegetables come from their Bankura and Barasat farms. All of these are grown naturally, without using pesticides and chemical fertilisers. "The high moisture level in the soil in these farms makes it easier to grow veggies. Prakriti's organic honey is derived from honeycombs and is not processed," added Choudhary.
What they loved
Text: Urvashi Bhattacharya
Pictures: Arnab Mondal