Wearable technology
Smart watches make life easier by measuring calorie expenditure, workouts and fatigue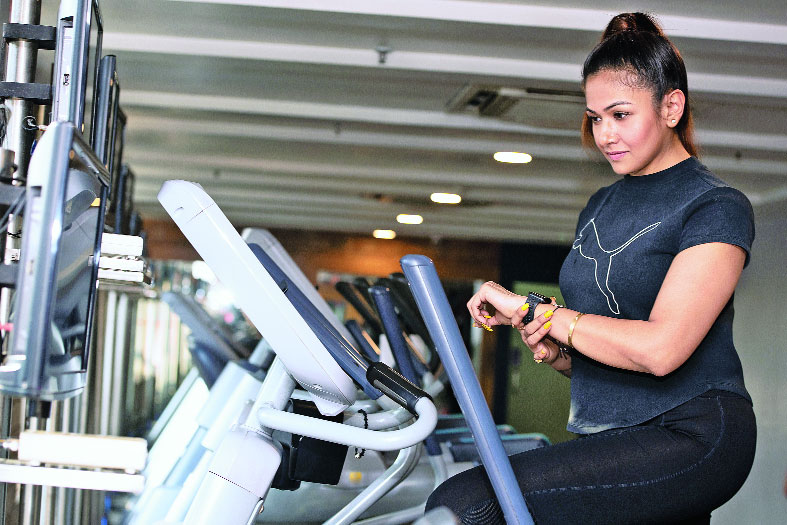 ---
---
Fitness is tech savvy. That's where wearable technology comes in. It has become incredibly easy to measure our activities throughout the day – calories burnt, heart rate, steps taken in a day, duration of sleep or quality of sleep with technology.
The most common example of wearable technology is the fitness band that can help one track steps and count the number of calories burnt in a day. This can inspire friends to partner up on health and fitness apps, motivate each other, set goals and track each other. The Apple watch and Fitbit are the most popular. Other watch brands bringing smart wear technology into their designs are MI, Samsung, Fossil and Fast Track.
Help at hand
The primary benefit of wearable technology is proactive healthcare. Wearable tech improves motivation by constantly providing feedback on one's progress in terms of fitness and health. By monitoring the heart rate, fitness gears can track sleep and report restless sleep over the night. Apps that are linked with smart watches and trackers can remind you to drink water throughout the day and keep you on track for other things. They help to keep track of menstrual cycles.
Fitness trackers can help in monitoring health at the workplace as they can easily indicate fatigue and stress.
The smart watches, which need to be synced to apps on smart phones, are also a fashion statement. The good thing about wearable technology is that it encourages people to get a fit body and show it off in style.
Motivation
"I have only recently started using the Garmin Fenix 6 X smart watch. It now helps me track exactly how many calories I am burning when I am performing a particular workout, such as strength training, high intensity interval, cycling and running," says Gaurav Jajodia, 39, a business professional, who visits the city gym Skulpt.
"This gives me a better understanding of my calorie expenditure, therefore leading me to count my calories while eating right to lose weight," says Jajodia.
The fitness tracker gives him a perfect record of steps, weekly updates and motivates him to challenge himself. "I can even share my progress with my personal trainer. An added feature is that it instantly alerts my emergency contacts when it detects a fall, giving me a sense of security," he adds.
But trackers and gadgets might make one too dependent on a specific aspect of wellbeing, feel some, leading to the neglect of other healthcare factors and ways of life.