The surprised look of Instagram faces
Why do the famous girls stare, with their eyebrows up in the air?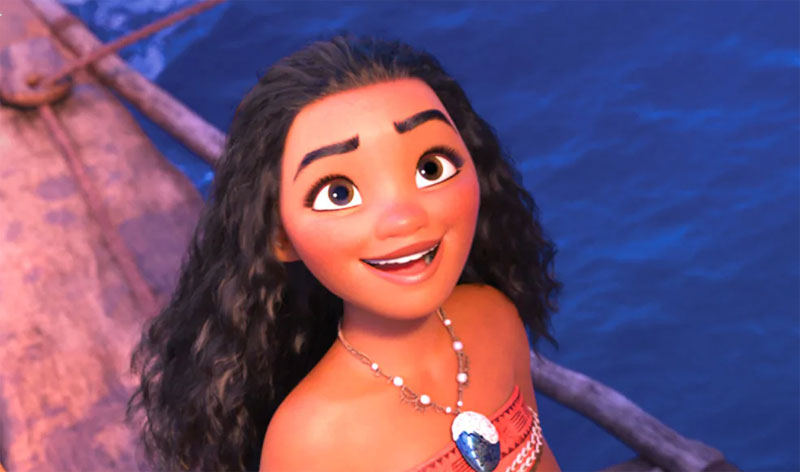 Disney princess Moana
Courtesy: www.princess.disney.com
---
Published 20.02.20, 11:17 AM
|
---
From my many months of staring at famous people with supposed brow lifts, I've learned to spot them by asking a single question: Does this person have Disney princess eyes?" writes Rebecca Jennings, author of the report 'How the brow lift went mainstream' on www.vox.com. "If the answer is yes — if her eyelids extend far beyond the normal human ability to appear surprised — she's likely had a brow lift." Brow lifts make the top half of a face look long and elegant, Jennings continues, as if designed in a 1940s animation studio by a bunch of nerds. "Naturally, they look amazing."
She mentions the Instagram account @exposingcelebsurgery, which names models Bella Hadid and Lily Aldridge, and pop stars Ariana Grande, Camila Cabello and Madison Beer and everyone in the Kardashian-Jenner clan in this connection.
Brow lift, a little facial manipulation with the help of Botox, known as the Botox Brow Lift, is becoming increasingly popular and affordable. One reason is the look itself, says Jennings.
"Opening the eyes gives people the impression that you're more interested, your eyes are open, you're focused. As opposed to somebody who has a brow that's lower and it looks like they're sleepy or not so interested. Interpersonal interaction is enhanced when somebody seems interested in you," a New York-based facial plastic surgeon is quoted as saying.
The other reason is the Instagram face, which really is Bella Hadid's.
"It's the uncanny hybrid of cat eyes, steel cheekbones, and bee-stung lips. As Jia Tolentino describes in the New Yorker, the look is 'as if the algorithmic tendency to flatten everything into a composite of greatest hits had resulted in a beauty ideal that favoured white women capable of manufacturing a look of rootless exoticism'. The ideal mix, one celebrity makeup artist told her, combines South Asian brows and eyes, African American lips, a Caucasian nose, and Native American cheek structure, all with an ethnically ambiguous tan."
Sometimes filters aren't enough.