Statement jewellery steeped in Indian tradition
Getting you a sneak peek of a dazzling display by Amrapali Jaipur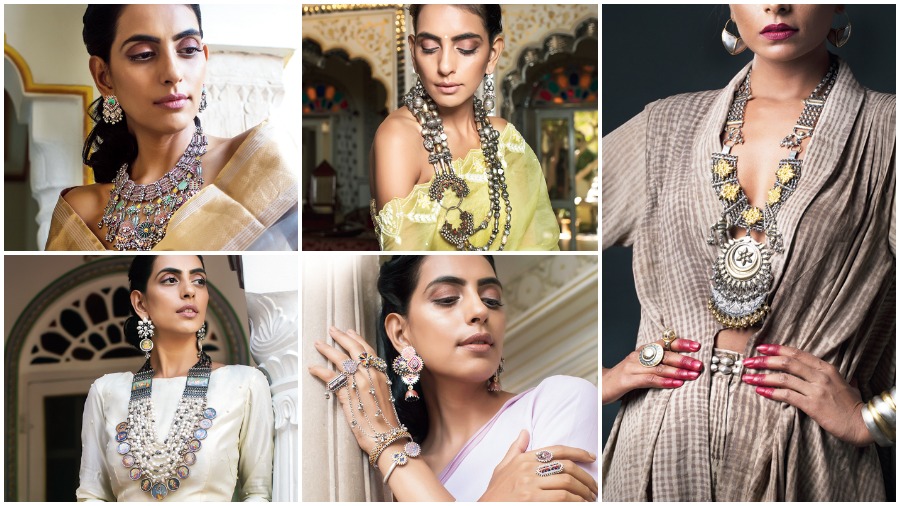 ---
---
Statement jewellery that's steeped in Indian tradition, launching modern dialogues. Amrapali Jaipur is showcasing a specially curated collection at Forum Courtyard Mall, ahead of World Heritage Day (April 18). Tarang Arora, creative director, Amrapali Jewels, tells The Telegraph what to expect.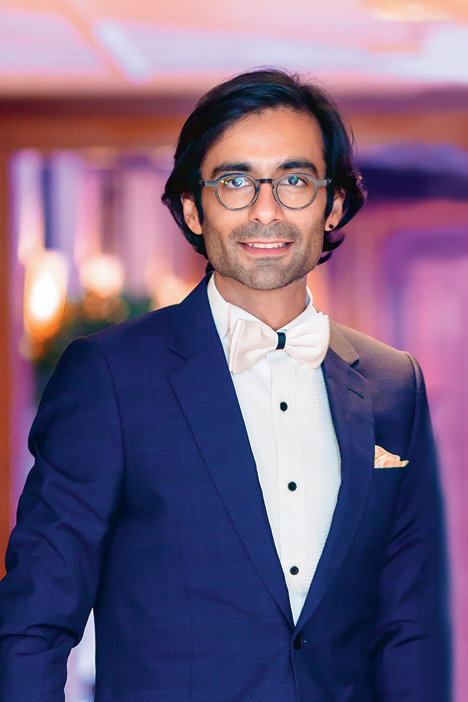 The jewellery looks stunning as usual. There must be a rich history behind the pieces. Can you take us through it?
The inspiration for the jewellery is taken from Indian civilisation, which is an integration of diverse and rich cultural heritage. Our jewellery represents different tribes of our country, starting from the motifs used in designing to how the jewellery is created, the artisans who work on the jewellery piece are the masters of their craft, which is learned, developed and transferred to them from the native towns.
How many pieces are you showcasing at Forum Courtyard Mall?
A limited edition of 200 pieces.
Since the showcase is a curation, how have you gone about it? What are some of the oldest designs and some of the newest ones?
All the pieces that we have are one-of-a-kind pieces created with an amalgamation of different pieces which showcase the heritage of India like the coin necklaces, painting necklaces and so on.
Heritage is almost synonymous with Amrapali. How has the brand blended tradition with the contemporary over the years?
Amrapali is a finest reflection of India's unmatched jewellery traditions and workmanship. We believe in reviving ancient art and preserving the historic craftsmanship of Indian jewellery and artefacts. We have combined classical tradition with modern interpretation, so while sticking to traditional roots we have added a modern twist in our designs.
How has the design process changed?
At Amrapali we have always focused on designing and all our jewellery are handcrafted. The process is the same but we have different pieces from different places because of the wider reach. A lot of our early pieces were folk and tribal jewellery bartered for in villages and have been reused for design. The people in the villages who were in possession of these pieces would have melted them and sold them and subsequently the craft would be lost. These pieces were bought by my dad and uncle at a higher price and are now displayed at the Amrapali Museum. We take a lot of inspiration from these pieces and develop new designs. Working with skilled artisans is great fun, as they are very talented in what they do and have good knowledge and great experiences to share. We have always encouraged them to preserve the old pieces or reform them than demolish them.
What is the brand's perception of a modern Indian woman and how she buys her jewellery now?
Any women who is confident and knows what she wants is the modern Indian woman, who is not afraid in her choices and is ready to experiment in her jewellery choices, is playful yet bold.
Calcutta is also very heritage. What is it that you love about Bengali jewellery?
Along with art and culture, the creative heart of India has been in Bengal. Up till now filigree work was unique with Calcutta karigars, the designs are now popular all over the country but the karigars are found only in Bengal. Bengali jewellery resonates well with Amrapali, as it's rooted in traditions yet have a modern outlook.
Rajasthan has been the brand's muse. Which other parts of India can be heritage inspirations?
India is a land of cultural diversity. Here you can find inspiration at places where you least expect. You can discover new things every day, be it the north or the south or east or west. India is a land of cultural integrations which are formed over the years, the art and architecture found at different monuments and temples, flora and fauna of the country have been a great source of inspiration.
What are five timeless pieces of jewellery that a woman can have?
A pearl necklace, a vintage cuff, playful jhumkis, a bold hasli and silver anklets.
Can you name one iconic personality who matches the ethos of the brand?
At Amrapali we never had a brand ambassador as we didn't want the brand to be attached to a particular face. Amrapali Jaipur is a celebration of the timeless Indian art of adornment. Our muse is "Amrapali", a royal courtesan said to have lived in ancient India. We are inspired by her timeless beauty, grace and charm. We don't feel that we have to associate with beauty in just one form, rather we try to make beautiful pieces which can be worn by beautiful women all over the world.
All about it...
What: Amrapali Jaipur's celebration of the World Heritage Day (special preview)
Where: Amrapali Jaipur, first floor, Forum Courtyard Mall
When: On till April 18, 11am-9pm