Nappa Dori turns 11 with a global vision to take India to the world
It's founder and creative director Gautam Sinha engages in a candid chat about the journey ahead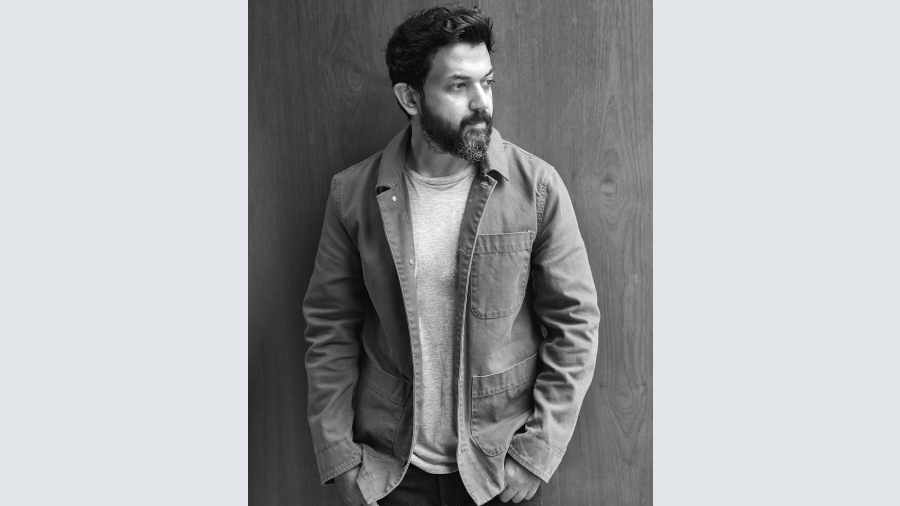 ---
Published 01.03.22, 04:50 AM
|
---
Classic. Old world. Minimal. That's the first impression one gets of 'leather goods company' Nappa Dori, meaning 'leather and thread', that champions the handcrafted. Founder and creative director Gautam Sinha is passionate about natural hues and tones. "It calms me," he says, when we call him to chat about the 'lifestyle and travel accessories' brand turning 11. The journey started in Hauz Khas Village in Delhi with products like bags, belts and wristbands, trunks. Over the years, Nappa Dori has only grown.
Gautam tells The Telegraph what the journey has been like and what lies ahead.
Clocking more than a decade is quite a milestone. Congratulations!
It has been quite a ride honestly, especially the last two years, but it has been an exciting journey altogether. It was a dream and I didn't even know if I'd survive one or two years. It's grown and done its thing. So, I can't complain.
The name sounds international...
The name came about after a while. I was planning to start this in 2008, but I started in 2010, just because of the name. I hadn't really locked down the name and earlier I was thinking 'The Fifth Battalion'... something a lot more regimental. One day I was sitting in my office and the two elements we work with at every level were leather and thread... which was lying on the table. 'Nappa Dori' has a nice roll to the tongue. Yes, you are right in the aspect that it sounds a lot more international as well.... After a bit of research and 10 years, I know it does mean something in Japanese... 'leather street'. 'Dori' in Japanese means street. It's a testament to the fact that I really like Japan.
There is a lot of warmth in how you present your products...
For sure. It's earthy hues. From the beginning we wanted to be a little more muted in its DNA and colour palette and be about peace and tranquillity. Leather on its own is pretty versatile and it looks the best in its natural forms and tones, is what I wanted to continue with. It had to be simple.
At heart, it's vintage-modern, right?
It is. When I did the first collection I didn't know what I wanted to do, to be honest. I wasn't planning to do a brand, but something to survive. When I did start this, I was inspired by the British Raj and Lutyens' Delhi. I was born and brought up here and those were the reference points I had. The little vintageness is because of the architectural references and also the fact that I wanted some amount of nostalgic value associated with the product and a timeless feel to it.
What kind of an India did you start Nappa Dori in and how has the lifestyle space evolved? 
There is a massive difference to be honest. When I started, at that point I think it was a pivot, when things were changing. If the market wasn't evolved enough and the Indian youth wasn't matured enough, I don't think I'd be where I am. It's a true testament to the fact that the Indian market and consumer is a lot more mature than we think. It is not for everyone's palette. It's minimal and at a premium price segment. And, it's an Indian brand at the end of the day. The mindset 10-20 years earlier was 'oh, we want to go to London and buy something'. But now the Indian youth is a lot more proud to carry Indian, which is a phenomenal change that has happened in the last 10 years.
What is your target audience?
In the first couple of years, the main target automatically was a lot of expats. Over the years, the market segment has completely changed for us. The youth is our main clientele, a person who is well-travelled and values design in a certain way.
How has the design process changed?
The bulk of the design still goes through me. I do have a team of talented designers, but it is not an extremely large team. Everyone who is in the company at this point of time has come straight from college and has come as intern and gradually grown in the company.
Who are your design inspirations?
I won't say it is a person... I get inspired by cities and how daily life goes around. I travel quite a lot and I am extremely influenced by the Scandinavian and Japanese way of life and how they perceive life. How do you think people are navigating their personal space in the last two years?
The last two years have been transformative in terms of how people are shopping firstly. A lot of things have gone online. The trend is how to make your personal space a lot more conducive to your work environment. Hence we started doing Dori Living as well. We are doing lifestyle and home decor products... smaller pieces which sit well in your house and have a personal touch to it.
How are people travelling now?
There is a massive shift in terms of the way people travel now and what they are expecting when they go on a vacation. We have seen a trend where people are more connected to nature. We have taken note of that and it will be implemented in our design language as well.
Will there be more emphasis on the living spaces in the coming years, given work-from-home will be a way of life for a while?
Definitely. That is something we have taken rather seriously in terms of lifestyle space and Dori Living is a testament to that. It is a new brand by itself because the range and scope of that brand is a lot higher. We are trying to be conscious about being sustainable.
Cafe Dori looks lovely...
It was started to let people understand and get evolved in our world in the total Nappa Dori DNA. It was a point of experience.
A lot of your travel inputs have gone into the menu, right?
Menu plays a big part and I have an OCD about certain things. It has to serve good coffee. We wanted to open it at seven in the morning and let people enjoy some nice eggs, a nice croissant, but that sadly is not the reality in Delhi. People get up late and most people get breakfast in bed. We have kept the eggs and we open it at 10am. The menu is pan-European. Wherever I go, I see and pick things which I think might work well for the Indian palate.
What else are you working on? 
I am super excited about footwear. We have launched travel luggage recently. Luggage is a product category that excites me and the way the world is going, I think people are going to be travelling a lot more.
Are you eyeing a global expansion?
Yes, the mandate is pretty clear that we have to be global. India is a very large market and we are proud to be here, but to be a global brand, we need to have our presence in a lot more countries. We have one in Covent Garden (London) and it has been a humbling experience... to stand your own ground over there is a testament to the fact that the product is really strong. It has given us confidence. Dubai is the next step. It is a tricky market because independent design hasn't evolved there that much. It's more luxury. Hopefully we'll be able to replicate the model we have done here and make a mark.