Kabir Singh girl Kiara Advani on what keeps her shining
A page from her pamper diary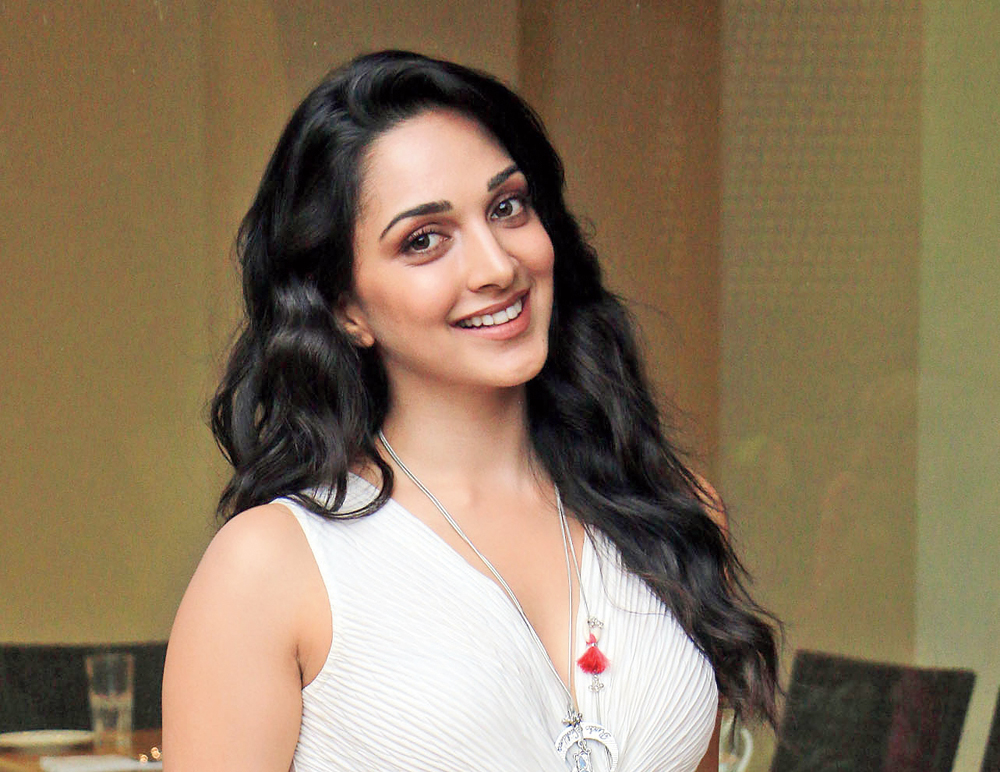 ---
---
Dewy-fresh Kiara Advani loves her cream and a no make-up look. We caught up with the Pond's brand ambassador for a quick beauty adda.
We are loving your no-make-up, fresh look in Kabir Singh. Though you are a minimal make-up person, this must have been a refreshing change…
I play a college student in Kabir Singh and a natural no-make-up look suits the character best. When it comes to daily make-up, I anyway prefer a fresh face and simple make-up with a lot of focus on my skin. Adding just a pop of colour on my lips or a dab of mascara on the eyes, that does wonders.
What are some of your favourite skin refreshers over the years, especially during summers?
My favourite hack this summer has been to refrigerate my Pond's Light Moisturiser! This way when I am back from a long day of shoot, I use the cool moisturiser on my face to soothe my skin and it feels wonderful! The moisturiser constitutes mostly water and is perfect for the summer, but I feel, thanks to its lightweight formula, you can even use it throughout the monsoon season!
Is there an on-the-go tip to keep your skin hydrated?
I think drinking enough water, staying away from oily food or heavy make-up that ends up clogging your pores and just keeping a light moisturiser and sunscreen handy can do the trick.

What do you incorporate in your summer skincare routine?
During the summers, your skin needs a lot more hydration, so along with your fluid intake, you cannot forget your moisturiser. The Pond's Light Moisturiser is my go-to product. I also make sure I use a good sunscreen with a good SPF factor.
How has your skincare routine changed over the years?
I've always been someone who believes in a daily skincare routine whether it is cleansing or moisturising. Especially now due to crammed shooting schedules and untimely sleep patterns, I feel a dedicated skincare routine and a healthy, balanced diet together has caused a great change in my skin.
A night ritual for your skin, they say, is of crucial importance. Do you follow any?
My night skincare routine is extremely important to me. After a long day, it is important to help your skin recuperate, and it's true that that your skin regenerates at night. After removing my make-up, I wash my face and then apply the Pond's Flawless Radiance Derma+ Serum and the new night cream from the range and turn it into a simple but very effective night-time skincare routine. It has really shown a difference.
What has been on your kitchen shelf over the years that you reach out to for beauty treatments?
My mother and grandmother have passed down great beauty and skincare tips that will be with me for a lifetime, like home-made masks with ingredients that are found in the kitchen.
What is summer make-up like for you?
When I am not shooting, I prefer a no-make-up look because it is essential to let my skin breathe, especially in the summer. A fresh face and a coloured lip balm are the only things you need.
Getting ready at work for a party is a constant struggle. What's in your make-up kitty if you have to rush from a party from the sets?
My handbag always has a few items that I believe are true essentials. My lipstick, kajal, perfume and my moisturiser. All of them are small enough to fit into my purse and are perfect for such emergency situations.