Fit care for your feet
You can use a pumice stone to scrape the dead cells out to get smooth feet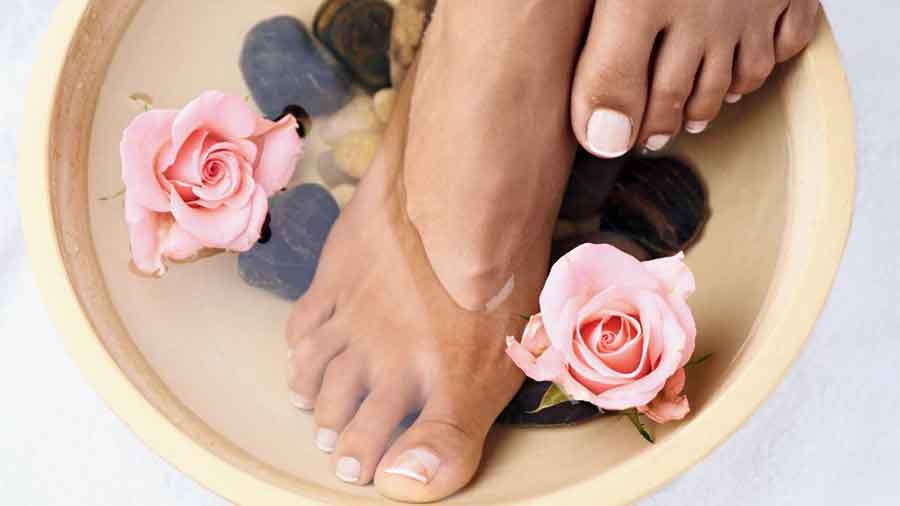 ---
Published 25.11.21, 12:15 AM
|
---
Your feet take care of your entire body. Do you take care of them?
Know the symptoms of dead or dry skin on and around your feet.
• Roughness around the heel
• Peeling of skin
• Bad smell from feet
• Itchiness around the toes
• Occasional burning sensation around the toes
• Occasional rashes
• Cracked skin
Here's what you have to do:
• Moisturise: Use a good moisturising cream or coconut oil. Apply it and leave it on overnight.
• Exfoliate your feet to remove the dead cells. You can use a pumice stone to scrape the dead cells out.  
• You can wear soft cotton socks to bed after applying a good moisturiser, as they help to lock in moisture.
• Use warm water to soften the dead skin before removing it. 
• You can use an Epsom salt soak, which is anti-inflammatory and also helps to improve blood circulation.
If you have time for none of the above, go for a regular pedicure once in a month or every 20 days.
The columnist manages Ishrat's Hair & Skin Studio, Lord Sinha Road, Calcutta. Contact @ishratansar