Gua sha stone massage
Part of ancient traditional Chinese medicine treatment, it is used to scrape the skin deliberately for special benefits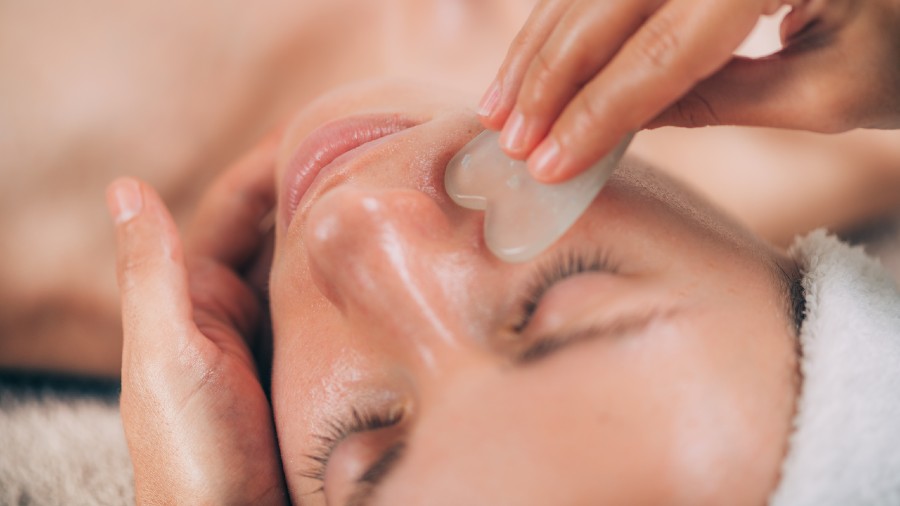 ---
Published 13.05.21, 04:07 AM
|
---
A most talked-about tool on social media is the gua sha stone face massager. A gua sha stone is part of ancient traditional Chinese medicine treatment. The massage is used to scrape the skin deliberately for special benefits.
Let's see why we can give this technique a try.
Benefits of the massager
1 Improves lymphatic drainage.
2 Reduces pigmentation if used regularly.
3 Gua sha works deeper for the skin since it creates friction. This friction releases facial muscle tension, which leads to brighter and healthier skin.
4 Firms and tones the skin if used regularly.
5 It also enhances glow, calms nerves and sends good vibes as it is made of jade or rose quartz, which have calming properties.
How to use the massager
1 Clean your face with cleanser or face wash.
2 Apply a toner.
3 Apply your face oil or serum. Hold the gua sha stone at the bottom of the jaw line at 45 degree angle and start dragging it upward direction towards your ear. Repeat it for both sides four to five times. Same goes for cheekbones to your ears and above your eyebrows towards hairline. Repeat this process at least twice a week and watch your skin transform.
The columnist manages Ishrat's Hair & Skin Studio, Lord Sinha Road, Calcutta