Designer Bibhu Mohapatra is a red carpet rocker
He makes them shine in his evening gowns; they seek him out to make a fashion statement.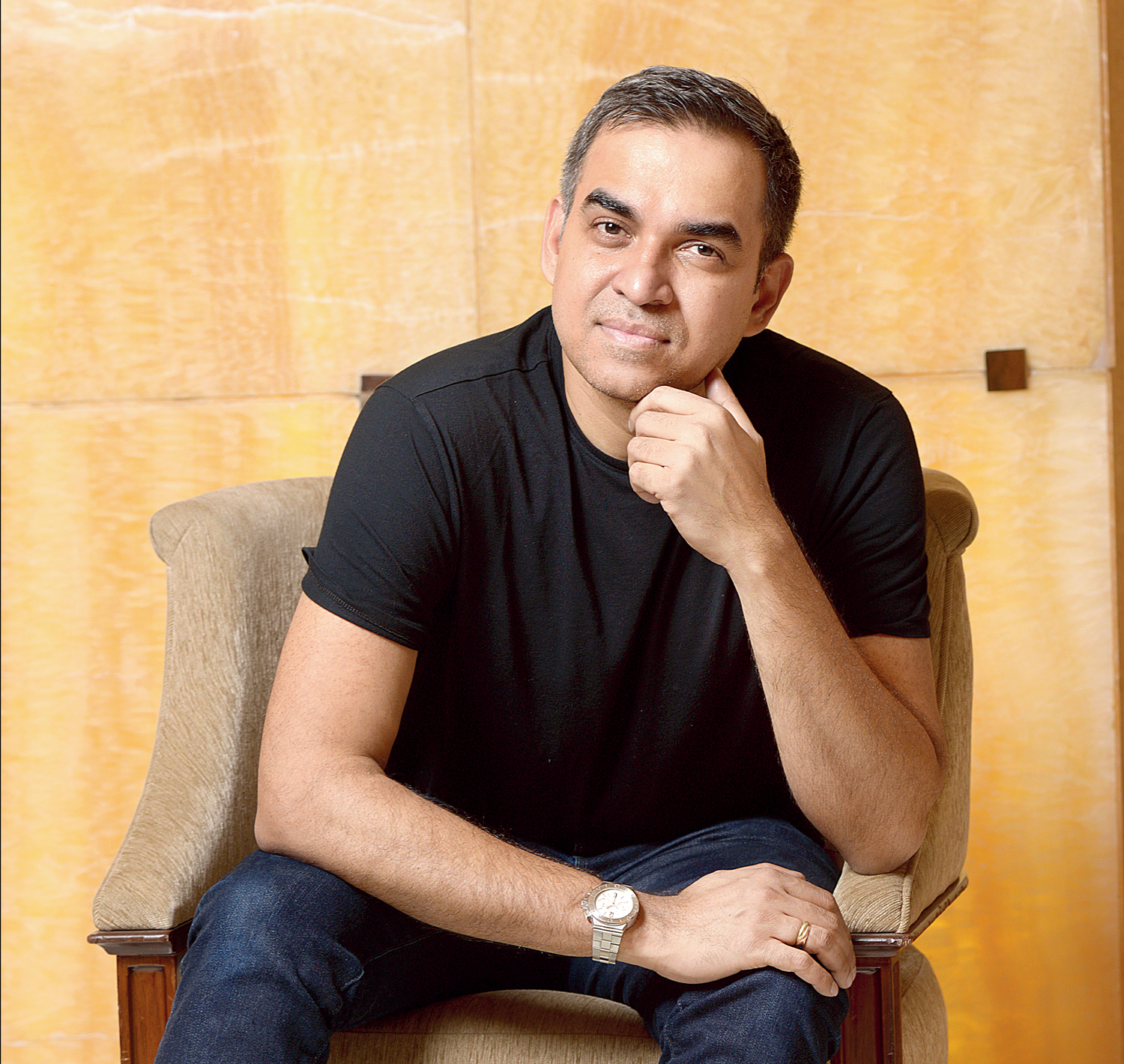 ---
---
You are possibly the only Indian designer who's most worn on the red carpet by Hollywood stars. After 10 years of meteoric rise, what does the road ahead look like for you and your label?
Well, we are about to celebrate the 10th anniversary of our label in February. With that we are making a lot of changes, because the reality has changed from when we started the business. The same things don't work any more. With the development of technology and information (dissemination), the world has changed, the consumer has the ultimate power.
We plan to start our manufacturing in India. We plan to go deeper into our ready-to-wear collection; our price points have to be sharper in each category so that we can cater to a broader audience. We are also trying to move our sales team to Paris, and then I'll launch the second phase of my fine jewellery line with De Beers. We want to make all these changes so that we are ready for the next 10 years and continue to be a global brand.
I am thinking of starting manufacturing in Mumbai, where I work with a few artisans already. The ultimate plan is to start manufacturing in Odisha, but I have to put a few things together for that. The plan is to identify a group of people I can work with, and train them and learn from them as well, in Odisha, maybe in 2020-21.
Odisha has a variety of indigenous craft forms that are popular across India. Which crafts from the state do you love? Have you incorporated any in your work?
The patchwork, the ikat, the tie-and-dye, all the hand-weaves, the silver filigree work, the temple art… there is so much to draw from this state. When I was growing up, I was surrounded by those. I took it for granted a little bit, but when I left Odisha all those things became alive for me much more. In very subtle and modified ways, I use these crafts, like the embroideries and the patchwork, in my work.
How did you get interested in fashion design, growing up in Rourkela?
My mother taught me how to sew and that's how it all started. The idea of designing clothes and fashion was too foreign but thanks to these glossy magazines that I could read, I could sort of imagine what I could be doing and be happy, and designing clothes seemed like the thing.
I had the support of my parents from day one. They were very traditional people but they really knew how to encourage their kids. Even though none of us knew how one makes a living by designing clothes or becoming a fashion designer, they sort of believed in my passion, my drive towards this trade, so they supported me through and through, even during the whole preparation to go to New York and study.
We have not seen too many fashion designers from Odisha making it big in the national scene. What do you think could be the reasons?
Calcutta... West Bengal and other states are much more progressed compared to what Odisha was maybe 20-30 years ago. But the time has come for Odisha to shine. It was not mainstream to become a fashion designer in Odisha when I was growing up. In Odisha, even in the rest of India, there were very few fashion schools. I think I am just lucky that I started chasing my passion at the right time and I have been very fortunate with the people that I have met and the opportunities that I have got. But yeah, I think the creative economy of Odisha is about to be explored.
Tell us about the Make in Odisha Conclave, which has brought you home...
It's about bringing the communities together. Communities that define Odisha — its attributes, its craftsmen, its tribal people, its industrial belt, people who have invested in it. Overall, this is to encourage entrepreneurship and investment within Odisha. I was invited by the chief minister of Odisha, Mr Naveen Patnaik, to come and have a conversation and do a fashion show.
I am showing my latest collection, my fall-winter 2018 collection, infused with some of the textiles and saris that I have done with the weavers of Odisha. The saris are draped on the models in a very modern way, to show that textiles can be made glam and they can be a success in the higher fashion arena.
You studied fashion in New York and worked with houses like Halston and J. Mendel. What has been your biggest learning from these stints?
You learn that team is everything; a good, supportive team is essential to do anything. To build a team, inspire them and encourage them is a leader's role and that's the most important thing one could do when one starts a business of their own.
Do you think you were able to make it big globally because you stayed back in New York? Would it be a lot more difficult for a designer based in India to reach that level?
I would say that a lot of Indian designers are making waves, but of course if you are in New York you have access, to people you want to be associating with. That is one thing that works in favour of designers working out of New York. But India is catching up very fast; there are some incredible designers who are doing their own thing and they can be credited with more than many designers based out of New York. There are a lot of exciting things happening in the Indian fashion scene.
Rahul Mishra is a good friend and Sabyasachi (Mukherjee) has done incredibly well. These are two people I like and I think they have their unique vocabulary in what they do.
If you were to settle anywhere else, which city would it be?
I think Calcutta. It's a place that has a lot of memories for me. My dad went to school there, he studied engineering in BE College in Howrah. And growing up in Odisha, that was the nearest metro. Even now, Calcutta is such a mystical and spiritual place, where people love its heritage and they hang on to it. They love their artistry and are proud of it. There's chaos. It is chaotic but within that there is so much depth. It is quite fascinating.
When I was readying to go to New York, I would go to Calcutta for some of my preparations. I was there a year ago when I launched my jewellery line. I remember going there for the first time to shop for my sister's wedding.
What do you miss about India? Is there anything you don't miss?
I come a couple of times a year now, but hopefully that will change and I will come more often. I miss its people, its food, its crafts… but mostly people. What I don't miss is the difficulty of getting things done and the system overall. Although things are a lot better, there's a lot of improvement needed… just to get simple things done.
What do you love most about your life in New York? How does the city inspire you to design?
New York is one of the most creative places. You meet people from all walks of life, from all parts of the world, and the incredible stories that people bring... that's what gives me my creativity. All the stories and people that I meet go into my thought process and New York allows you to do that. Everyone has a vision and everyone has something they are passionate about. So all those things make my experience of living in New York really special.
You are known for your beautiful red-carpet gowns. What goes into making a perfect evening gown?
The fabric of course, it has to be right. If it is natural it has to be silk. If it is man-made it can be something matte and drapey, like a triacetate, something that will hold all the embroidery and embellishments. The colours are very important for dressy pieces. I personally like jewel tones very much on the red carpet, whether it is ruby, emerald, amethyst or sapphire. All those colours work very beautifully. Also, sometimes very ethereal non-colour colours like sand, bone and ivory and sometimes a combination of those make beautiful red-carpet moments.
You have dressed some of the world's most influential women. Any favourites?
My personal favourite is Michelle Obama for sure because I am inspired by her, who she is and who she stands for. Red carpet-wise, I just recently dressed Viola Davis and she wore a white embroidered dress and she looked stunning! It was double excitement for me because she is beautiful and she is a brilliant actor. I am inspired by her work, so when this happens I am over the moon.
Raised in a traditional Odia family where the concept of fashion designing was "foreign" and no one had a clue "how one can earn a living by designing clothes", Bibhu Mohapatra's clientele today comprises many Hollywood A-listers and a clutch of power women — Viola Davis, Kendall Jenner, Jennifer Lopez, Emily Blunt, Lupita Nyong'o, Priyanka Chopra, and of course Michelle Obama, who in 2015 alighted from Air Force One in a floral-printed knee-length dress topped with a jacket on her maiden trip to India as the first lady of US.
After a masters in economics from Utah State University, Bibhu, a Rourkela boy, changed track and enrolled at the Fashion Institute of Technology in New York, giving in to his childhood dream of designing clothes. The course landed him stints in American fashion design houses Halston and J. Mendel, and life, for Bibhu, has never been the same again.
As his label completes a decade in February, Bibhu is busy charting his course for the next 10 years, in keeping with the changing nature of the fashion industry. t2oS spoke to the down-to-earth designer on phone when he was in Bhubaneswar recently for the Make in Odisha Conclave 2018, organised by the government of Odisha, department of industrial promotion and investment corporation.
HIS FAVOURITE
Personal style: Casual comfort.
Colour: Blue... navy blue.
Accessory: Earpods.
Film: All Satyajit Ray films.
Music: Old Bollywood classics... maybe the '70s and '80s classics with Gulzar, R.D. Burman, Lata Mangeshkar and Asha Bhosle.
Author: Jhumpa Lahiri.
Step in the designing process: Sketching.
Thing to do when not designing: Cooking.
Bollywood stylista: Rekha.
HIS VERDICT
Priyanka Chopra: Sophisticated
Michelle Obama: Confident
Kendall Jenner: Street
Jennifer Lopez: Sexy
Lupita Nyong'o: Ethereal