Spruce up your workstations with some green tips from Monika Poddar
While most of us children and adults alike remain chained to our desks and makeshift workstations, we can easily add greenery to our lives by adding them to these spots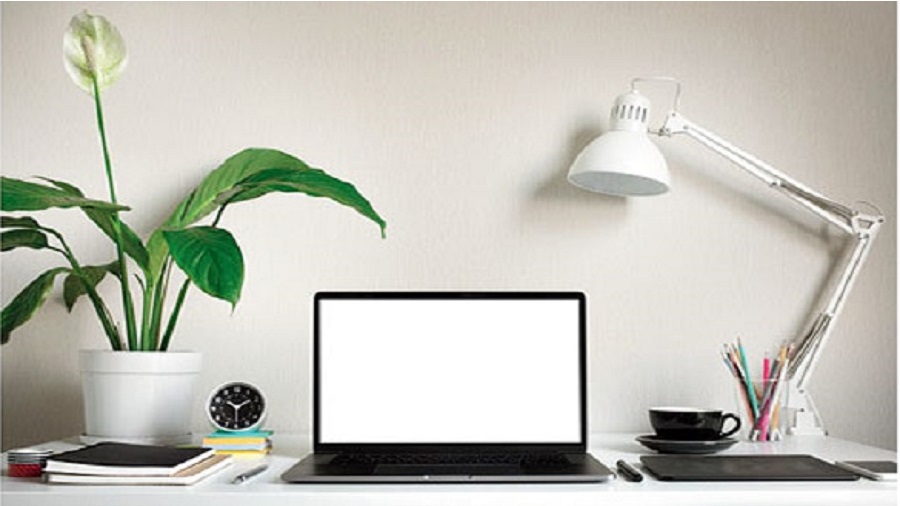 ---
---
Amidst all the anxiety, fear, work-from-home, deadlines and no activity that involves going out and taking a break from the daily routine, we often find ourselves being exhausted too easily. So how do we find an escape? That's where greens come in handy in order to bring you that composure and relaxation your brain needs. While most of us children and adults alike remain chained to our desks and makeshift workstations, we can easily add greenery to our lives by adding them to these spots.
Start small
With small, handy table-top planters, you can easily accessorise your desks with beautiful greens. Considering the space crunch with files and stationeries, a corner with a potted plant is sure to cheer you up and give your eyes the much needed off-screen break.
Mind/health boosters
Green corners at home are not just for working professionals but also for homemakers. Essential shopping, screen-time and chaos have all gone up. The only way to strike the right balance is including more and more alluring greens corners, air-purifying plants or oxygen bombs as I lovingly call them.
Substitute outdoor time for kids: For the ones who always went outside to play, being locked down cannot be easy. Take your children off their screens by getting them their personalised pots and plants and making them care for them.
Customisation
Plants add aesthetics to your decor, especially if you personalise them with customised pots. Some plants have a lovely smell and act as a natural deodoriser. It energises your surroundings, making it tranquil and an engaging space.
Types of plants we can keep
Jade: Known to bring good luck to owners, are easy to care for and are best for sunny windows.
Chlorophytum: Known for its attractive foliage, this is a great fit for an air-conditioned room with low light.
Sansevieria: A highly recommended indoor plant with zero maintenance needed.
Quick care guide
Keep the plant in natural indirect light.
Keep it well-drained.
Keep the soil fertile and do not overwater.
Poke your fingers 2/3 inches in the soil to check moisture.
It's love that they need the most, and in return, they are willing to spread loads of positivity, happy air, fresh vibes and a whole new atmosphere.
Monika Poddar owns plant boutique Chlorofyl. Reach her on Facebook @ChlorofylKo