On International Men's Day, Twitter asks what it means to be a man
Men's mental health is in focus this year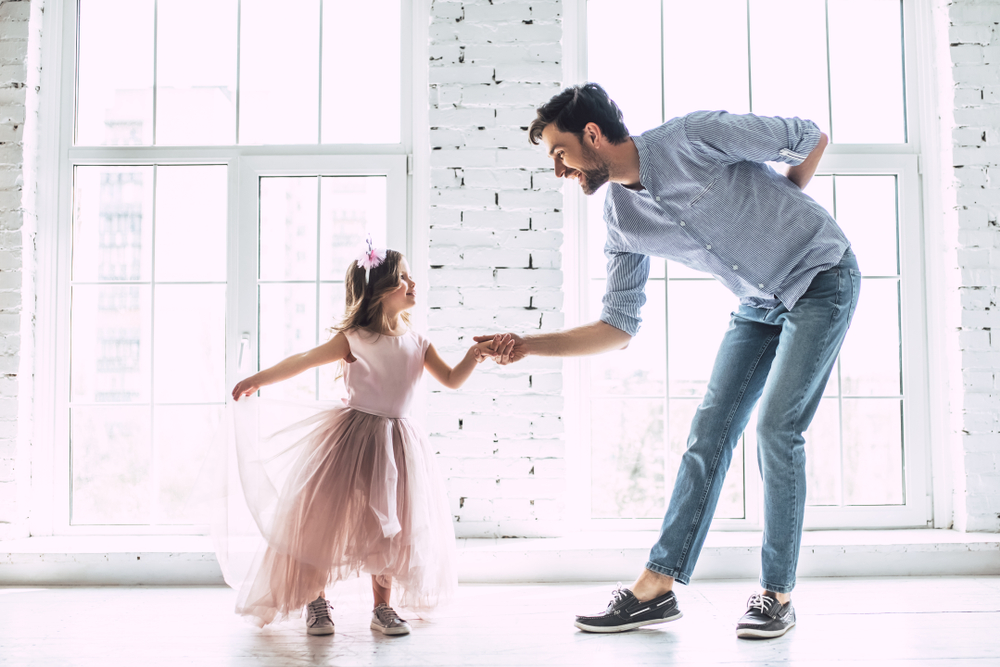 ---
---
Yes, #MenToo!
International Men's Day is celebrated on November 19th every year to put the spotlight on men and raise awareness on men's issues globally. Twitterati tried to ask what it means to have a day for men, and answer what it takes to be a man.
On #InternationalMensDay I'm thinking about how the patriarchy hurts everyone, including masculine people.

— Julie Cohen (@julie_cohen) November 19, 2019
Being a man has absolutely NOTHING to do with being 'manly' nor 'masculine'.

It has EVERYTHING to do with being honourable, respectful, caring, hardworking, compassionate, vulnerable and not afraid to express your emotions.

Let's amplify that message on #InternationalMensDay 🙌🏼

— Ranj Singh (@DrRanj) November 19, 2019
For all those who asked 'Well when's #InternationalMensDay then?' It's today.
Good day day to think about the good guys in your life- your dad, your mates, your professional mentors- and reflect on why you love 'em! pic.twitter.com/NLjNThX1ZP

— Tim Hatfield (@timhatfield87) November 19, 2019
The day is celebrated as anti-sexism day in many places around the world, and focuses on men's and boys' health, improving gender relations, highlighting discrimination against men and promoting male role models.
Men's mental health is in focus this year, with positive, inspirational tweets flooding Twitter to lift up the fellow man. In India, at least 6.5 per cent of the population suffers from some form of the serious mental disorder, says the WHO. The average suicide rate here is 10.9 for every lakh people.
I couldn't not repost this from @allontheboard. Today is #InternationalMensDay and let's all continue to talk about real emotions, real feelings and real problems with our mental health.

Let's not man up, let's open up 🖤 pic.twitter.com/d4vSbVRp7L

— 𝙷𝙴𝙽𝚁𝚈 𝙵𝚁𝙸𝙲𝙺𝙴𝚁 (@HenryFricker) November 19, 2019
Happy International Men's Day!💙
To #equalism #InternationalMensDay #InternationalMensDay2019 pic.twitter.com/XoXvQXwrQr

— Souparno Sarkar (@DrSoupy) November 19, 2019
Don't be afraid to Speak up. And try not to ever call people soft, weak or tell them to man up if they are down or struggling. #InternationalMensDay https://t.co/PmCiSzL0F4

— Darren Parkin (@Darren_Parkin) November 19, 2019
But there were also those asking the hard questions. TV presenter Tim Cocker shared a set of statistics, asking why men account for a large percentage of suicides and violent crime victims, among others.
Instead of the sarcastic "hot takes", let's consider solving why men account for

78% suicides
95% deaths at work
85% homeless/rough sleepers
3 year lower life expectancy
66% of violent crime victims
96% of parents fighting access to children in court#InternationalMensDay 👊

— Tim Cocker (@cocker) November 19, 2019
Senior British Army soldier Glenn John Haughton talked about the importance of sharing, listening and normalizing conversations about mental health, fitness, resilience and wellness.
The date and event may change, but the message doesn't. #InternationalMensDay is on 19 Nov, please help me to continue breaking the stigma and driving the importance of mental strength, fitness, resilience & wellness. Talk, share, listen & normalise the conversation. #TimetoTalk pic.twitter.com/kn7LIU7DDq

— Glenn Haughton OBE MBA (@SEAC_Defence) November 18, 2019
The Army has a culture of support, teamwork and easy access to physical and mental healthcare and counselling but still relies on people to ask for help. This #InternationalMensDay save a life, reach out, help a mate speak up, get help yourself. Are you alright mate? #Movember pic.twitter.com/n40LfInFaw

— The Army in London (@ArmyInLondon) November 19, 2019
Scottish writer and activist Sara Sheridan of the Mirabelle Bevan mysteries' fame, took to history to talk about Sir Walter Scott, a male 'ally', who was one of the discerning few male authors who appreciated the idea of a woman writer, and women's writing.
For #InternationalMensDay - a thread of amazing Allies. First, Sir Walter Scott who supported several female writers including Susan Ferrier who found the 'burden of authorship' heavy. Scott called her his 'sister shadow' & said she was a better writer than him. (she was!)/1 pic.twitter.com/YmX4RmdtKI

— Sara Sheridan (@sarasheridan) November 19, 2019
On #InternationalMensDay, a reminder that the battle is against patriarchy. If you're against patriarchy, you're an ally.

— #MeTooIndia (@IndiaMeToo) November 19, 2019
But is all this really a reason to celebrate? Young adult writer Christi Daugherty thinks not.
The significant gender gap prevailing worldwide has been portrayed by the Global Gender Gap Index of the World Economic Forum (WEF) since 2006. According to the 2018 report, India is ranked 108th among the 149 participating countries with an overall gender gap index of 0.665. The higher the value of an index, the lower the disparity.
As far as I can tell from income levels, employment opportunities, career advancement, the make up of the government and the judiciary, every day is #InternationalMensDay.

— Christi Daugherty (@CJ_Daugherty) November 19, 2019
Relax girls, it's #InternationalMensDay. Which means you don't have to be nice to the men in your country.

— Tyrannosaurus Banks (@ArundhatiGhosh1) November 19, 2019
Netizens tried to argue that 'every day is men's day', especially in India where women are still not free, and are denied basic rights. But the idea of International Men''s Day is not about the men at the top, but the men at the bottom, struggling with issues that are otherwise overlooked, or not taken seriously.
"We apologise for the temporary interruption to #InternationalMensDay. Normal service will be resumed at midnight"#InternationalWomensDay⁠

— David Schneider (@davidschneider) March 8, 2019
The next #InternationalMensDay will be November 19th, just like every year. It's especially needed when privileged women like Cathy think it's about men at the top, when anybody with half a brain knows it's about men at the bottom: the suicidal, under educated etc https://t.co/hAErSlXgxI

— Martin Daubney MEP ➡️ (@MartinDaubney) December 1, 2018
Open up more than man up. #InternationalMensDay pic.twitter.com/8iJdPNJosp

— Yapa (@YapaApp) November 19, 2019
Apart from the purpose of the day, Twitter filled up with heartwarming posts that were a delight to read. The idea is to 'open up' more than 'man up', one of the posts read.
Rapper and author Zuby shared pictures with his daughters, saying 'The future is male and female'.
The future is male and female! 😃#InternationalMensDay pic.twitter.com/lXl5OfyZAj

— ZUBY: (@ZubyMusic) November 19, 2019
Open up more than man up. #InternationalMensDay pic.twitter.com/8iJdPNJosp

— Yapa (@YapaApp) November 19, 2019
In school I was told: "Flowers are for girls."

Thank God I never listened.#InternationalMensDay pic.twitter.com/rWAfgZdvZO

— James Wong (@Botanygeek) November 19, 2019
Of course, there were also some hilarious men's day memes that made the rounds, and some that were just not funny. Many were upset that there was no special Google Doodle for the occasion, and that leading online shopping sites like Flipkart and Amazon don't have a men's days sale. 'If we want to pamper ourselves for at least a day, is it not acceptable?' asks Indranil.
Dear @Flipkart @amazon,
May I know why there is no campaign or special offer for Men's Day?
Is it because the day doesn't expect attention or is it because the day is not a propaganda?
If we men want to pamper ourselves at least for a day, is it not acceptable?#WeToo#MensDay

— Indranil Dutta (@iamindrad) November 19, 2019
Have fun, guys! 😂 #InternationalMensDay pic.twitter.com/2ZW30iDJfP

— Anjali B. (@TheWayfarerSoul) November 19, 2019
Happy International #MensDay ! 🥓

Remember that the day is not intended to compete against Woman's Day, but is for the purpose of highlighting men's experiences. #MensDay encourages men to teach the boys in their lives the values, character and responsibilities of being a man. pic.twitter.com/8MJfd0ul72

— King Of Slackers (@TobbeTiger) November 19, 2019
And then there's Piers Morgan.
You're womansplaining me on how to celebrate #InternationalMensDay? Wow. https://t.co/Bax2gIrt3N

— Piers Morgan (@piersmorgan) November 19, 2019