Meet Jyoti Jain, the new FICCI FLO chairperson
Jyoti Jain, joint managing director, TT Ltd, is taking over as the new chairperson of the Calcutta chapter of FICCI FLO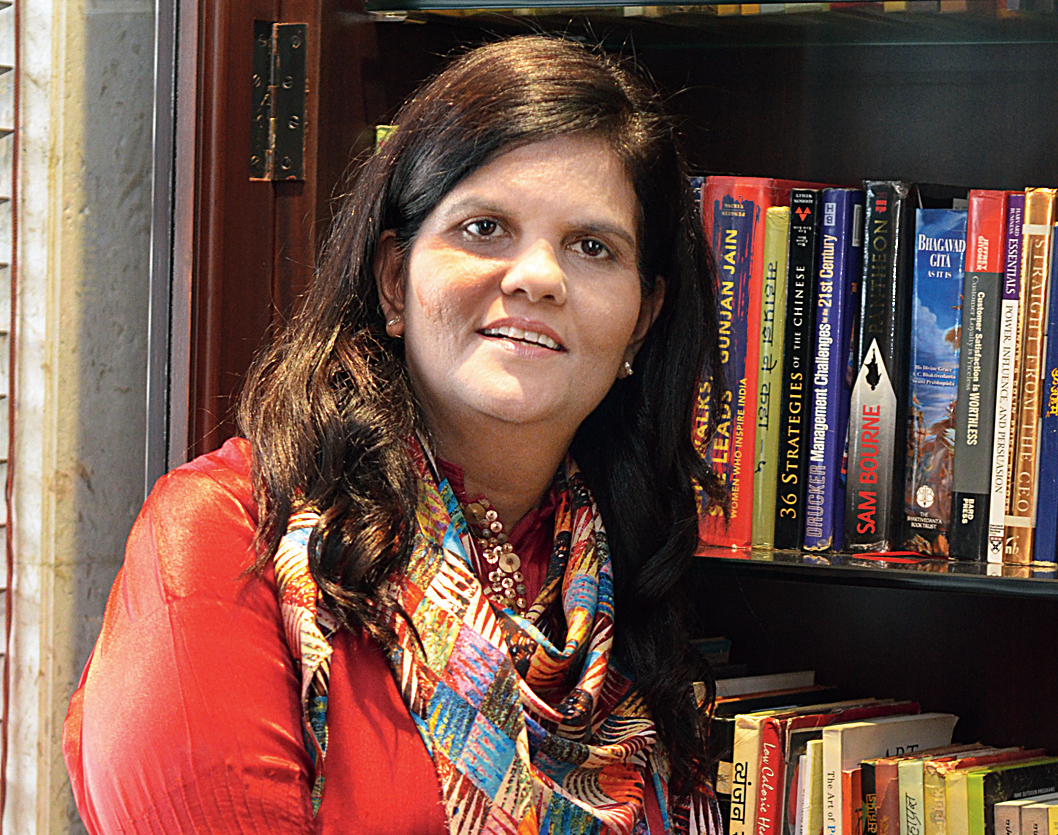 ---
---
Tell us how your association with FLO began...
My association started about seven years ago. I am a Delhi girl and FICCI is a very prominent organisation there. So I have always been hearing about it and our company was always associated with it. When I came to Calcutta, I joined in 2012-13 and became quite active in two-three years. And now, I am here as the chairperson for the year 2019-2020.
What are some of the events that have stayed with you over the years?
Most of the events have been a learning curve for me because there have been very diverse events. The Priyanka Gandhi, Kiran Bedi and Smriti Irani sessions were quite insightful.
As the new FICCI FLO chairperson, what is your theme this year?
The main FLO theme is "The power to empower" and to carry this forward, I have kept the theme for this year as "Enlighten. Engage. Empower". I want to enlighten our members through various workshops and programmes and I want the members to be very participative this year so that they engage and after all this, the main aim is women's empowerment.
What are some of your objectives this year?
We have about 570 members and the city chapter of FICCI FLO is 18 years old, with 20 committee members. I want a year with a difference and one of my main objectives is that because there are a lot of entrepreneurs among our members, I want to start a digital showcase of our members' businesses, which we are naming as FLO Sheroes, through which we'll have weekly posts about what our members are doing. So that our member community, along with others also find out what we are doing. This way, the entrepreneurial skills of our members will also be elevated. For empowerment, we are focussing on skill development and are trying to tie up with the state government for the same. We also have a mentorship programme called Swayam to help ladies to grow their businesses and I want to carry this forward.
Tell us a little about yourself...
I am a very enthusiastic and hands-on person who always wants to try out new things. I did my graduation from Delhi University and also did a course at the National Institute of Fashion Technology. We are into textiles and I started working with my father right after college. I have been involved in business for the last 26 years and when I shifted to Calcutta after my wedding, I started looking into the family business. Our company (TT Ltd.) is into textiles — from fibre to fashion and I am the joint managing director. I love travelling and reading and I am a mother of two children. A woman is always a multitasker and that's what I am going to this year too.
What are some of the challenges that you're anticipating for this year?
I believe time-management and prioritising will be crucial this year. As a woman, I have already been managing work and home for years now. I am very optimistic that I shall be able to overcome any challenge because of my dedicated team and my family support.