The Telegraph brings a list of fan favourite monsson melodies
What are the songs on your playlist this monsoon season?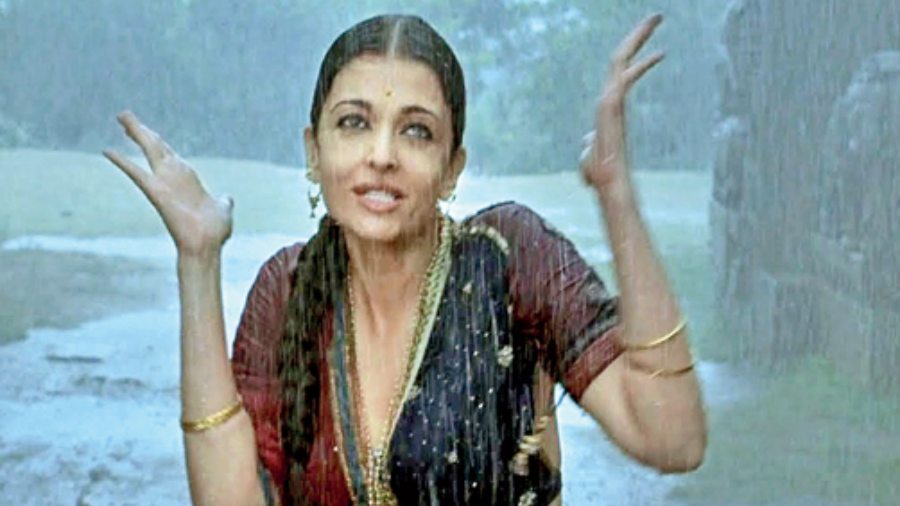 ---
Published 31.07.22, 03:22 AM
|
---
The songs that are always in my monsoon jukebox are Mitti di khushboo by Ayushmann Khurrana, Abhi abhi toh mile ho by KK and Shreya Ghoshal, Tum se hi by Mohit Chauhan, Zara zara bahekta hai from Rehnaa Hai Terre Dil Mein and Jao pakhi bolo from Antaheen.
Swagata Das
Monsoon has its own romanticism and perfect music adds more charm to it. We pluviophiles always feel and love to listen to the music of the rains... and some songs in our playlist make this feeling more delightful. In my monsoon playlist the songs that are constant are:
1) Mon mor megher sangi
2) Pagla hawar badol dine
3) Ghanan ghanan
4) Rimjhim gire saawan
5) Barso re.
Puhabi Das
The songs on my playlist this monsoon are:
1. Ghanan ghanan (A.R. Rahman),
2. Zara zara bahekta hai  (reprise by JalRaj),
3. Kichhu kichhu kotha (Arijit Singh),
4. Ye zamin gaa rahi hai (Amit Kumar), and
5. Mon mor megher sangi (Rabindrasangeet).
Chirasree Sadhu
I love the rains, so monsoon is my favourite season. I have an entire playlist which is perfectly suited to this season. The songs are:
Barso re: It's a childhood favourite and the video has amazing aesthetics and Aishwarya Rai's dazzling beauty and mind-blowing semi-classical performance. This song has always topped my list of monsoon songs.
The others are Until I Found You, Ei meghla dine ekla and Bhage re man.
Proyukta Chatterjee Monsoon is surely one of the best seasons of the year for relishing  the sweetest memories of the past with a cup of coffee and the list of endless treasured songs in the background. Some of my all-time favourites that I have in my monsoon playlist are:
1) Pata jhora brishti from the film Chaplin,
2) Kaun tujhe from the film M.S. Dhoni: The Untold Story, and
3) Shayad by Arijit Singh from the film Love Aaj Kal.
These songs soothe my nerves and connect me to this beautiful season.
Sampreeti Surai
My all-time favourite monsoon songs which are always on my playlist are, Rimjhim gire saawan sung by Kishore Kumar in the movie Manzil, Bristi Bristi Bristi  by Lata Mangeshkar from the movie Sonar Khancha, and the Rabindrasangeet Rim jhim ghana ghana re.
Mohua Sen Dasgupta
The songs I like to include in my monsoon season playlist are:
1. Patto ka hai jisme janam/Pata jhora brishti bolo,
2. Rimjhim e dhara te  from Premer Kahini,
3. Rozana from Naam Shabana, and 4. Tip tip barsa paani.
Shreya Patari
The songs on my playlist this monsoon season are:
1. Rimjhim barse badarwa,
2. Barsaat mein humse mile tum,
3. Sawan ka mahina pawan kare shor, and
5. O sajanaa barakhaa bahaar aiyee.
Monsoons are associated with a lot of lovely memories and these songs take me back to all of them!
Ghanshyam Mundhra
The monsoon season sends forth romantic vibes. So, surely, the hit romantic songs would be the first on my playlist. Barsaat ki dhun and Sun sun barasat ki dhun always rings in my heart. Kishore Kumar's Ek ladki bhigi bhagi si lifts my mood always when I hear it. KK's demise is saddening. I love his songs like Alvida and Pyaar ke pal. They are evergreen songs for me. 
Atreyee Chowdhury
Monsoon always reminds me of hot pakoras and music. The songs that are musts in my monsoon playlist are Ek ladki bhigi bhagi si and Sach keh raha hai deewana by KK. Not only was KK one my favourite singers, the song is special for me as my husband dedicated it to me.
Snigdha Dutta
My playlist in this monsoon season includes the following songs:
1. Esho shyamalo sundaro,
2. Shangangagane ghor ghanaghata,
3. Jharo jharo borishe bari dhara,
4. Rimjhim gire sawan, and
5. Raag megh malhar.
I think these songs perfectly reflect the mood of the season.
Satinath Pal
I think the ultimate essence of the monsoon season could be felt with Rabindrasangeet, particularly songs like Aaji srabanghanagahan mohe, Shangangagane ghor ghanaghata or Aaj shraboner amontrone make me a megher sangi (companion of clouds). They are the musts on my playlist this monsoon season.
Pratika Sanyal