Iman Chakraborty dropped a new song Aigiri Nandini on her birthday (September 13). Composed by her husband Nilanjan Ghosh, the song talks about how the women of today represent naari shakti (women power). They are very capable when it comes to multitasking. The song portrays the concept of women empowerment.
Within a few hours of its launch Aigiri Nandini notched up more than 1.5 lakh views and is currently trending on YouTube.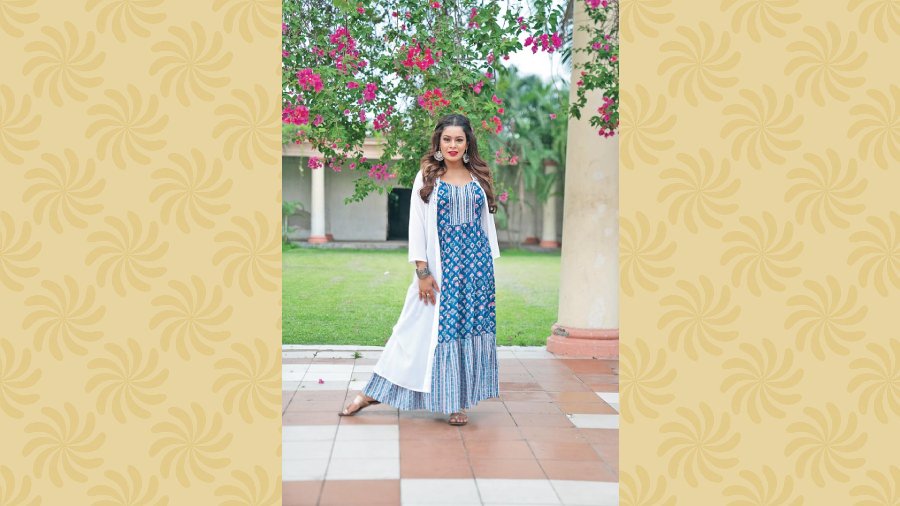 "I am extremely happy and grateful that Aigiri Nandini has released on Saregama Bengali's YouTube channel on my birthday. Nilanjan and I created this song with a lot of care and Saikat penned the lyrics. This is an agomoni song which has been made keeping in mind the concept of women empowerment," said Iman, who cut a cake at Soul — The Sky Lounge.