Tour to revive Chandernagore's 'intangible' heritage
This less-known Bengal town is steeped in colonial history and the fight for freedom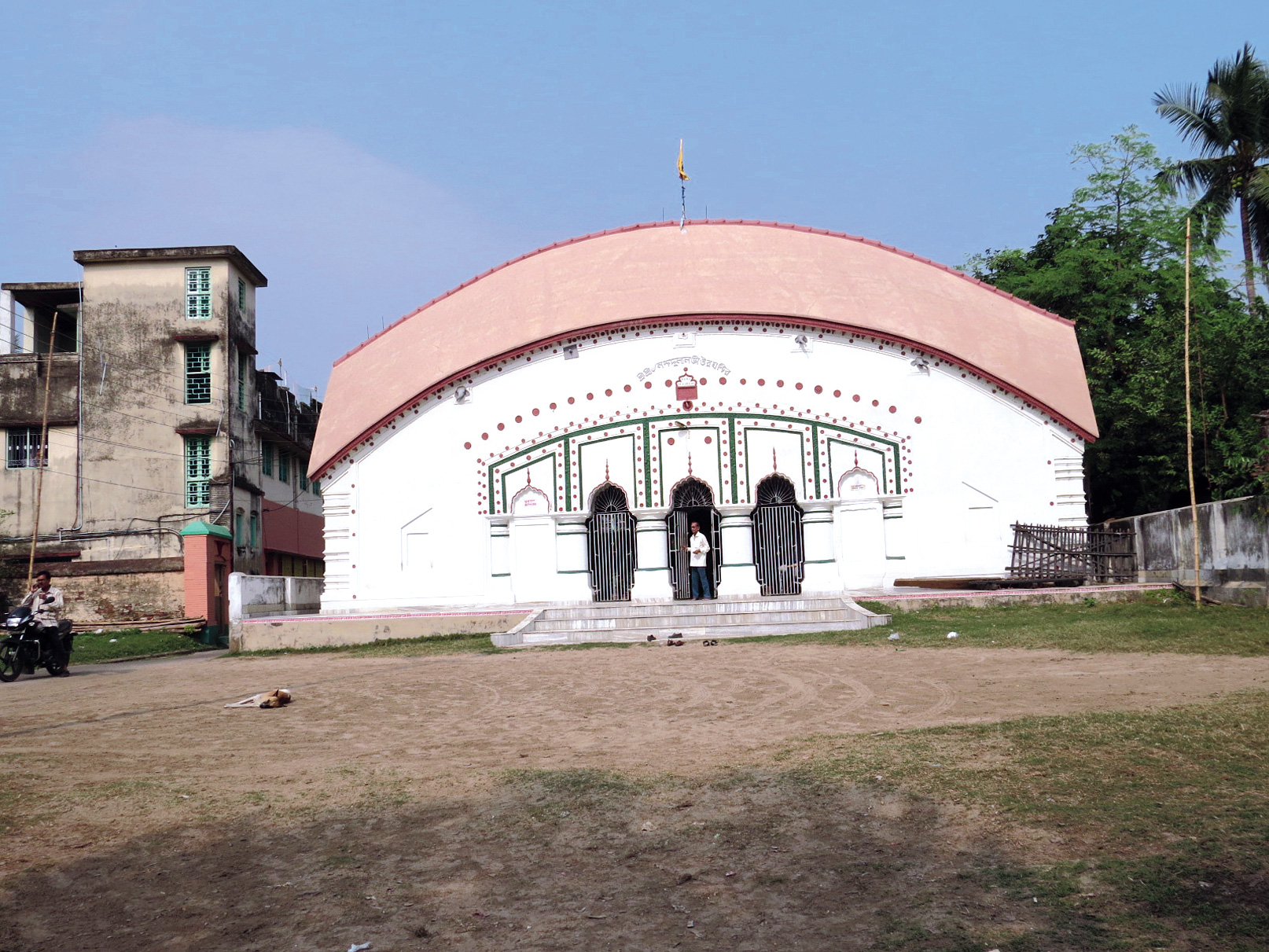 ---
Calcutta
|
Published 18.12.18, 09:12 PM
|
---
Some members of a non-governmental organisation (NGO) that is working to secure the history and revive the cultural heritage of Chandernagore are launching a tour to give visitors a feel of the town with a rich past.
"It is not enough to save the built heritage. One needs to nurture the intangible heritage, too," said Krishna Gupta of Chandernagore Sanskriti, who is part of the team that has launched Tour de Chandernagore.
"On behalf of the NGO, we have identified some areas to work on, like the Phorashdanga taant (loom). We have spoken to some weaver families, who are still fluent in French (Chandernagore was under French rule till 1954), as well as the Crafts Council of India. We are urging them to resume production so we can help them market the dhuti and sari they were famous for. This tour will be a showcase for the work we are doing."
The town by the Hooghly river, about 45km from Calcutta, is steeped in history. "But with most young residents oblivious to the past, Chandernagore is losing its identity. One way of stemming this tide is to bring tourists in. That way, youngsters will feel enthused to learn about their own town so they can act as professional guides. They will also get exposure by interacting with outsiders, including foreigners," said Basabi Pal, head of the French department of Chandernagore Government College, who plans to organise heritage workshops for students after classes.
She also points to the knowledge gap that exists in the travel agencies that come calling sporadically with tourist groups. "This tour has qualified people with local connection involved."
Metro was part of the outfit's inaugural tour and the itinerary revealed an equal stress on Chandernagore's link with the freedom movement as on its French past. "Since the town was under French rule, those fighting the British could operate here with relative immunity," said Parashar Basu, urban planner and architect, who was the general secretary of Alliance Francaise de Calcutta in the 1990s.
The first stop was Prabartak Sangha, founded in 1910 by social reformer Motilal Roy. Pradip Banerjee, secretary of Prabartak Aponalay, the boys' home run by the trust, provided an insight into the Sangha's activities.
"Every prominent leader of the day has set foot here — Subhas Chandra Bose, Sarojini Naidu, C.R. Das…. Gandhiji came twice, in 1925 and 1926. The pistol to kill Naren Gossain, who had turned approver and deposed against Sri Aurobindo, Barin Ghosh and others in the Alipore bomb case or the bomb used in the assassination attempt on viceroy Lord Hardinge were all manufactured in the house of the Soms next door."
Chandernagore lacks a decent place for tourists to stay. "We are in talks with some families who have agreed to offer rooms for homestay," said Gupta. The company is also exploring possibilities of offering a river cruise.
Rafael Moschellat, a young Frenchman staying in Calcutta, was awestruck by the French inscriptions on plaques on Joraghat and the clock tower. He said the current generation in France had not heard of the town at all. "I only knew Chandernagore to be the surname of French historian Francoise Chandernagore! This is quite a discovery."