Calcutta's Bose Institute to help revive legendary scientist's legacy in Giridih
J C Bose memorial should become a functional science centre that inspires young minds, civilians demand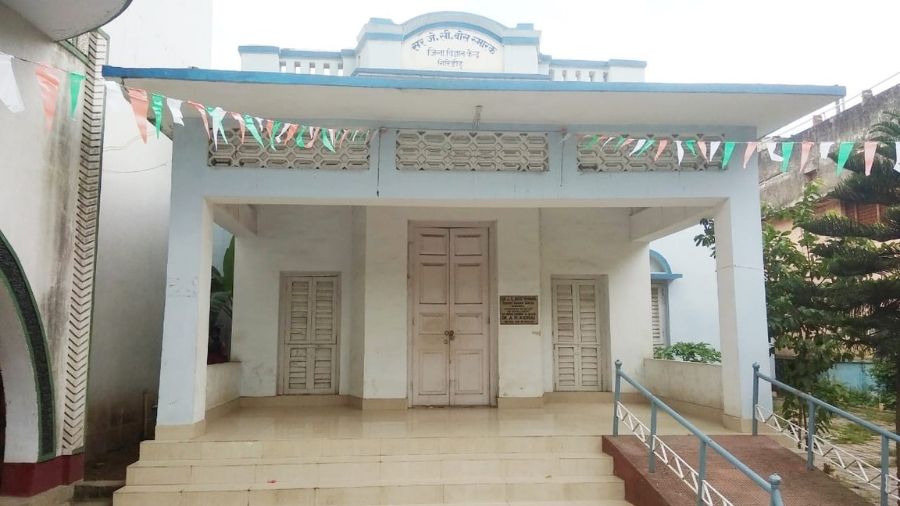 Sir J C Bose Memorial and Centre.
Picture sourced by the Correspondent
---
Calcutta, Giridih
|
Published 28.02.21, 05:48 PM
|
---
The iron safe has weathered but still stands in Shanti Nivas ‑ a century-old building neatly tucked away in a laneway in Giridih district, Jharkhand, just like the pictures and manuscripts that adorn the walls of the cottage. Shanti Nivas, now christened the J.C. Bose Memorial and Science centre, is where the legendary biophysicist Jagdish Chandra Bose breathed his last in 1937.
In the intervening 83 years, little has been done to preserve Bose's scientific legacy, except for a brief effort made by Bihar governor A. K. Kidwai in 1997 to convert Shanti Nivas into a J.C. Bose Memorial Science Centre. But gradually, it ceased to be functional. A little away from the memorial, there is a girls' high school named after the scientist, but it was never used to ignite and nurture scientific curiosity in young adults studying a stone's throw away from the centre.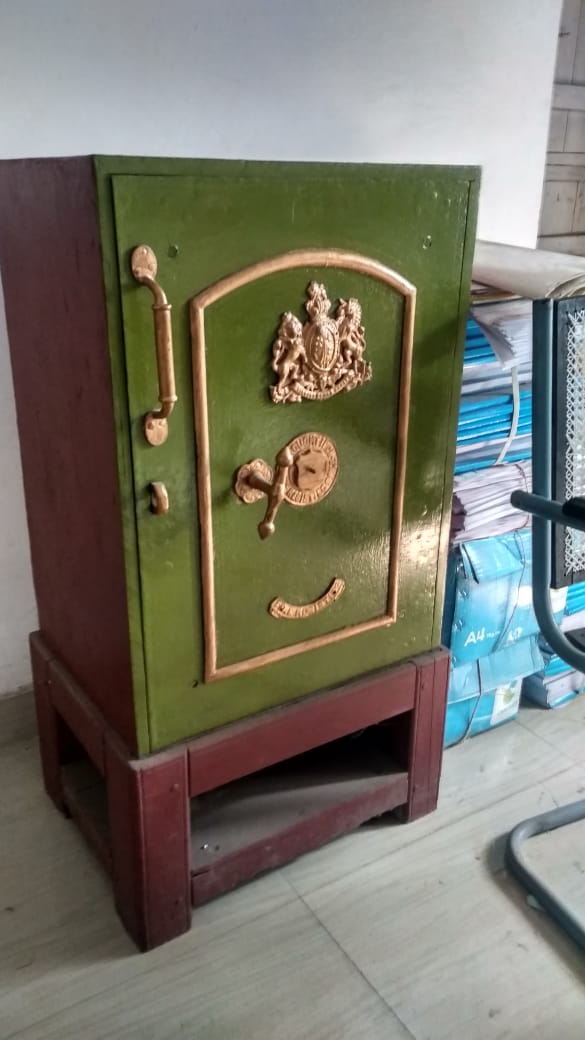 Legacy 'dying'
New York's Institute of Electrical and Electronics Engineers has called J C Bose 'Father of Radio Science' because of contribution in the field of radio technology. But Bose's contribution is not limited to this segment only. Bose donned many hats. He was not just a botanist, physicist, biologist or an inventor but an author too. He is best known for his interdisciplinary approach of using botany and physics to prove that plants are living beings. He is also credited for inventing the crescograph – an instrument that measures a plant's response to any stimuli.
The scientist, who taught at the Presidency College, Calcutta and founded the Bose Institute, chose to spend later part of his life in Giridih, Jharkhand. For the uninitiated, the district back then used to be part of the Bengal Presidency. It was here that he died.
"It's a matter of immense pride that Sir J.C. Bose breathed his last in Giridih," said A.I. Khan, former principal of Giridih College and the president of the Society for Science in Jharkhand, a Jamshedpur-based voluntary organization that works towards promoting scientific communication. "It was here that he spent the latter part of his life researching. Even today, an iron safe of his lies unattended in the memorial. Former president A. P. J. Kalam was to unlock it. The news just got published, but nothing happened, beyond building up expectation," Khan said.
"In the late Nineties when his residence was made into a memorial housing a museum, library, and his statue, we thought that it would serve as a place to inspire young minds. But gradually, scientific activities conducted there ceased. Officials of Sarva Siksha Aviyan(SSA), Giridih, use a portion of the memorial as their office. It continues to function from there. But as an educator, my heart weeps when it sees a scientific legacy die before my eyes."
Seeing the historic building erode before their eyes drove civilians to spring into action once again.
"We have sent letters to Jharkhand's Chief Minister Hemant Soren, deputy commissioner of Giridih, Bose Institute, Calcutta, and even the Prime Minister of India, trying to draw their attention to this legacy that has been lying in shambles," said D.N.S. Anand, secretary of the Society for Science.
Funding pledged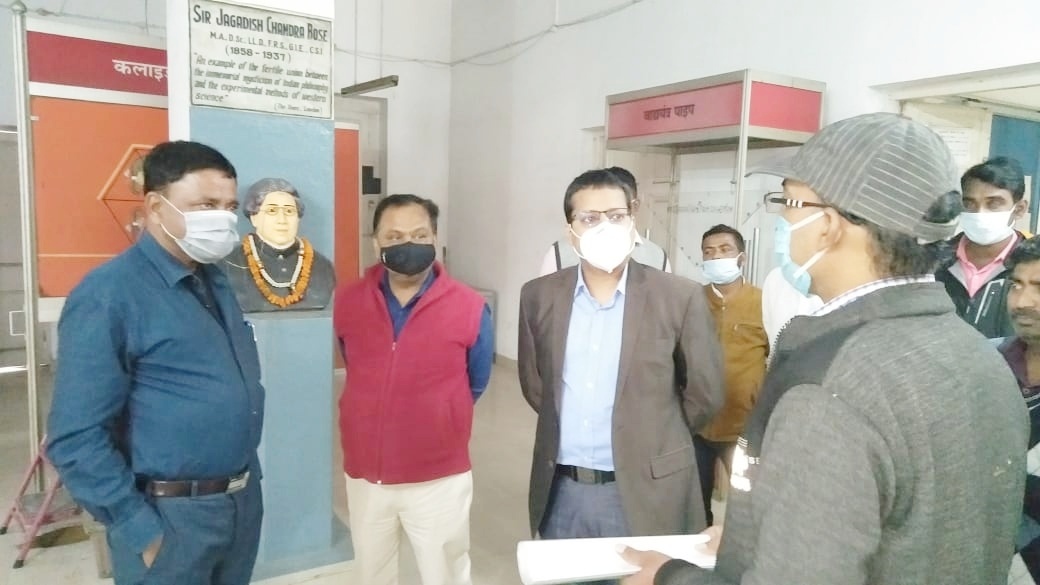 Their effort has yielded results. Speaking to The Telegraph Online, Sudivya Kumar Sonu, MLA, Giridih said, "Some of the civilians from Giridih have alerted me about the legacy of Sir J. C. Bose lying in shambles. We are in talks with the district administration and even the Bose Institute in Calcutta."
Sonu also mentioned, "Central Coalfield Limited is volunteering to fund the development work of the science centre. They have dedicated Rs 1,000,000 (10 lakhs) under their Corporate Social Responsibility (CSR) work for the betterment of the memorial."
However, when asked about SSA officials using the centre as its office, he said, "It's good that government officials are using the premise. It is a private building and could have been encroached and violated had the SSA not been using it. But yes, once a system is in place, we can work towards bettering the system."
Meanwhile, Rahul Sinha, DC, Giridih, stated, "We had written to the Bose Institute, seeking their recommendation and help to make the memorial functional. Following which, we had even sent a team to meet the officials."
Institute to help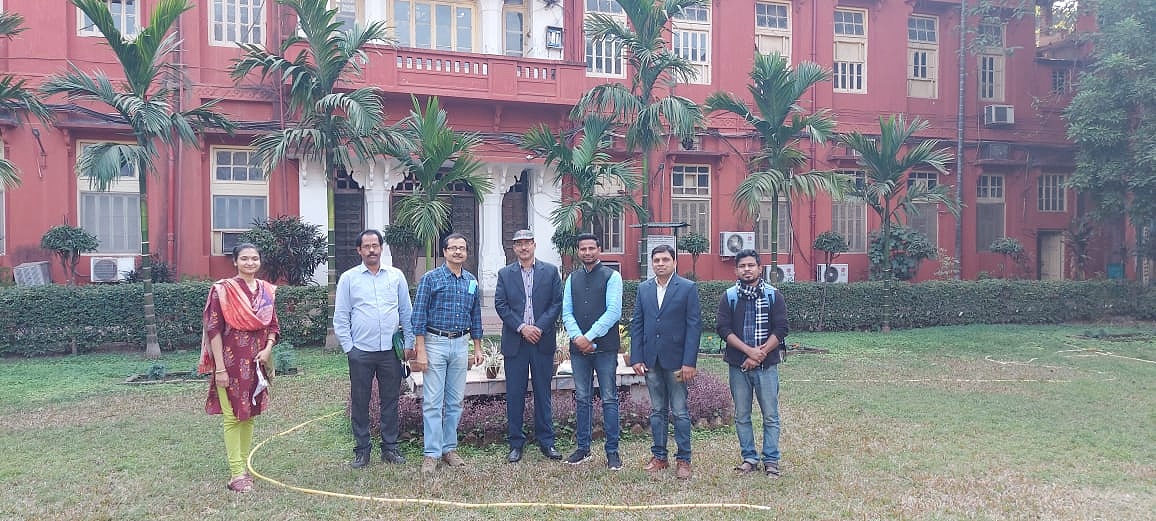 Confirming the communication was Prof. Gaurab Gangopadhyay of the Bose Institute, Calcutta. He said, "A team from Giridih had come to meet us. We discussed several things, like how the memorial can be bettered and used to develop the students' scientific interest."
Prof. Gangopadhyay said, "They are seeking our guidance to develop the memorial into a functional science centre. We will guide their parent organization to better the centre. We will also help them with a blueprint on how the life of the legendary scientist can be put on display at the centre to inspire the young adults. We also open to the idea of conducting scientific events there."
Ritesh Sarak, secretary of the Sir J.C. Bose Memorial Society, and one of the representatives who had traveled to Calcutta for the meeting, said that they are excited about working with the Institute to preserve Bose's legacy.
"We have already shared the memorial's layout with the curators and officials of the Institute. They will prepare a blueprint for the restoration of the museum," he said. He added, "The institute will be sending some of their representatives to Giridih, sometime soon."
Sarak also mentioned that during his meeting with the officials, he and the society has stressed specifically the preservation of Bose's iron safe.
"What it holds is still a mystery. The district administration might not have the power to open we can try to preserve the limited edition of iron safe manufactured during World War I," he said.