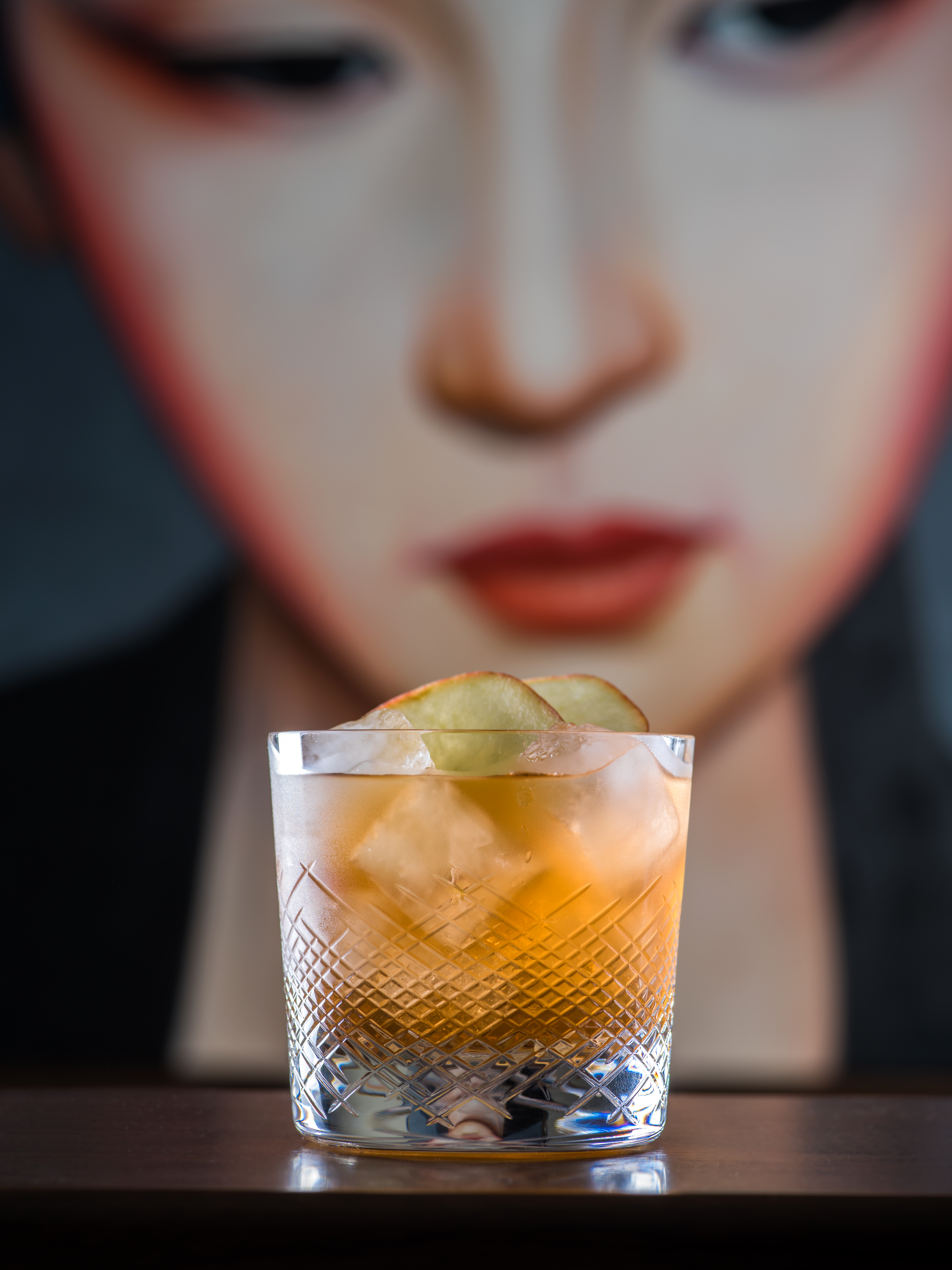 The Zodiac cocktail -- Acorn The Hong Kong Club at Andaz, New Delhi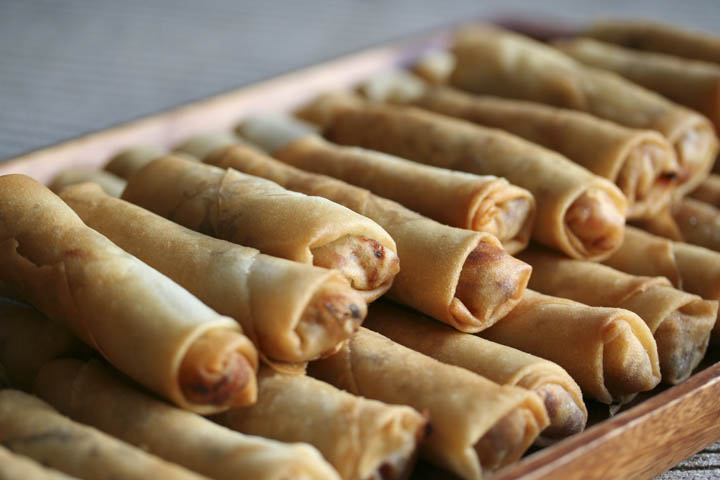 In Southern China spring rolls are eaten to celebrate the coming of spring Wikimedia Commons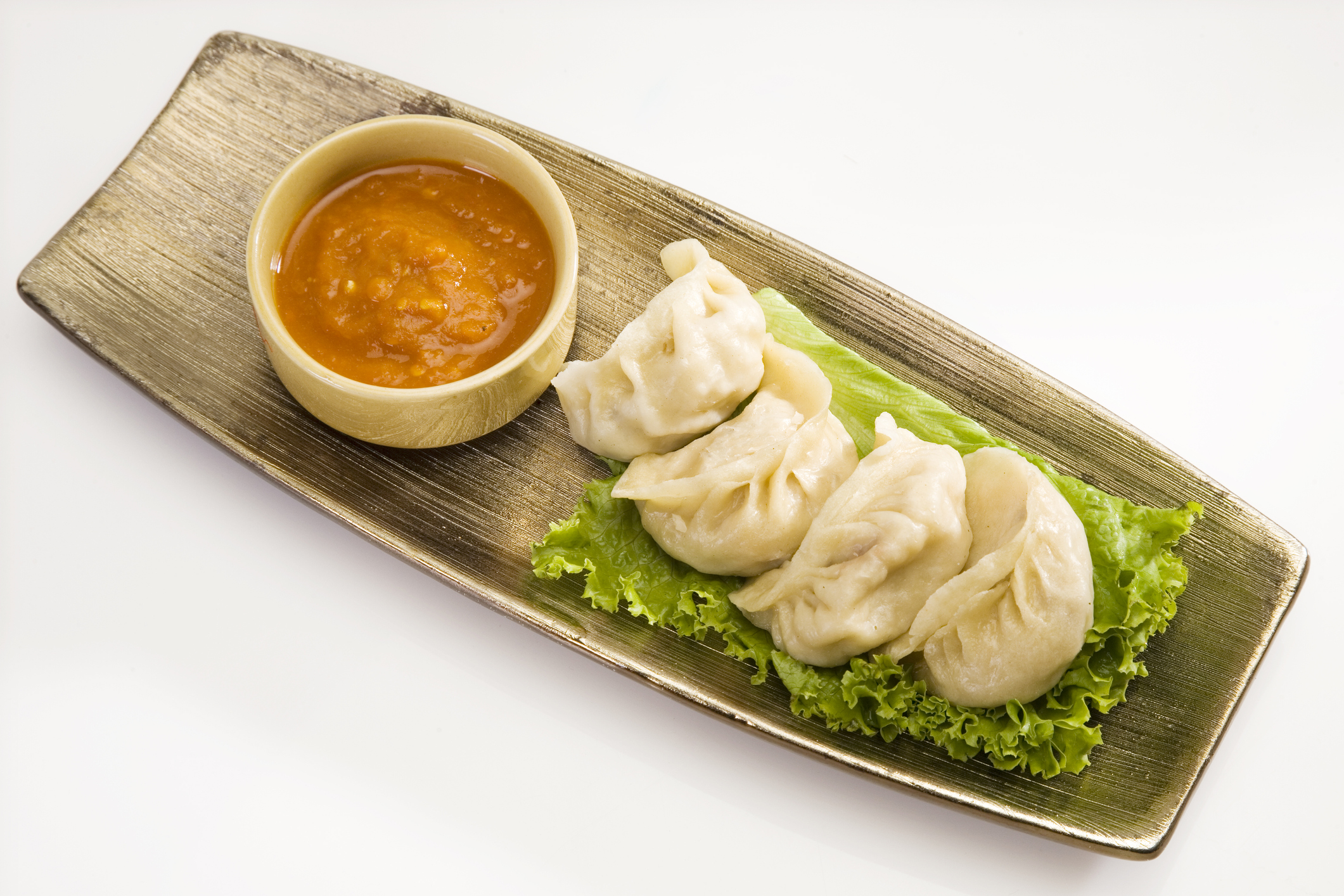 In northern China, families traditionally spend New Year's Eve together preparing the dumplings to be eaten at midnight iStock
Happy New Year: 新年快乐 (xīn nián kuài lè)
No, we aren't wishing you a month late. Just wishing you on behalf of our neighbours. The Chinese New Year starts on February 5, 2019 and this, the Year of the Pig, will last until January 24, 2020. (In Chinese culture, pigs are a symbol of wealth.)
Like every other festival it is time to celebrate it...with food.
For the Chinese the most important meal of the year is the New Year's Eve reunion dinner. That's when all members of a family get together. No matter where you are, you must return to your hometown. If you can't make it, there will be a place at the table for you and a spare set of utensils will be placed to mark your presence.
The Chinese New Year also marks the advent of spring. Legend has it that at the beginning of spring, the monster Nian would come and terrorise the villages. The people would hide in their homes, prepare a feast with offerings to the ancestors and gods, and hope for the best. And hence feasting has become a vital aspect of celebrating the Chinese New Year.
Most of South East Asia and even Western countries with large Chinese populations are setting the table for the New Year meal. There's a seat at the table saved for you too. To ring in the Chinese New Year, several Chinese restaurants across the country are offering special menus around February 5.
But what is it that you should be eating?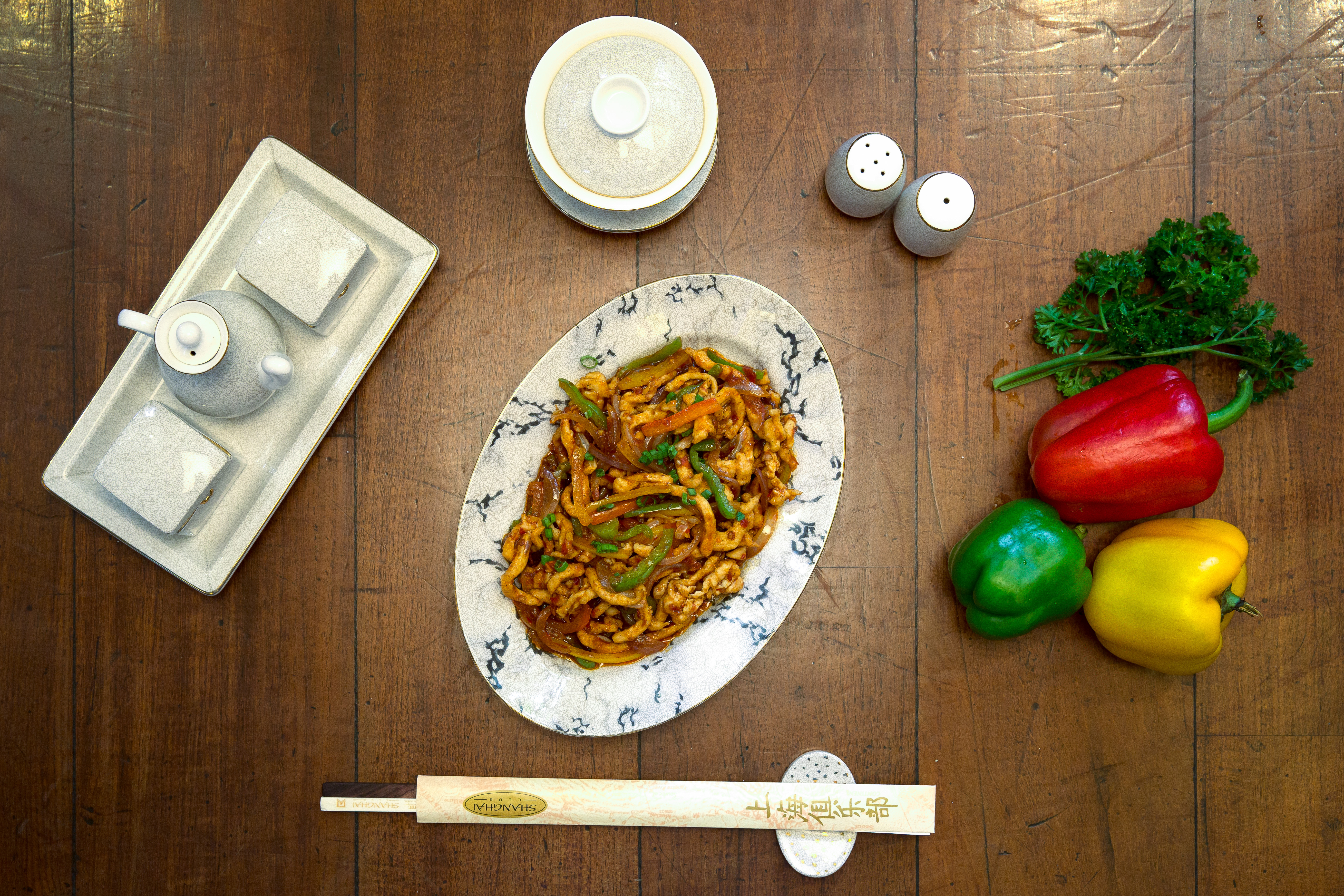 Shredded chicken at Shanghai Club ITC Grand Central, Mumbai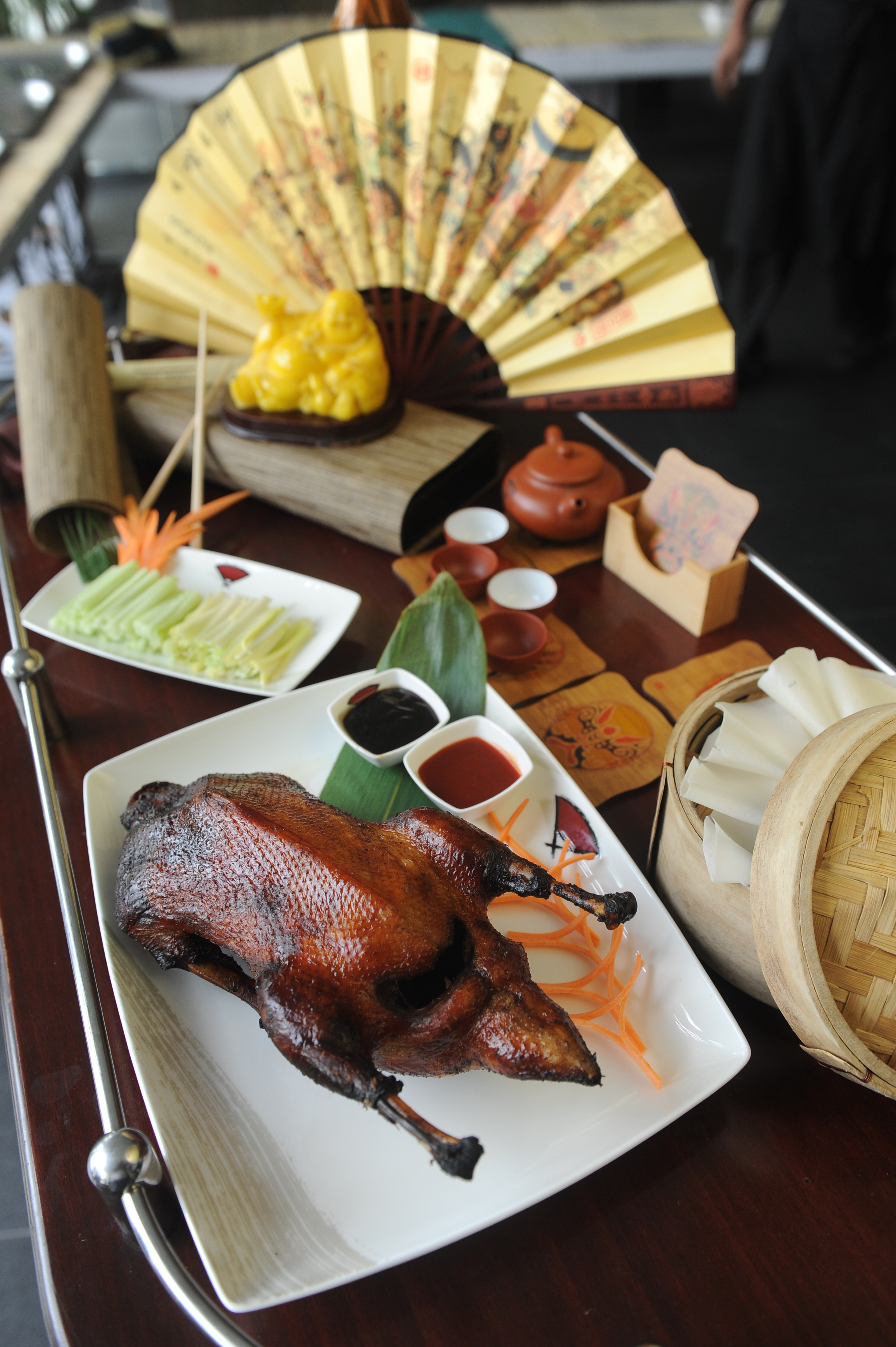 Peking Duck Bao at Pan Asian at ITC Sonar, Calcutta ITC Sonar
Of course, no meal is complete without an accompanying cocktail. Do try mixing yourself this cocktail inspired by Pigsy, an important character in the epic Chinese novel, Journey to the West. Plagued by greed, Pigsy is ultimately rewarded for his endeavours with unlimited leftovers. The Hong Kong Club at Andaz, New Delhi pays homage to the pig by including bitter ginseng to stimulate the appetite, infused with acorns and apples, some of the Pig's favourite foods.
Name: ACORN
Ingredients: Ginseng Liqueur, Acorn Scotch, Red Vermouth, Barrel Aged
Spring Rolls
Ever wondered where spring rolls got their name from? In Southern China they are eaten to celebrate the coming of spring. Since the Chinese New Year is a spring festival it's only logical that you order a plate or two of one of the most popular Chinese dishes in India --the spring roll.
Duck
Amongst most people who enjoy Chinese cuisine, Peking Duck with its crisp skin and savoury meat is a favourite. It is also auspicious to have it as you celebrate Chinese New Year as it symbolises fidelity. The Pan Asian at ITC Sonar in Calcutta offers its version of the Peking Duck Bao. 'The duck is marinated for an hour with a stuffing of onion, ginger, leek, hoisin sauce, salt and pepper, after which its skin is removed. The duck is then washed and soaked in honey for eight to 10 hours before being cooked in the oven for 40-45 minutes. Once ready, thin slices of meat are stuffed inside a bao and a dash of hoisin sauce, leek and cucumber are added to enhance the taste,' says ITC Sonar's executive chef Vijay Malhotra. The restaurant is offering a special a la carte menu all through February.
Dumplings
Dumplings are a must. This dish is associated with wealth and it is said that the more dumplings you eat during the festivities, the more money will come in the year ahead. In northern China, families traditionally spend New Year's Eve together preparing the dumplings to be eaten at midnight. In Chinese, dumplings sound like jiāo zi. Jiāo means exchange and zi means midnight. In other words, by eating dumplings you are sending away the old and welcoming the new.
The roof-top restaurant Baoshuan at The Oberoi, New Delhi, is mentored by Michelin star chef Andrew Wong and has a repertoire of handcrafted dim sums. The restaurant is offering a six-course set dinner menu to celebrate the Chinese New Year between February 5 and 8.
Fish
If you are out to celebrate Chinese New Year, fish is a must. It symbolises surplus and wealth. In Chinese, the word fish has the same pronunciation as the word for "surplus" or "extra." So the typical Chinese blessing Nián nián yǒuyú, wishes you to have a surplus of food and money every year. Or it could mean have more fish. Chef Fu Hai at The Hong Kong Club at Andaz, Delhi, has curated a special tasting menu to celebrate Chinese New Year with a wide variety of seafood including crispy Red Snapper and Lobster. It's on offer from February 4 to 10.
Chicken
In Chinese culture chicken represents reunion and rebirth. While traditionally the whole chicken is cooked complete with head and claws, you can try the various chicken delicacies on offer, such as the shredded chicken by Chef Jia at the Shanghai Club at ITC Grand Central in Mumbai. The restaurant is celebrating Chinese New Year for six months by showcasing cuisines from one particular region of China every month for a week, starting with Sichuan cuisine.
Noodles
While no Chinese meal is complete without noodles, what you have it with has symbolic meaning. So eggs are for a big and healthy family while shrimp is for fortune and wealth. Tofu brings happiness and fortune to the entire family while adding pork offers peace. Peaches are for longevity though I just can't think of a noodles and peaches combination.