Getting the basics of sourdough correct
Celebrity chef Shaun Kenworthy kick-starts his sourdough series in his column 'Chocolate, Chillies & other culinary vulgarities'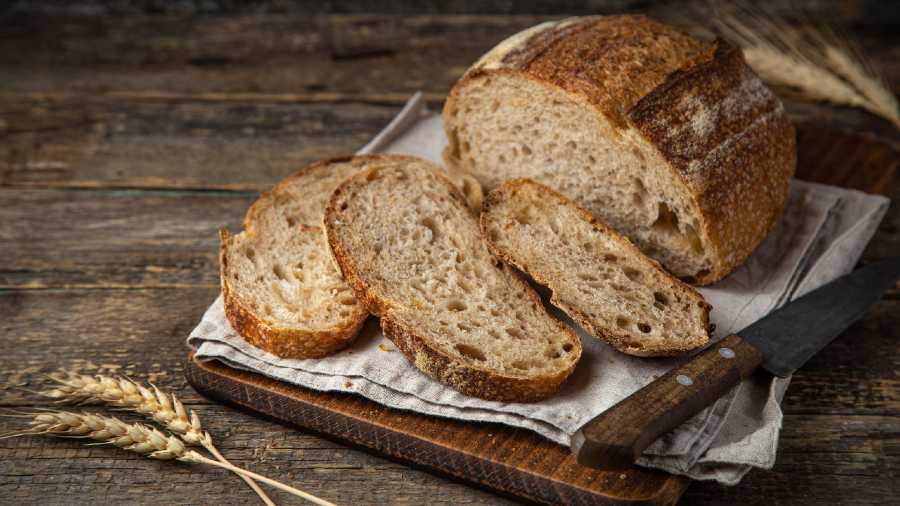 ---
Published 13.07.21, 12:34 AM
|
---
Sourdough! It's something that's been trending all over social media for at least the last five years and went crazy during those initial lockdown days where people were just looking to find things that could take up a good chunk of their days, going into weeks and months, down in the doldrums. Along with knitting, crochet, painting, encyclopaedia reading and 10,000-piece jigsaws to name a few!
That said, anything made with a sourdough starter is filled with antioxidants and good bacteria. Fabulous for gut health, another thing that everyone is thinking more and more about these days. Particularly if you are like me, getting a little longer in the tooth as they say and have had issues in those regions for years! It also fits in with 'slow food movement' and 'eat like your ancestors did' theory, as a traditional method of leavening that goes back a few thousand years.
A loaf made slowly and lovingly with a starter could take up to 36 hours before you are ready to eat it but is just generally filled with flavour and has an incredible texture. Unlike most bread made with active yeasts they are made, dough to baked, within a couple of hours.
I set up and owned a bakery for a while in the early '90s, supplying some of the hotels in Manchester and for the early morning Cathay Pacific flights out of Manchester airport, breads, mini croissants, Danish pastries etc and the sourdough starters take me right back to being a young pastry chef, where we had just kept a quarter of the dough we made each day and added it to the next days batch to keep the ferment going and well fed. A simple method but works a treat!
I was in the UK during the lockdown last year and had to get stuck into some baking. Below is a great recipe for a starter and simple white and wholewheat breads. Enjoy!
Foolproof Starter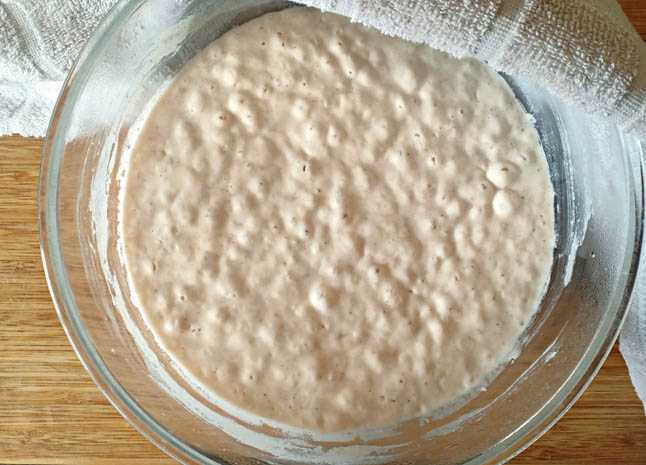 This recipe I have had for years and is the easiest one I have ever seen. It goes from day one to ripe and ready to go in just six days!
Day 1:
Warm 200ml of milk and stir in 100g of yoghurt or curd. Pour into a thermos flask and leave overnight.
Day 2 and 3:
Pour into a bowl and stir in 150g of strong white flour. Cover this and leave in a cool dark space for two days, around 25°C. In certain parts of India and depending on the time of the year this may be a challenge but I am sure you will think of something.
Day 4:
Stir in 200g of strong white flour, 100ml of water and 50ml of milk and again, leave at room temp, no more than 25°C overnight.
Day 5:
By now it should start to look active and you should see some bubbles on the top. Stir in another 400g of strong white flour and 400ml of water and once more, leave in room temp, no more than 25°C overnight.
Day 6:
The starter should be good to use. It should be filled with bubbles and have a nice acidic fresh smell. Split the starter into two halves. (You will probably never need so much) and give one half to a friend that you think is going to make the most of this precious stuff.
If you are going to bake a fresh loaf every day, then keep at room temperature and feed it daily with equal quantities of strong flour and water. Tell your friend the same but if you are not baking daily, keep refrigerated and feed twice a week. If you end up with too much, either discard some or give to other friends.
For all the recipes, obviously it will be easier to use a mixer with dough hook attachment but I am going to write the recipes with brute physical strength in mind.
A Simple White Loaf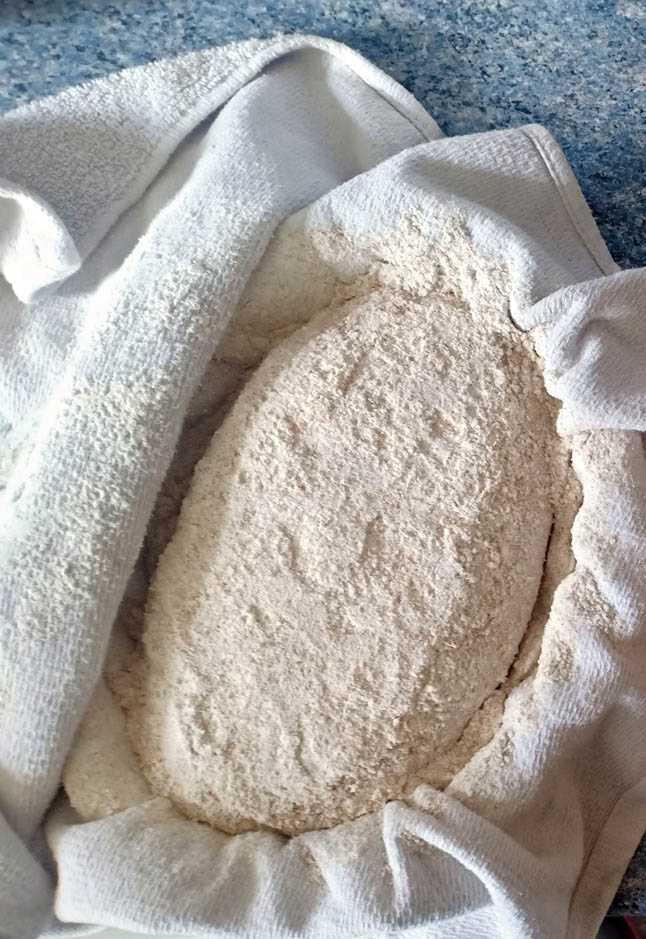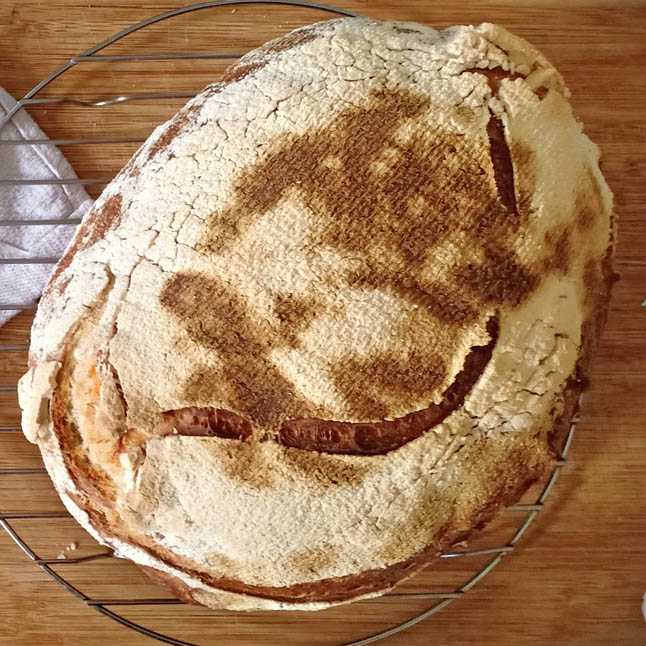 Made with 100 per cent strong white bread flour, the crumb was tighter than I was expecting but then again it was still very fresh. That said, the loaf was crusty, ate well and as the days, months and years go on, the starter will get better more flavoursome.
Ingredients:
• Starter, 50g
• Strong white flour, 350g
• Water, 200ml
• Salt, 1heaped tsp
Method:
• Start the night before and remove 50g starter and place it into a bowl or jar. To this, add 50g strong white flour and 50ml water.
• Cover and leave overnight at roughly 30°C. If it's too warm, it will be very active but still okay to use.
• Now, I am sure anyone that is having a go at a sourdough for the first time, already has enough experience in making bread, so I am not going to go through the rigmarole of kneading but I started by pouring my ferment or leaven as we will call it from now on, into a mixing bowl.
• Add 150ml of slightly warm water, before adding 300g of strong white bread flour and salt.
• Knead and add more water if necessary, to make a soft dough before covering for two to four hours (depending on your room temperature) or until doubled in size.
• While the dough is still in the bowl, knock the dough back and again, giving it another hour before repeating two more times.
• Finally roil and fold into a free form loaf shape. Place fold side down into a well floured cloth placed into a basket or bowl.
• Cover and place into the refrigerator overnight to slowly prove.
• Preheat your oven to 200°C with an empty deep roasting tray at the bottom of the oven and flat baking tray or tile, set in the middle of the oven.
• Tip the loaf onto a baking tray and make one or two cuts in the surface.
• Pour a cupful of boiling water into the roasting tray (the steam will give you a great crust) and bake for 35 to 45 minutes until crusty brown in colour and when tapped on the underneath, sounds hollow.
• Place onto a wire rack to cool completely before slicing.
Wholewheat Loaf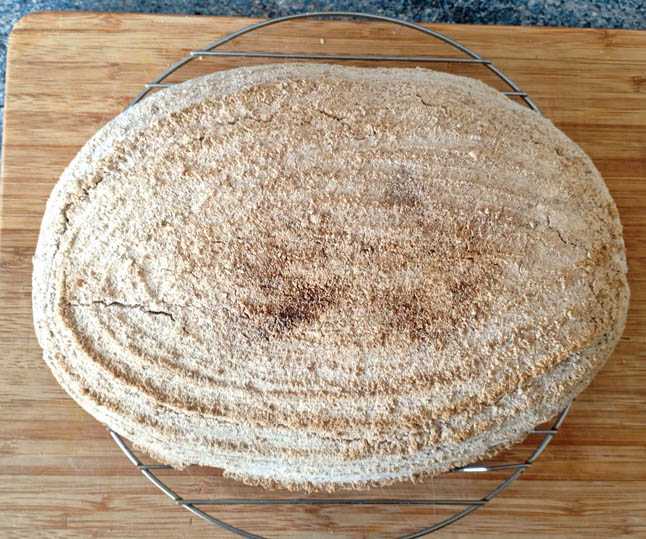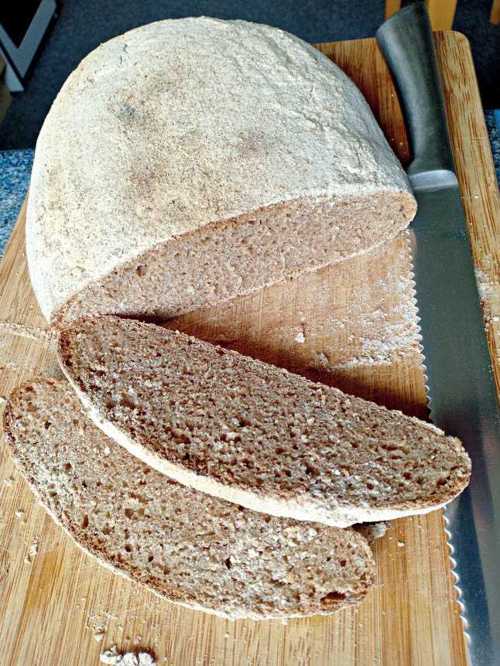 We are pretty much going to start the same way as we did with the previous recipe. The night before and remove 50g of starter and place it into a bowl or jar and add 50g of strong white flour and 50ml of tepid water. Cover and leave overnight at roughly 30°C.
Ingredients:
• Water, 150ml
• Strong wheat flour, 300g
• Salt, 1 heaped tsp
Method:
• Start by pouring the leaven in mixing bowl, to which add 150ml of slightly warm water and mix well.
• Add strong wholewheat flour (no need to sift, you will lose all the good bits). If you can't get strong wholewheat flour then add 15g of gluten to create more gluten in the dough. This is important for structure.
• Add salt and make into a soft dough (add more water if necessary) before covering for two to four hours (depending on your room temperature) or until doubled in size.
• Further making and baking instructions are exactly the same as the white loaf.
The two of the above recipes are great basics and you can add anything to them. Olives, garlic, herbs, spices, dried fruits, nuts, the list is endless.