Easy-peasy recipes for first-time cooks
Here are a few dishes that you can try and narrate to your grandchildren many years from now, that when push came to shove, you could cook to save your life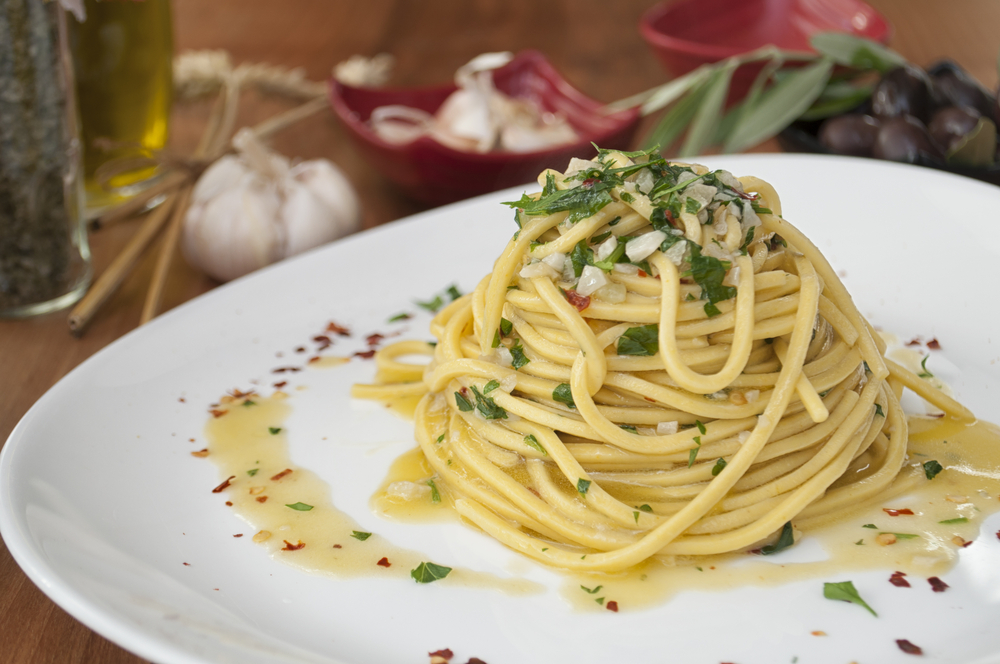 ---
---
So, as a greenhorn scribbler, I have to accept that I find myself at a loss of words as I open this write-up. Doesn't happen often with me. I always gloated that my generation has been one that has probably seen it all. We have stood in hour-long queues to make three-minute telephone calls and now find that we do not know anyone without a mobile phone. We have seen a television set that used to turn on only for a couple of hours a day since there was no day-long programming and today there are more than 100 channels of music alone. We have posted letters and waited patiently for them to reach the destination, which sometimes took months, to today where we access emails on our watches. We thought we had seen it all, we had seen day-long power cuts, and one-and-half-day long railway reservation queues, one single brand of motor car and scooter to hundreds, five-year, yes, five-year waitlist on landline telephone connections to home delivery of SIM cards... we thought we had seen all extremes. Not really.
Quarantine, home isolation and community viral transfer, things that we used to hear only in sci-fi movies or novels, are a part of our lives now. The whole world, as it were, is at a standstill, the standstill is uncertain, unusual, while at the same time, obviously, necessary.
As a resolute optimist, I struggle to find what good we can find in this hour of unprecedented state of affairs, yet there are a few. This crisis upon us is certainly teaching us a few things. Men and women that took pride in saying 'I can't even boil an egg' or 'Oh is that how a laundry detergent looks like' or 'Aren't 'masoor' and 'moong' one and the same?' now find themselves cooking three meals a day, mopping their kitchen and balconies and wiping their windshields while carrying their vegetables and meats home from the market on an almost daily basis, after having spent the better part of the morning queuing up and wondering if they really should have taken their mother's advise seriously — 'do learn household work, for you never know!' Well indeed!
To that point, there are many among us suddenly thrust into the world of culinary learning, some unintended, some with great eagerness, some with picturesque success and many with disastrous results. If anything, most 'Oh I just can't stand cooking' have come to appreciate that all or any food doesn't cook itself, cooking requires patience and perseverance and is an essential life skill, non-negotiable and something that can save your life and sanity — in normal times, I would say 'believe me, it can' but now we know, yes it can.
So this column of mine addresses all, specifically the 'now not so fortunate', you know, the ones that used to proclaim haughtily that they have 'not even poured their own water' but are suddenly left with the difficult choice of cook or live, to them I say, the best time to learn basic cooking was when you were seven years old. The next best time is now. So here I bring a few of my favourite dishes, worthy enough to be tried by these 'first-time cooks' that realise it's time they have to tread that path but are scared or uncertain, since they know now that all food is not made by mother, wife or maid. Here are a few dishes that you can try and narrate to your grandchildren many years from now, that when push came to shove, you could cook to save your life.
1. Spaghetti Aglio Olio
So I know that we all love to have a pasta dinner, especially ones with fancy names and in fancy restaurants, but at the peril of blowing my own cover, I would say that to cook a nice pasta, all you need is a bit of inclination, some amount of ingenuity and creative thought and that's it! And oh, you need garlic, lots of it. My recipe is something I learnt on a trip to Italy, in a restaurant where the theme of that night was 'Four ingredients or less'. This recipe literally needs four ingredients and is ready in a jiffy. Basically, if there ever was a 'cooking for dummies' book somewhere, this would feature among the first few pages, right under where it says 'how to boil water'. So here goes:
Ingredients:
Dry spaghetti: 1 package (500g)
Olive oil: 100ml
Fresh sliced garlic: 20g
Parmesan cheese: 50g
Salt/ Pepper/ Fresh herbs
Method:
Boil the pasta as per package instructions. Save a bit of the water in which pasta is boiled.
Warm the olive oil and put all the garlic in it, stew the garlic at a gentle heat (don't fry it).
Add a bit of pasta water and create an emulsion. Add the pasta, sprinkle the cheese, season and add the herbs if using, can add a bit of chilly flakes too.
Ready to go. Don't tell nobody how easy it was, say something vague like you learnt it in Lombardy under a Michelin Star chef, something.
2. Cream of Mushroom soup
So I know half of you are already sneering, I mean you might recall that silky, velvety mushroom soup you had at your last restaurant outing, wondering what culinary genius would turn a bunch of mushrooms into this gorgeous appetiser. Well, let me break the news here, that culinary genius is you. And we will soon ensure that.
Ingredients:
Fresh mushrooms: 500g
Butter: 50g
Flour: 50g
Milk: 200ml
Onion, garlic, celery, carrots: 50g each
Salt and pepper: To taste
Fresh cream: optional
Method:
Clean the mushrooms, slice thin. Chop all the other vegetables finely.
Heat butter, add the vegetables and saute. Add the mushrooms and sweat until all the water is absorbed.
Add the flour and toast. Add the milk and cook until slightly thick.
Take out of the heat and blend in a blender until smooth. Put back on the heat and add fresh cream if using. Adjust seasoning and thickness. Serve hot. Culinary Genius? You.
3. Caesar Salad
What is common in the menu cards of the most famous Italian restaurant you've been to, the most elemental, run-of-the-mill food court salad bar and the "live counters" of the plethora of urban weddings ever attended? Without a shred of doubt, it is the quintessential Caesar Salad. Let's learn to make this salad and wonder, 'Hey I could make this at home!'
Ingredients:
Fresh Lettuce: 200g
Parmesan cheese: 50g
Fresh capsicum: 50g
Fresh tomato (or sundried if preferred): 50g
For dressing:
Mayonnaise: 50g
Fresh garlic: 10g
Lemon juice: 5ml
Olive oil: 20ml
Freshly grated parmesan cheese: 20g
Salt, pepper and mustard: to taste
Bread croutons: to serve
Method:
First, make the dressing: Blend together all the dressing ingredients, some people like to put canned anchovies, if you have some, you can put.
Tear the lettuce, slice all the fresh vegetables. Toss together with the dressing, sprinkle the parmesan cheese and serve with a topping of croutons.
To make croutons, simply toss cubed stale bread with olive oil and a little salt and pepper and toast in an oven until crispy.
While Caesar's wife must be above suspicion, this Caesar Salad, I suspect can turn you into an extremely proficient 'Garde Manger' chef instantly and expeditiously, take my word for it.
4. The simplest Banana Walnut Cake
So, I hear half of you screaming, 'Oh boy! Cooking scared us no end, and now baking!' So my answer to you will be — well, you've come a long way and are on course to culinary glory, there can't be a better time to overcome this fear as well while you're at it. Baking is quite simple and if guided well (uhm hopefully! ), it can be an immensely satisfying exercise, after all 'stressed' spelt backwards is 'desserts' and this ridiculously simple banana cake recipe has the true potential to transform you from 'Oh I can't cook if my life depended on it' to 'Who wants cake ?'.
Ingredients:
Fresh banana, the riper, the better: 200g
Vegetable oil: 200ml
Brown sugar: 200g
Eggs: 4
Flour: 200g
Cinnamon powder, vanilla essence, salt, baking powder, baking soda: pinch each
Method:
Blend together all ingredients, or just mash the bananas with hand and add all the wet ingredients, whisk until well combined.
Sieve the dry ingredients and fold in, do not overmix.
Preheat the oven to 180C; put the mix in a greased mould and bake for 35-40 minutes, until dark golden on top and a skewer inserted in the centre of the cake comes out clean. Cool and enjoy.
It's always just too easy for us to buy 'ready-to-cook' products and pop those in the microwave and try and enjoy a rather underwhelming experience, but if there are just a couple things we learn from the prevailing situation, one, you might not find frozen food at all times and two, you might not even be allowed to go out of your home for days, you might not have anyone to cook for you and simple culinary skills can one day, any day, save your life.
While I do hope that we are back to normal days soon, but hopefully we will come out, on the other side as a more capable, agile and malleable lot. For one thing that life teaches us is 'Nothing is for sure, that is for sure!'
Vikas Kumar is the executive chef of Flurys. You can reach him at vkumar@flurys.com