Discover on wheels
The confectioner finds the pleasures of pedal power and morning fare in the city of joy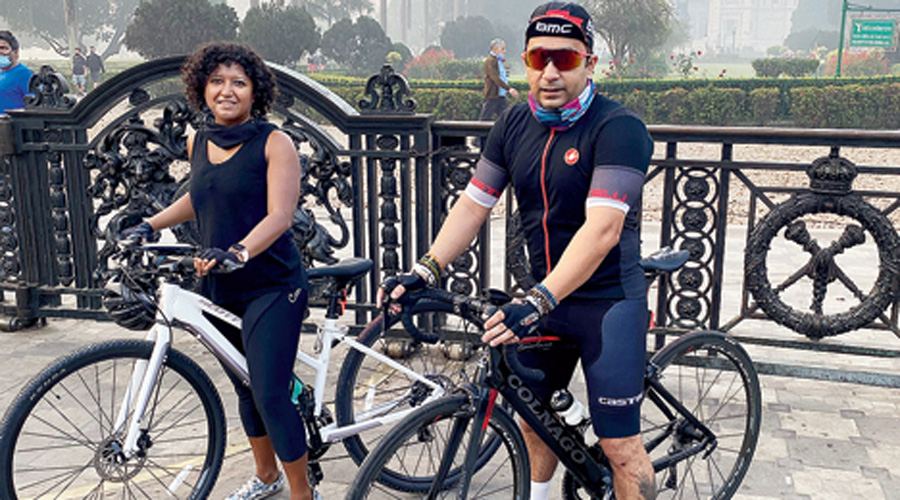 ---
---
During a visit to a friend in Goa a couple of months ago, this city girl came to the stark realisation that she only had her two legs to rely on if she didn't have access to public transport. This thought repeatedly came about when yet another taxi was a no-show. (Let's not get started on taxis in Goa). I did not drive a car or ride a bike, so riding a scooty was entirely out of the question.
As soon as I got back to Calcutta, I started mission mobility! I bought a cheap bike from Decathlon as well as started driving lessons. The driving lessons were dull.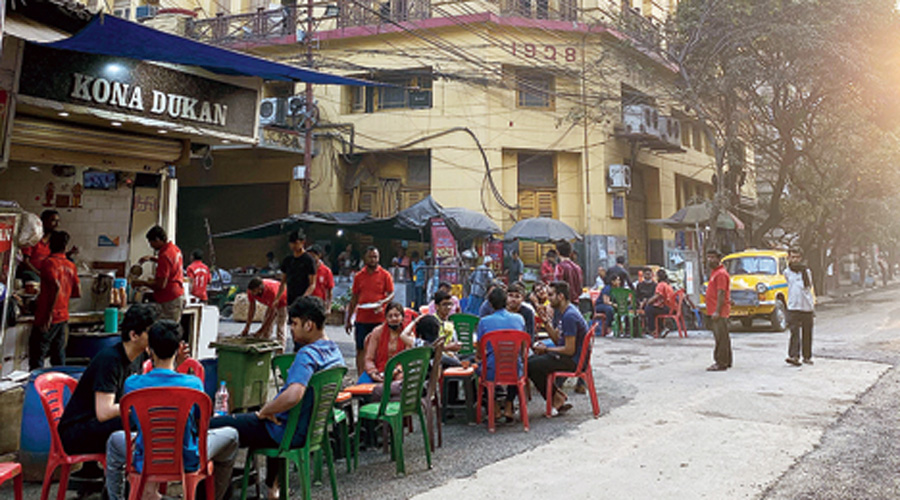 Cycling has been a real eye-opener. I have come to discover a whole new side of Calcutta during our rides, which begin at around 5am. Midnight dhabas that served as refuelling points post a drunken night became the morning chai stop. It was easy to go another kilometre with the promise of delightful club kachoris (that size is so cute) and the lovely saffron tea at Balwant Singh Dhaba, or the malai toast at Kona  Dukan.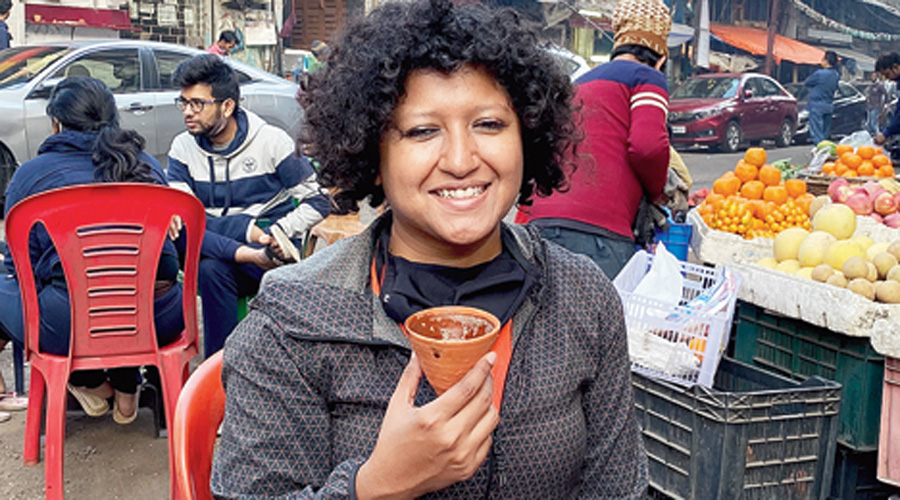 Kona Dukan, true to its name, happens to be at the corner in front of Calcutta Stock Exchange and right behind Writers' Building. I experienced chai in this setting for the first time in my life. Cycling has, therefore, been exercise, food and sightseeing all rolled into one.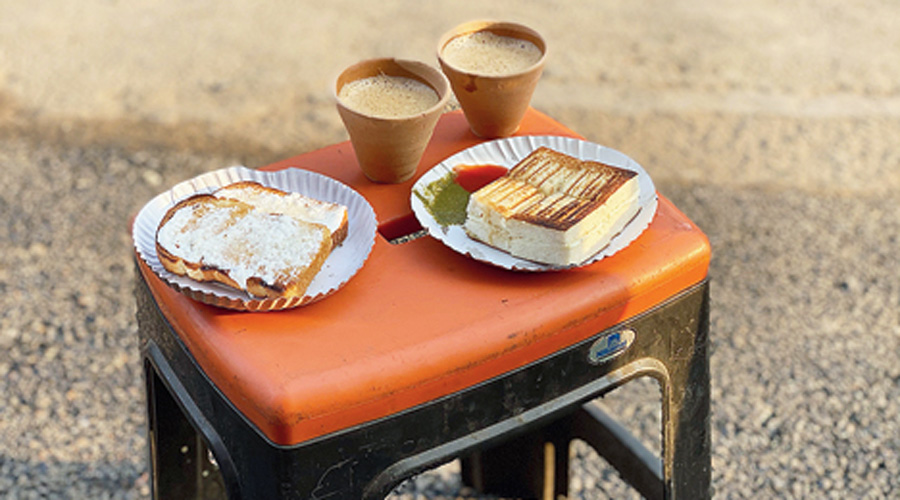 I have also discovered a big, growing and friendly community of cyclists here in Calcutta. On my first ride to Victoria Memorial there was a problem with my brake and a solo cyclist from Alipore overheard us talk about it and simply fixed my bike.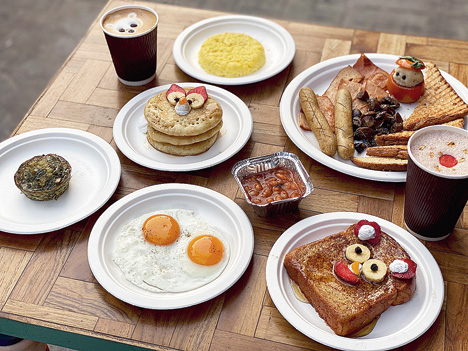 I have to mention that I have been on these expeditions on only a handful occasions, out of which I've crashed 50 per cent of the time. I have a new collection of bruises and scrapes, my battle scars. It's never too late to start cycling. If I can do it at my age, anyone can. An added bonus in these times is that you are socialising while also being socially distanced while eating delectable fare guilt-free. We often joke whether we ride to eat or eat to ride.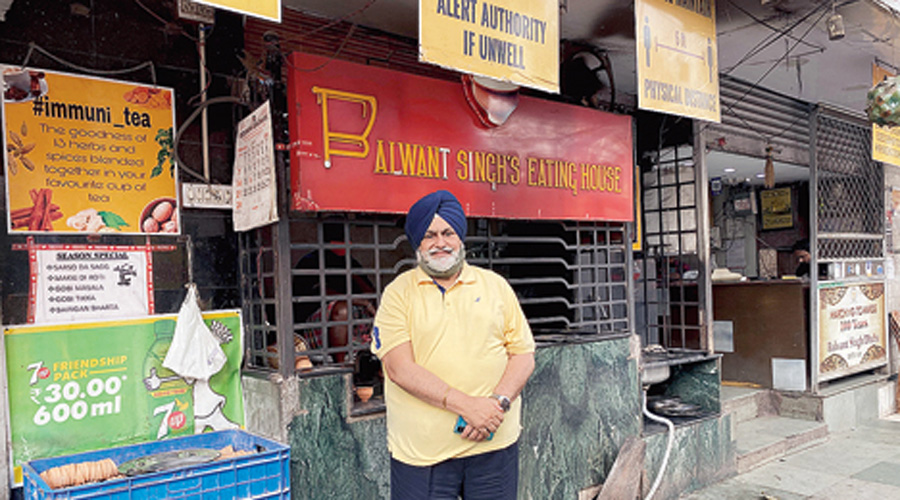 Naturally, food begets food in my head. I did find a lot of Indian options, but sometimes I simply craved a good cappuccino and a simple omelette and nothing more. We would ride past shuttered cafes that wouldn't open until 9.30 in the morning. On the 24th kilometre of my second ride, inspiration struck.
The result? A new all-day breakfast menu to be introduced at Mrs. Magpie and opening the cafes early so fellow cyclists and morning people can come get their favourite pancake stack and preferred morning beverage fix.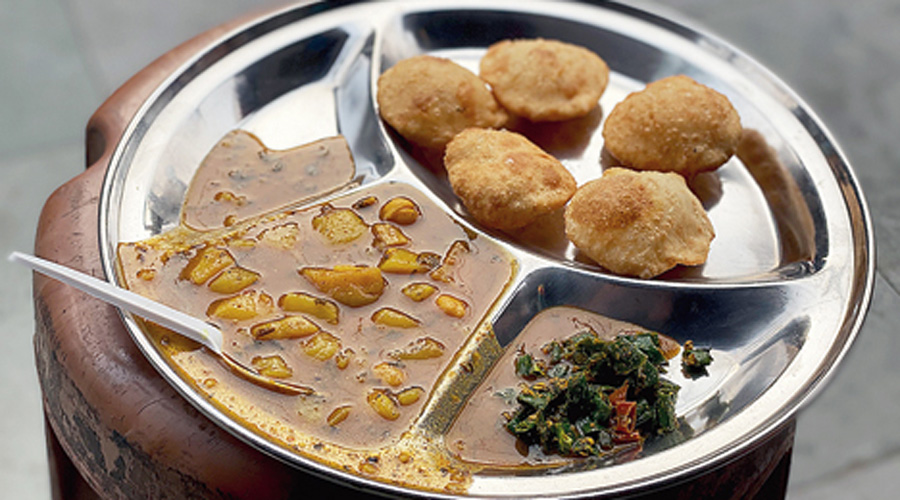 Need I mention now that one burns so many calories with a pleasurable and engaging exercise, one can eat without stressing about counting calories and you can simply enjoy the food. I have introduced a special peanut butter and jam cupcake as a tribute to celebrate my new passion for cycling. Think of it as Mrs. Magpie's version of protein bars.
I would like to invite all cyclists in Calcutta to come take a picture with your cycle in front of any Mrs. Magpie location, tag us on Insta and the first cup of coffee, with any item ordered from the new All-Day Breakfast Menu, is on us all March long! We will also now open all Mrs. Magpie locations from 7.30am. Come between 7.30am and 9.30am in March for this special offer. Welcome cycling enthusiasts. Morning walkers are also welcome.
There's so much to do and discover in this city of ours.
A special thanks to @vidyut_chojar and Bike Studio Kolkata for being instrumental in helping me get started on my cycling journey. I am available @lifeoutsidemrsmagpie if you have any questions.
The author is the proprietor of Mrs. Magpie